Where do the presidential candidates stand on Atlantic oil and gas drilling?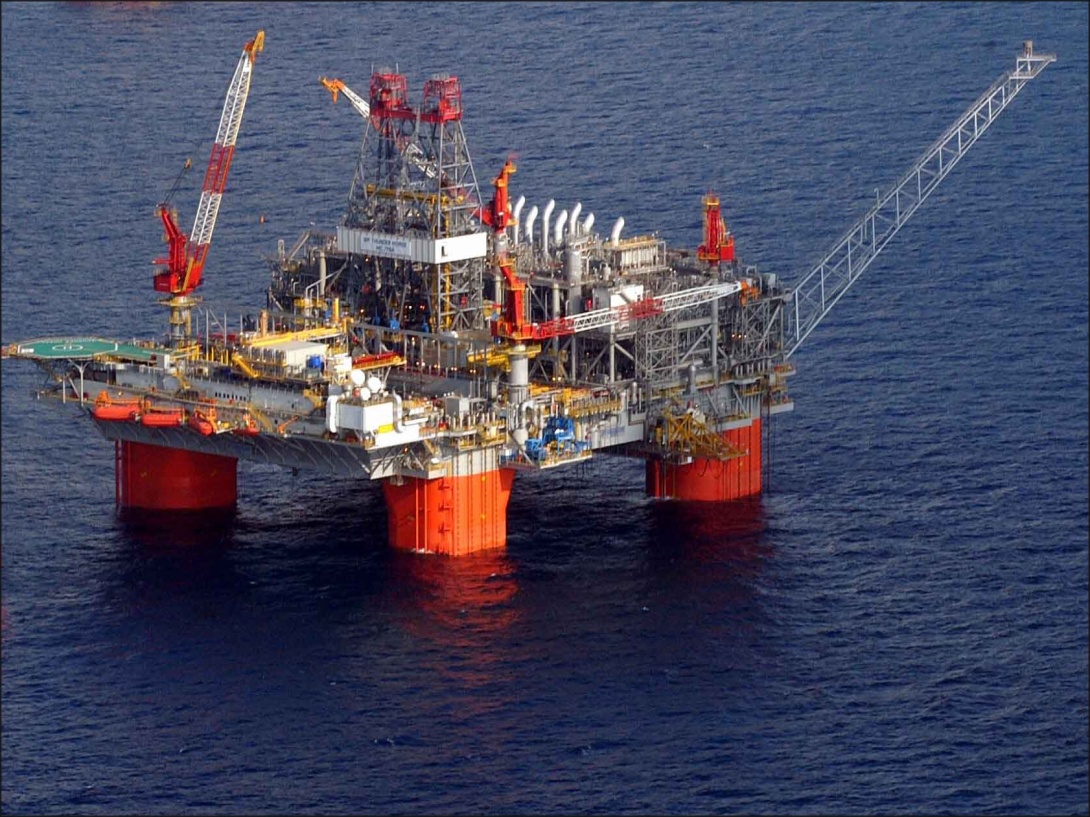 The first-in-the-South presidential primary will take place this Saturday, Feb. 20 in South Carolina, when the state's Republicans will head to the polls to make their choice among a field of six candidates. The state's Democrats will choose between two candidates on Feb. 27.

South Carolina is currently embroiled in the controversy over whether or not to open the southeast Atlantic to offshore oil and gas drilling. Last year the Obama administration proposed opening an area 50 miles off the coast from Virginia to Georgia to one oil and gas drilling lease for the five-year planning period from 2017 to 2022. The administration is now considering public comments on that draft proposal and is expected to release a revised plan soon for an additional round of comments.

South Carolina Gov. Nikki Haley (R) has been a leading proponent of Atlantic drilling as a member of the Outer Continental Shelf Governors Coalition, an alliance of pro-drilling coastal state governors that has close ties to energy lobbyists. But there is strong bipartisan opposition to Atlantic drilling in her state, with opponents including South Carolina Republican congressmen Mark Sanford and Tom Rice, numerous coastal businesses, and every local government along the state's coast.

However, the issue isn't getting a great deal of attention on the presidential campaign trail, and most of the leading candidates don't have planks that address Atlantic drilling specifically. It also doesn't seem to be an issue the major candidates are particularly eager to discuss: Facing South reached out to all of their campaigns about their positions on Atlantic drilling but hasn't heard back from any of them to date.

So instead, we've gleaned the public record for statements and actions that shine light on their positions.

First, let's look at the Republicans, whose stances range from strong support for Atlantic drilling to uncertainty:

Jeb Bush: As governor of Florida, Bush was a staunch opponent of expanding offshore drilling to his state's Gulf Coast, even opposing the administration of his brother President George W. Bush when it sought to open new waters to drilling in the Eastern Gulf. But as a presidential candidate, Bush has made statements indicating he's more open to expanded drilling. Last year, for example, his spokesperson told Politico, "Gov. Bush believes in opening up federal lands and water for drilling in a thoughtful way, in order to enhance America's energy security." He has also drawn a distinction between expanding drilling to states like Florida, where offshore drilling is unpopular, and other states like Alaska, where the politics of drilling are different.

Ben Carson: Though Carson does not appear to have addressed Atlantic drilling specifically during his campaign, he has made statements indicating he is generally supportive of expanding drilling to new waters while also supporting a transition to cleaner energy sources. Here is his position on offshore drilling in his own words from his book "America the Beautiful" via OnTheIssues.org:
"We need to actively combat extremists in every way possible, including economic warfare. The terrorist network derives most of its money through oil revenues, and we, along with most of the rest of the world, have an insatiable appetite for oil. Unlike the rest of the world, however, we have enormous amounts of oil under North and South Dakota, Montana, and Alaska, as well as offshore oil. I am as much of a conservationist as anyone and love the natural beauty that surrounds us, but the pragmatic part of me warns that there will be no beauty at all if the world is consumed in nuclear conflagration. As we intelligently tap our own resources, we must doggedly pursue other energy sources. With appropriate incentives, I have no question that Americans, with all their ingenuity, can come up with new sources of clean energy in a relatively short period of time."
Ted Cruz: The U.S. senator from Texas is the sponsor of the American Energy Renaissance Act, which would expand offshore oil and gas lease sales to areas where the Interior Department "determines that there is a commercial interest in purchasing Federal oil and gas leases for production on the outer Continental Shelf." The bill also requires Interior to defer to "affected coastal states" in determining leasing areas, speeds up the offshore drilling permitting process, and requires a lease sale off the Virginia coast within a year of the bill's enactment into law.

John Kasich: The governor of Ohio was recently asked about drilling off the South Carolina coast in an interview with the McClatchy news organization. Here's what he said:
"You have to be concerned about it. I mean, look, I frack, and we got the toughest rules in the country on fracking. But we gotta be energy independent. I mean, that's for bringing the manufacturing back, that's for not sending our kids into wars. But  … you gotta use the most advanced technology. We've seen these accidents. I don't think we can say we can't do it because we're living in fear of another accident. But we're going to have to make sure that the rules and the regulations are really tough. And I think you gotta have, what do you call it, not just a certain thing but you gotta have the redundant backup. But it's not like I'm going to wake up in the morning and say, 'My God, if we're not offshore drilling off the coast of South Carolina, you know, I've lost it,' you know? But I think reasonable approaches to this are fine. It's just like with energy independence. People don't want fracking in New York. Some people don't want — but we have to. This is a national security issue and an economic issue … of energy independence, so … I'm definitely not opposed to it. But you gotta do it the right way. And I think the companies need to come in and they need to say exactly what they're going to do, with redundancy, if in fact we move forward on it."
Marco Rubio: In the energy plan posted at his campaign's website, the U.S. senator from Florida says he would "replace" the Obama administration's "flawed" five-year offshore drilling plan, which has come under fire for oil and gas interests for not opening up more of the Atlantic to drilling. He says he would craft a new plan that "increases access" while streamlining the permitting process, and ensure safeguards for Atlantic drilling "are implemented in a balanced manner, designed to support rather than impede exploration and production." This week Rubio won the endorsement of Atlantic drilling advocate Gov. Haley.

Donald Trump: The businessman who splits his time between homes in Manhattan and Florida's Palm Beach does not appear to have discussed Atlantic drilling specifically while on the campaign trail and does not address it in his platform. But in a recent interview with a newspaper reporter, Trump — currently the Republican frontrunner in South Carolina — expressed skepticism about expanding drilling closer to the Florida in the Gulf of Mexico:
I ask about proposals in Congress that would expand offshore oil drilling, including one that would allow drilling 50 miles from Florida's coast rather than the current 125-mile restriction. "What's the view in Florida? Are people in favor of that?" he asks, questioning whether the current proposal is for the Atlantic Ocean.

For the Gulf of Mexico mostly, I say, explaining that there's more support for expanded drilling in inland Florida, and much more opposition along Florida's coasts.

"They've already got plenty in the Gulf. . . . It would be a little bit of a shame [to expand drilling closer to Florida], because there's so much fracking and there's so much oil that we have now that we never thought possible," Trump says. "That's an issue I'd absolutely study and do the right thing."
Now let's look at the Democrats, both of whom have taken firm positions against Atlantic drilling:

Hillary Clinton: In 2006, when she represented New York in the U.S. Senate, Clinton sided with Republicans and oil-state Democrats in supporting expanded drilling in the Gulf of Mexico, but on the presidential campaign trail the former first lady and secretary of state has not been supportive of expanding drilling to the Atlantic — and her position has strengthened over time. Last year, for example, she said she was "very skeptical about the need or desire for us to pursue offshore drilling off the coast of South Carolina, and frankly off the coast of other Southeast states," saying it puts the environment and the transition to cleaner energy at risk. But earlier this month, her answer to a question at a campaign event was unequivocal: She said that as president she "will stop" offshore drilling in the Atlantic and Arctic.

Bernie Sanders: The U.S. senator from Vermont opposes Atlantic oil and gas drilling. Last year he became one of the sponsors of the Keep It In the Ground Act, which would ban drilling in the Atlantic and Arctic, halt new leases for offshore drilling in the Pacific and the Gulf of Mexico, ban all new fossil fuel development on federal lands, and cancel current leases that aren't producing. "I believe all of us have a moral responsibility," Sanders told a rally in Washington, D.C. "That's just the simple truth."
Tags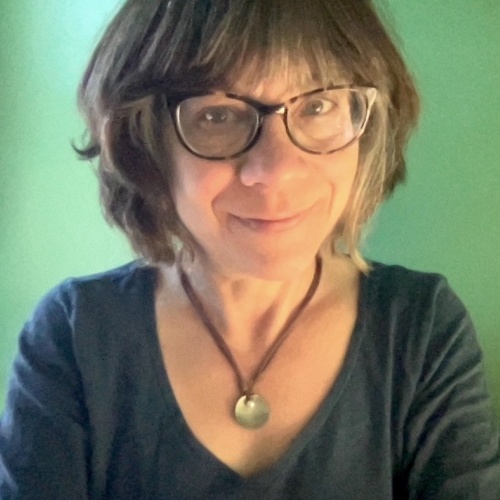 Sue is the editorial director of Facing South and the Institute for Southern Studies.