Business groups spend heavily on N.C. legislative primaries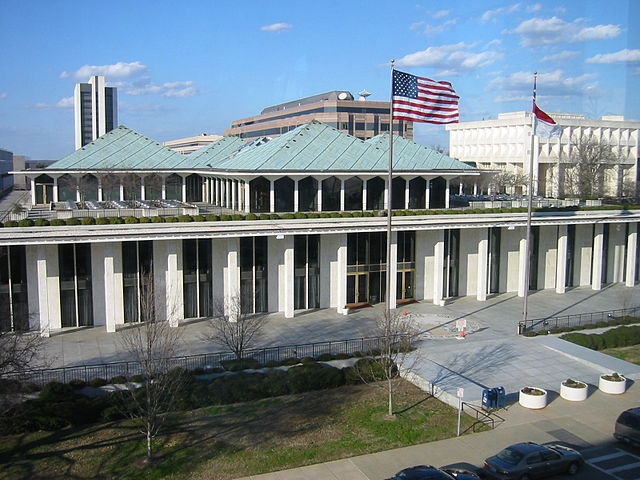 With the North Carolina primary election coming up on March 15 and numerous legislative seats up for grabs because of resignations and retirements, outside political groups representing business interests have spent over $1 million supporting or opposing candidates for the General Assembly.
The groups, which are not allowed to coordinate with candidates, represent the health care industry, retailers, and realtors. 
To date, they have spent $1,048,547 on state legislative races, according to N.C. State Board of Elections data accessed March 11, and more expenditures are likely. That amount surpasses the outside spending total of $963,000 in the 2012 North Carolina legislative primaries. While outside groups spent more than $1.5 million in the 2014 primary, that was driven by high-dollar campaigns against sitting senators by two environmental nonprofits, both of which have been inactive so far this year.
To date, the only outside groups reporting spending on North Carolina legislative contests represent business interests.
Two of the outside groups active in the primary are newly formed, while the others were active in previous elections. They have spent the most to date on Republican candidates but are also backing some conservative and moderate Democrats. In races involving incumbents facing primary challenges, they're mostly helping to buoy the incumbents.
These are the outside groups that have filed spending reports with state elections officials so far:
NORTH CAROLINA CHAMBER OF COMMERCE: In past years, the business trade association's independent expenditure arm, N.C. Chamber IE, typically spent hundreds of thousands on state-level elections while the Chamber itself spent minimally on nonpartisan voter guides for state supreme court elections. 
But this year the Chamber itself has jumped into the electoral fray, reporting over $264,000 spent to date supporting four state House and two state Senate candidates. The Chamber is a 501c6 trade association that's not required to disclose its donors, but major companies including Reynolds American, Blue Cross Blue Shield and Martin Marietta are frequent
sponsors
of the Chamber's events, and many of these sponsors have also donated to the Chamber IE. 
The Chamber has spent the most money so far on the race to replace retiring GOP Rep. Fletcher Hartsell, whose campaign spending is
under investigation
. Among the four Republicans facing off for the seat, the Chamber spend almost $86,000 supporting
Paul Newton
, who retired from Duke Energy last year after 26 years with the company. The
most powerful political player in the state
, Duke is a frequent
sponsor
of Chamber events and has
donated
to Chamber IE.
The Chamber's other spending includes $23,000 supporting incumbent Democratic Rep. Michael Wray, who's facing a primary challenge from Baptist Minister
Rev. Franklin D. Williams, Jr.
, and close to $14,000 backing Republican Rep. David Lewis, a powerful House leader who's fighting off a primary challenge from his party's right wing. 
NORTH CAROLINA CHAMBER IE: Reports show that the Chamber IE has spent almost $83,000 supporting Newton, mostly for TV ads, bringing the Chamber network's total outside support of the candidate to over $136,000. The group is funded in this election cycle by North Carolina corporations Glen Raven, Piedmont Natural Gas, Blue Cross Blue Shield, First Citizens Bank and Medical Mutual. In 2014, it spent close to $700,000 on the primary and general elections. 
NORTH CAROLINA HOSPITAL ASSOCIATION: The trade association made over $110,000 in independent expenditures in the 2012 primary and general elections supporting Republicans and conservative Democrats, but it made only one expenditure in 2014, — $7,000 on mailers supporting GOP Rep. Nelson Dollar.
But the group is spending heavily again this year, with over $96,000 reported thus far for what are known as "electioneering communications." These don't expressly support or oppose candidates, but an analysis of the ads' stated aims indicates the group is backing six Republicans and three Democrats, all of them incumbents.
MAINSTREET MERCHANTS FOR A BETTER NORTH CAROLINA: This super PAC funded primarily by the N.C. Retail Merchants Association spent $223,000 on state House and Senate races over the last two election cycles. So far this year it's spent nearly $74,000 on electioneering communications including billboards, mailers, voter lists, and newspaper and radio ads. They appear to be supporting 19 legislative candidates, mostly incumbent Republicans. 
SUPPORTERS OF NORTH CAROLINA'S SKILLED NURSING FACILITIES: This super PAC is affiliated with the N.C. Health Care Facilities Organization, a trade association representing licensed skilled nursing homes. It first appeared on the scene in the 2014 elections, spending close to $60,000 supporting Republican legislative candidates. So far this year the group has spent close to $13,000 backing four Republican incumbents, including Lewis.
NORTH CAROLINA PROPERTY RIGHTS FUND: This super PAC is the rebranded version of the N.C. Homeowners Alliance, an outside group that spent over $374,000 on state House and Senate races in the 2012 and 2014 election cycles. It is run by the North Carolina Association of Realtors, a trade association that bills itself as "the voice of real estate in North Carolina."
The group has spent nearly $409,000 so far supporting 12 legislative candidates. Eight are incumbents, including Lewis and Wray, and four are first-time General Assembly hopefuls. Three are Democrats.
NORTH CAROLINA CITIZENS FOR PATIENT SAFETY: This super PAC was co-founded last October by two anesthesiologists and got $100,000 in funding from Providence Anesthesiology Associates of Charlotte and $30,000 from the North Carolina Society of Anesthesiologists, according to Internal Revenue Service records.
So far this year it has spent over $79,000 — most of it opposing
Sharon Pearce
, a nurse anesthetist who is one of three Republicans running to represent the House District 81 seat from which Republican Rep. Rayne Brown is retiring.
There's scant information in the public record about the super PAC's mission. However, there's a contentious debate in the anesthesia field about whether nurse anesthetists should be allowed to administer anesthesia without physician supervision. To date, 17 states have chosen to
waive a Medicaid requirement
for such supervision, but North Carolina is not among them.
HOME BUILDERS EDUCATION FUND: 
This super PAC funded by the N.C. Home Builders Association,
a major donor
to North Carolina campaigns, was formed last November and represents the association's first foray into independent political spending. The fund has filed campaign finance reports with the state showing it made over $84,000 in independent expenditures, but they are not itemized so the beneficiaries are unknown.
If it spent this money on legislative races, that would push total outside spending on North Carolina legislative primaries to over $1.1 million.
Tags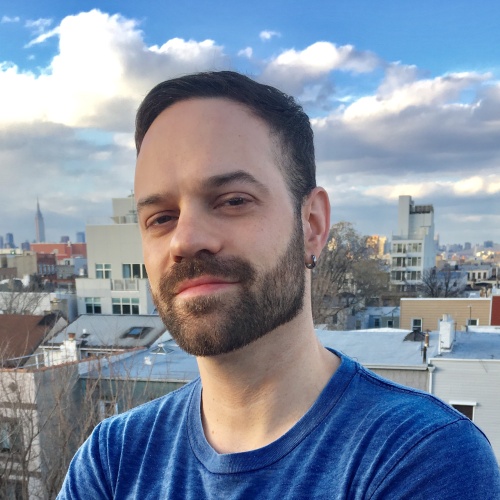 Alex is an investigative journalist based in Brooklyn, New York, and a reporter for the money-in-politics website Sludge. He was on staff at the Institute for Southern Studies from 2014 to 2016. Additional stories of Alex's have appeared in the International Business Times, The Nation and Vice.com.