Conservatives jockey to tighten grip on state supreme courts across the South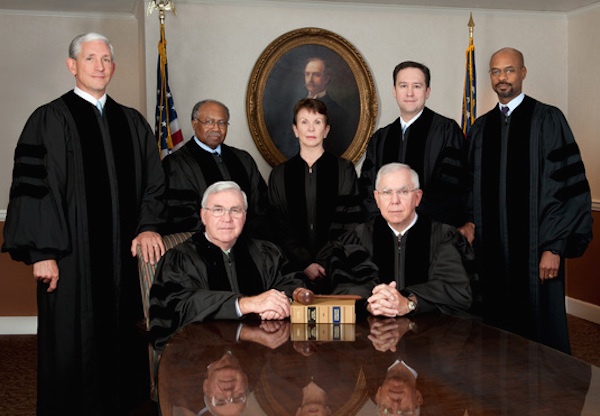 As the nation focuses on the U.S. Supreme Court vacancy left by Justice Antonin Scalia's death, the future of many state supreme courts is in flux as conservatives try a variety of tactics to increase their control over the judiciary.

Across the South, Republican lawmakers are changing election laws, expanding the number of justices, adding term limits, and challenging appointments to create high courts more likely to uphold their legislation. Meanwhile, outside political groups are spending millions to help conservatives win high court seats.
These changes are being made "often in response to unpopular decisions by the courts or a fairly explicit ideological agenda to impact how courts are deciding cases," says Alicia Bannon, senior counsel for the Brennan Center for Justice's Democracy Program.
While efforts to boost conservative sway over the judiciary are not limited to the South, as shown by initiatives in
Kansas
and
Washington
, here's a rundown of what's happening with supreme courts in the South:
NORTH CAROLINA: A 2015 law approved by the Republican-controlled legislature and GOP Gov. Pat McCrory changed the way incumbent state supreme court justices are elected. Previously, incumbents faced contested elections every eight years, but the new law altered the process so incumbents only had to survive an up-or-down vote to stay on the bench — what's known as a "retention election."
The only justice up for reelection this year to North Carolina's high court, which currently has a 4-3 conservative majority, is Republican Robert Edmunds. Under the new law, if less than 50 percent of voters elected to keep him in office, the GOP governor would appoint a replacement who would face an open election two years later. 
The motive to keep the court's conservative majority was so obvious that Democratic state Sen. Josh Stein dubbed the law the "Justice Bob Edmunds Protection Act."
But on Feb. 18, a state superior court informed lawyers in a case challenging the law that retention elections
violate the state constitution
. Challengers to Edmunds will have to file for office very quickly, and the primary election could take place on June 7, the date the state's congressional primaries were scheduled after its voting districts were struck down by a federal court for racial gerrymandering.
GEORGIA.
While North Carolina Republican lawmakers tried to change how state supreme court elections were conducted, their counterparts in Georgia want to
expand the seven-member court
by two seats. The state House voted last month in favor of GOP Gov. Nathan Deal's proposal to appoint two new justices himself, a move that Georgia State law professor Neil Kinkopf characterized as packing the court in his favor. "There is no credible substantive case on the merits for expanding the size of the Georgia Supreme Court," he
said
.
Deal and the legislature have already expanded the state's Court of Appeals from 12 to 15 members. The governor made three appointments last October, but the process is being
challenged
in a Georgia superior court. 
The Georgia legislature is also
going after the state's Judicial Qualifications Commission
, a watchdog agency that has garnered praise for ridding the bench of unethical judges. State House members voted on Feb. 24 to create a panel to investigate the commission and to shift three appointments from the State Bar of Georgia to the governor, lieutenant governor and House speaker. 
FLORIDA.
State House members passed a bill on Feb. 24 seeking to impose
12-year term limits
on Florida Supreme Court and Court of Appeals justices. If approved by the Senate, Floridians will vote on the measure, which would amend the state constitution, in November. However, the bill is
likely dead in the Senate
. 
Democratic lawmakers accused Republicans of creating the bill because they were
dissatisfied
with the way certain liberal justices had ruled — particularly when the court found some of Florida's congressional and state Senate districts to be unconstitutionally gerrymandered. 
VIRGINIA.
Voters in this Southern state do not elect the Supreme Court; rather, state lawmakers appoint justices. The governor may make
temporary appointments
while the legislature is not in session, but they are subject to legislative approval during the next session. 
Currently at issue is a state Supreme Court recess appointment made last year by Democratic Gov. Terry McAuliffe that many in the Republican-led General Assembly
objected to
, claiming they were not consulted. Because one GOP state senator won't vote with his colleagues, the Senate can't overrule McAuliffe's choice — but that temporary appointment has already expired, leaving the court absent one justice.
The governor is expected to reappoint the same justice again after the current legislative session concludes on March 12.
ARKANSAS. While Republican legislators in some states are trying to increase their party's control over supreme courts with legislation, conservative outside political groups trying to shape state judiciaries have broken election-spending records in Arkansas this year.
Two state Supreme Court races drew more than
$1.3 million
in spending, with over $1 million spent by two outside political groups unaffiliated with parties or candidates.
The
Judicial Crisis Network
, a "social welfare" nonprofit not required to disclose its donors under law, spent over $600,000 on TV ads and additional money on mailers in the chief justice race, attacking incumbent Justice Courtney Goodson for allegedly accepting gifts and contributions from trial lawyers. The group was originally founded to support George W. Bush's U.S. Supreme Court nominees and later became involved in state court and attorney general races. In 2014, it gave over $500,000 to groups that in turn spent on state supreme court races in Wisconsin and Tennessee.
In Arkansas' other high court race, the Washington, D.C.-based Republican State Leadership Committee (RSLC) spent more than $400,000 attacking trial attorney Clark Mason with
TV ads
and mailers that Mason and a watchdog group call
false
. The group also spent money on mailers critical of Goodson. A super PAC that's
funded
mainly by the U.S. Chamber of Commerce and large corporations such as Reynolds American, Wal-Mart, and Koch Industries, the RSLC has a history of
spending big
in state supreme court races and funding
nasty attack ads
.
Both candidates targeted by this record-breaking outside spending lost in this week's primary, prompting Arkansas Gov. Asa Hutchinson (R) to declare his support for a Democratic plan to replace state Supreme Court elections with an appointment system.
"Regrettably, a winner in [Tuesday's] campaign was dark money,"
said
the governor.
Tags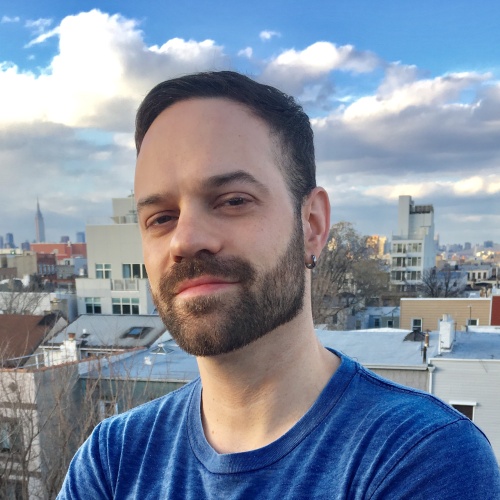 Alex is an investigative journalist based in Brooklyn, New York, and a reporter for the money-in-politics website Sludge. He was on staff at the Institute for Southern Studies from 2014 to 2016. Additional stories of Alex's have appeared in the International Business Times, The Nation and Vice.com.