North Carolina community stands up to stop a Central American teen's deportation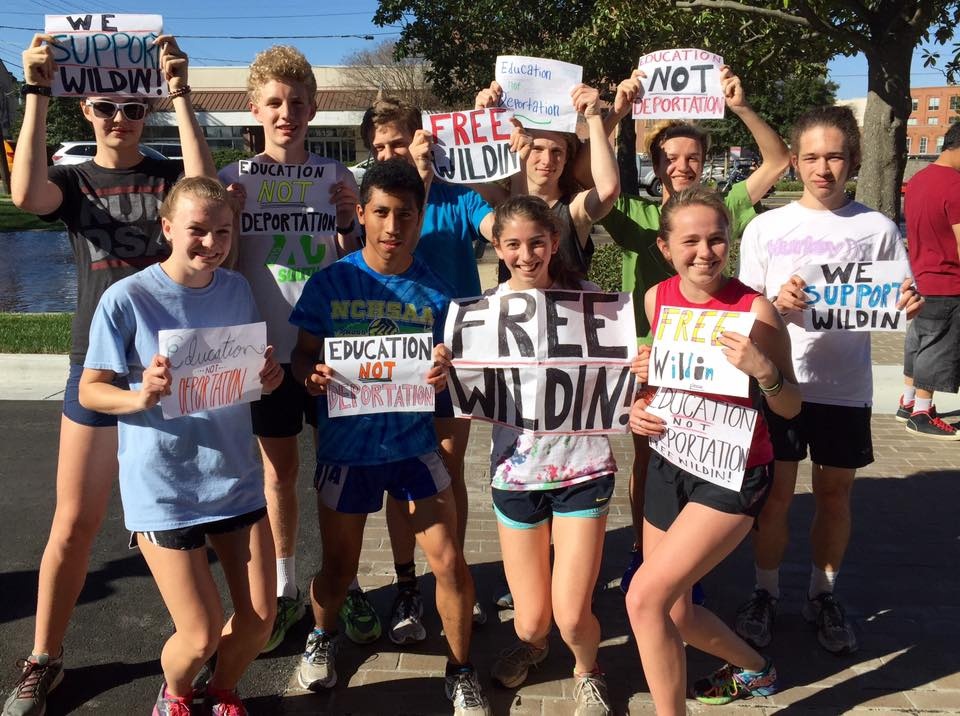 The grassroots movement to halt the deportation of Wildin Guillen Acosta, a 19-year-old who fled his native Honduras two years ago to escape gang violence and was detained during an immigration raid in Durham, North Carolina, earlier this year, prevailed this week when Immigration and Customs Enforcement (ICE) officials issued a last-minute order preventing his removal until the legal process plays out. 
The March 20 decision came after more than a month of protest actions organized by Acosta's supporters and the intervention of Congresspersons G.K. Butterfield, a Democrat who represents Durham, and Zoe Lofgren of California, the ranking Democrat on the Subcommittee on Immigration and Border Security. 
"It is my hope that he will be eventually granted asylum in the United States," Butterfield said.
Acosta was among the thousands of unaccompanied Central American children who arrived in the U.S. in 2014 after fleeing violence and poverty at home. After missing an immigration hearing last year, he was deemed a deportation priority and detained by ICE agents during a series of immigration raids. He was taken into custody Jan. 28 on his way to school.
Following his detention, Acosta's supporters in Durham have spoken out on his behalf. His family and friends, and his teachers and classmates at Riverside High School where he was a senior, used the hashtags #RHSwantsWildinback and #EducationNotDeportation to rally support through social media. His teachers mailed him homework, though the detention center staff refused to accept it. And the local school board, city council, human relations commission and the North Carolina NAACP released statements condemning the immigration raids and calling for Acosta's release. 
Watching so many different community groups and leaders of all backgrounds stand together for Acosta has been encouraging, said Elisa Benitez, a community organizer with a new group called Alerta Migratoria NC that has helped organize around Acosta's case. 
The group was formed by immigrant rights organizers in early January as reports of ICE raids sent fear and alarm through the state's immigrant community. Alerta operates a hotline for immigrants facing issues related to detainment or deportation, which organizers say was swamped with calls in January. 
Alerta is also working with community groups across the state to advocate for five other Central American teens who, like Acosta, were detained in immigration raids. Besides Durham, those raids took place in Charlotte, Greenville, Raleigh and Thomasville. 
"What's really tragic about it is that these kids are left defenseless and have to navigate the system by themselves," Benitez said. 
Organizers' efforts have rallied support for the teens and put pressure on congressional leadership and ICE to release them. Besides getting support from Rep. Butterfield, they helped secure the assistance of U.S. Rep. Alma Adams, a Democrat whose district includes Charlotte, for two teens from that city who were detained and faced deportation. This week ICE granted them temporary stays of deportation as well.
The temporary halt in the teens' deportations will allow them to appeal their cases to stay in the U.S. Advocates say that all of them are fleeing direct threats from gangs in their home countries, and that they have not yet been able to fully make their cases due to problems including inadequate legal counsel. 
In the meantime, with the teens remaining in ICE detention, organizers say they will keep the pressure on federal officials to release Acosta and the others and let them return to their families in North Carolina. 
"This is a terrible situation, but there is a large community fighting for Wildin," Benitez said, "and fighting for the community in general." 
Tags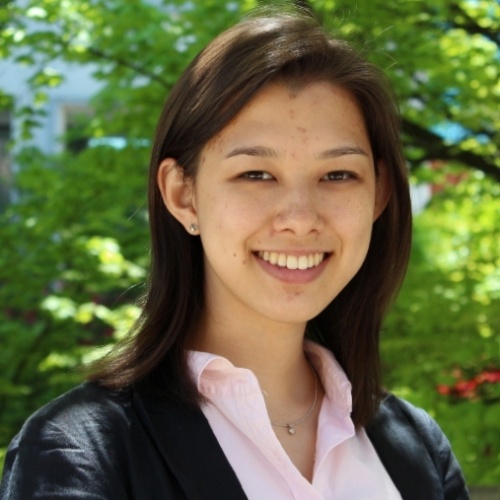 Allie is a research fellow at the Institute for Southern Studies and is currently studying at the Yale School of Management. Her research focuses on demographic change, immigration, voting and civic engagement.