Young Latinos a growing political force in North Carolina, but will they vote?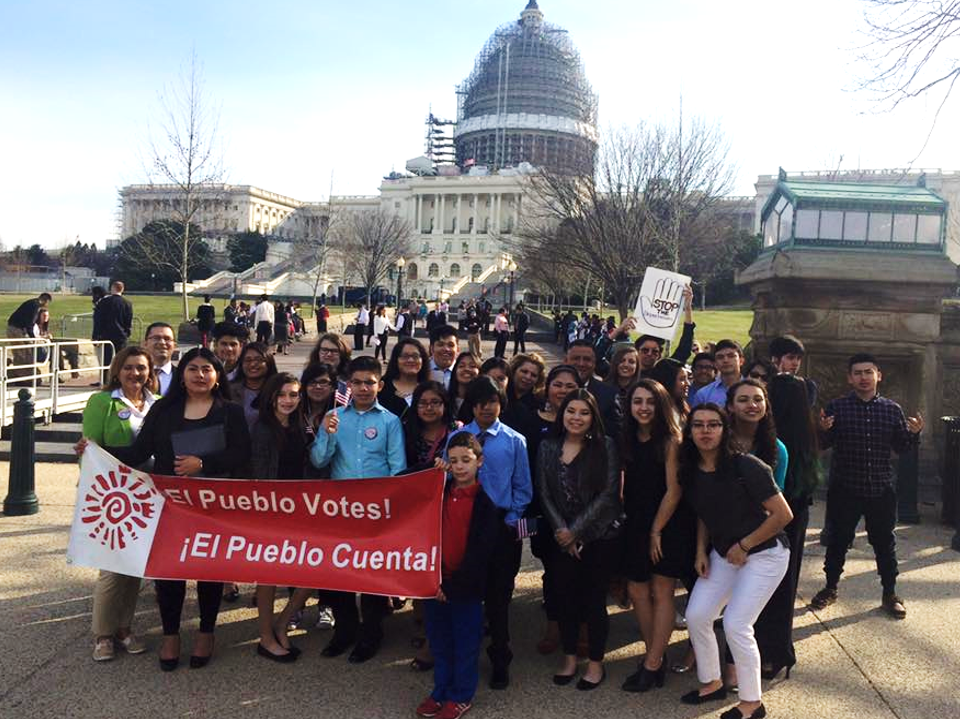 To say Rubén Suárez is civically engaged is an understatement.
Suárez, 20, is a member of the Youth Council at El Pueblo, a nonprofit based in Raleigh, N.C. that advocates for the state's growing Latino immigrant community.
Through his involvement in El Pueblo, Suárez has fought for immigrant rights, reproductive justice, police accountability and an end to the school-to-prison pipeline. He has met with North Carolina state representatives, and has gone to Washington, D.C. to lobby members of Congress.
But for all of his civic activism, Suárez will not have a voice in North Carolina's upcoming primary on March 15. Suárez was born in Mexico and came to the U.S. when he was 11. As a non-citizen, he is not eligible to vote.
That's frustrating for Suárez, who has been following the elections this year. Adding to his frustration is the fact that among his Latino friends who are eligible to cast ballots, many are not interested in voting.
"They have the right," Suárez said. "My vote can't count. But the people who can vote, they don't vote."
The question of voter turnout among young Latinos is critical in North Carolina where young people are the driving force behind the state's growing Latino electorate.  
In 2014, there were about 250,000 eligible Latino voters in North Carolina, 46 percent of whom were Millennials between the ages of 18 and 33, according to a Pew Research Center analysis. That same year, there were 320,000 Latino youth under 18 living in the state who are citizens and future eligible voters, a recent Institute for Southern Studies report found — evidence of the political potential of this demographic.
However, turnout among young Latinos has been extremely low historically. Nationally, only 38 percent of eligible Latino Millennials showed up to the polls in 2012, a turnout rate lower than that of Millennials of other races. 
Raising Latino voices
Angie Cadena said there's a lot of potential to engage young people in politics and voting. The 17-year-old El Pueblo Youth Council member said that many of her friends, especially those with immigrant backgrounds, are interested in the election.
But with juggling school, sports, SAT prep, work and other priorities, getting informed can be a challenge. Cadena said more could be done to reach out to young people and promote awareness about issues, such as through social media — her go-to news source — and through places like school.
"My school gives out voter registrations, but they don't announce it over the intercom," Cadena said. "They don't put up posters about it."
She said it would go a long way if schools would show the news in class and take other measures to get students involved in the political process. North Carolina used to allow 16- and 17-year-olds to pre-register to vote, but the state legislature ended that program when it passed a controversial voting law in 2013.
But Cadena and Suárez agree that engaging young Latino voters will take more than outreach: It will require running candidates who inspire them and their peers. 
Referring to his friends who don't vote, Suárez said it wasn't just an issue of apathy but also a lack of faith in the candidates who are running.
"They see how people talk really negatively about immigrants," he said. "They see both [parties] as the enemy, and they don't know who to trust. So they decide not to cast their ballot and not get involved."
Suárez said he looks for candidates who are honest and compassionate and think about the repercussions of their decisions on communities — especially the communities of color that are most often affected by those decisions.
And whether he can vote for them or not, he plans to hold elected officials accountable for their actions. The day after speaking with Facing South, Suárez headed to Washington, D.C. for National Council of La Raza's Advocacy Day to meet with representatives and advocate on behalf of his community.
"You have a right to have a voice," Suárez said, "and you should raise it really high."
Tags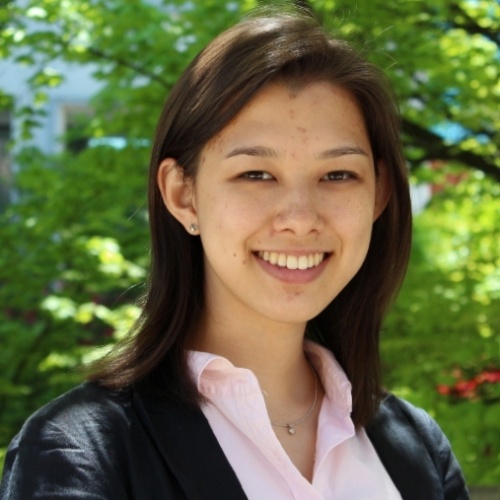 Allie is a research fellow at the Institute for Southern Studies and is currently studying at the Yale School of Management. Her research focuses on demographic change, immigration, voting and civic engagement.