Amid hostility, immigrant organizers engage Alabama's growing Latino electorate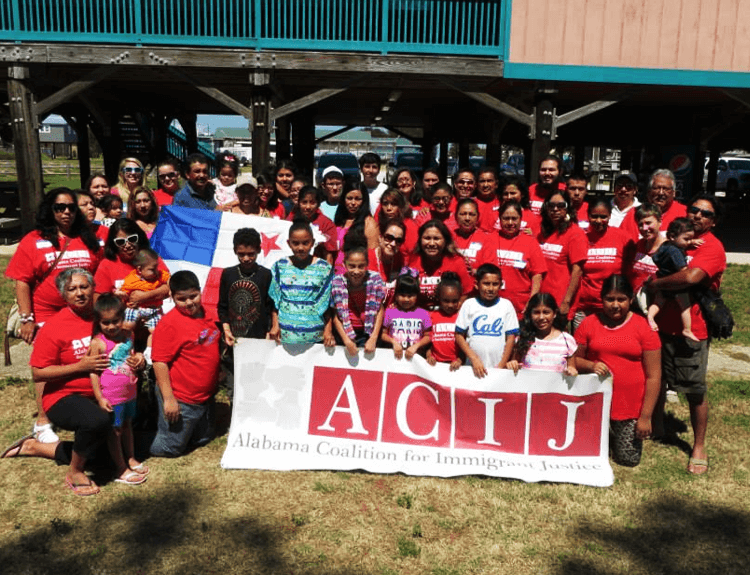 Voting in this year's election is personal for Vivianna Rodriguez, a senior at the University of South Alabama. Although there are many reasons why, one issue stands out for her. 
"I'm excited about ... the opportunity for DACA/DAPA," she said, referring to the executive action programs President Obama announced in 2014 to provide deportation relief to certain undocumented immigrants.
Her mother would be eligible for the programs, which are currently on hold as they are challenged at the U.S. Supreme Court. And while the future of the programs is uncertain, Rodriguez holds out hope for the opportunities it would provide for her mom.
"That's not nothing," she said. "To me, that's everything." 
That's why this election year Rodriguez has been active in registering Latinos and other students to vote. Young Latinos like Rodriguez are driving the rapid growth of the state's Latino electorate, and immigrant organizers are working to ensure their voices are heard in 2016. 
The growth of Alabama's Latino voters in recent years has been dramatic. In 2007, when the state began tracking Latino registered voters, only 7,000 Latino residents were registered. In 2008, that number jumped to nearly 12,000 and then to nearly 18,000 in 2012.
Heading into the general election this November, Alabama now has more than triple the number of registered Latino voters it had in 2007 — 22,000 in all. The growth among the state's Latino voters has come as its Latino population more than doubled between 2000 and 2012, the second-fastest rate in the country.
This growth is expected to continue. According to a recent Facing South/Institute for Southern Studies report, only 56 percent of voting-age Latinos in Alabama were U.S. citizens in 2014 and therefore eligible to vote. But among Latino youth under 18, the citizenship rate was 95 percent, translating into 67,000 Latinos on track to become potential voters in the state in the coming years. 
From fighting a bad law to engaging voters
But demographics are not destiny, and Latino advocacy groups like the Alabama Coalition for Immigrant Justice (ACIJ) know it will take a concerted effort to engage Latino voters in elections.
A relatively new organization, ACIJ came together in 2011 to stand against Alabama's HB 56, a copycat version of Arizona's SB 270 that targeted undocumented immigrants and spread fear in immigrant communities across the state. Partnering with African-American and civil rights organizations, the group mobilized against the law, and key parts of it were eventually gutted in court.
ACIJ now works with a network of 16 groups across the state that ran a statewide voter engagement program leading up to the 2014 midterm elections. That year ACIJ and its partners reached out to 47,000 Latino and other voters across the state, including in Jefferson and Madison counties, home to Birmingham and Huntsville respectively, where there are high concentrations of Latino voters. 
In 2016, ACIJ plans to expand its voter engagement efforts, said Frank Barragan, an organizer with the group who is based in Mobile and works in southern Alabama.
Along with outreach to Latino voters through community festivals, universities and traditional phone-banking and canvassing, he said, ACIJ is working with Alabama's NAACP chapter and groups representing other racial and ethnic communities to reach out not only to Latinos but also African-American, Southeast Asian and East Asian voters.
While Latinos make up less than 1 percent of registered voters in Alabama, the constituencies these groups represent collectively is nearly 30 percent. 
Young Latino organizers like Vivianna Rodriguez have also been leading voter engagement efforts on campuses. In addition to being an ACIJ board member, she is part of the University of South Alabama's Latin American Student Association (LASA), which has been registering students of all races on campus. The student group recently registered 42 students in just over a week. 
"It's really impressive how committed they are not only to the [immigrant rights] movement but voting and registration," said Barragan who works with LASA.
"It's impressive to see these young people become leaders in the right mindset of equality for everyone, dignity for everyone and respect."
Undeterred by efforts to restrict voting
While trying to engage the emerging Latino electorate, organizers must also contend with state policies that have made voting more difficult in Alabama.
In 2014, a voter ID requirement went into effect, impacting not only Latinos but also voters who are of color, low-income, young or elderly. The situation was made worse last fall when the state announced the closing of over 30 DMV offices in rural and disproporationately African-American parts of the state, making it more difficult for people to get identification needed for voting. The move caused a national uproar and led to a federal investigation. 
While Alabama did introduce online voter registration this past January, the state's request to require proof-of-citizenship documents to register was also approved by the federal Election Assistance Commission (EAC) director around the same time.
That decision was made unilaterally by the EAC director without the broader commission's approval and opened the door for Alabama as well as Georgia and Kansas to require proof-of-citizenship documents for people registering to vote using the federal form. The decision runs counter to court-established precedent that registering voters only need to sign a sworn statement confirming they are citizens.
Alabama's election director, Ed Packard, acknowledged that the EAC's decision doesn't make voter engagement in the state any easier. "Certainly we don't see it as something that's going to increase the rate of registration," Packard said.
The EAC director's decision is being challenged in court but no injunction has been issued against the proof-of-citizenship requirement, meaning it could be in play this year leading up to the election. While Alabama has not enforced the measure to date, it could change its policy at any time. 
Barragan of ACIJ condemned the state's moves to make voting more difficult  but said he and his colleagues were undeterred by them.
"It's just a matter of the system trying to put those barriers in front of us," he said. "We want them to know that it's not acceptable, but it's also not going to stop us." 
Tags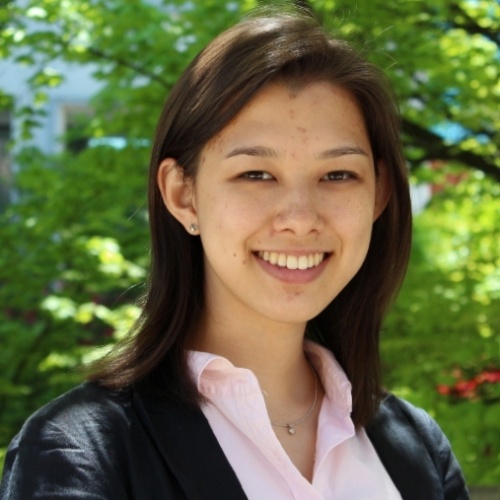 Allie is a research fellow at the Institute for Southern Studies and is currently studying at the Yale School of Management. Her research focuses on demographic change, immigration, voting and civic engagement.