Lawmakers call for hearings on bills demanded by Democracy Spring protesters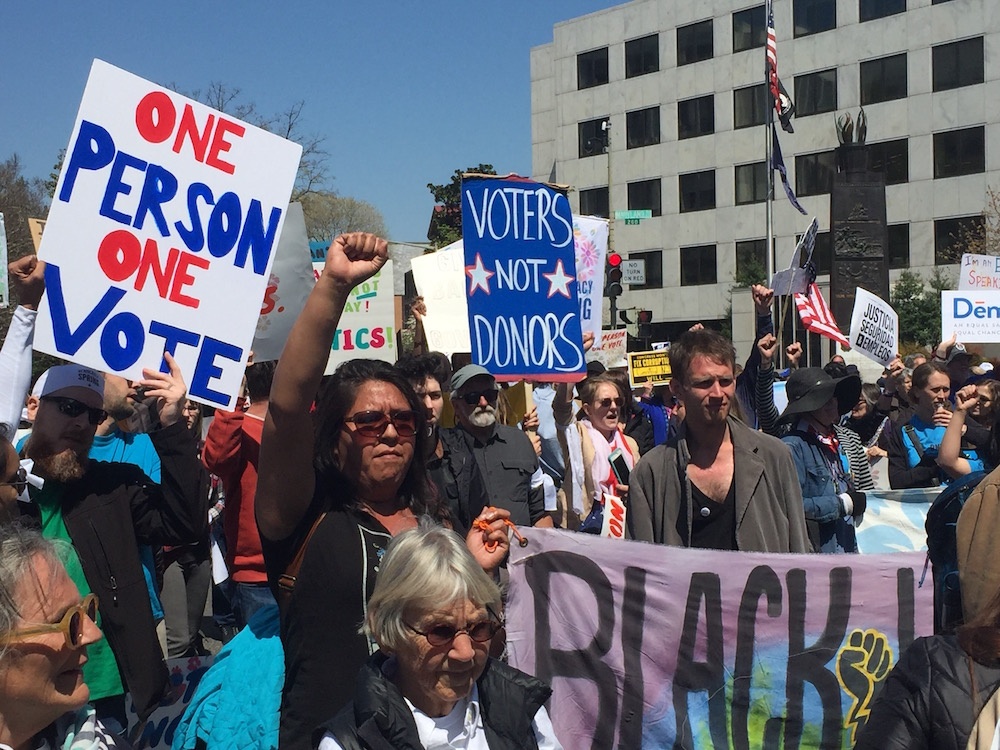 Thousands of people converged in Washington, D.C. in April as part of the Democracy Spring and Democracy Awakening movements to protest big money in politics and advocate expanded voting rights. At least 1,240 people, including many Southerners, were arrested during sit-ins at the U.S. Capitol.
Led by groups including 99rise, Avaaz, Democracy Matters, Greenpeace and the NAACP, the protests kicked off with a 10-day march from Philadelphia to the nation's capital and more than a week of rallies, marches and civil disobedience.
The protesters called on Congress to pass four pieces of legislation that have already been introduced — and now some lawmakers are stepping up the pressure for action on those measures.
Last week, just days after the protests concluded, 91 U.S. representatives, all Democrats, sent a letter to Reps. Candace Miller (R-MI) and Bob Goodlatte (R-VA), chairs of the administration and judiciary committees where the legislation has been sent, demanding they call hearings on the four bills as well as another that would make voter registration automatic. So far Miller and Goodlatte have refused to take them up.
"The House of Representatives is known as 'the People's House,'" stated the letter, whose signers included 17 lawmakers representing Southern states. "In that spirit, we believe it is high time to take up 'the People's Reforms.' Let's give these key measures a fair hearing in committee and bring them to the House floor for a debate and vote."
The letter's signatories include 17 lawmakers representing Southern states: Terry Sewell of Alabama; Kathy Castor, Ted Deutch, Lois Frankel and Alan Grayson of Florida; Hank Johnson of Georgia; John Yarmuth of Kentucky; G.K. Butterfield of North Carolina; James Clyburn of South Carolina; Steve Cohen of Tennessee; Lloyd Doggett, Gene Green, Sheila Jackson Lee, and Beto O'Rourke of Texas; and Don Beyer, Gerry Connolly and Bobby Scott of Virginia.
The five bills the lawmakers are pressing for action on are:
Voter Empowerment Act (H.R.12), sponsored by Rep. John Lewis (D-GA), which modernizes voter registration and ensures equal access to voting for all Americans.
Government By the People Act (H.R.20), sponsored by Rep. John Sarbanes (D-MD), which amplifies small-dollar political contributions with public matching funds.
Democracy For All Amendment (H.J.Res.22), sponsored by Rep. Ted Deutch (D-FL), which would overturn the U.S. Supreme Court's Citizens United decision of 2010, which opened up elections to unlimited corporate cash.
Automatic Voter Registration Act (H.R.2694), sponsored by Rep. David Cicilline (D-RI), which would make voter registration automatic.
Voting Rights Advancement Act (H.R.2867), sponsored by Rep. Terri Sewell (D-AL), which would reinstate parts of the Voting Rights Act that were struck down in the U.S. Supreme Court's Shelby County v. Holder decision of 2013.
At an April 15 rally held at the conclusion of the Democracy Spring protests, Rep. Johnson told the crowd how important it was for lawmakers like him to have the support of a grassroots movement.
"We can't do it alone in the ivory tower of the Capitol. We have to have people like you who understand what's at stake, who understand what it takes in order to make change," Johnson said. "We're listening. … The more that you all grow, the more that you take action, the closer we get to victory."
While legislators push for action in Washington, the Democracy Spring movement is also turning its attention to the states. In North Carolina, for example, a local Democracy Spring branch is planning a march to the state Capitol on May 14.
"We need to take the fight home to states across the union, challenging candidates and elected officials to take a side, lifting up those who declare their support for fundamental reforms to fix [our] democracy, and exposing those who refuse to do so as defenders of the corrupt status quo," states the Democracy Spring website. "We will disrupt their fundraisers, their debates, their press conferences, and ultimately, their chances at the polls."
Tags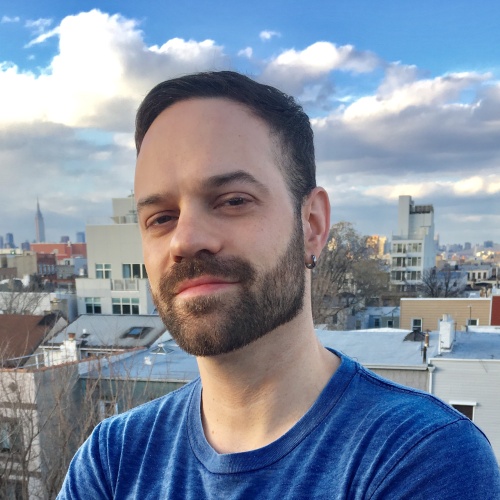 Alex is an investigative journalist based in Brooklyn, New York, and a reporter for the money-in-politics website Sludge. He was on staff at the Institute for Southern Studies from 2014 to 2016. Additional stories of Alex's have appeared in the International Business Times, The Nation and Vice.com.