Why the HB2 boycott of North Carolina is working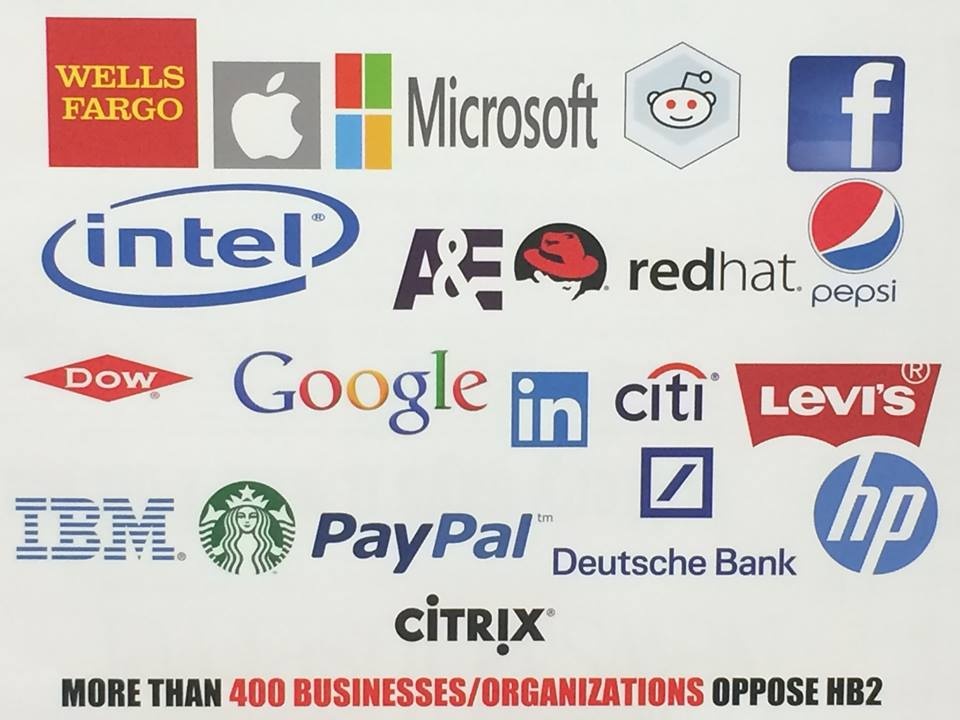 It's been over a month since North Carolina lawmakers rushed to pass House Bill 2, sweeping legislation that, while targeting a Charlotte city ordinance for gender-neutral public bathrooms, also nullified local anti-discrimination and wage laws.

Since HB2 passed, headlines have been filled with near-daily reports of top companies, sports associations like the NBA and NCAA, and big-ticket performers from Bruce Springsteen to Cirque du Soleil not only condemning the law but saying they would rethink doing business in North Carolina or would boycott the state entirely.

State officials have tried to downplay the impact of the HB2 backlash. In early April, N.C. Commerce Secretary John Skvarla blithely said "it's business as usual" in the state. But as the cost of lost business soars into the tens of millions of dollars, it's clear the boycott is having real and growing consequences.
Indeed, the fallout has been so severe that some North Carolinians opposed to HB2, including small business owners and concert promoters, have openly worried that a boycott will bring unfair collateral damage to the state.

Which raises the question: What is the HB2 boycott of North Carolina trying to accomplish, and is it working?
Each boycott has a different strategy and approach, but successful ones all have a similar formula: to raise the economic and political costs of doing business as usual, to the point that decision-makers — whether lawmakers or corporate CEOs — are forced to change course.
Many of the most successful social movements in history, from expanding civil rights in the U.S. South to ending apartheid in South Africa, have used boycotts as a tool to build public support, ramp up pressure on lawmakers, and raise the economic stakes to end injustice.

After Rosa Parks refused to give up her bus seat in 1955, it was the grueling 381-day Montgomery Bus Boycott that — in addition to economically starving the city transit system, which relied on black riders — brought sustained national attention to the Southern freedom struggle, heightening political, economic and legal pressure to end segregation and pass civil rights legislation. In the fields of California in the mid-1960s, striking farmworkers led by Cesar Chavez called on consumers to boycott the grapes that were the very source of their livelihood, building a broad base of public support for the cause while also hitting the bottom line of anti-union growers.

Today's boycott against North Carolina and HB2, by mobilizing the economic clout of business and the cultural influence of musicians and artists, most closely follows the model of the global anti-apartheid campaign in South Africa. Building on boycotts and strikes already being led by South Africa's black majority, in 1959 — 35 years before Nelson Mandela's election signaled apartheid's demise — the African National Congress, along with progressive allies in Africa and Europe, launched a boycott of the country.
As Julius Nyerere, prime minister of Tanganyika (now part of Tanzania) emphasized at the meeting announcing the campaign, a boycott was necessary precisely because it had the potential to economically and politically pressure South Africa in a way that protests and moral denunciations of apartheid could not:
We pass resolutions against the hideous system and keep hoping that the United Nations and the governments of the whole world will one day put pressure on the South African Government to treat its non-European peoples as human beings. But these resolutions and prayers to the United Nations are not enough in themselves … I feel it is only in this way [a boycott] that we can give meaning to our abhorrence of the system, and give encouragement to sympathetic governments of the world to act.
Through years of tireless organizing, boycott groups like the Anti-Apartheid Movement in Britain and TransAfrica in the U.S. were able to isolate and weaken the South African regime, making the status quo untenable and opening space for new leadership to eventually win power.
Changing the Debate in North Carolina
If the goal of a boycott is to exert economic and political pressure in a way that gets the attention of decision-makers, the HB2 boycott of North Carolina has been successful. Soon after the law passed, a wave of militant protests and blistering statements from human rights groups and state leaders signaled to the media and national observers that many North Carolinians weren't going to take HB2 lying down.
Gov. Pat McCrory seemed unmoved by the backlash, however, until a series of global companies, A-list performers and large associations announced — after being inspired by homegrown opposition in the state — that they would be boycotting or reconsidering their plans in North Carolina, actions with real economic and political consequences.
On April 5, for example, PayPal announced it was nixing a planned $3.5 million complex in Charlotte that would have employed up to 500 people — a deal years in the making that McCrory had celebrated when it was announced weeks earlier.
Another turning point was Bruce Springsteen's April 8 cancellation of a sold-out concert in Greensboro, the first in a series of top-selling acts refusing to play in the state that now includes Ani DiFranco, Boston, Pearl Jam and Ringo Starr. Sprinsteen's scrapped performance generated national headlines and scrutiny of HB2 — not to mention lost tourism and tax dollars — on a scale that would have been unlikely had he gone through with the concert.
Four days and more bad press later, McCrory was moved to sign an executive order that extended protections against LGBT discrimination for state employees but left most of HB2's provisions in place.
Over the last month, the flood of bad press about HB2's economic damage has continued, with little signs of stopping. Tourism offices in Asheville, Charlotte and Raleigh report that more than 30 groups have cancelled or scaled back events due to HB2. In an April 18 statement, Wake County announced $3.1 million in losses already, with the potential impact rising to $28 million.
More than 200 companies and organizations have declared opposition to HB2, with several taking the extra step of changing business decisions with significant economic implications. Deutsche Bank has frozen a 250-job expansion in Cary. NBA commissioner Adam Silver says HB2 must be changed if the basketball league's multi-day 2017 All-Star festivities are to remain in Charlotte. In an apparent response to HB2, the NCAA unveiled new standards this week for places that bid for sporting and educational events that would likely rule out North Carolina for upcoming baseball, basketball and other events.
And those are just the decisions that have been made public. As the News & Observer of Raleigh reported on April 16:
Economic development officials say this steady drip of announcements hints at a much larger phenomenon. They say they know about, or are hearing about, many more companies, some representing hundreds of jobs, that are privately reconsidering expansions in North Carolina as they face pressure from their employees.
Political Fallout
McCrory's executive order and current public-relations offensive are signs that the HB2 boycott is also having political fallout.
Locked in what may be the country's most hotly-contested governor's race of 2016, McCrory has campaigned on his ability to create jobs — the so-called "Carolina Comeback" — and is therefore uniquely vulnerable to to charges that his hasty signing of HB2 may have hurt the economy.
A SurveyUSA/WRAL poll released on April 13 found that, for the first time, McCrory had fallen behind Democratic challenger Roy Cooper. Crucially, the survey found that while North Carolinians were still divided about transgender bathrooms, a strong majority were concerned about the economic fallout of HB2:
Sixty-one percent of those polled said the law has hurt North Carolina's image nationally and has hurt the state's ability to attract new jobs. Only 18 percent said the law has helped the state's image, while 13 percent said it has had no impact.
Those findings have been echoed in recent polls by Elon University and Public Policy Polling, which earlier this week found that 54 percent of North Carolina voters think HB2 has had a negative impact on the economy.
If the boycott is sustained in the coming months and HB2's economic costs continue to mount, it could be decisive in November.
Ingredients for Success
What will it take for the HB2 boycott to force a change of course in North Carolina? For one, it will mean digging in for the long haul. From Montgomery to Johannesburg, many of history's most iconic boycotts have taken years, and sometimes decades, to bear fruit.
In 1986, the state of Arizona became a boycott target after it refused to honor the federal holiday for Dr. Martin Luther King Jr. Growing economic losses — and the stigma of artists refusing to play in the state, from the Doobie Brothers to Public Enemy (who released the scathing "By the Time I Get to Arizona" in 1991), Stevie Wonder to U2 — pushed the issue to the forefront of the political debate. A breaking point came in 1990, when the NFL cancelled plans to host the 1993 Super Bowl in Tempe, costing the state nearly $200 million. The state enacted a King holiday in 1992, six years after the boycott started.
While corporations bring undeniable economic clout, they're often unreliable allies. As a Facing South/Institute report by Alex Kotch was the first to expose, many of the companies who have gone on record to oppose HB2 have also poured political contributions into the Republican Governors Association and Republican State Leadership Committee, groups that helped elect North Carolina lawmakers behind the law (and similar anti-LGBT legislation in Mississippi). Follow-up reports from BuzzFeed and The Huffington Post indicate these companies don't intend to stop contributing to these committees.
That drives home another lesson from successful boycott efforts: the need for social justice groups and movements to be at the center of any boycott campaign. In South Africa, the ANC adamantly supported sanctions — despite the resulting hardship it caused in black communities — and saw the value of mobilizing economic pressure through divestment campaigns. But they were clear that it was just a tool in a larger strategy aimed at changing the country's political leadership.
That leadership from North Carolina organizers and advocates on the ground will be especially important as concerns about the boycott's mounting economic cost — the very quality that makes a boycott a potentially powerful tool — continues to grow.
As Jillian Johnson, a newly-elected member of the Durham City Council and "queer North Carolinian who is committed to social justice," wrote recently, it will be up to those who oppose HB2 to explain how a boycott can be an important part of the strategy for change:
Boycotts are a highly effective nonviolent tool of political and social resistance, and in this case they are doing exactly what they were designed for: putting pressure on our elected officials to repeal this terrible legislation. Unfortunately for us North Carolinians who don't support this legislation or those in office who created it, we are caught in the middle of this fight and face the potential for real harm based on the actions of our elected leaders. This unfortunate position (among other things) is motivating us to do exactly what boycott proponents want us to do: rail against our elected leaders about the harm they are causing us with this backwards legislation and demand that they make things right by repealing HB2. Their actions are creating the environment of public disapproval and pressure that is needed to get this legislation repealed.
Tags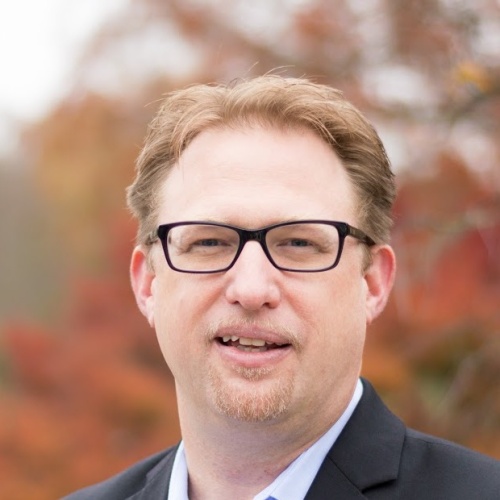 Chris Kromm is executive director of the Institute for Southern Studies and publisher of the Institute's online magazine, Facing South.