A pay-to-play pick for the Democratic Party platform committee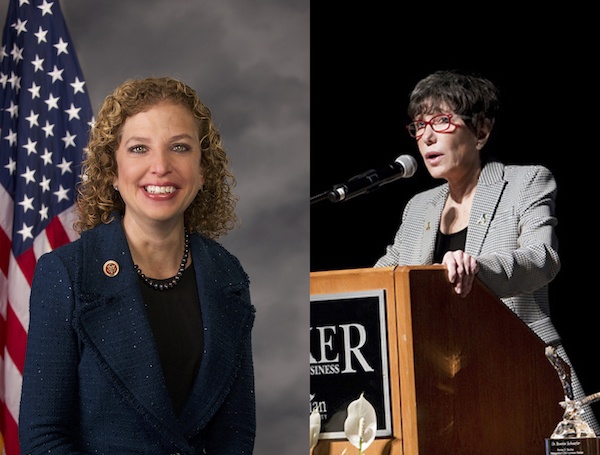 In a rare move, both remaining contenders for the Democratic Party's presidential nomination will pick some of the party's platform drafting committee members, while the Democratic National Committee (DNC) chair, Rep. Debbie Wasserman Schultz of Florida, will choose the rest.
Bernie Sanders' five picks are racial justice intellectual and Obama critic Cornell West, Native American rights activist Deborah Parker, climate activist Bill McKibben, pro-Palestine activist James Zogby, and U.S. Rep. Keith Ellison of Minnesota, the first Muslim elected to Congress — a radical shift from the party stalwarts that typically serve on the committee. But most of Hillary Clinton's six selections and Wasserman Schultz's four picks are party insiders with corporate ties.
A glaring pay-to-play pick came from Wasserman Schultz, who selected former Claire's Stores CEO and North Carolina resort and spa owner Bonnie Schaefer of Florida. Along with her wife, Jamie, Schaefer has donated hundreds of thousands of dollars to Democratic candidates, party organizations and super PACs in recent years.
According to data from the National Institute on Money in State Politics, Schaefer personally gave the maximum annual donation to the DNC from 2013 to 2015, a total of $98,200, and in 2015 she also gave $33,400 to the DNC Service Corp., which funds the Democratic National Convention. Her wife has given the DNC at least $57,400 since 2009. In turn, the DNC has given
more to the Florida Democratic Party
than to any other state's party, making its
highest annual donation
to the state party in 2012, the year after Wasserman Schultz became chair. 
Schaefer and her wife have also joined forces to make large contributions to other Democratic groups including the Democratic Congressional Campaign Committee ($26,200 since 2009) and the Democratic Senatorial Campaign Committee ($25,800 in 2011). They also contributed tens of thousands of dollars to Democrats Win Seats, Wasserman Schultz's leadership PAC, which put most of its revenue into her campaigns. 
In addition, Schaefer and her wife have given directly to Wasserman Schultz's U.S. House campaigns — at least $15,000 since 2010. And both Schaefers have given the maximum $2,700 to Clinton's presidential general election campaign.
Other platform committee choices from Clinton and Wasserman Schultz are also close allies of the Democratic establishment, some with corporate ties.
Clinton's picks include
Wendy Sherman
, a former State Department employee, and
Carol Browner
, a former Environmental Protection Agency administrator and Obama energy and climate adviser; they now work for the Albright Stonebridge Group, a "global strategy" consulting firm chaired by former Secretary of State Madeleine Albright. The firm "touts its ability to win favors and influence with government officials throughout the world on behalf of corporate clients," the Intercept
reports
. Among its clients are Elliot Management, the hedge fund run by leading Republican donor Paul Singer. 
Clinton also selected Paul Booth, executive assistant to the president of the American Federation of State, County and Municipal Employees (AFSCME), which has donated hundreds of thousands of dollars to the DNC since 1998, hundreds of thousands more to the Hillary Victory Fund and to Clinton-affiliated American Bridge 21st Century, and which has already spent over $100,000 on independent expenditures supporting Clinton's current presidential bid. The union endorsed Clinton for president in October 2015 through an executive board vote,
as opposed to a full member vote
. AFSCME has also given tens of thousands to Democrats Win Seats, while Booth has personally donated $1,000 to Clinton's campaign.
Former U.S. Rep. Howard Berman of California, a Wasserman Schultz pick, has donated the maximum $2,700 to Clinton's campaign this primary. He is now a registered lobbyist, currently representing the Motion Picture Association of America.
Tags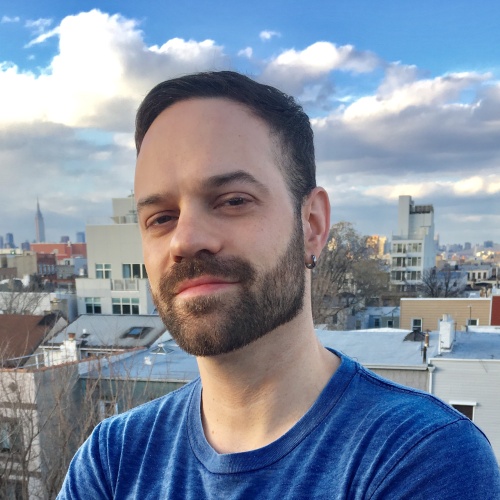 Alex is an investigative journalist based in Brooklyn, New York, and a reporter for the money-in-politics website Sludge. He was on staff at the Institute for Southern Studies from 2014 to 2016. Additional stories of Alex's have appeared in the International Business Times, The Nation and Vice.com.