Meet the Haitian immigrant leading the fight for Disney workers' rights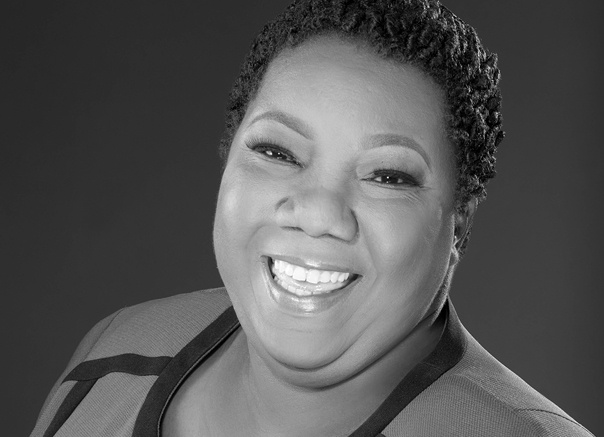 From the outside looking in, Walt Disney World appears to be a magical place. Princesses and princes roam the streets. Every day, fireworks light up the sky at the Disney Castle.

Meanwhile, inside its hotels, Wilna Destin is leading a struggle for economic justice and workers' rights. A Haitian immigrant who moved to Florida in 2011, Destin was recently elected an organizer with the Union of Needletrades, Industrial and Textile Employees and Hotel and Restaurant Employees (UNITE HERE) Local 737.

Destin is committed to creating better conditions for workers from all backgrounds but also creating room for Black women's leadership. Destin is among the Black women featured in "And Still I Rise," a 2015 report from the Washington, D.C.-based Institute for Policy Studies highlighting Black women's leadership in labor unions. The report notes that while Black women lead all women in labor force participation they earn just 64 cents on every dollar earned by white men and are underrepresented in fields that pay family-supporting wages.

That's a reality that Destin knows well. As a hotel housekeeper, Destin wakes at sunrise for her 12-hour shift. Each day, she fixes 17 rooms; that's up to 24 beds and 17 bathrooms needing fresh towels and linens.

"Even though it is hard work, I have to do it so that I can take care of my family," Destin, a mother of two, said in a recent interview.

Her paid job ends at 6 p.m. but her workday does not. Without a car, Destin and other housekeepers take a bus to and from Disney hotels, usually getting home at 9 p.m. And there is only one bus, so if they miss it they miss a day of work. As the primary caretaker in her family, Destin cannot afford to miss work. If she does, she will be left with unpaid rent, utilities and other bills.

After years of working at Disney, she was only making $8.70 per hour. But then Destin decided to fight for higher wages. After participating in countless meetings, talking with housekeepers and writing letters, Destin is now being paid $10 per hour, with better benefits. That's not a living wage in pricey Orlando, but it is a start.

For many workers like Destin, union membership is often a key to a better standard of living. Destin said she first joined the union because she saw that a lot of the workers were being mistreated. They were scared to talk to each other because the supervisors would yell at them, and they were scared to lose their jobs. She wanted to help the other women by pushing them to work together in order to change the conditions collectively.

"When I first started working at Disney, I noticed that there was something wrong," Destin said. "There were too many divisions. Everyone was working hard, but not enough benefits and low wages."

Racial tensions and language barriers were challenges among workers and with management. Destin used her language skills to build relationships among the diverse group of workers.

"Sometimes the Spanish-speaking workers talked behind my back and the other Haitian workers' backs," Destin recalled. "Once they found out that I spoke Spanish, they all wanted to be my friend."

But it was also about establishing another common language — workers' rights — so the union could be a stronger force for better conditions and pay.

Today Black women remain underrepresented in union leadership, even in those unions where they outnumber women of other races or make up the majority of the rank and file. According to the federal Bureau of Labor Statistics, 12 percent of Black women (and Asian women) are union members compared to 10 percent of white women and 9 percent of Latinas. In the resort where Destin works, almost half the workers are Black women. But the union's elected positions have typically gone to white men.

Destin ran for her local's union organizer seat because she wanted to see someone who looked like her in a leadership position. She is now leading a union that holds 9,000 members.

"I joined the union so that Black women who are working at Disney Resort can stand up and organize for better pay, better work conditions, better contracts," said Destin, "so that they can live better and be stronger for their families."
Tags