The charity behind politically charged ads touting N.C.'s anti-LGBT law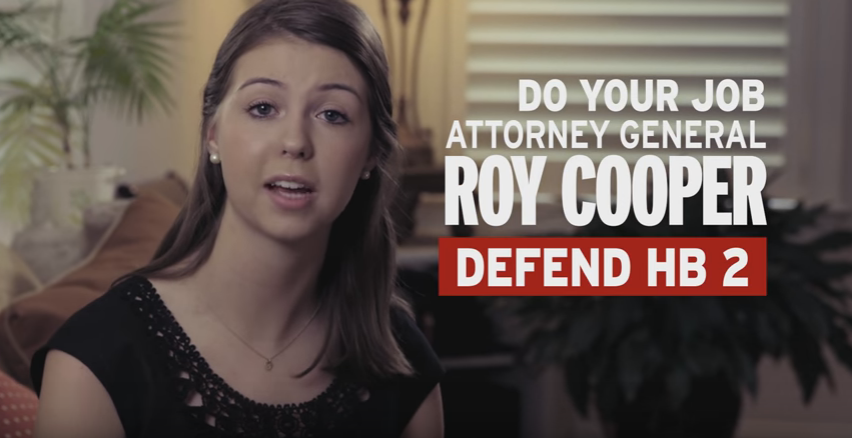 Ads airing on TV and social media in North Carolina target Attorney General Roy Cooper — a Democrat challenging incumbent Republican Pat McCrory for governor — over his position on the state's anti-LGBT House Bill 2.
The ads urge Cooper to defend the law, which he has called a "national embarrassment" and "unconstitutional" and said his office would not defend in court.
They're sponsored by a group called the Institute for Faith and Family (IFF), a 501c3 charitable nonprofit incorporated by Executive Director Tami Fitzgerald in August 2013. Fitzgerald is also the executive director of and lobbyist for the North Carolina Values Coalition, a 501c4 "social welfare" nonprofit that shares an address with IFF and lobbied for HB2.
As a 501c3, IFF's articles of incorporation* stipulate that "no substantial part of the activities of the corporation shall be carrying on of propaganda or otherwise attempting to influence legislation, and the corporation shall not participate in or intervene in (including the publishing or distribution of statements) any political campaign on behalf of or in opposition to any candidate for public office."
So is IFF intervening in a campaign?
On the one hand, the ads mention Cooper by name, discuss specific legislation, and are even identified on the TV contract as communicating "a message relating to any political matter of national importance."
However, the ads don't explicitly mention the campaign, nor do they urge voters to vote for or against a candidate. While the law is clear that nonprofits must avoid "express advocacy" language for or against a candidate, beyond that bright line lies a "murky land of what is permissible and what is not," according to elections watchdog Bob Hall of Democracy North Carolina.
If the ads ran closer to the November election they would likely be considered "electioneering communications," which also do not explicitly tell voters whom they should vote for but clearly support or oppose a candidate. Electioneering communications generally have to be reported to election boards. But because the Cooper ads are running more than 60 days before the start of absentee voting, they do not need to be reported, though they could still be considered political activity by the Internal Revenue Service.
IFF is not the first charitable organization to run such issue ads in North Carolina. In 2014, a number of environmental nonprofits including the National Resources Defense Council and a coalition called the N.C. Environmental Partnership spent hundreds of thousands of dollars on ads attacking state legislators who were up for reelection. Only some of those ad buys were reported as electioneering to the N.C. State Board of Elections. Those same groups are spending again in this year in the governor's race.
To date, only one TV station has reported a contract with IFF for the Cooper ads: Winston-Salem's NBC affiliate WXII. The ads ran from June 24 through July 3 at a cost of almost $25,000. IFF will also use paid advertising to circulate the ads online "across the entire state," according to the pro-HB2 Keep NC Safe coalition, to which IFF and the N.C. Values Coalition belong. IFF also plans to air the ads in more TV markets throughout the state, The News & Observer reports.
* IFF launched in 2013 as The Values Coalition, changing its name two years later.
Tags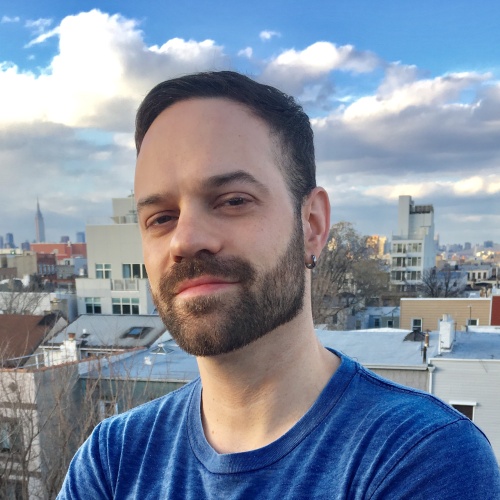 Alex is an investigative journalist based in Brooklyn, New York, and a reporter for the money-in-politics website Sludge. He was on staff at the Institute for Southern Studies from 2014 to 2016. Additional stories of Alex's have appeared in the International Business Times, The Nation and Vice.com.