Questions linger after suicide ruling in suspected lynching of N.C. teen Lennon Lacy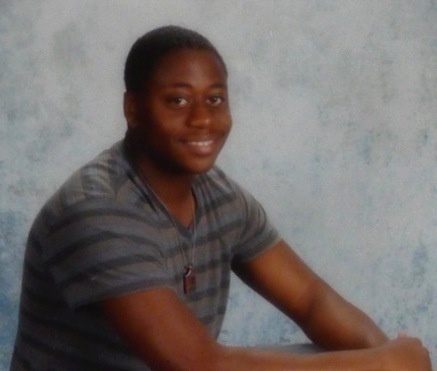 When the lifeless body of 17-year-old Lennon Lacy was found hanging from a swing set in the small eastern North Carolina town of Bladenboro back in August 2014, local and state authorities working together quickly ruled the death a suicide.
But many people feared the African-American youth's death was actually a lynching. Too many facts about the case did not add up, as documented in a report by an independent medical pathologist retained by the N.C. NAACP to review the state medical examiner's findings.
For example, Lacy did not show signs of being suicidal and was excited about playing his first varsity football game the day his body was found, even laying out his football uniform before leaving his family's home for the last time. The belts used to fashion the noose did not belong to him. The mechanics of the hanging were puzzling. And Lacy was found wearing shoes a size and a half too small that were not his own.
The N.C. NAACP held a press conference, a march, and a community meeting to draw attention to the case. The group also wrote a letter to the U.S. attorney's office calling for a federal investigation, raising concerns about "possible race-based animus" toward Lacy, who was dating a white woman.
In December 2014, the U.S. Justice Department's Civil Rights Division, the U.S. Attorney's Office for the Eastern District of North Carolina, and the FBI announced began investigating the case. The U.S. Attorney's Office announced the findings of that investigation last month, saying they would not pursue federal criminal civil rights charges.
"After a careful and thorough review by a team of experienced federal prosecutors and FBI agents, the Justice Department found no evidence to suggest that Lacy's death was a homicide," it said in a press release. "Accordingly, the investigation into this incident has been closed."
Justice Department officials met with Lacy's mother, Claudia Lacy, and attorneys for the N.C. NAACP to discuss their findings. The N.C. NAACP later released a statement saying that the officials shared dozens of photographs of the death scene showing physical evidence consistent with the suicide ruling and concluding that they had tried to conduct a thorough investigation.
However, the group also noted that the officials "were unable to answer all the family's lingering questions about some evidence."
"Ms. Lacy and the NC NAACP will take some time to process this news, before announcing their next steps in this case," the group's statement concluded. "There is no statute of limitations on a murder case."
'The smell of Emmett Till all around'
The findings of the federal investigation were met with skepticism among many of those who followed the Lacy case.
Neighbors of the Lacy family refused to speak on camera but told a local TV news station that they believed justice was not served. People also expressed disbelief and anger on social media, with some drawing parallels to the case of Otis Byrd, a 54-year-old man whose body was found hanging from a tree in rural Claiborne County, Mississippi, in March 2015. Byrd's death was also ruled a suicide, though his family was skeptical.
Adding to the concern over such unusual deaths was this week's discovery of the body of a young African-American man hanging from a tree in Atlanta's Piedmont Park. The Atlanta police quickly ruled the death a suicide, sparking outrage on social media. The case has since been referred to the FBI.
"This disturbing death demands our full attention," Mayor Kasim Reed said.
Such suspicious suicides caught the attention of filmmaker Keith Beauchamp, who documented several of them in a 2012 Investigation Discovery show titled "The Injustice Files: At the End of a Rope." The episode examined four hanging deaths of black men that were deemed suicides but that some think were actually murders. (The entire episode is not available online, but clips from the show are available here.)
One of those cases, involving 61-year-old chef Izell Parrott whose body was found hanging 30 feet up in a tree in the woods, happened in upstate New York in 2006. But the other three occurred below the Mason-Dixon Line.
The first of those took place in 1986, when the body of 19-year-old Keith Warren was found hanging from a tree near his home in Silver Spring, Maryland. Warren's death was ruled a suicide without an autopsy, which is supposed to be conducted in suicide cases. In addition, first responders noted an elaborate rope configuration that was unusual for a suicide, and crime scene photographs showed him wearing clothing and shoes that were not his own.
Then there's the 2003 case of 23-year-old Nick Naylor of rural Kemper County, Mississippi, who left home to walk his dogs and did not return. His body was later found hanging from a dog leash in a tree on the property of a hunting club.
Of the cases documented by Beauchamp, the one that most closely resembles Lacy's is the June 2000 death of Raynard Johnson in the rural community of Kokomo in Marion County, Mississippi, an incident that also drew the attention of civil rights activists. Johnson's body was found hanging from a tree near his home, and his death was immediately ruled a suicide.
Like Lacy, Johnson was a 17-year-old high school football player who had experienced harassment for dating white women, he was hung by a belt that was not his own, and there were questions about the mechanics of the hanging. The FBI also investigated the Johnson case but did not find evidence to suggest his death was anything other than suicide.
There have been other suspicious hanging deaths of black men ruled suicides before and since Beauchamp's documentary: James Daniels of Jackson, Mississippi, in 2002. Feraris "Ray" Golden in Belle Glade,  Florida, in 2003. Roy Veal of Wilkinson County, Mississippi, and Damien Johnson of Temple Terrace, Florida, in 2004. Thomas Shantez Austin in Raleigh, North Carolina, in 2013.
Following Raynard Johnson's death, civil rights leader Jesse Jackson said the case "had the smell of Emmett Till all around it," referring to the 1955 lynching of a 15-year-old Chicago teen in rural Mississippi that was a pivotal moment for the civil rights movement.
It's a stench that still haunts the South and the nation today.
Tags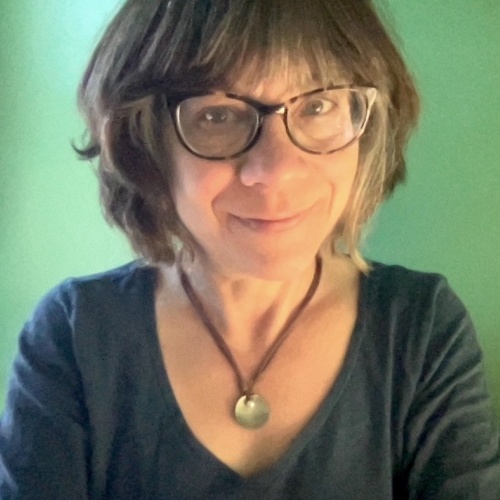 Sue is the editorial director of Facing South and the Institute for Southern Studies.