The Justice Department is divesting from dangerous private prisons, but immigrant detainees remain at risk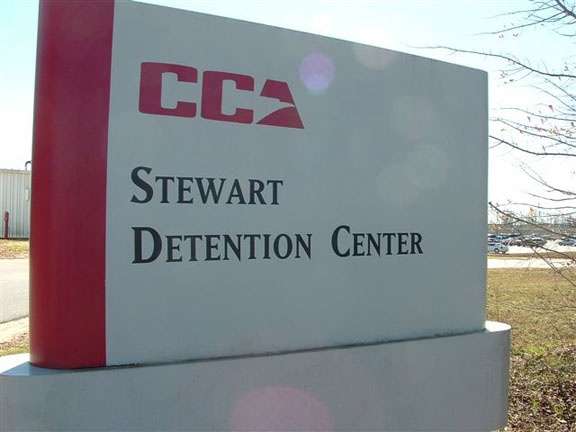 For nearly seven months, 19-year-old Wildin Acosta of Durham, North Carolina, was held at the Stewart Detention Center in Georgia, a private prison run by the nation's largest prison company, Corrections Corporation of America (CCA). His "crime"? Fleeing violence in his homeland of Honduras and entering the U.S. as an undocumented immigrant. While at Stewart, Acosta faced the constant threat of deportation, endured a 10-day stint in solitary confinement, and missed his high school graduation.
For months, supporters of Acosta and the other members of the NC6 —  teenagers who had fled violence in Central America for North Carolina only to be arrested and detained at Stewart — demanded their release and said immigration detention centers were unsafe, particularly for youth seeking asylum.
Wildin was released last week after supporters raised his $10,000 bond. But the celebration over his release has been tempered by revelations about the dangerous conditions faced by inmates in private prisons.
Earlier this month, the Department of Justice Inspector General released a report documenting how private prisons are less safe and secure than publicly run facilities.
The report reviewed 14 private-contract prisons and 14 other Bureau of Prisons facilities. It found that inmates at the privately operated facilities were nine times more likely to be placed on lockdown than inmates at other federal prisons and were frequently subjected to arbitrary solitary confinement. It also found that private prisons were more violent than public prisons and had more problems including discovery of contraband like cellphones and reports of assaults.
CCA blamed the conditions at its prisons on the detainees. "We believe that demographic variables, particularly as they relate to housing a homogenous foreign national population will have a significant rate of inmate misconduct," the company said in response to the report.
The Inspector General found that two of the three contract prisons it visited were sending new detainees to live in Special Housing Units — that is, solitary confinement — upon arrival. Though solitary confinement is typically used as a punishment for certain infractions, private prisons are using it to house new arrivals because there is not enough room in the general population.
Acosta's stint in solitary came on the eve of what would have been his high school graduation. Many of his advocates including U.S. Rep. G. K. Butterfield of North Carolina and Attorney Julie Mao of the National Immigration Project of the National Lawyers Guild have said they believe he was put there in retaliation for being an outspoken and high-profile detainee.
Just days after the Inspector General released its damning report, the Department of Justice announced it would phase out the use of private prisons — but the Department of Homeland Security, which oversees immigrant detention centers through its Immigration and Customs Enforcement division, has made no such pledge.
"Unfortunately, this announcement will not affect the vast system of immigrant detention centers operated by private prison companies for Immigration and Customs Enforcement, including two large family detention camps in Karnes City and Dilley, Texas," according to a statement from Grassroots Leadership, a Texas-based group working to end the use of private prisons.
Meanwhile, this week also brought new revelations about CCA's facility in Dilley — the South Texas Family Detention Center.
The Washington Post reports that during the Central American immigration surge of 2014 the Obama administration skipped the standard bidding process and cut a special deal with CCA, giving it a four-year, $1 billion contract to build the center and pays it a fixed rate, regardless of how many detainees it holds. The deal not only boosted CCA's profits but led to the mass detention of women and children, who previously had not been detained as frequently.
"For the most part, what I see is a very expensive incarceration scheme," U.S. Rep. Zoe Lofgren of California, the top Democrat on the House's Immigration and Border Security Subcommittee, told the Washington Post. "It's costly to the taxpayers and achieves almost nothing, other than trauma to already traumatized individuals."
That trauma was acknowledged by a group of teachers who supported Acosta during his stay in Stewart in a statement they released upon learning of his release.
"While we celebrate Wildin's anticipated homecoming," they wrote, "we, as Durham teachers, call for the immediate release of the remaining detained students, alongside a moratorium on deportations and the dismantling of ICE, as our students will continue to be detrimentally affected until this occurs."
Tags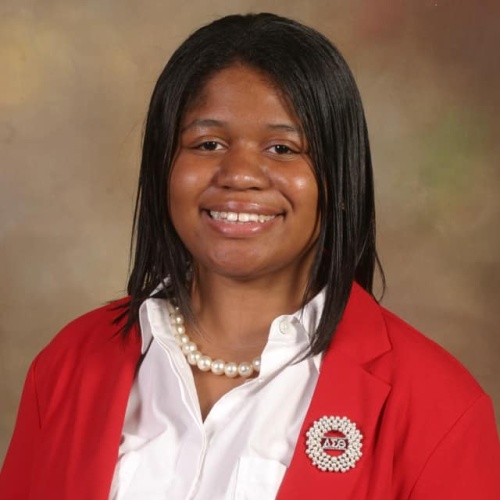 Rebekah is a research associate at the Institute for Southern Studies and writer for Facing South.