Tallying up the mounting economic toll of North Carolina's HB2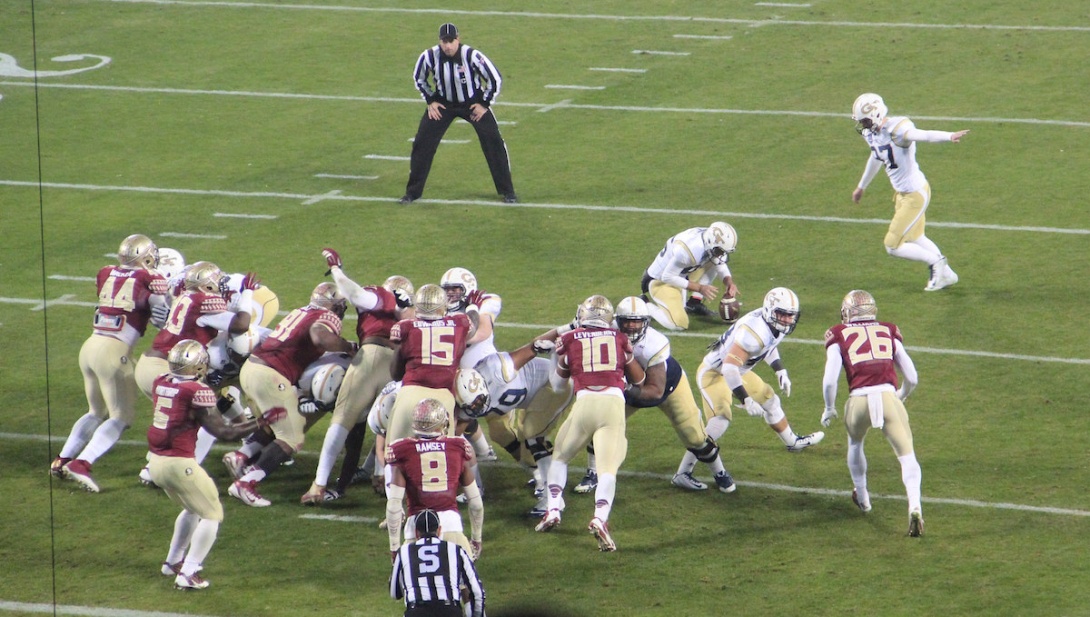 Since becoming law in late March, North Carolina's House Bill 2 has sparked national controversy and an ongoing boycott of the state over its discriminatory provisions. HB2 requires transgender people to use public bathrooms that match the gender on their birth certificate and bars local governments from adopting LGBT protections and minimum wage laws. 
This week, major college sports leagues became the latest organizations to cancel events in the state because of the law. The NCAA pulled seven upcoming championship games while the Atlantic Coast Conference announced that 10 planned championship events will no longer take place in North Carolina, which is home to four ACC schools.  
"It has never been more clear than it is right now — HB2 is hurting our state every minute that it remains law," said Chris Sgro, executive director of LGBT rights group Equality North Carolina and a Democratic state representative from Guilford County. "It's hurting our people, our reputation, and our economy."
HB2's economic cost to the state is snowballing. News organizations, advocacy groups, and business associations have come up with widely varying estimates of the law's economic damage. A Facing South survey of these estimates puts the law's actual costs so far at well over $200 million.
Those costs include:
Fleeing businesses. In April, PayPal canceled its planned global operations center in Charlotte, a $3.6 million investment that would have created 400 jobs with an annual payroll of $20.4 million. That same month, Deutsche Bank froze its plans to create 250 new jobs in Cary, which would have meant an investment of $9 million this year and $21.4 million in annual salaries. The bank later expanded in Jacksonville, Florida. 
Exodus of high-profile sports events. The NBA was the first to cancel a major sports event in North Carolina, announcing in July it was pulling the 2017 All-Star Game from Charlotte, which would have had an estimated $100 million in regional economic impact. Then on Sept. 12, the NCAA announced its seven cancelations for the current academic year, including the popular Division I Women's Soccer Championship and the first- and second-round games of the men's NCAA basketball tournament. Two days later, the ACC announced its 10 cancelations, including the football final in Charlotte, which last year generated $32.4 million in revenue, and the first and second rounds of the men's basketball conference tournament in Greensboro, which could lose $14.6 million. The town of Cary stands to lose $2 million from the loss of the ACC women's soccer championship, the men's and women's tennis championships and other games, while Durham's loss of the ACC baseball championship will cost it $5.2 million.
Conventions canceled. Numerous conventions have canceled North Carolina events since HB2 became law. As of early July, 13 conventions and 16 trade associations and businesses had canceled plans in Raleigh alone, costing the city $7.6 million. At least 13 conventions have pulled out of Charlotte, with an estimated $8.9 million in lost hotel business. At least nine groups have canceled events in Asheville, amounting to nearly $2 million in losses, while the Orange County Visitors Bureau predicted HB2-related losses of $1.2 million.
Major performances canceled. Musicians and bands including Boston, Bruce Springsteen, Pearl Jam and Ringo Starr canceled performances in the state over the law, as did Cirque du Soleil. Springsteen's cancelation, for example, cost the Greensboro Coliseum $100,000.
Film companies exit. Film and TV companies A&E and Lionsgate are refusing to consider any film productions in North Carolina as long as HB2 is law. Lionsgate has already moved production of its new show "Crushed" from Charlotte to Canada, taking 100 jobs with it. Director Rob Reiner announced he wouldn't film productions in North Carolina until HB2 is repealed, while Fox and Turner Broadcasting said they would reconsider future filming plans in the state.
States ban travel to North Carolina. Five states — Connecticut, Minnesota, New York, Vermont and Washington — and many cities now ban public travel to North Carolina because of HB2. The total lost revenue from those bans is unknown.
Court costs. In June, the state legislature took $500,000 from the state disaster relief fund and gave it to Gov. Pat McCrory's (R) office to cover HB2's legal defense. By late July, the state had already spent $176,000 defending HB2 in court. And aside from court costs, McCrory spent at least $7,500 in April and May on travel to defend HB2 on national television.
These estimated losses alone add up to nearly $230 million, meaning the actual economic toll is even higher.
Then there are the potential losses that still could come. For example, conventions planned for Raleigh by groups critical of HB2, if withdrawn, would mean nearly $33 million in economic losses.
But the biggest potential blow by far would be the loss of federal funding. According to The Williams Institute, a think tank at the UCLA Law School, HB2 puts at risk up to $4.8 billion in annual funding for North Carolina. That's because, as the U.S. Department of Justice has notified the state, HB2 violates nondiscrimination requirements of seven federal laws including Title IX of the Education Amendment, Title VII of the Civil Rights Act and the Violence Against Women Act. Federal funds for schools, health care programs, housing assistance and other important areas are at risk.
Some of these losses could be reversed and future losses avoided if McCrory and the legislature took action to repeal the law. But the governor and legislative leaders don't appear willing to consider that: McCrory is standing by his claim that HB2 is "common sense" and "protects" girls in locker rooms, while House Speaker Tim Moore (R) continues to claim the law does not discriminate against anyone. 
However, in the wake of the NCAA and ACC cancelations, there is growing division in the GOP ranks, with some Republican state lawmakers now calling for a reconsideration of HB2.
The first was state Sen. Tamara Barringer of Wake County, who voted for the law. On Sept. 13, the day after the NCAA pulled its North Carolina championship games, Barringer called for a "substantial and immediate repeal" of HB2. In November she faces Democratic challenger Susan Evans, who has criticized Barringer for supporting HB2.
The next day, state Sen. Rick Gunn of Burlington called for changes to the law or a possible repeal. Gunn's Democratic opponent, John Thorpe, wants to repeal HB2. That same day, state Sen. Jeff Tarte of Cornelius also said he'd like to get both sides together to discuss changes. 
Then on Sept. 15, state Rep. Gary Pendleton of Wake County said he also supports revising the law. Pendleton is running against Democrat Cynthia Ball, who has been endorsed by two LGBT rights organizations and who has called on him to support a special legislative session to repeal HB2.
"I did not realize the consequences of this bill, that it would have worldwide consequences, and they just keep piling up," Barringer told WRAL. "So, at this point, I'm willing to stand up and say, 'Let's put the brakes on it. Let's get together and find a common solution that we [all] can live with and move forward.'"
Tags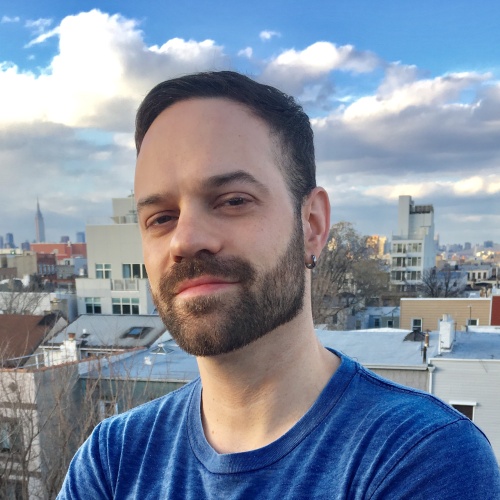 Alex is an investigative journalist based in Brooklyn, New York, and a reporter for the money-in-politics website Sludge. He was on staff at the Institute for Southern Studies from 2014 to 2016. Additional stories of Alex's have appeared in the International Business Times, The Nation and Vice.com.