10 North Carolina races where Asian Americans could sway the outcome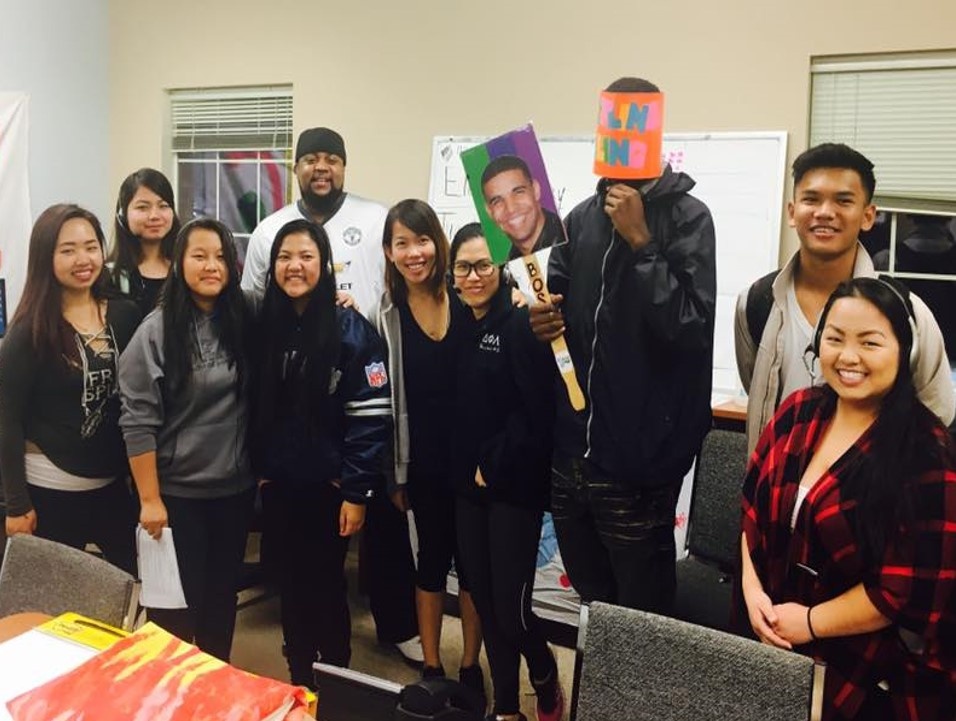 In the political battleground state of North Carolina, Asian Americans have emerged as the fastest-growing racial demographic and a growing part of the state's electorate. 
Over 100,000 Asian Americans are now eligible to vote in North Carolina, with the number of registered Asian Americans growing 130 percent between 2006 and 2014, according to a recent report called "A Growing Voice: Asian American Voters in North Carolina" released by the Institute for Southern Studies and several partner organizations.
While North Carolina's Asian American electorate is not as large as that of some of its neighbors like Virginia and Georgia, the state's perennial political battleground status makes this demographic a potentially decisive vote in tight statewide races and in key state legislative contests. 
In 2012, for example, Republican presidential candidate Mitt Romney won North Carolina by just 92,000 votes. Four years prior, Democratic candidate Barack Obama carried the state by only 14,000 votes. And in the state's 2014 U.S. Senate race, Republican Thom Tillis defeated incumbent Democrat Kay Hagan by a razor-thin 1.5-point margin — just 46,000 votes.
In North Carolina's toss-up races in 2016, Asian American voters could provide the margin of victory in races for president, governor and U.S. Senate as well as other important statewide contests like those for attorney general and Supreme Court. 
Influencing state legislative races
Beyond statewide races, Asian American voters are a key voting bloc in several of North Carolina's most competitive legislative districts in urban counties like Wake and Mecklenburg, which have the highest Asian American populations in the state. 
In House District 41 in western Wake County, for example, Rep. Gale Adcock (D) won her race in 2014 by just 777 votes in a district with over 6,000 eligible Asian American voters. This year, the district is one of the most competitive state House districts in North Carolina. 
Asian Americans were also a significant voter demographic in 2014 in Mecklenburg County's House District 92 and Cumberland County's House District 44. That same year, the voting-eligible Asian American population was greater than the total votes that provided the margin of victory in a total of five state House races.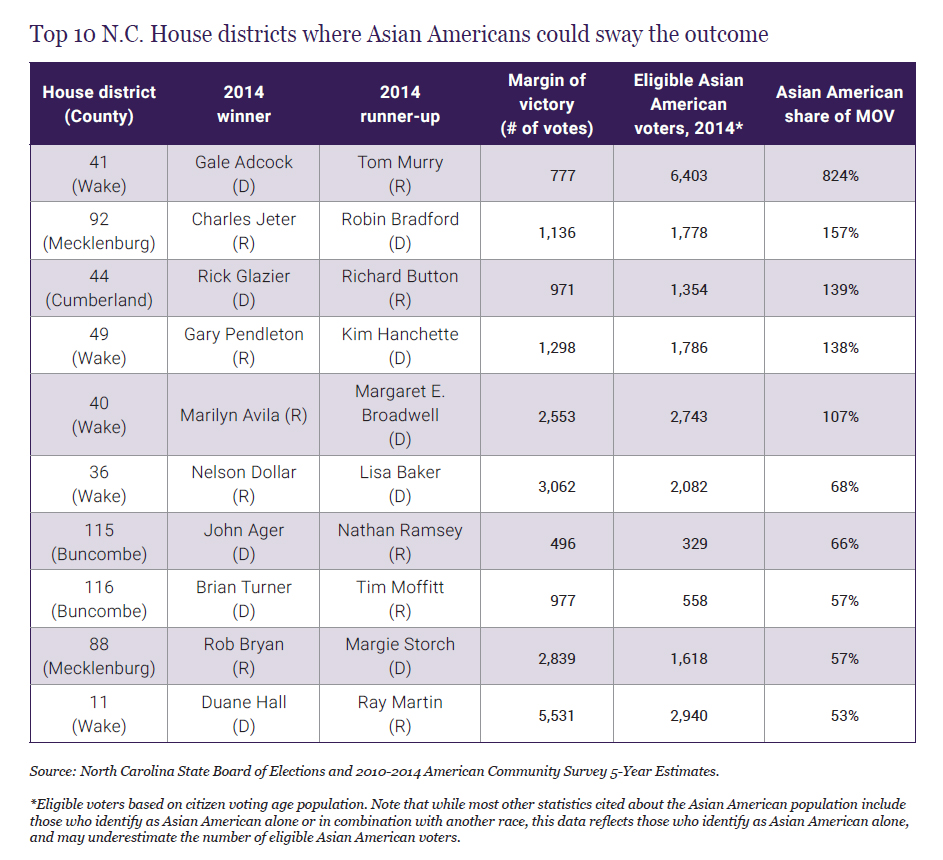 Hmong voters in the Foothills
While Asian American voters could impact state legislative races in North Carolina's urban centers, they're a significant presence in other parts of the state as well. 
The Foothills of North Carolina between the Appalachian mountains and the Piedmont region are home to one of the nation's largest communities of Hmong people, an ethnic minority group from Southeast Asia who have been resettled in the U.S. since the Vietnam War. In 2010, over half of the 10,800 Hmong residents in the state lived in two counties in this region, Burke and Catawba, with other Hmong communities based in surrounding counties.
Although many in the Hmong community are eligible to vote, Leng Vang isn't sure how many will turn out to the polls in 2016. 
Vang is a newly registered Hmong voter who is originally from Laos and became a U.S. citizen in 2006. Vang and his family moved to Statesville in North Carolina's Iredell County in 1998, one of the first Hmong families in the area. Leng served in the U.S. military, got a degree, and eventually came back to support his family's Statesville-based flower business.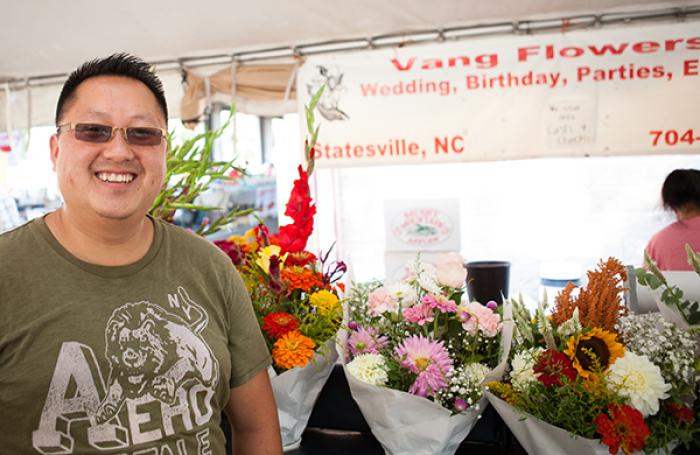 Vang observed that young people in his Hmong community didn't seem particularly motivated to vote and were more aware of presidential candidates than state or local races. Meanwhile, Vang said the older generation struggled to get engaged. Not only was there a language barrier, but many seemed confused about the voting process and where to turn to get information. 
Vang noted that the Hmong community is active in its own elections for a local Hmong council. He hopes that engagement will broaden to local, state and federal elections this year.
This story was adapted from "A Growing Voice: Asian American Voters in North Carolina," a collaborative report released by the Institute for Southern Studies, North Carolina Asian Americans Together, the Southeast Asian Coalition, and Asian Americans Advancing Justice - Los Angeles. Learn more about the report at www.ncasian.org. 
 
Tags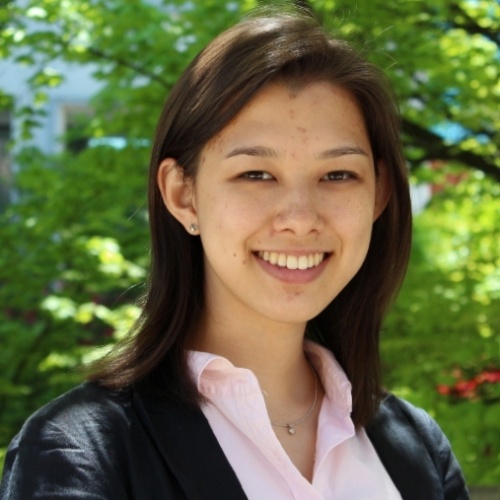 Allie is a research fellow at the Institute for Southern Studies and is currently studying at the Yale School of Management. Her research focuses on demographic change, immigration, voting and civic engagement.