Asian Americans a key swing vote in the battleground state of North Carolina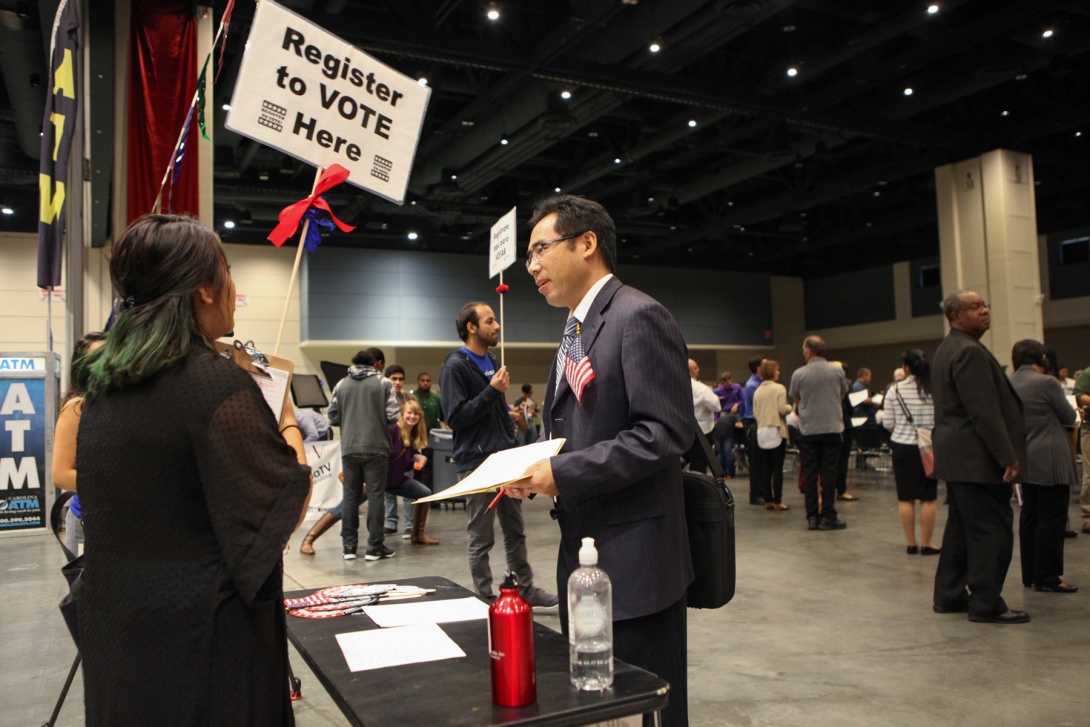 As the election season enters its final weeks, there's a key demographic in the battleground state of North Carolina that could hold the key to victory: Asian Americans.
Asian Americans are the fastest-growing racial demographic in the country and in North Carolina. As a voting bloc that is largely independent, they are a key swing vote that could decide tight races in North Carolina in 2016, including contests for president, U.S. Senate and governor.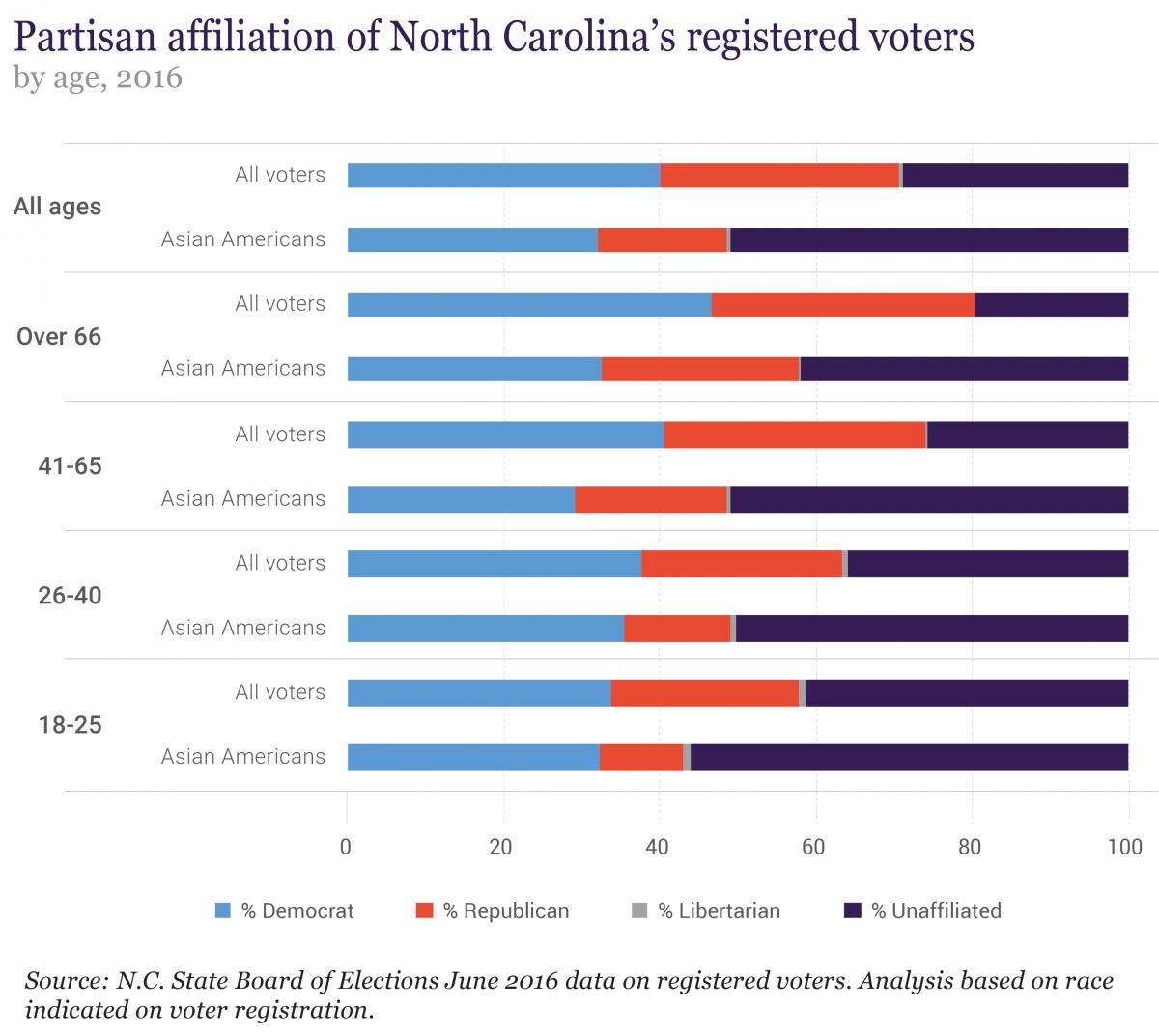 Those are among the highlights of a new report, "A Growing Voice: Asian American Voters in North Carolina," released by the Institute for Southern Studies, North Carolina Asian Americans Together, the Southeast Asian Coalition and Asian Americans Advancing Justice – Los Angeles, with contributions from Democracy North Carolina. 
The report finds the number of registered Asian American voters in North Carolina has grown 130 percent between 2006 and 2014, and that this voting bloc could provide the margin of victory in competitive statewide races and in some legislative districts. For example, in North Carolina's state House District 41 in western Wake County, there were 6,400 eligible Asian American voters in a district that Gale Adcock (D) won in 2014 by just 777 votes.
The report looks at several unique characteristics of Asian American voters in North Carolina:
In a state where major elections have been decided by just tens of thousands of votes, eligible Asian American voters now number 103,000.
 
Asian American registered voters have largely opted out of the partisan divide, with 51 percent of them unaffiliated with any political party.
 
Asian American voters are concentrated in the state's major metro areas, where they could play a key role in close races.
 
The Asian American voting bloc is extremely diverse, with over 20 nationalities and ethnicities and over 40 languages represented.
 
A range of issues concern Asian American voters from jobs, education and health care to immigration, racism and police accountability.
 
HB 589, North Carolina's restrictive 2013 voting law, could have disproportionately affected Asian American voters around measures like same-day voter registration and voter ID if a court hadn't blocked enforcement of the law for the 2016 general election.
The report also draws attention to the state's significant Southeast Asian refugee communities.
North Carolina is home to one of the country's largest populations of Montagnards, an ethnic minority group from the mountains of Vietnam, and Hmong, another ethnic minority from Southeast Asia. The report features two voters from these groups who discuss what voting means to them.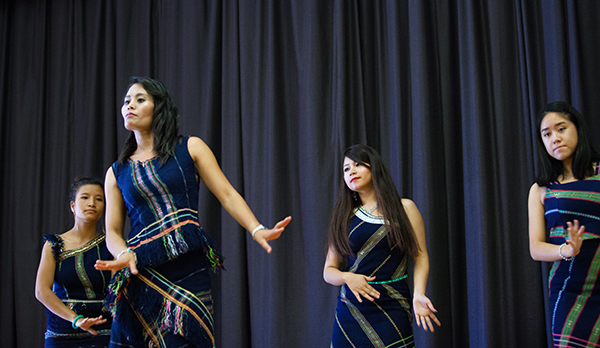 "To me, voting is very important because I have a right to choose someone who represents my state and my country," said Suin Cil, a member of the K'ho tribe of the Montagnards.
Cil and her family came to Charlotte, North Carolina, from Vietnam in 2003. Cil became a citizen in 2009 and has been helping others in the Montagnard community navigate the citizenship and voting processes in North Carolina.
As the clout of Asian American voters has grown, a handful of civic groups has emerged that focus on reaching out to Asian American communities in the state. They include two groups involved in developing the report.
The Charlotte-based Southeast Asian Coalition and Triangle-based North Carolina Asian Americans Together are organizing statewide phone banking and get-out-the-vote efforts. North Carolina's early voting period begins on Oct. 20.
To read the full report, visit www.ncasian.org.
Tags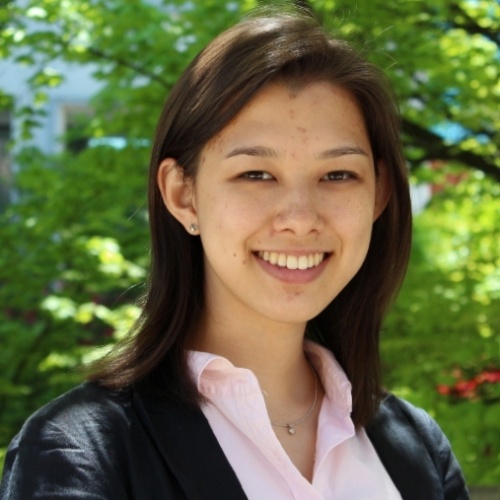 Allie is a research fellow at the Institute for Southern Studies and is currently studying at the Yale School of Management. Her research focuses on demographic change, immigration, voting and civic engagement.