A guide to the outside political groups spending on North Carolina elections
As Election Day nears, numerous outside political spending groups unaffiliated with campaigns are ramping up their involvement in North Carolina's state-level races. Some of the groups have already filed spending reports with the state elections board, and more spending has been disclosed to the Federal Communications Commission.
A Facing South investigation finds that more than 10 state and national outside groups have already spent or committed over $6 million to state races in North Carolina, and still more outside groups are likely to join the spending spree as the majority of political ad spending typically comes during the final weeks before an election. 
Details about much of the political spending that's already happened aren't yet available for the public because campaign finance laws allow some registered groups to delay disclosing their expenditures until next year, when the final quarterly report is due. In addition, groups are allowed to submit paper reports, which the elections board has to scan and upload to its website, a process that can take a week or more.
 
Here's a guide to the outside groups hoping to influence North Carolina's political future:
Groups that have already filed elections spending reports
* A Better N.C. This new nonprofit is led by Michael Weisel, an attorney specializing in government relations and campaign finance law who works with numerous liberal political nonprofits. The group has already reported spending over $460,000 on electioneering ads against Republican incumbent Gov. Pat McCrory.
* Americans for Prosperity. The national "social welfare" nonprofit funded by conservative billionaire industrialists Charles and David Koch and their allies has logged over $150,000 spent on mailers against Democratic gubernatorial candidate Roy Cooper and, according to WRAL, spent more on online advertising. The group spent close to $500,000 on North Carolina elections in 2012.
* Conservation Votes PAC. This new independent expenditure committee connected to the N.C. League of Conservation Voters has reported spending $386,000 on "field canvass operations" supporting Cooper. The group has received at least $1.6 million from the national League of Conservation Voters and another $100,000 from the group's North Carolina-based affiliate, suggesting it has plans for more spending this year.
* N.C. Families First. This liberal group led by Weisel has reported spending close to $130,000 on TV ads critical of nine state legislative candidates. It spent nearly $2.3 million on the 2014 state elections.
* Planned Parenthood Action PAC N.C. The newly formed group linked to the regional Planned Parenthood branch has reported almost $135,000 in paid canvassing, part of which includes support for Cooper, according to WRAL. It received a $300,000 contribution from N.C. Families First.
* The Republican Governors Association. This Washington, D.C.-based group has disclosed the highest spending total so far in North Carolina races: nearly $1 million on TV ads against Cooper. 
Groups that bought TV ads still not disclosed on the elections board website
* Carolinians for Freedom. Formed in June by the national Republican Attorneys General Association, the group has booked $3.8 million in TV ads against Democratic attorney general candidate Josh Stein, according to The News & Observer. It also hosts a website critical of Stein, who's running against Republican Buck Newton. No expenditure reports for the group have appeared at the state elections board's website.
* N.C. Chamber IE. This arm of the N.C. Chamber of Commerce has booked ads supporting Republican state Sens. Michael Lee and Trudy Wade. It has spent over $1 million in state elections since 2012, including over $85,000 in this year's primary, and has received donations during this cycle from companies including Koch Industries and Blue Cross Blue Shield. The Chamber itself spent almost $715,000 in the primary benefiting Republican state Supreme Court candidate Bob Edmunds and numerous state House and Senate candidates. 
* N.C. Citizens for Patient Safety. The group, which spent $110,000 on two Republican primary elections for state legislative seats, has booked TV ads in the run-up to the general election.
* N.C. Citizens for Protecting Our Schools. This liberal "social welfare" nonprofit advocating for public schools has reserved TV ad spots across the state. In 2014 it was funded primarily by the National Education Association teachers' union and a super PAC from the left-leaning America Votes group. It spent close to $2.6 million on direct ad spending and donations to other political spending groups during the 2012 and 2014 elections.
* Protect North Carolina's Future. This Raleigh-based group has reported to the Internal Revenue Service that it plans to raise money for independent expenditures in the governor's race. It's reserved ad spots with TV stations in the state, but the content is still unknown. 
* Truth and Prosperity. Formed last October to support incumbent Republican Lt. Gov. Dan Forest, the group has reserved ad spots on North Carolina TV stations. It's received $250,000 from the Republican State Leadership Committee, which donated nearly $3 million to North Carolina groups during the 2012 and 2014 election cycles. It's also received $50,000 from North Carolina-based tobacco giant Reynolds American.
Groups that haven't filed reports but are likely to spend
* Carolina Partnership for Reform. As Facing South recently detailed, this group is run by the team that funded a widely-criticized attack ad against a Democratic state Supreme Court candidate in the 2014 elections. It has already run ads this year applauding Republican state legislators on teacher pay, but because of their timing these did not count as elections spending. 
* Fair Judges. This group was just formed last month "to support the election of fair judges." Its treasurer is Amy B. Ellis, who has a history of working with conservative political spending groups. Given that there's a pivotal race to determine the ideological balance of the state Supreme Court as well as several appeals court contests, this group is likely to spend on the upcoming elections.
* Grass Roots N.C. Political Victory Fund. The independent expenditure arm of the gun rights nonprofit Grass Roots N.C. spent money on postcards supporting mostly Republican state legislative candidates in this year's primary, and its director recently told Facing South that it will spend in the general election as well. The group recently made national news for raffling off an AR-15 rifle, ammunition and a photo of Hillary Clinton.
* N.C. Values Coalition PAC. This is the newly formed independent expenditure arm of the N.C. Values Coalition, a nonprofit that opposes same-sex marriage and supports North Carolina's  House Bill 2, the anti-LGBT "bathroom bill." It has not yet logged any expenditures.
* Real Jobs N.C. This group founded by conservative mega-donor Art Pope spent over $880,000 in the 2012 elections and a smaller amount in 2014. The group, which Pope helps direct, recently hosted a fundraiser to fuel ads attacking Cooper that was set to feature McCrory himself, although independent groups are not permitted to coordinate with candidates for office. McCrory canceled his appearance because of Hurricane Matthew. Contributors to Real Jobs this cycle include Pope's discount store chain Variety Wholesalers and the Republican State Leadership Committee.
Other outside groups that may spend during this election include Equality Votes, an independent expenditure group that has Michael Schierbeek, who often works with liberal groups, as treasurer; Flush McCrory and the GOP IE Political Committee, an independent expenditure group led by LGBT rights activist and former Methodist minister Jimmy Creech; and Concerned Conservatives of N.C. IE PAC.
Ads in the gray area
Some groups have paid for ads that are clearly election-related but are not considered political expenditures per state campaign finance laws.
* The Institute for Faith and Family. This charitable nonprofit affiliated with the N.C. Values Coalition bought ads this summer critical of Cooper for not defending House Bill 2. It's now running similar ads that have taken out the Cooper reference, likely to avoid having to classify these as electioneering communications.
* National and state-based environmental nonprofits including the Natural Resources Defense Council, the Southern Environmental Law Center and the N.C. Environmental Partnership have been spending money on ads critical of McCrory's management of a Duke Energy coal ash spill in the state since 2014. Over the past two years, the groups have spent $2.7 million on ads related to the gubernatorial campaign, WRAL reported.
Tags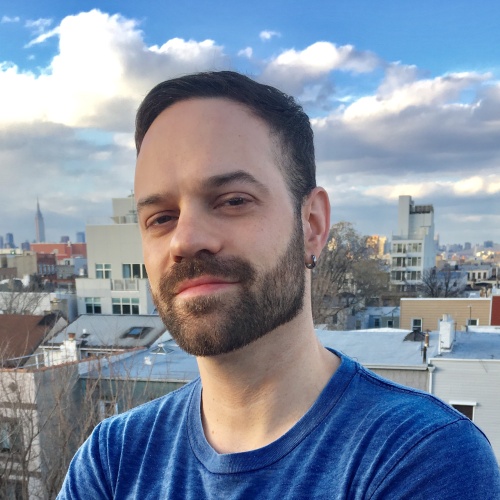 Alex is an investigative journalist based in Brooklyn, New York, and a reporter for the money-in-politics website Sludge. He was on staff at the Institute for Southern Studies from 2014 to 2016. Additional stories of Alex's have appeared in the International Business Times, The Nation and Vice.com.