Will immigrant voters in the South make their voices heard this election?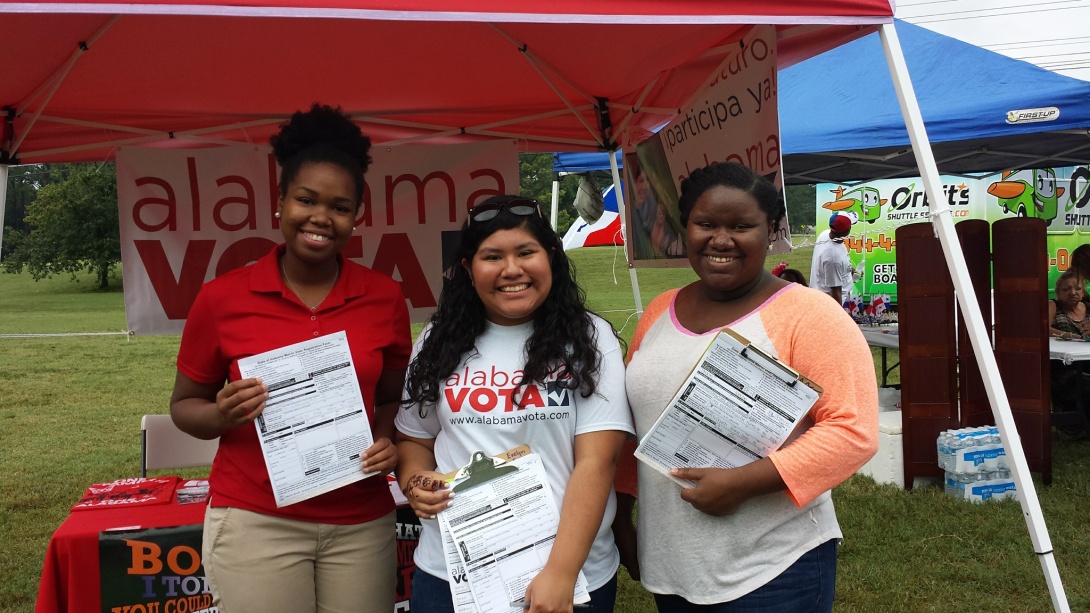 America's openness towards immigrants has been a contentious issue this election cycle. Candidates from the presidential level to those in state and local races have taken vastly different stances on the issue, with many Democratic candidates including presidential frontrunner Hillary Clinton striking a more welcoming tone to appeal to the growing number of Latino and Asian American voters in the country and in the South. 
But new immigrant voters must be mobilized to be a considerable force this election. While polling has found strong opposition among Latino and Asian American voters nationally against Republican presidential candidate Donald Trump, it remains to be seen if these voters will translate that sentiment into action this fall. 
Historically, Latino and Asian American voters have had lower voter registration and turnout rates than their white and black counterparts. In Georgia, for example, only 55 percent of Latino citizens and 59 percent of Asian American citizens were registered to vote in 2012, compared to 71 percent of white citizens and 72 percent of black citizens, according to Census Bureau data. 
In terms of turnout, 49 percent of Latino citizens and 41 percent of Asian American citizens cast a ballot in Georgia in 2012, compared to 61 percent of white citizens and 65 percent of black citizens.
Part of what affects these trends, particularly among Latino voters, is the age of the electorate. According to the Pew Research Center, almost half of the Latino electorate in Southern states are millennials between the ages of 18 and 33 — an age group that typically turns out at lower rates than older voters. A recent Pew poll found that Latino millennials nationally are less certain that they will vote this year compared to 2012, with 62 percent saying they are "absolutely certain" they will vote in 2016 down from 74 percent who said so before the last presidential election. 
Reversing these trends and engaging these young voters will be critical to mobilize the Latino electorate in the South, as an Institute for Southern Studies report earlier this year found that a new generation of young Latino voters turning 18 each year will double the current Latino electorate over the next two decades in many Southern states. 
But Southern states haven't made it easier for these groups to become more active. In a forthcoming book, "Immigrants and Electoral Politics," author Heath Brown finds that many immigrant-serving nonprofit organizations don't register voters or get involved in electoral politics in part, Brown says, because of new state voter registration laws that create stringent regulations and penalties.
Brown described these laws in a recent Washington Post article: 
For instance, in 2011, Florida passed a law that imposed steep fines on any organization that submitted incorrect voter registration information. It was unclear at the time whether this meant hundreds of falsified identities or simply a misspelled name. The new law also gave groups only 48 hours to submit new voter registrations once they'd been filled out and signed — far less than the two weeks previously allowed.
In North Carolina in 2014, fears of non-citizen voter fraud were fanned by conservative activist groups like the Raleigh-based Voter Integrity Project, despite the fact that a 2011 study by the state's elections board found non-citizen voter fraud to be extremely rare with only 12 cases out of 6.3 million registered voters in the state.
Even so, the hysteria the group generated led the board to conduct another citizen audit in 2014 that flagged 1,454 voters in 81 counties as potential voters with citizenship issues. A Facing South investigation that year followed the story of one immigrant family in Charlotte, North Carolina, who were in fact citizens yet got snared in the crackdown.
The question this November will be how galvanized voters from immigrant communities will be in 2016.
Meanwhile, Georgia and Alabama followed the lead of Kris Kobach, the Kansas secretary of state and a crusader against alleged voter fraud, to pursue a proof-of-citizenship requirement for people to register to vote. Those measures were not enforced in those states, however, and were recently struck down in court. 
The question this November will be how galvanized immigrant voters will be and what their engagement — or lack thereof — portends for the future political clout of their communities, which represent the fastest-growing racial and ethnic demographics in Southern states. 
Groups working on voter engagement have reported an increase this year in the number of people becoming naturalized citizens and registering to vote. Meanwhile, recent polls have shown a consolidation of Latino and Asian American voters behind Democratic candidates in the face of anti-immigrant rhetoric from the GOP.
But the true test will be who is motivated enough — and able — to actually show up at the polls and cast their ballots in the coming weeks. 
 
Tags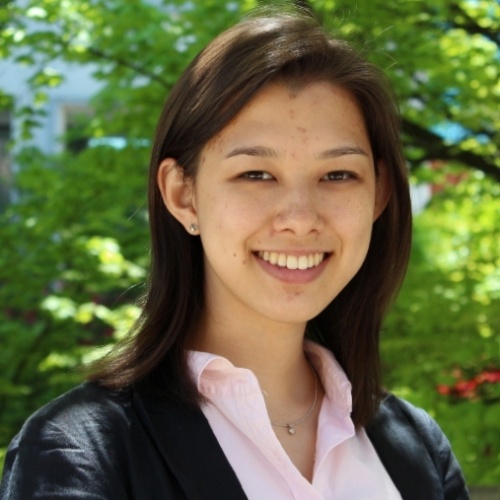 Allie is a research fellow at the Institute for Southern Studies and is currently studying at the Yale School of Management. Her research focuses on demographic change, immigration, voting and civic engagement.