North Carolina voters left in the dark about millions spent on state elections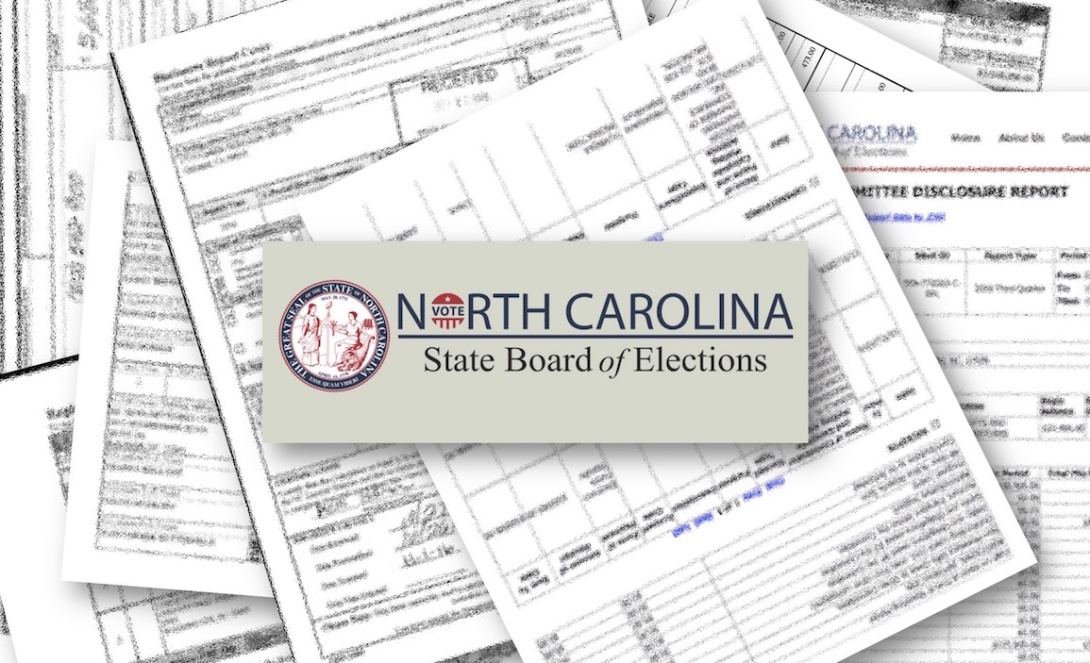 Outside groups spending on North Carolina state-level elections — for governor, cabinet positions, the legislature and the two highest courts — have already invested more than $22 million in this year's races. That figure, based on documented spending by political groups independent of campaigns, shatters the 2012 total of $14.5 million. 
But due to the state's outdated campaign finance reporting software, voters are sometimes left in the dark about which candidates various outside groups are trying to elect or defeat. As of Nov. 7, at least $2.3 million in outside spending reported to the N.C. State Board of Elections lacks information on targeted candidates, according to a Facing South analysis.
North Carolina is an important battleground in the presidential election and the fight for control of the U.S. Senate. On the state level, Republican Gov. Pat McCrory is at risk of losing his position, and voters will determine the ideological balance of the state Supreme Court. Consequently, North Carolinians have been subjected to tens of thousands of political ads during this election cycle, according to the Center for Public Integrity.
The governor's race has already drawn over $12 million in outside money — roughly $4 million more than the total spent in 2012. And outside groups have spent more than $3.7 million on this year's pivotal state Supreme Court race between incumbent Justice Bob Edmunds, a Republican, and his Democratic challenger, Superior Court Judge Mike Morgan, according to available reports. That easily surpasses the $2.5 million outside groups spent in 2012 on the high court seat now held by Justice Paul Newby, a Republican.
But tracking outside money in North Carolina state elections can be difficult. Many spending groups submit electronic reports via software that "does not correctly transmit the targeted candidate information," according to Amy Strange, head of campaign finance and operations at the N.C. State Board of Elections.
Under the previous administration of Gov. Bev Perdue (D), the elections board hired a vendor to create new filing software, but the company "failed to deliver the product," Strange said. In 2011, the board prepaid the Florida-based SOE Software nearly $1 million, splitting it into two separate payments that allowed it to skirt a state requirement that a state financial officer approve payments over $500,000. In 2013, under McCrory, the board tried to renegotiate an agreement with SOE Software but was unsuccessful. Three years later, it is now seeking bids for new software.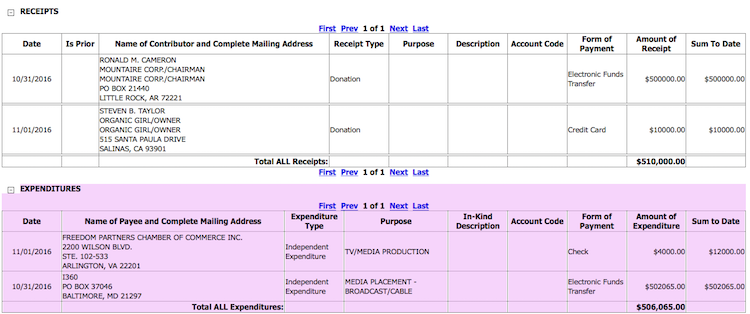 Now, when a committee files electronically, the elections board requires the group to submit paper forms with the targeted candidate information, said Strange. The forms must be postmarked by the filing deadline. This means that while a group might submit an electronic form on one day, the paper version with complete information could arrive days later.
Then there is lag time between when a paper report arrives at the elections board and when it turns up online. Sometimes a report will arrive and get a "received" stamp but won't be scanned and uploaded to the elections board's website for a week or more. For example, one expenditure report from the Conservation Votes PAC documenting $387,000 worth of spending was received on Sept. 2 but not scanned and available to the public until 19 days later.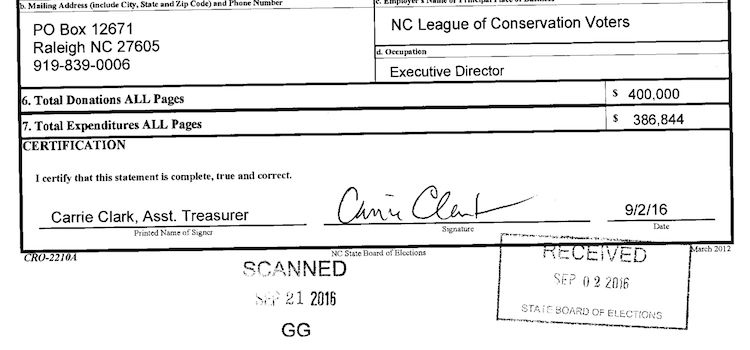 So citizens may have to wait weeks after an electronic report is received by the state elections board to find out which candidates an outside group is targeting.
Nevertheless, transparency around political spending "is a priority and has been for many years" for the board, said Strange. She said legislators are aware of the problems with the previous software vendor and that the board's budget request for the upcoming fiscal year includes funding for new software.
In addition, the state election board is operating with a stretched staff. Currently, the board's website lists six vacancies: an associate counsel, an auditor, a software developer, two elections investigators and a voter outreach specialist.
After taking over the state House and Senate in 2011, Republicans cut the board's budget. As Facing South previously reported, the North Carolina legislature cut $660,000 from the agency's budget in 2011 and $102,000 in 2012. Those cuts led to an even bigger loss: By failing to meet a minimum standard of election spending, North Carolina forfeited $4 million in federal funding to improve its voting systems. The legislature has increased the board's budget in recent years.
Besides facing information barriers due to inadequate resources, voters and others seeking information about spending in North Carolina's elections are hindered by a loophole in state campaign finance law that allows groups formally registered as political committees to file only quarterly reports. This means that their elections spending after the most recent quarterly deadline will be hidden until the next one. In the case of this general election, citizens won't have access to information on spending by such groups until late January of next year. While most filing groups are registered, according to Strange, some voluntarily submit reports before the deadline.
Before a primary or general election, in lieu of typical quarterly reports, registered committees must file "quarter plus" reports that cover spending and receipts from the previous quarter through 17 days prior to the election. But ad purchases during those final 17 days, when most ads typically run, might not be disclosed for months.
For example, the outside group Truth and Prosperity — a new super PAC formed to support Republican Lt. Gov. Dan Forest's re-election chances that's reported raising over $1.3 million — had declared spending only $100,000 on ads in North Carolina as of Nov. 8. But the Center for Public Integrity reports that the group has logged $685,000 in TV ads, according to Kantar Media estimates. N.C. State Board of Elections reports documenting most of that amount as well as additional spending may not surface until next year.
Given this reporting loophole and the delay in processing of reports, the $22 million figure for outside groups' spending on North Carolina state-level races is sure to climb.
Tags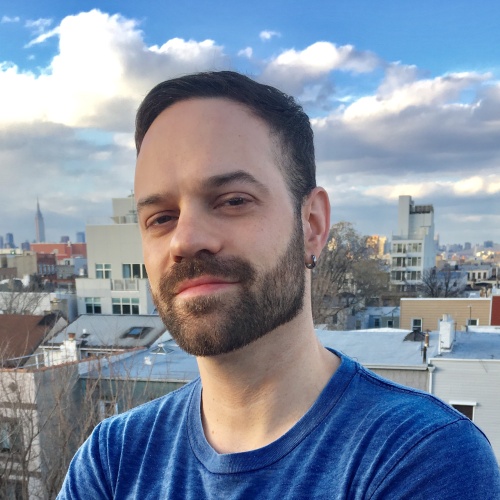 Alex is an investigative journalist based in Brooklyn, New York, and a reporter for the money-in-politics website Sludge. He was on staff at the Institute for Southern Studies from 2014 to 2016. Additional stories of Alex's have appeared in the International Business Times, The Nation and Vice.com.