Civil rights groups battle to block Jeff Sessions for attorney general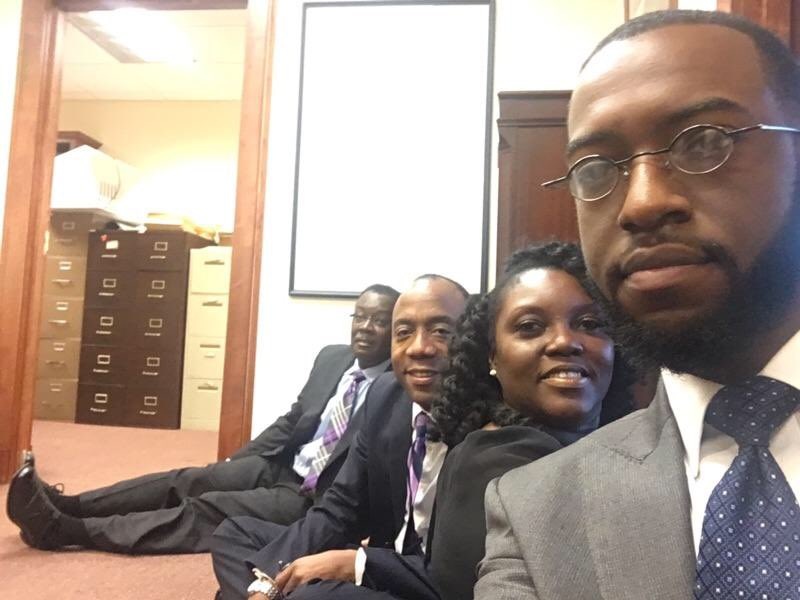 As U.S. Sen. Jeff Sessions of Alabama, President-elect Donald Trump's nominee for attorney general, prepares for his confirmation hearing before the Senate Judiciary Committee next week, civil rights groups say he is unfit to lead the Department of Justice and are working to block his nomination.
This week, about two dozen protesters with the NAACP staged a sit-in at Session's office in Mobile, Alabama, denouncing his "hostile" attitude toward civil rights and the Voting Rights Act and demanding he withdraw his name from consideration. Six people were arrested in the protest, including NAACP President Cornell William Brooks, who has called Sessions "the worst possible attorney general at the worst possible moment."
Also this week, over 1,300 law school professors from 178 different law schools in 49 states sent a letter to Senate Judiciary Committee Chairman Charles Grassley of Iowa and ranking member Dianne Feinstein of California saying "it is unacceptable" for someone with Session's record to lead the Department of Justice and urging them to reject his nomination.
Other groups opposing Sessions include the Leadership Conference on Civil and Human Rights, which released a statement asking citizens to call their senators and urge them to block the nomination. And while the ACLU does not support or oppose candidates for elected or appointed office, it has called on the Senate Judiciary Committee to give Sessions a tough confirmation hearing.
Groups opposed to Sessions' nomination have pointed to his questionable track record on civil rights, which includes:
Then there is Sessions' role in the prosecution of the Alabama voting rights activists who came to be known as the Marion Three.
In 1985, Sessions, then U.S. attorney for the Southern District of Alabama, charged three African-American activists in Marion, Alabama — Albert Turner; his wife, Evelyn Turner; and Spencer Hogue — with voter fraud related to absentee ballots. A former adviser to Rev. Martin Luther King Jr., Albert Turner helped lead the 1965 voting rights march in Selma, Alabama, that came to be known as Bloody Sunday after state troopers and vigilantes attacked the marchers.
Following the passage of the Voting Rights Act, Black voter participation in Alabama greatly increased, but Blacks were still left at a political disadvantage in part because they disproportionately underutilized absentee ballots. While whites' extensive use of absentee ballots brought no charges of voter fraud, when African Americans learned how to use them thanks to the efforts of the Marion Three, the white power structure reacted with alarm, leading to a federal investigation.
Sessions charged the Turners and Hogue with 29 counts of mail fraud, altering absentee ballots, and conspiracy to vote more than once. If convicted the three could have collectively faced over 100 years in prison. Instead they were acquitted of all charges by a jury of black and white citizens.
In 1986, a year after the acquittals, President Ronald Reagan nominated Sessions for a federal judgeship despite opposition from the NAACP and the Leadership Conference. Among those who testified against Sessions during the Senate Judiciary confirmation hearings was Hank Sanders, a state senator who served as an attorney for the Marion Three. He argued that race was the motivating factor behind Sessions' prosecution of his clients. In the end, Sessions became only the second nominee to the federal judiciary in almost 50 years whose nomination was killed by the Judiciary Committee.
Sanders, now serving his 34th year in Alabama's state senate, is once again opposing Sessions' nomination. In an op-ed published last month in the Selma Times-Journal, he detailed his experiences with Sessions back in the 1980s.
"I know some of you will say that this case happened 30 years ago and Jeff Sessions may have changed," Sanders wrote. "However, I have not seen any evidence that he apologized or even acknowledged his errors. I have not seen any evidence of change. I do see evidence that confirms these earlier tendencies. Jeff Sessions cannot do justice as head of the Justice Department."
Tags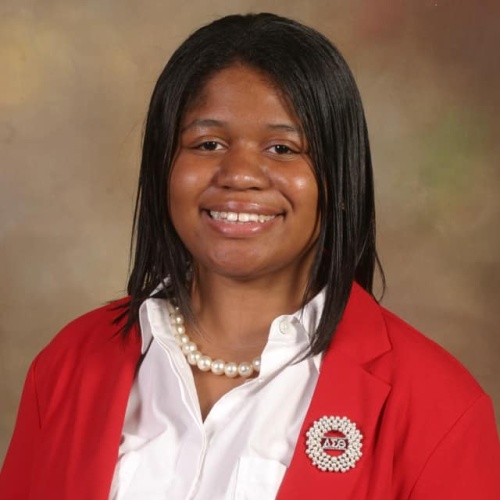 Rebekah is a research associate at the Institute for Southern Studies and writer for Facing South.