As politicians target sanctuary cities, faith communities and campuses seek to become refuges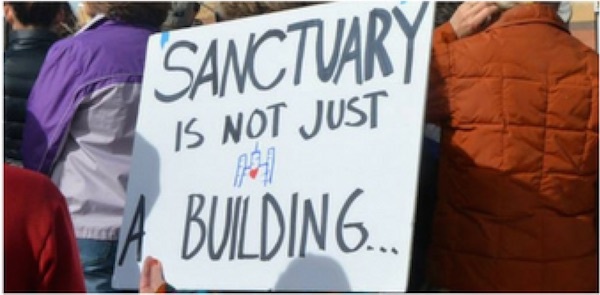 Dating back thousands of years, the concept of sanctuary stems from the custom of offering hospitality to the stranger. In ancient Greek cities, slaves and thieves took sanctuary at the shrines of the gods. During biblical times, those who had killed someone accidentally could take asylum in cities designated for refuge.
In recent years, dozens of U.S. cities and counties became part of this tradition by adopting so-called "sanctuary policies" that bar local law enforcement from cooperating with federal immigration authorities. The policies aim to build safer communities by strengthening undocumented immigrants' trust in local police. Though the South has disproportionately fewer sanctuary communities compared to other regions, they include major cities like New Orleans and Austin, Texas.
But these sanctuary policies are now under attack at the federal and state levels.
President Donald Trump (R) signed an executive order on Jan. 25 titled "Enhancing Public Safety in the Interior of the United States" that makes all undocumented immigrants targets of deportation, citing them as "a threat to national security and public safety." The order specifically targets sanctuary cities, claiming that they cause "immeasurable harm to the American people," and threatens to deprive them of federal grants "except as deemed necessary for law enforcement purposes."
After the signing of this executive order, Florida's Miami-Dade County became the first major metro area to rescind its sanctuary city policy, with Mayor Carlos Giménez (R) instructing the county jail to honor all immigration detainer requests from the U.S. Department of Homeland Security. The mayor's actions are now being fought over in the courts.
In Texas, after Travis County Sheriff Sally Hernandez announced that her department would not comply with Immigration and Customs Enforcement (ICE) detainer requests unless federal officials had a warrant, Gov. Gregg Abbott (R) cancelled $1.5 million in criminal justice grants to the county, which includes the state capital of Austin. Meanwhile, the Texas legislature is again considering legislation banning sanctuary cities, which is drawing protests.
Other Southern legislatures are also considering bills targeting sanctuary cities:
And Georgia, which has had a ban on sanctuary cities since 2009, last year began requiring local governments to certify that they cooperate with federal immigration officials in order to receive state funding.
Schools, churches organize to help the undocumented
Despite these attempts to stifle sanctuaries, some local governments are refusing to cave into the political pressure.
Days after Trump signed his executive order targeting sanctuary cities, Mayor William Bell (D) of Birmingham, Alabama, declared his a "welcoming city" and said the police would not be "an enforcement arm of the federal government" with respect to immigration law. Though Birmingham's policy does not allow the city to implement ordinances that oppose federal laws, the city council unanimously passed a resolution on Jan. 31 symbolically supporting Birmingham being a sanctuary.
"Birmingham stands with immigrants," City Council President Johnathan Austin said. "Birmingham stands with our residents."
Campuses and faith communities are also standing up to protect people at risk of deportation.
Following the election of Donald Trump, student activists at dozens of universities nationwide rallied to make their campuses sanctuaries that would protect undocumented students by banning ICE agents unless they have a warrant, forbidding campus police from enforcing immigration policies, barring the gathering or disclosing of information about a student's immigration status, and offering legal support to students with immigration questions.
The presidents of Connecticut College, Portland State University and the University of Pennsylvania among others have released statements declaring their campuses to be sanctuaries. Though no Southern university has officially declared itself a sanctuary, student activists at Duke University in North Carolina, Florida State University, Texas State University, the University of Mississippi and the University of North Carolina at Chapel Hill are among those pressing their administrations to declare the schools sanctuaries.
Faith communities are also stepping up to offer sanctuary to undocumented immigrants. Drawing on the tradition of the sanctuary movement of the 1980s in which thousands of people fleeing U.S.-funded civil wars in Central America were given refuge in churches, faith-based immigrant advocates are organizing a new sanctuary movement, with participants pledging to resist the Trump administration's proposals to target and deport millions of undocumented immigrants and to open up congregations and communities as sanctuary spaces. It now involves as many as 800 faith congregations including Christians, Jews and Muslims.
While the organizers hope it is unlikely that ICE agents will enter churches, which are classified as "sensitive locations" under department policy, they say they are prepared to implement a modern Underground Railroad if necessary to transport undocumented immigrants to Canada, which has more protective refugee policies.
"If the law is unjust, you have to disobey it," said Jim Rigby, pastor of Saint Andrew's Presbyterian Church, a sanctuary congregation in Austin, Texas. "To me you're not a church if you say no. I mean, what does it mean to say that I'm Christian only up to my nation's boundary?"
Allie Yee assisted with research for this story.
Tags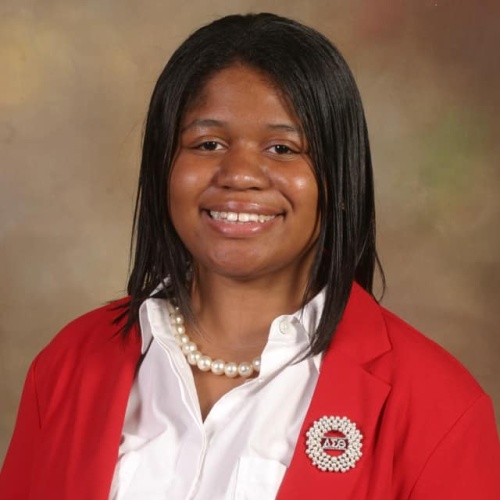 Rebekah is a research associate at the Institute for Southern Studies and writer for Facing South.