VOICES: Anti-union intimidation won the day at Nissan, but not the war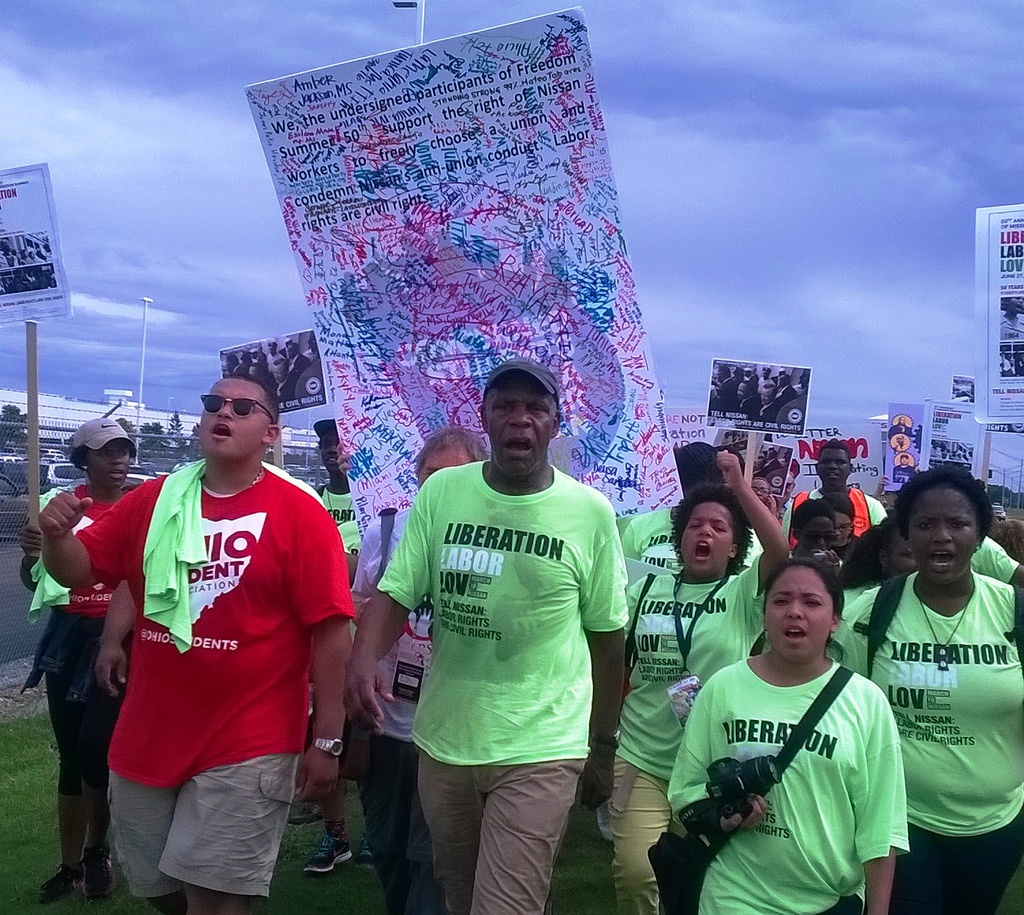 Threats of lost jobs and a closed plant, fear-mongering, intimidation, interrogations of pro-union workers, and even the use of state inmate labor to pull down pro-union signs on roads and highways paid off last Thursday and Friday as Nissan workers at the Canton, Mississippi, plant
voted against United Auto Workers representation 2,244 to 1,307
.
The 64 percent victory for anti-union forces, however, was quickly followed by UAW officials filing a new set of charges against the company for violating legal labor and labor election practices.
"The result of the election was a setback for these workers, the UAW and working Americans everywhere, but in no way should it be considered a defeat," UAW president Dennis Williams
said in response to the vote
. "The courageous workers of Nissan who fought tirelessly for union representation alongside community and civil rights leaders should be proud of their efforts to be represented by the UAW."
The National Labor Relations Board, which has already made previous charges against the company for labor violations, has the option of ordering a new election and also taking the case to federal court and even determining a fair election is impossible under present conditions.
With the ascendancy of the Trump administration, the NLRB's attitudes toward unions remain hugely in question, however.
The company and its allies in Mississippi's political and business establishment formed a powerful phalanx of opposition that included filling the airways, Internet and newspaper pages with anti-union commercials and advertisements, speeches by Mississippi Gov. Phil Bryant and state business leaders attacking the union, and a climate of fear within the plant.
"On my way to visit workers and discuss the upcoming vote, I saw someone removing the signs ('Union Yes' signs she'd earlier put up) along the highway exit ramp as a MDOT (Mississippi Department of Transportation) truck blinked idly nearby," student labor activist Jaz Brisack
wrote this week
in the web magazine, LikeTheDew. "Looking closer, I noticed that the man yanking up our morning's work was wearing striped trousers beneath his neon vest.
"The irony of the fact that these inmates' forced, free labor is being used to silence the support for the beleaguered Nissan workers in their push for unionization is rich and complex. The prisoners are being subjected to the 'involuntary servitude' that the 13th Amendment continues to allow as a 'punishment for crime.'"
Those familiar with labor history know that some of the greatest victories have come after heart-breaking losses. Crystal Lee "Norma Rae" Sutton and the members of the Textile Workers' Union of America had to fight 17 long years before they finally won their victory at the J.P. Stevens plant in Roanoke Rapids, North Carolina, in 1974. Legendary labor organizer Sol Stetin called J.P. Stevens the nation's "number one labor outlaw."
Textile workers at Pillowtex in Kannapolis, North Carolina, waged a 25-year struggle, losing election after election before finally winning their union battle in 1999.
Critics of unions point to those victories as reasons to reject a union because those plants eventually shut down. NAFTA and other international trade deals were significant culprits in those shutdowns, however, as the textile industry moved wholesale into Asia and its world of cheap labor and sweatshops.
It's one thing to shut down a textile mill, and quite another to uproot a mile-long, 6,400-worker plant that produces some of the top vehicles in the Nissan line and is a significant factor in the international company's overall business plan. Where would it go? Every other Nissan plant outside the U.S. South is already unionized.
A
story
on the Canton campaign by veteran labor writer David Moberg in In These Times last week was headlined "UAW Vote in Mississippi is a Battle for the Soul of the U.S. Labor Movement." This echoes a quote I've often used in this blog as well as in my book on the Southern labor movement,
"Covering for the Bosses: Labor and the Southern Press
": Labor organizing in the South is a "venture into unplowed fields."
Sidney Hillman, longtime leader of the Amalgamated Clothing Workers, said this in 1946 as organized labor launched its "Operation Dixie" campaign. Mississippi AFL-CIO President Robert Shaffer adds this truth: "It's a fight every day of your life in this state."
The workers in Canton and their advocates, such as labor organizers Richard Bensinger and Sanchioni Butler and student activist Jaz Brisack, worked countless long, hard hours on this campaign. For Bensinger and Butler, that effort stretches back many years. I've been its most faithful chronicler since 2005.
The 12 years of this struggle have created a rich and solid community network of workers, preachers, activists, students, organizers, politicians, and supporters that is not going away. These folks are in for the long haul.
They're fighting the good fight, and someday they're going to win. The road to justice is hard and often treacherous, but the courage and steadfastness and faith that it takes to walk it have already been proven tenfold.
Tags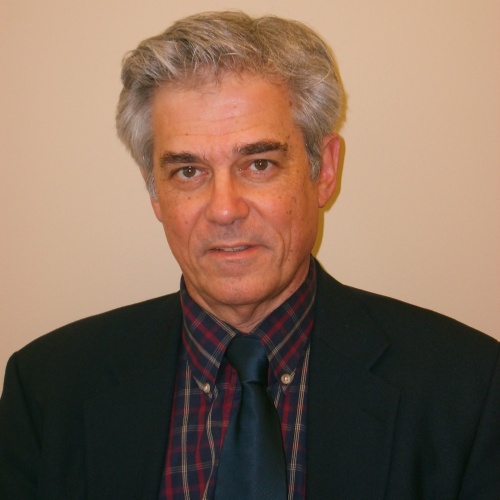 Joe Atkins is a professor of journalism at the University of Mississippi and author of "Covering for the Bosses: Labor and the Southern Press." A veteran journalist, Atkins previously worked as the congressional correspondent with Gannett New Service's Washington bureau and with newspapers in North Carolina and Mississippi.