Federal lawsuit says Texas pipeline firm 'strong-armed' landowners, protesters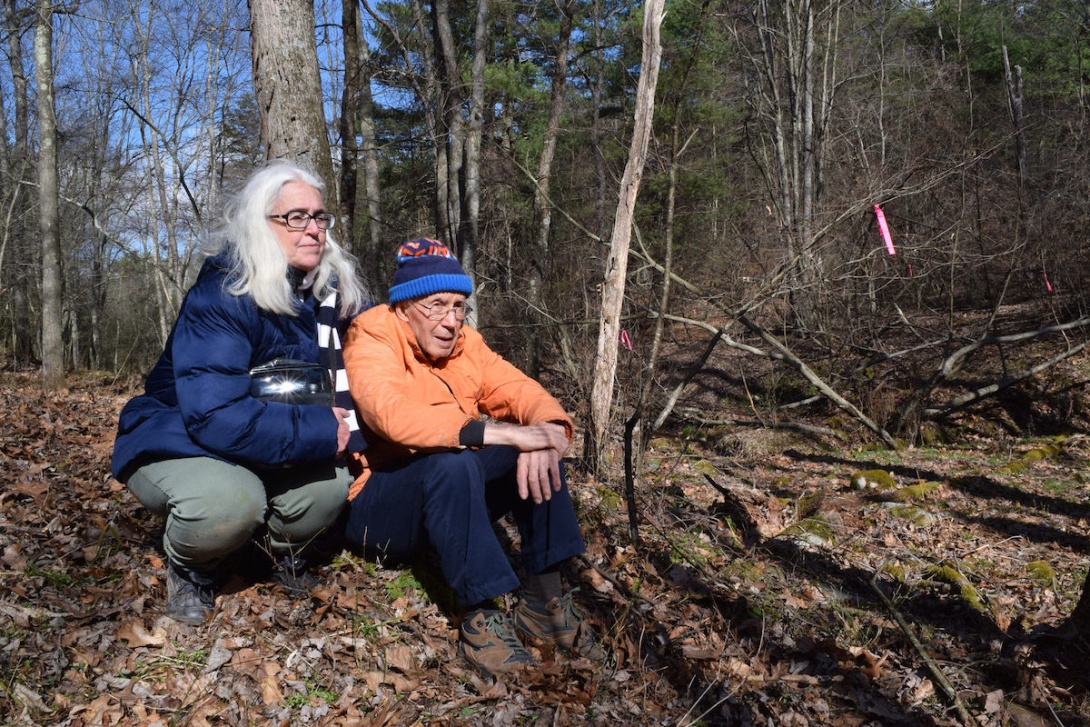 Four Pennsylvania residents filed a federal lawsuit this week against Texas-based pipeline company Energy Transfer Partners (ETP), claiming the Fortune 500 company and its subsidiaries violated their constitutional rights by engaging in illegal surveillance and harassment against landowners and pipeline protesters and caused emotional distress and other harm.
The suit, which seeks compensatory damages, also names ETP's private security provider, North Carolina-based TigerSwan, as well as local law enforcement officers who arrested pipeline opponents on charges that ultimately were not prosecuted. It claims that energy companies like ETP are increasingly relying on de facto public-private partnerships with government to "strong-arm" opponents into silence with false arrests and malicious prosecution.
"Since May of 2015, every day of my life has been affected by the plans to build this pipeline, and the lengths that Energy Transfer Partners will go to in the pursuit of profit," said plaintiff Elise Gerhart, who lives on property that will be crossed by the pipeline. "We've been needlessly harassed by agencies and violently threatened by individuals who've been intentionally incited and mobilized."
The lawsuit claims that energy companies like ETP are increasingly relying on de facto public-private partnerships to "strong-arm" opponents into silence.
The lawsuit centers on ETP's Mariner East 2 pipeline project that would carry fracked gas from the Marcellus and Utica shale regions of West Virginia, Ohio and western Pennsylvania to refineries near Philadelphia, with much of the product to be exported overseas for making plastics. ETP is also behind several other controversial petro pipeline projects including the Bayou Bridge pipeline in Louisiana, the Trans-Pecos in Texas and the Dakota Access in North Dakota, the target of massive demonstrations last year in which Native American protesters and their supporters faced attack dogs, rubber bullets, mace and water cannons. Pipelines are a growing concern across the South: Of the 56 interstate pipeline projects that have sought permits from federal regulators since 2013, 31 run at least partly through Southern states.
Elise Gerhart's mother, Ellen Gerhart, also a plaintiff in the lawsuit, has owned a 27-acre property in central Pennsylvania's rural Huntingdon County with her husband, Stephen, since 1983 and has cared for it according to the principles of the state's forest stewardship program, which encourages private landowners "to implement sound forest management practices." In 2015, Sunoco, which has since merged with ETP, filed a declaration of taking in county court in order to gain access to a wooded part of the property to begin clearing trees for the planned pipeline. The court granted the company's request in March 2016, establishing an easement on the property and barring the Gerharts from interfering with access. There's currently a lawsuit working its way through the state courts over whether the taking was legal; it comes at a time of growing controversy over how pipeline companies are gaining access to private lands.
At the time the court granted Sunoco/ETP access rights to the Gerhart property, the Mariner East 2 project had neither the necessary state permits for construction nor what's known as "possessory interest" in the easement, which wasn't granted by the county court until April 2017. The lawsuit claims that, without possessory interest, the company had no legal right to exclude anyone from the easement — but that's not what happened.
Arrest to silence?
In late March 2016, shortly after the court granted the easement, the Philadelphia-based environmental advocacy group Clean Air Council posted a public event to Facebook encouraging people to oppose the tree-cutting planned for the Gerhart property. On March 29, 2016, dozens of protesters arrived and set up an encampment, with some sitting in trees to block their removal.
Agents of ETP/Sunoco bearing chainsaws also arrived on the land, escorted by state police and officers from the local sheriff's department. They were eager to begin work as U.S. Fish and Wildlife Service regulations prohibit cutting trees on the Gerhart property after March 31 to protect migratory birds and an endangered bat.
Three of the plaintiffs in the lawsuit were arrested that day:
Protester Alex Lotorto of Milford, Pennsylvania, claims he was using a walkie-talkie to let other protesters know where the tree cutters were but law enforcement officers accused him of using it to disrupt work at the site. Arrested and charged with disorderly conduct and criminal contempt, he was held on a $200,000 bond he could not afford to pay and stayed in jail for three days. Once the tree-cutting stopped on April 1, his bond was reduced to $5,000 unsecured and he was released.


Protester Elizabeth Glunt of Altoona, Pennsylvania, entered the easement only briefly to warn tree cutters that they were getting too close to tree-sitting protesters, according to the lawsuit. She was charged with disorderly conduct and criminal contempt. Held in jail until her family raised the money to pay her $100,000 bond, Glunt was strip-searched and claims she suffered emotional distress as a result.


The lawsuit states that Ellen Gerhart approached but did not enter the easement area to warn tree cutters that they were too close to tree sitters. She was arrested and charged with disorderly conduct and indirect criminal contempt and released on a $5,000 unsecured bond.
Just over a week later, on April 7, 2016, Ellen Gerhart was arrested again on the same charges when tree cutters returned to her property unannounced and she approached them to warn that they were violating federal wildlife regulations. Elise Gerhart was also arrested for climbing a tree and charged with disorderly conduct.
All of the charges against the plaintiffs were ultimately dismissed. The lawsuit says that's because the arrests weren't part of a legitimate pursuit of justice but rather an effort to "arbitrarily and maliciously send a message to the Gerhart family and their supporters to discourage their opposition to the pipeline and its construction and thereby chill their First Amendment rights."
Smears of Russian ties
The lawsuit also takes aim at TigerSwan, ETP's private security provider, based in the town of Apex near Raleigh, North Carolina. The company was founded in 2008 by retired U.S. Army lieutenant colonel and Delta Force operator James Reese.
According to company documents obtained by The Intercept, an investigative news outlet whose reporting is cited in the lawsuit, TigerSwan's tactics against pipeline protesters in five states — North Dakota, South Dakota, Iowa, Illinois, and Texas — included military-style counterterrorism measures such as aerial surveillance, radio eavesdropping, and infiltration of camps and activist circles.
The plaintiffs in the lawsuit say similar tactics are being deployed against Mariner pipeline opponents, who cite helicopters and drones flying low over the Gerhart property outside of the easement, and unmarked vehicles parking nearby and shining high-beam lights onto the land. TigerSwan has been operating in Pennsylvania at least since April 2017.
The suit further charges that ETP and TigerSwan have repeatedly sent an agent to the Gerhart property to attempt to infiltrate the protest encampment. While there, the lawsuit says, the agent took photos that were later posted to the Facebook page of a shadowy group called PA Progress to identify Ellen and Elise Gerhart. Other PA Progress posts called Elise Gerhart an "anarchist" and falsely accused her of sabotage. The lawsuit suggests that the page, which has since been taken down, was connected to TigerSwan.
The campaign against the protesters also deployed misleading propaganda in other ways. For example, the chair of TigerSwan's advisory board, retired Army Major General James "Spider" Marks, had an op-ed published on the news website PennLive.com in May warning that Mariner pipeline opponents would engage in violence and cause environmental damage. However, he did not identify his connection to TigerSwan and its interest in the pipeline project. The website has since added a note to the op-ed disclosing his position and stating that Marks' work will not appear there again.
The lawsuit further claims that the Gerharts were the targets of misinformation spread online, which it also connects to TigerSwan. For example, it points to posts at Black Badger Report — a pseudonymously written website that claims to be concerned about the proliferation of "fake news" but whose front page features just six stories since June, all of them critical of pipeline protesters except for one condemning The Intercept of Communist ties — falsely accused Elise Gerhart and other protesters of being fronts for Russian government attempts to disrupt U.S. energy markets. The lawsuit ties the online attacks to TigerSwan through a web of internet connections involving TigerSwan Vice President Derek Borror.
The inaccurate posts not only caused "reputational harm," the lawsuit says, but "have incited commenters to threaten to injure or kill Elise Gerhart and her supporters," which in turn have caused her "mental anguish and emotional distress."
The plaintiffs are asking for a jury trial. Neither ETP nor TigerSwan responded to a request for comment.
Tags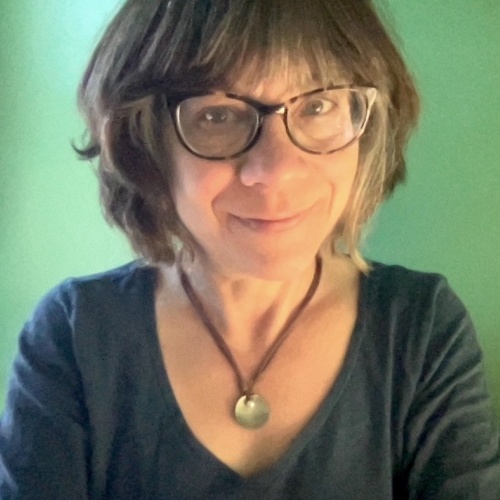 Sue is the editorial director of Facing South and the Institute for Southern Studies.