Lawsuits and back pats: Southern governors react to Trump's DACA decision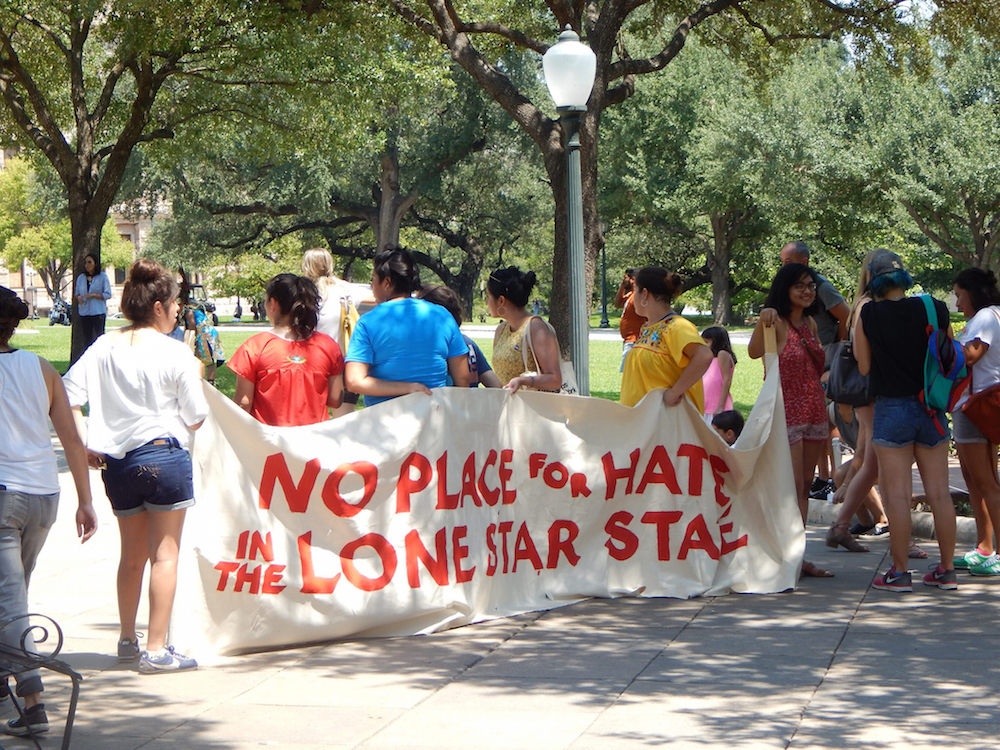 President Donald Trump's decision last week to rescind the Obama administration's Deferred Action for Childhood Arrivals (DACA) program, which provides temporary deportation relief and work permits to undocumented immigrants brought to the country as children, was met with widespread condemnation, from former President Barack Obama and congressional Democrats to business leaders and even some state Republican officials.
In Nevada, for example, GOP Gov. Brian Sandoval came out in strong support of DACA, urging Congress to act to save it. "While the state has taken many actions to embrace and ensure equal opportunities for DACA recipients, a solution requires congressional action," Sandoval said in a statement. "I am hopeful that Nevada's federal delegation will recognize the urgency of the moment and fight for the thousands of Nevadans who are living happier lives and contributing to our state's recovery."
Reactions were varied among the governors of the 13 Southern states, which are home to an estimated 637,000 people who are eligible for DACA benefits, according to the most recent estimates from the Migration Policy Institute (MPI). That's about one-third of the approximately 1.9 million DACA-eligible people nationwide.
Most of the region's Republican governors either supported Trump's decision or offered only weak defenses of DACA. But North Carolina's and Virginia's Democratic governors came out against the move while their Democratic attorneys general joined 13 other states and Washington, D.C., in signing on to a lawsuit claiming that Trump's decision violates the Constitution's Equal Protection Clause by targeting a group that's nearly 80 percent Mexican natives, who Trump has denigrated as "criminals," "rapists" and "bad hombres."
Facing South contacted governors' offices across the South to ask whether or not they supported the president's decision as well as renewed efforts to pass the long-considered DREAM Act, which would provide conditional residency and offer a path to citizenship to undocumented people who entered the U.S. before they turned 16. While only two responded, most have made their positions known in other ways.
Here's where they stand, along with a count of the DACA-eligible residents in their states as of this past March via MPI:
Alabama
The office of Gov. Kay Ivey (R) did not respond to requests for comment, and Ivey hasn't made her position known on the issue. She announced last week that she's running for a full term as governor after replacing Republican Robert Bentley, who resigned earlier this year due to a sex scandal involving a political aide. Alabama's DACA-eligible population is estimated at 15,000.
Arkansas
Gov. Asa Hutchinson (R) issued a statement supporting Trump's move and calling for congressional action.
"President Trump's decision to rescind President Obama's DACA executive order is a recognition of the constitutional limits of executive power," he said. "The issue is squarely back in the hands of Congress, and reform of our immigration laws is long overdue. I support the decision to institute a six-month delay to allow Congress time to develop a modern, workable solution on immigration that should include both a secure border and broader reforms.
"Our hearts go out to the children affected; their unique stories show they have a lot to add to the future of America. Congress should act quickly on this matter and hold hearings on reform legislation."
Arkansas is home to an estimated 12,000 DACA-eligible residents.
Florida
Four days before Trump rescinded DACA, Republican Gov. Rick Scott called for an "immediate" legislative solution for those already here. But he stressed that he opposed the original executive order that established the program.
"President Obama was wrong to address the Dreamers issue by executive order," Scott said in a statement. "But this issue must be addressed. I do not favor punishing children for the actions of their parents."
Florida's DACA-eligible population is estimated at 102,000, fourth-highest among the states.
Georgia
The office of Gov. Nathan Deal (R) did not respond to requests for comment. However, last week Deal told Atlanta news station WXIA that "Georgia will continue to follow the rule of law as we have always done."
Georgia is estimated to have 73,000 residents who are eligible for DACA, the sixth-highest in the country.
Kentucky
The office of Gov. Matt Bevin (R) did not respond to repeated requests for comment, and Facing South was unable to find any statements Bevin has made about Trump's order. Kentucky is home to an estimated 9,000 DACA-eligible residents.
Louisiana
The office of Gov. John Bel Edwards, a Democrat, didn't respond to requests for comment, and he has not made any public statements about DACA or Trump's order. His state's DACA-eligible population is estimated to be around 8,000.
Mississippi
"I think President Trump made the right decision," Gov. Phil Bryant (R) told Jackson TV station WAPT about DACA. "It is Congress' decision under the law and under the constitution to make any laws regarding immigration."
Bryant's opposition to DACA is longstanding: He signed the state onto a lawsuit, along with several Immigrations and Customs Enforcement agents, against the Obama administration over DACA in 2012. It was struck down by both the district court and the appeals court because the state and the officers lacked standing.
Mississippi's DACA-eligible population is estimated to be about 5,000.
North Carolina
Gov. Roy Cooper (D) opposes ending DACA, spokesperson Ford Porter told Facing South. In a series of tweets on Sept. 5, Cooper urged Congress to pass legislation to "protect our borders, keep families together, and let these young people remain in the only place they've ever known as home."
In signing onto a lawsuit against the Trump administration to keep DACA, N.C. Attorney General Josh Stein (D) said in a statement: "Ending DACA isn't just cruel to Dreamers, against our American values, and the wrong thing to do for our nation's economy, it also violates our Constitution."
North Carolina's DACA-eligible population is estimated to be 66,000 — the eighth-highest in the country.
South Carolina
The office of Gov. Henry McMaster (R) didn't respond to requests for comment, but he told reporters last week that he backed Trump's decision.
"The way to answer that question is not by executive order. That's what President Obama did. You've got to have rules and go by them," he said. "That's what President Trump has called for and he's exactly right, once again, he's exactly right."
South Carolina's DACA-eligible population is estimated to be 16,000.
Tennessee
Gov. Bill Haslam (R) did not return Facing South's requests for comment but has said he hopes a legislative solution could be found.
"It's my hope that they'll come up with a program that does three things: that balances the compassion and practical reality of people who are here; number two, makes certain that we respect the rule of law that this country is based on; and number three, recognizes the practical and economic realities for a lot of people," he told reporters.
Meanwhile, Tennessee Attorney General Herbert Slatery (R) recently reversed himself on the issue. In June he joined a group of state attorneys general promising to add DACA to ongoing litigation over immigration policy should he fail to repeal the program by Sept. 5. But earlier this month he withdrew his demand and urged the president not to end the program.
"Many of the DACA recipients, some of whose records I reviewed, have outstanding accomplishments and laudable ambitions, which if achieved, will be of great benefit and service to our country," Slatery said in a Sept. 1 letter to Tennessee's Republican U.S. Sens. Lamar Alexander and Bob Corker. "They have an appreciation for the opportunities afforded them by our country."
The New Yorker speculated that Haslam, who may be considering a run for national office, may have been behind Slatery's change of heart. Tennessee's DACA-eligible population is estimated at 23,000.
Texas
Texas Gov. Greg Abbott (R) didn't respond to a request for comment from Facing South, but he told reporters in Austin last week that the issue was for Congress to take up.
Attorney General Ken Paxton (R), who led the coalition of states that sought to sue the Trump administration if it didn't end DACA, dismissed the lawsuit after Trump's action, saying that it "was always about the rule of law, not the wisdom of any particular immigration policy."
Texas is home to an estimated 271,000 DACA-eligible residents — the second-highest number in the country behind California.
Virginia
Gov. Terry McAuliffe (D) has been a vocal opponent of attempts to rescind the DACA order since Trump took office. Asked if McAuliffe opposed DACA repeal and supported efforts to pass the DREAM Act, spokesperson Brian Coy said he did.
McAuliffe released his own scathing statement about Trump's move last week, calling it a "heartless attack" on people brought to this country as children. "It will plunge families, communities, businesses, and schools into terrible uncertainty for no reason other than to keep a political promise to extremists on the far right-wing of his party," McAuliffe said. "DREAMers are our friends, neighbors, co-workers, students, fellow taxpayers and the people who serve in the military to protect us. An attack on them is an attack on the fabric of our nation."
In addition, Virginia Attorney General Mark Herring, a Democrat, signed onto the lawsuit seeking to block Trump's decision. Virginia is home to an estimated 40,000 DACA-eligible residents.
West Virginia
As of press time, the office of Gov. Jim Justice — who switched parties last month from Democrat to Republican at a rally with Trump — has neither returned a request for comment nor made any public statements on Trump's DACA decision.
MPI does not have an estimate of the number of DACA-eligible people who reside in West Virginia. However, statistics from the U.S. Citizenship and Immigration Services showed that as of March 144 residents of the state had filed initial deferral requests and there had been 232 renewal requests since 2012.
Tags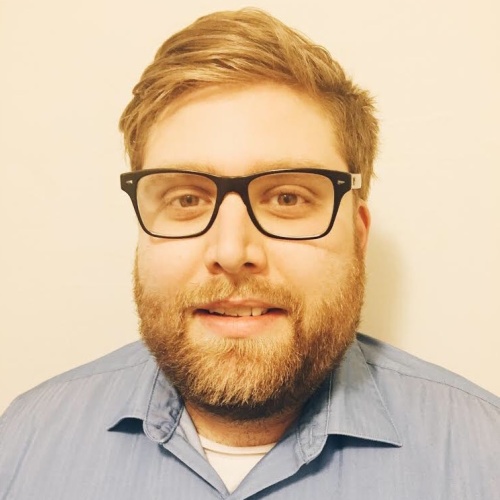 Paul Blest is a contributing writer for Facing South. He is also a contributing writer for the Outline and has written for The Nation and Current Affairs. He lives in Raleigh, North Carolina.