How Southern taxpayers are spending millions to subsidize gunmakers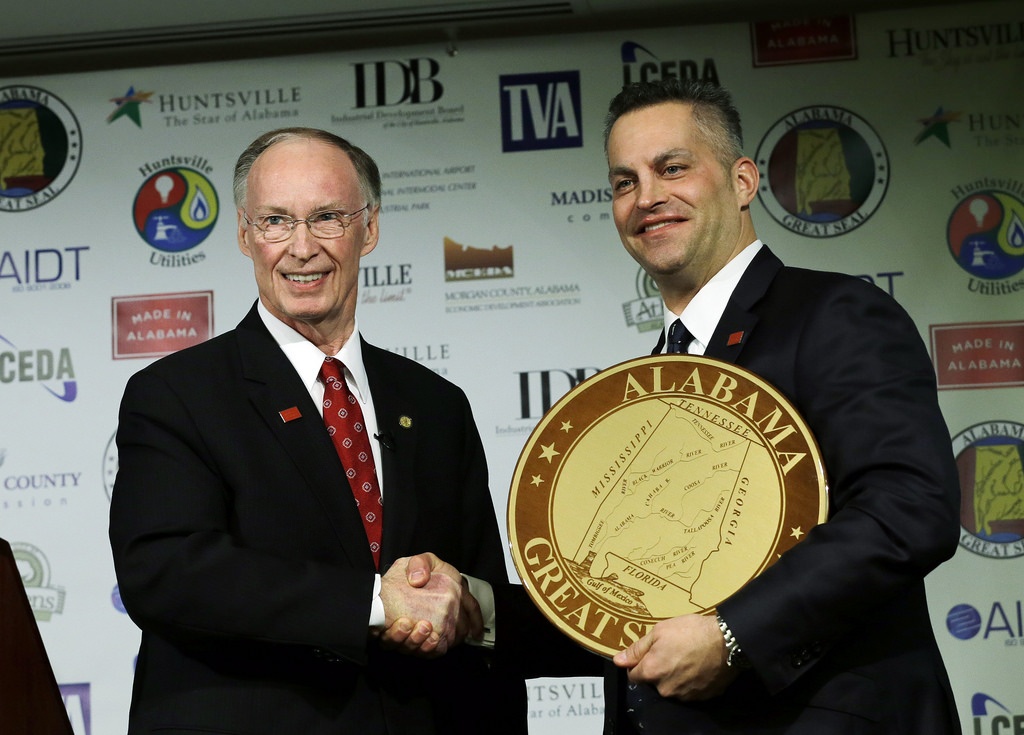 On Jan. 9, 2018, the town of Troy, Alabama, and the state's governor had a big announcement: Kimber Manufacturing, a gun manufacturer based in New York, was expanding — and it had picked Troy to build a $38 million plant that would create 366 jobs.
Alabama Gov. Kay Ivey revealed in her State of the State speech that day that the deal had been finalized, enthusing that the gun production facility's arrival was in Alabama was about more than economics:
There are good, high-paying jobs, and will enable more of our citizens to provide for their families while taking part in the rich history of the Second Amendment. We are proud and honored to welcome Kimber to Alabama!
Why did a Northern-based gun company choose a small Alabama town south of Montgomery to double its production capacity of pistols, revolvers and rifles? Kimber's chief operating officer Greg Grogan said that "Troy offers us expansion with a passionate workforce, extraordinarily low utility costs, a pro-business environment" and "experienced local job training support."
Another key to the deal was money. The executive noted that Kimber was lured to Alabama by "long-term incentives from the state and local government alike." Although it's hard to find precise details about the incentive package Kimber received, reports of the total cost of local and state subsidies range from $24 million to $50 million — a hefty sum in a state that ranks 38th nationally in school spending per pupil.
Kimber's expansion in Alabama is the latest in a series of recent moves to the South by leading gun manufacturers, shifting the center of firearm production from the Northern "Gun Valley" in Connecticut, Massachusetts and New York that has dominated the industry for over a century towards low-wage and gun-friendly Southern states.
The costly Alabama deal — announced just weeks before the tragic Parkland, Florida, school shooting, which has launched a vibrant gun reform movement led by teen survivors at Marjory Stoneman Douglas High School — also highlighted the tens of millions of dollars that taxpayers, especially in budget-strapped Southern states, are paying to gunmakers to do business.
Big gun dealers
The big-ticket deal to land Kimber, whose Troy plant is expected to open in early 2019, isn't the first or most expensive package Alabama has used to lure a gunmaker. That distinction goes to Remington Arms, the country's oldest gun manufacturer.
Headquartered in North Carolina but owned by the sprawling equity firm Cerberus Capital Management of New York, Remington was enticed by Alabama's $68.9 million incentive package in 2014 to lay off more than 100 unionized workers in New York and shift production to a non-union facility in Huntsville.
Remington's plant in Huntsville builds the Bushmaster AR-15 style semi-automatic rifle, a gun that has been used in several mass shootings and is similar to the one used by the Parkland school shooter.
Due to their frequent use in public shooting sprees and limited value for hunting and other civilian applications, AR-15 style rifles were banned in 1994. But gunmakers tweaked their specifications to continue selling them, and Congress allowed the ban to sunset a decade later.
Alabama's generous giveaways to lure Kimber and Remington are part of a larger shift — backed by millions in taxpayer money — to entice gunmakers to the South. The fast-growing gun industry had been eyeing Southern states for years due to their pro-business generosity, low labor costs and gun-supportive politicians.
The 2012 Sandy Hook massacre, which saw 20 children and six adults killed, was a key turning point: The tragedy led states like Connecticut and New York to pass more stringent gun control laws, which leading gun companies based in those states thought created a hostile climate for their businesses.
Capitalizing on the situation, Southern lawmakers pushed a series of deals to lure gunmakers South. Aside from the big-ticket Alabama projects, this included:
In 2014, Sturm, Ruger & Co. passed on expanding its factory in New Hampshire and instead opened a new facility in Mayodan, North Carolina. According to the Associated Press, the gunmaker "dangled the possibility it could still go elsewhere," causing state and local officials to up their incentives until the deal was done. The final price tag: $15.5 million in tax breaks, employee training and infrastructure improvements.


When Maryland passed new gun laws in 2013, Italian gunmaker Beretta announced it would close its plant there and open a new operation in Tennessee, a state which Beretta's attorney said showed "consistent, strong support for Second Amendment rights." Tennessee also showed Beretta lots of money: More than $10.4 million in state and local incentives.


Kentucky's history with subsidizing gun manufacturing dates back further. Since 1998, Smith & Wesson has received more than $6 million in giveaways, including $4.5 million for the expansion of its plant in Graves County.
What kind of jobs?
While Southern leaders and gun manufacturers wrap these deals in the rhetoric of defending the Second Amendment, at bottom the giveaways to lure firearms manufacturers have a similar economic purpose to other big-ticket development projects in the South: to create jobs at a low cost.
In moving South, the gun industry has shed unionized jobs in the North for the promise of cheap and union-free labor. In 2013, automatic rifle maker PTR Industries announced it was leaving Connecticut and moving to Aynor, South Carolina, helped by a combination of state and local giveaways including a $350,000 grant from the state's "closing fund."
At a press conference announcing the deal, then-Gov. Nikki Haley declared, "I am always proud to say, we don't have unions in South Carolina, because we don't need unions in South Carolina. Our companies take care of those that take care of them, and I have no doubt that PTR is gonna do a great job with their associates." Haley then looked to the PTR executives surrounding her and said:
I work for you. My job is to make sure business is easy for you … We support them with everything they need, we support them in every way.
But after a lull in semi-automatic rifle sales, PTR faltered. The 145 promised jobs didn't appear, and layoffs and pay cuts were announced across the company. PTR struggled to pay even the reduced rent Horry County had offered on its facility.
The volatility of the gun business has helped sink other big deals. In 2011, Florida shoveled $1.6 million to Connecticut-based Colt Manufacturing for a facility in Osceola County that never got off the ground. Lawmakers are now trying to claw back the money. When gun sales plummeted after the election of President Donald Trump, Remington's fell 27 percent in the first nine months of 2017, pushing the gunmaker into bankruptcy proceedings.
Gun industry observers predict that the Parkland tragedy and ensuing aggressive calls for gun reform will fuel another burst in gun sales, as has been the case after past mass shootings. But as scrutiny of the firearms business grows, so too will calls for public officials to refrain from subsidizing gun industry profits. As Cathie Whittenburg of the group States United to Prevent Gun Violence said after the Sandy Hook tragedy:
I think it would be disturbing to people to know that they are essentially subsidizing the manufacture of these guns. It's certainly not something I want to be doing.

 
Tags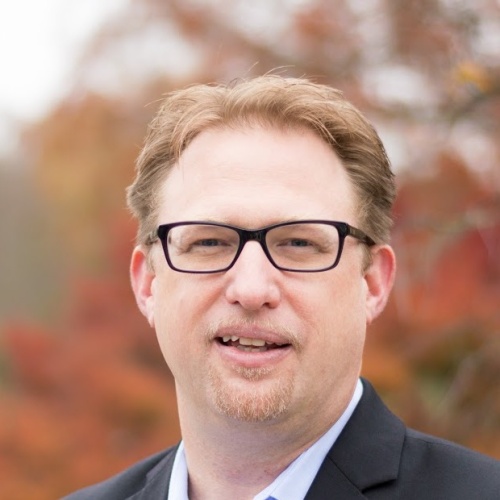 Chris Kromm is executive director of the Institute for Southern Studies and publisher of the Institute's online magazine, Facing South.