VOICES OF RESISTANCE: Connecting human rights work in the U.S. and global South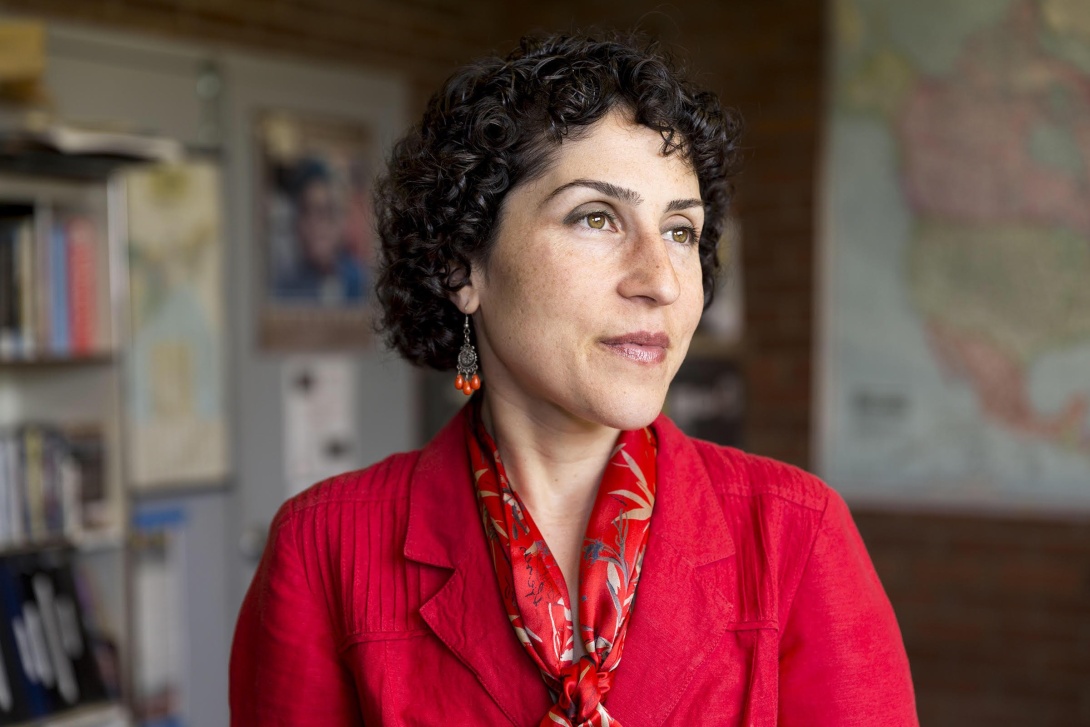 Although the Trump administration's extremist rhetoric has inspired many people to get involved in movements for human rights, Azadeh Shahshahani of Project South and the National Lawyers Guild knows that the fight is far bigger than Trump. 
A Muslim-American human rights attorney who for years has been on the front lines fighting for the rights of immigrants, Muslims, and other vulnerable communities, Shahshahani understands how critical it is in this political moment to listen to communities that are directly impacted by hostile policies. 
We recently spoke with Shashahani by phone about her work for our ongoing "Voices of Resistance" series, which aims to draw insight and inspiration from the South's deep history of struggle for social change and to learn from a new generation of Southern leaders working in today's volatile political climate. Her responses have been lightly edited for clarity. If you have ideas for other Southern change makers to feature in the series, please contact Rebekah Barber at rebekah@southernstudies.org. 
Tell me about your background and what led you to become a human rights attorney and activist.
I actually went to law school at the University of Michigan with idea of doing human rights work, but the conception that I had about the work was that it would be international — outside of the U.S. 
Then after law school, I moved to North Carolina because of family circumstances. When I moved to North Carolina, I noticed there's a very large Middle Eastern community. This was back in 2004 at the height of the post-9/11 crackdown on Muslim communities.
I was looking for some type of project or organizations to help address the legal needs of the community and didn't find anything, so I approached the ACLU of North Carolina with the idea of starting a project. We were able to get a fellowship through the Z. Smith Reynolds Foundation. I was doing that work with the ACLU of North Carolina for about a year and a half — going to mosques and cultural and community centers around the state and doing "Know Your Rights" presentations. We also had a seminar where we trained about 60 to 70 attorneys on how to represent community members who face religious discrimination or were subjected to interviews by the FBI or other kind of issues, such as naturalization delays. I also worked on some cases that I learned about during the course of the presentations. 
After my work in North Carolina, I moved to Georgia where I again began working at the ACLU as the state's interim legal director, but my heart was really with the work I was doing before. So the board and executive director basically let me start my own project. I directed the National Security/ Immigrants' Rights Project for the ACLU of Georgia for about seven years. 
Because I was working on immigrant rights issues, my work was broader. I was also working with Muslim communities. And the work was very timely. Just a couple days before I was about to start this work, we were approached by the executive director of the Georgia Latino Alliance for Human Rights, a grassroots organization that we still work with very closely. They told us that some community members were being picked up off the street because of the 287(g) program that had had just been implemented in Cobb County. [The program allows the Department of Homeland Security to deputize state and local law enforcement to carry out federal immigration law.]
Community members were disappearing and taken to these overcrowded jails in horrible conditions. It was right in the middle of the 2008 legislative session in Georgia, and one of the bills that was being proposed would have given law enforcement the authority to seize the vehicle of anybody that they determined to be undocumented. They would have had to rely on racial profiling if somebody sounded like they were an immigrant or looked brown. Thankfully, that bill failed because the legislative counsel advised the legislature that it was unconstitutional on its face. 
But I remember this bill because the sponsor elicited racist rhetoric to push for it. He would say, "We don't know where these people are coming from." The atmosphere and rhetoric is very reminiscent of what we are facing today in terms of Islamophobia, xenophobia, and racism, and with politicians stoking fears in the population and scapegoating immigrant communities, Muslim communities, and people of color to try to achieve their ultimate aim. 
In the governor's primary election in Georgia a couple of weeks ago, the Republicans were just using such ugly rhetoric against immigrant communities. They were trying to outdo each other. One of them was using a pickup truck to talk about kidnapping undocumented immigrants off the street and deporting them. Another was using a deportation bus, literally driving around communities in a bus to pick up people. 
So unfortunately, this is the type of rhetoric and actions that we continue to face. 
What are the particular challenges of being a human rights activist under the Trump administration?
I think one challenge is just learning to maintain your well-being. It's very easy to be consumed by everything that this administration is throwing at us on a daily basis, particularly for those of us living in states with governments that are hostile towards immigrants and people of color and Muslims. It's not just the federal government that we're fighting, but the state governments, too, so the challenge is multiplied. It's really a lot of work and it can be exhausting. So for those of us who are in this for the long haul, I think we need to figure out how to do the work in a way that doesn't burn us out. And at the same time, as we connect with others who are similarly in the struggle, we need to support each other and give each other strength.
Grassroots organizations, community members, and  directly impacted people — we've been doing work for a long time. So it's really important for people who are not directly impacted to, instead of trying to recreate the wheel, go to grasstoots organizations and directly impacted individuals and find out what their needs are and how they can support them.
Recently we had a boost of energy. One of our friends who runs this list serve of activists around the country encouraged their folks to write letters of appreciation for us. Typically we are used to getting hate mail, but this was a surprise because we received literally hundreds of postcards from around the country with supportive and affirming messages. It was just a really beautiful act of solidarity. I think all of us who are engaged in this work should be doing more to support each other on a daily basis. 
Can you talk about the importance of members of vulnerable and targeted groups being leaders on the front lines?
It's really important for the work always to be led by directly impacted communities. After the election of Trump, we saw a lot of outrage and a lot of people who kind of woke up all of a sudden — as if there were no violations under the Obama administration. Many people were just oblivious to everything that was happening then all of a sudden when Trump was elected they were like, "Oh, things are bad, what can we do?" 
Grassroots organizations, community members, and directly impacted people — we've been doing work for a long time. So it's really important for people who are not directly impacted to, instead of trying to recreate the wheel, go to grassroots organizations and directly impacted individuals and find out what their needs are and how they can support them. 
How have you been able to connect your fight across the South to the global struggle for human rights?
I've been fortunate through the National Lawyers Guild and Project South to be able to do this work. Through the National Lawyers Guild I went to different parts of the global South, including Palestine, Haiti, Venezuela, and Honduras — places where the U.S. government has directly or through its allies played a destructive role. 
At the National Lawyers Guild we always view our role as Americans with an important obligation to hold the U.S. government accountable. So we went to Egypt and Tunisia after the revolutions, and we wanted to know how the U.S. government had been supporting the dictatorial regimes. 
When we came back, we put out a report. And we went to Honduras after the coup to document the sham election. Our role was to observe, to see what was happening. The U.S. embassy during the Obama administration was putting out messages about the election being a festival of democracy with a straight face. 
We could see that human rights activists even at that time were being threatened. We met with Berta Cáceres, the indigenous Honduran human rights activist who was murdered by forces closely allied to the regime — some of them who had actually received training in the United States. And even at that time, she showed us the death list she was on. That was the type of regime that the U.S. government was supporting and continues to support. 
Our role was to shine a light on this, document what was happening, and then to come back and try to create awareness among the populace here. 
Similarly at Project South, our work is in support of the social justice movements that are happening in different parts of the global South. We take directions from them in terms of the work that they're doing and to find out how we can lend support and also participate in the joint struggle. 
Can you talk about some victories that have been won through organizing?
In a difficult state for immigrants, like Georgia, we've actually had victories. We defeated SB 452, a bill that would have mandated local police to collaborate with ICE. This was a bill that was being directly pushed by Lt. Gov. Casey Cagle, one of the frontrunner candidates for governor on the Republican side. It was a foregone conclusion for some that it was going to pass, but we didn't give up. We organized a couple of grassroots lobby days that enabled folks to come to the capital and receive lobby training and directly talk to their representatives. We produced materials for folks to be equipped with knowledge of what the bill does and helped lead this campaign to ensure that it got defeated.
Also, we've been able to get seven localities in Georgia to limit their collaboration with ICE. That's huge, considering that the state passed an anti-sanctuary law back in 2009 before any Georgia locality was even considering having any type of policy on immigrant rights.
These localities have since come under attack. Cagle has filed a complaint against the city of Decatur because its going to help his campaign. But they haven't retreated because they know that there's a community supporting them.
 
Tags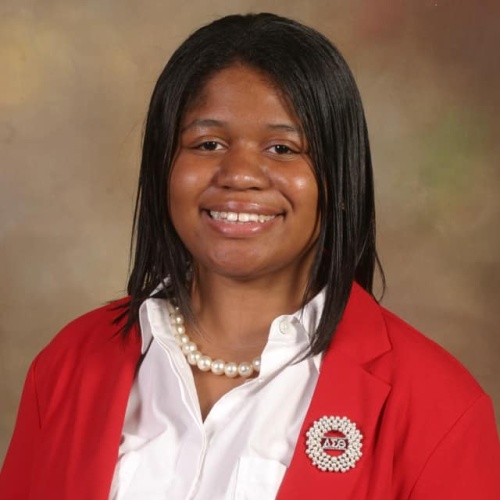 Rebekah is a research associate at the Institute for Southern Studies and writer for Facing South.