Durham leaders investigate conditions at for-profit immigrant detention center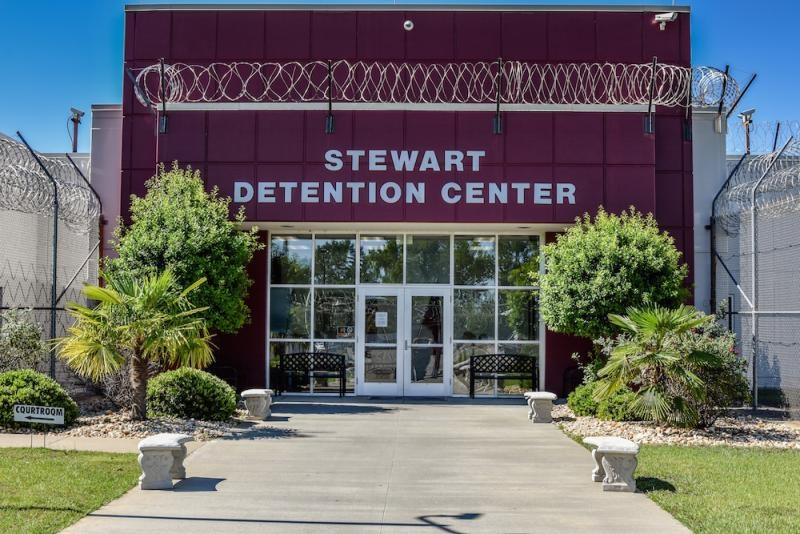 Earlier this month, U.S. District Court Judge Clay Land denied a motion to dismiss a class-action lawsuit that Wilhen Hill Barrientos, Margarito Velazquez Galicia, and Shoaib Ahmed filed back in April against CoreCivic. The Tennessee-based private prison company operates the Stewart Detention Center in Lumpkin, Georgia — one of the largest immigrant detention centers in the nation with a capacity of about 2,000.
The lawsuit filed by the men, all either current or former Stewart detainees, details overcrowding at the facility, poor bathroom conditions, and a lack of access to basic hygiene products like toilet paper, soap, and toothpaste. While detainees are forced to work for just $1 to $4 a day, CoreCivic reported earnings of over $387 million last year and contributed $250,000 to President Trump's inaugural festivities.
Stewart detainees have also spoken out about finding worms in their food and the facility's misuse of solitary confinement. The center's location in a rural part of Georgia along the Alabama border makes it difficult for the immigrant detainees to obtain legal representation. As a consequence, most detainees who make it out of Stewart do so only when they are deported back to the countries that they fled from. Stewart has gained a reputation as a place that breeds hopelessness.
In order to better understand the detention and deportation process and what might await constituents who end up at Stewart, a group of six local elected officials from Durham, North Carolina — all women of color — made the eight-hour trip to Stewart on Aug. 13. The trip was organized by the office of Democratic U.S. Rep. G.K. Butterfield, and participants included Mayor Pro Tem Jillian Johnson, County Commissioner Brenda Howerton, school board member Natalie Beyer, and city council members Vernetta Alston, Javiera Caballero, and DeDreana Freeman.
While there, the women not only toured the facility but also attended a court hearing at the adjoining immigration court. Some of their observations: 
Of the 250 to 300 detainees they saw, only one was a non-Latino white man.


Most of the detainees wear dark blue and tan uniforms indicating that they have not committed a criminal offense but merely lack official permission to be in the U.S.


There were at least four detainees on suicide watch but no on-site psychiatrist.


The judge presiding over the court hearings was not physically present in the courtroom but appeared via video screen.


Of the 13 men in the courtroom that day, only one had legal representation.


During the court session, nine men asked for "voluntary departure"— that is, to be deported instead of enduring the conditions at Stewart any longer.
"It is a prison," Johnson told Facing South. "There's nothing else to call it."
Indeed, Stewart was originally constructed as a prison but converted into an immigration detention center in 2006 when CoreCivic — formerly Corrections Corporation of America — realized there was more profit to be made from immigrant detention as fewer Georgians were being criminally incarcerated. 
Council member Caballero noted that most of those detained at Stewart were arrested at the border while attempting to seek asylum. She also pointed to several stories of asylum-seekers being arrested and detained by ICE even while attempting to follow the proper legal process. 
Before being appointed to city council earlier this year to fill a vacant at-large seat, Caballero — an immigrant herself and Durham's first Latinx council member — began to think more deeply about the immigration crisis after hearing the story of Wildin Acosta, a Durham public school student who spent nearly a year in Stewart after being detained by ICE while on his way to class. During her recent trip to Stewart, Caballero was shocked by how young many of the detainees looked. 
The officials were unable to find out how many Durham residents were being held at Stewart. However, they do know that Durham residents have been detained there and deported. Representing a city that is 15 percent Latinx, they feel an urgency to come up with concrete proposals to protect their constituents.
They plan to hold a public forum soon to report on their trip and hear from Durham residents. In a statement released this week, they proposed a few practical solutions to keep constituents out of Stewart: diversion programs aligned with federal immigration law, a language access plan across all levels of local government, driving safety programs that could help residents attain a local certification for driving, and the creation of a rideshare program to decrease DUI rates and ensure safer travel. 
"It's really important that, as much as possible, we are exercising our power to prevent people from being caught up in the system whenever we can," Johnson said.
 
Tags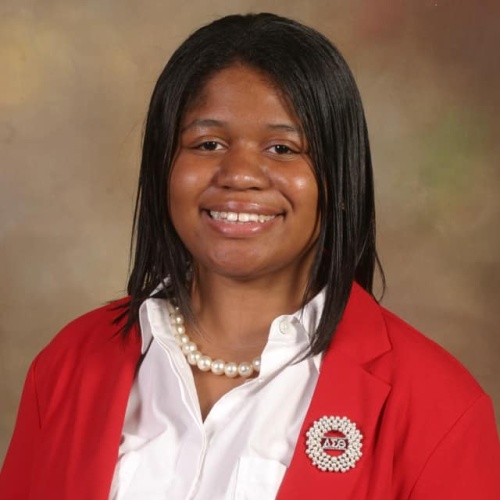 Rebekah is a research associate at the Institute for Southern Studies and writer for Facing South.