Poor People's Campaign faces down a hostile state government in Kentucky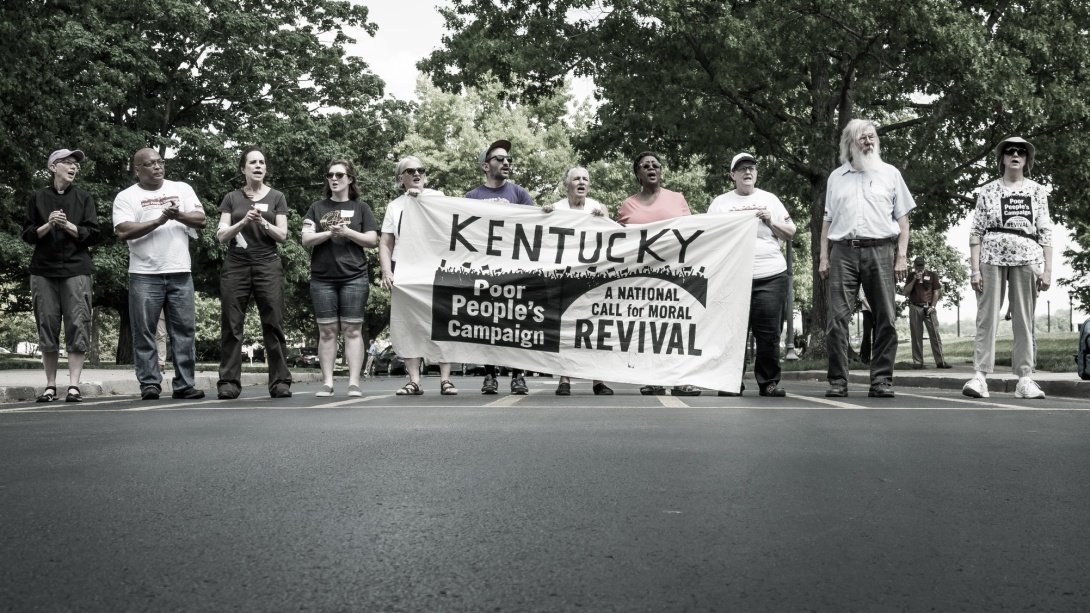 Since May, activists across the U.S. have been uniting under the banner of the Poor People's Campaign: A National Call for Moral Revival to press for solutions to entrenched poverty. In the six weeks leading up to June's national rally in the nation's capital, chapters of the campaign from North Carolina to California petitioned their state legislatures to address wealth inequality.
No chapter has had more difficulty in confronting their elected state officials than the one in Kentucky, the fourth-poorest state with 18.5 percent of the population living below the federal poverty line. It was the first to be denied access to the statehouse, during its kickoff rally in June. When the protestors attempted to enter the capitol in Frankfort, security officers informed them of a "two in, two out" rule that had only recently been put in place by the legislature.
The campaign vocally protested the restrictive rule, and national leader Rev. William Barber of North Carolina traveled to Kentucky to speak out against it.
"Your governor is determined to violate the constitution he has sworn to uphold," Barber told activists at a Frankfort press conference on June 13.
The administration of Republican Gov. Matt Bevin has drawn most of the criticism from the Kentucky campaign. Bevin took office in 2015 amid a conservative resurgence in the state, becoming one of only two Republican governors in Kentucky since 1970. He has the backing of the state legislature, which last year came under total GOP control for the first time in history.
Bevin has been disastrous for the poor in Kentucky, according to Pam McMichael, one of the state campaign's three co-chairs. "All along in his administration he's shown disregard for people who are hurting," she said.
In January, Kentucky became the first state to propose work requirements for Medicaid recipients. The proposal was swiftly approved by the Trump administration but was struck down by a federal judge. The Bevin administration then slashed Medicaid vision and dental care coverage for over 400,000 Kentuckians.
"He definitely does not agree with us on the root causes of poverty," said McMichael.
Despite its clashes with the Bevin administration, the Poor People's Campaign has developed relationships with some key Democratic allies within Kentucky state government. For example, Secretary of State Alison Lundergan Grimes provided water for protestors, while Attorney General Andy Beshear wrote a legal opinion ruling that the administration's "two in, two out" statehouse rule was unconstitutional.
A week after Beshear issued his July 3 opinion, the Poor People's Campaign entered the state capitol and delivered a scroll to Bevin's office. Rather than address the protestors in person, however, the governor left a voicemail for McMichael, who invited the governor to a public hearing. Bevin did not respond.
In an interview with Facing South, McMichael criticized Bevin for his "cavalier attitude" and "disregard" for the poor. As the national campaign shifts into a new phase, McMichael and the Kentucky Campaign are also preparing to mobilize politically.
"The challenge is to motivate and to get people educating each other about the issues," said McMichael.
Like the national campaign, Kentucky's does not focus solely on poverty but also addresses issues such as ecological devastation and health care. Roughly 1,000 people have become involved in the state campaign since its inception in May, from urban centers such as Louisville and Bowling Green to rural Eastern Kentucky, where generations of coal mining have taken a severe environmental toll. McMichael aims to get even more people involved.
"Building broader and wider support is very important for this phase," said McMichael. "We're working for transformative models of popular and political education."
When Kentuckians head to the polls on Nov. 6, they will not be voting for governor; that race will take place next year. To date, Bevin's only declared challenger is Attorney General Beshear.
Tags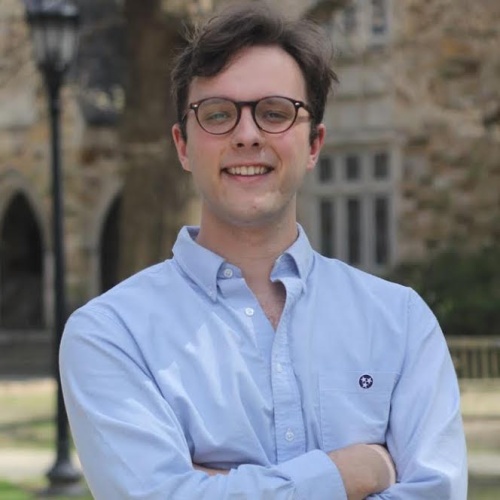 Junior Walters is an intern with the Institute for Southern Studies. He studies history at Rhodes College in Memphis, Tennessee, and writes about economic justice and state politics in the South.