N.C. Supreme Court justice's re-election campaign takes a far-right turn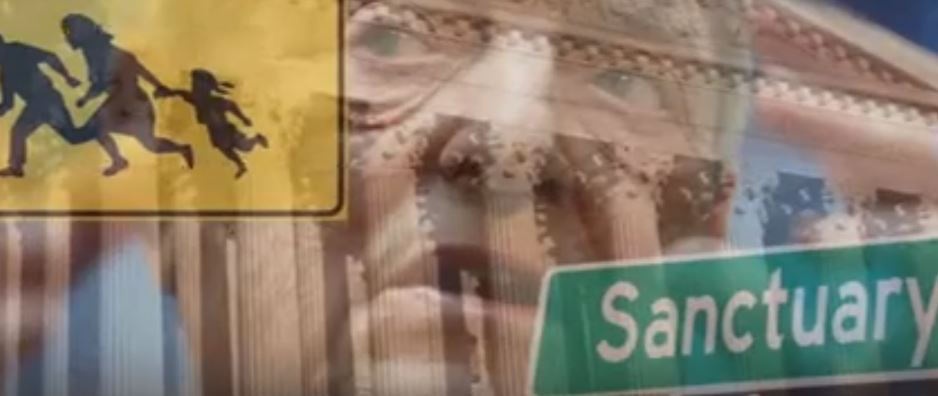 Trailing her Democratic challenger in the polls, Republican North Carolina Supreme Court Justice Barbara Jackson has steered her re-election campaign into the fringes of the far right, raising questions about whether she can appear impartial, as ethics rules require.
Her campaign ad opens by bashing "out of control liberal judges allowing sanctuary cities to protect illegal immigrants." At a recent debate with her opponents, Jackson lamented the state Republican Party's racially-charged attack ad against her Democratic opponent as "unfortunate" but said nothing about her own campaign's ad. Jackson has also retweeted supporters who have a history of sharing racist and other offensive content, and she appeared at a rally organized by a far-right tea party group.
Jackson's new ad is a sharp contrast to her understated 2010 re-election ad, which simply touted her record and described her as "conservative." Since that election, North Carolina's Republican-controlled legislature brought back partisan races for judges, the first state to do so in nearly a century.
Earlier this month, Jackson served as a keynote speaker at an annual event hosted by an Asheville tea party group. Her colleague, Republican Justice Paul Newby, was criticized for appearing at the same event during his 2012 re-election campaign, with media reports noting that the group had compared President Obama to Adolf Hitler. In the past week, the group's retweets have warned of violent attacks from leftists, touted U.S. Rep. Jim Jordan (R-Ohio) despite accusations of covering up sexual misconduct, and opposed an effort to rename the Savannah College of Art and Design's Clarence Thomas Center for Historic Preservation after Anita Hill, who accused Thomas, now a U.S. Supreme Court justice, of sexual harassment.
Jackson has also been flirting with the far right on the Twitter social media platform. On Oct. 14, for example, Jackson shared a tweet from a supporter criticizing one of her challengers but deleted it after another user pointed out the supporter's history of racist remarks, including "blacks are unable to change their behavior" and a defense of the organizers of the violent white-supremacist rally in Charlottesville last year. But that same day, Jackson retweeted another supporter with a history of sharing fake news and racially charged rhetoric.
Jackson also followed Twitter user NC Zero, a self-described "deplorable," who shared an image of the justice's Democratic opponent with African-American leaders, warning of an "ultra left-wing takeover of the courts." And Jackson has retweeted users who often share stories from Breitbart News, a far-right website that has published xenophobic and racist content as well as conspiracy theories and intentionally misleading stories.
Facing South reached out to Jackson for comment but did not hear back immediately.
Jackson can't blame her controversial retweets on her staff: In 2015, she wrote an article about judges and social media titled "To Follow or Not to Follow," in which she said that she runs her own Twitter account. "I hired a 20-something social media consultant to help run my Twitter account," she said of her early experience with the site. "I quickly learned that this was not a great idea." The consultant's tweets, she said, were too partisan and "not sufficiently circumspect." She continued:
I think it is very difficult to delegate the communication responsibility for your campaign to someone who does not have a keen understanding of what it means to be a judge, and many of our young, enthusiastic campaign workers simply lack the life experience to discern what is and is not appropriate.
Jackson noted that some judges have faced charges of ethics violations for their social media conduct, mostly for connections to parties appearing before them. Judges in Arkansas and Texas, for example, have been disciplined for racist, sexist, or homophobic online remarks.
In 2016, the Massachusetts Committee on Judicial Ethics offered guidance specific to Twitter and retweets. The committee notes that for "each piece of information revealed by the judge's Twitter account" — including retweets — "the judge must consider whether it would cause a reasonable person to question the judge's impartiality." The committee specifically advised judges to "consider both the content and the source of" their retweets.
Jackson has shared a number of tweets from questionable sources. This summer, for example, she retweeted a photo with a Republican activist who shared a false rumor about white landowners being murdered in South Africa. She retweeted another user who shared a comment from a conservative author calling a Democratic U.S. senator a "wizened hag."
North Carolina's ethics rules say that judges "should personally observe appropriate standards of conduct to ensure that the integrity and independence of the judiciary shall be preserved." Judges may engage in "constitutionally protected" speech — as long as it does not create the appearance of bias or impropriety.
When a justice faces an ethics complaint, their colleagues on the N.C. Supreme Court decide the case. Until 2013, North Carolina had a transparent process in which state Court of Appeals judges would hear ethics complaints against high court justices, but a 2015 law — supported by Republican members of the state Supreme Court — ended that system. The liberal watchdog group NC Policy Watch said the new process would give the justices "the sole authority to discipline judges — including themselves — and allow them to decide if, when and who to discipline in secret."
Ethical questions aside, Jackson is also likely violating the First Amendment rights of the Twitter user who pointed out that she was sharing content from a problematic source: Jackson appeared to block the user, who said he is a constituent in North Carolina. That appears to contradict what she wrote in her 2015 article — that she has not put "any restrictions on access to my accounts. I think this helps keep me keenly aware of what I am posting and how it will be perceived."
The blocked user responded by asking, "Why would Judge Barbara Jackson block me from her official account for pointing out that she was retweeting an alt-right racist supporter? A NC Supreme Court judge should know that is a First Amendment violation."
President Trump was recently sued in a New York federal court for blocking Twitter users who criticized him. In May, a judge ruled that Twitter is a "public forum" under the First Amendment and that blocking other users from participating in that forum violates their free speech rights.
(Facing South intern Ben Barber provided research assistance for this story. The author donated $200 to the Earls campaign in December 2017, before joining the Facing South staff.)

Tags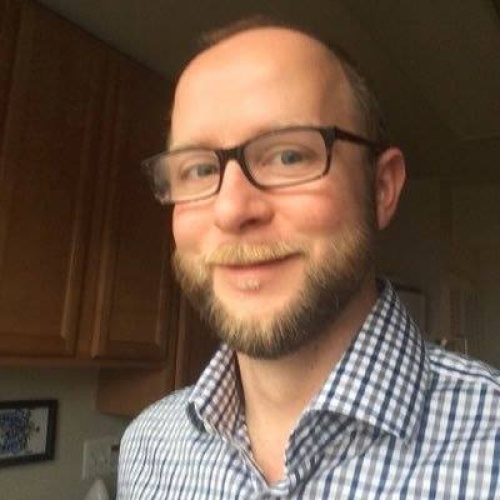 Billy is a contributing writer with Facing South who specializes in judicial selection, voting rights, and the courts in North Carolina.