N.C. voter suppression architects prepare to strike again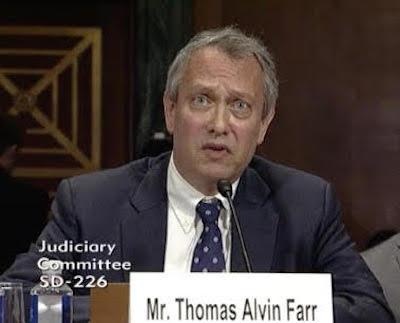 In this year's midterm elections, Democratic candidates for the North Carolina legislature won more than half the votes cast, but Republicans kept control of both chambers, thanks to extreme gerrymandering. Though Democrats captured enough seats to end the Republican supermajority that repeatedly overrode the Democratic governor's vetoes, that supermajority will not go quietly. 
North Carolina voters also approved a constitutional amendment that says photo ID is required to cast a ballot, and the legislature will return to Raleigh on Nov. 27 for a special lame-duck legislative session to decide which IDs are acceptable. 
The session will be the last chance for power grabs by a Republican supermajority that has ruled the state capital in a way that's led to comparisons to autocrats and dictators since 2013. One of its first agenda items was an overhaul of state elections. It passed a sweeping voting law that included cuts to early voting, a strict voter ID requirement, tougher rules for counting provisional ballots, and the end of same-day registration. 
A federal court later concluded that legislators had sought data on how these provisions would impact black voters — and intentionally enacted a bill that would make it harder for them to cast ballots.  A Republican lawyer, Thomas Farr, helped legislators draft the bill and defended it in court. Farr was then nominated by President Trump to be a federal judge in Eastern North Carolina, part of the historic "Black Belt," a region with a substantial African-American population that extends from coastal Virginia to the Deep South.
As Farr's former clients return to the state capital to try to pass another voter ID bill, the U.S. Senate is scheduled to vote on his confirmation. Farr has been criticized by civil rights advocates for his decades-long record of defending voter suppression and his longtime partnership with a white supremacist lawyer.
Targeting black voters with precision
When North Carolina legislators conceived of the voter ID law, they knew that the Voting Rights Act required them to have any election changes approved by the federal government due to the state's history of voting discrimination. But in June 2013, the U.S. Supreme Court struck down this "preclearance" requirement. 
As soon as the ruling came down, North Carolina legislators said they would pass an election law that was much broader than originally planned. They then asked state agencies for "data on the use, by race, of a number of voting practices," as the 4th U.S. Circuit Court of Appeals found in 2016. Farr helped legislators sort through data from the Division of Motor Vehicles (DMV) breaking down possession of driver's licenses by race, according to a New York Times Magazine report. 
After receiving this data, the legislature passed a law "that restricted voting and registration in five different ways, all of which disproportionately affected African Americans," the court said, concluding that legislators had targeted black voters "with almost surgical precision."
Republican legislators were outraged by the ruling. Senate leader Phil Berger called the decision "politically motivated" and speculated that it was intended "to reopen the door for voter fraud" and allow Democratic candidates "to steal the election." When lawmakers appealed to the U.S. Supreme Court, Farr's brief claimed that "the notion that these election laws are reminiscent of 'the era of Jim Crow' is ludicrous." The high court dismissed the appeal in 2017 after the Democratic governor and attorney general declined to continue defending the law.
The law was in effect for only one election, the 2016 primary, in which it functioned as designed: The voter ID requirement kept at least 1,400 citizens — including a disproportionate number of black voters — from casting ballots. That number does not include voters who declined to cast provisional ballots when told they lacked an acceptable ID, or those who said they weren't offered a provisional ballot, as the law required. Reports also suggested that provisional ballots weren't counted consistently.
Since the voter ID amendment was ratified by voters earlier this month, voting rights advocates and editorial boards have asked the legislature to choose a different path than the one it took five years ago. For example, the 2013 law did not allow voters to use student IDs issued by state universities. 
The 2013 version required the state to provide IDs free of charge, but voters reported problems getting them from the DMV. And this year, the DMV has been besieged by complaints from the public and lawmakers about long wait times, with a few people reporting that they waited as long as 7 hours. 
In Elizabeth City, a majority-black community in northeastern North Carolina, the average wait time at the DMV is one hour and 40 minutes, far higher than the one-hour statewide average. In Pasquotank County, which includes Elizabeth City, black voters make up less than half of the voters in the county, but nearly two-thirds of the voters who don't have a photo ID issued by the DMV, according to Democracy NC.
The Nov. 27 lame-duck session will be the last chance for Republican legislators to exercise their supermajority power — and history shows how far they could go. In 2016, after North Carolina Democrats won elections for governor and the state supreme court, the legislature called a lame-duck session to pass laws that limited the power of the governor and to explore the idea of creating two new seats on the supreme court, which would have negated the voters' decision to elect a liberal majority.
Legislators backed off, but since then they have repeatedly tried to restructure the courts and change judicial elections to favor their preferred judges.
A vote suppresser on the bench
Thomas Farr was first nominated to be a judge in Eastern North Carolina 12 years ago by President George W. Bush. When the Senate failed to confirm, Bush re-nominated Farr in 2007 with the same result. 
Though the Eastern District of North Carolina has a substantial African-American population, the court has never had a black judge. North Carolina's Jesse Helms, a staunch opponent of civil rights during his 30 years in the U.S. Senate, repeatedly blocked black judicial nominees. After Helms left office, President Barack Obama nominated two highly qualified black women to the seat, but the Senate didn't vote on them, even though one was previously recommended by Republican Sen. Richard Burr of North Carolina.
When President Trump took office, Republicans again turned to Farr to fill the seat that at that point had been empty for well over a decade. Rev. William Barber, a civil rights leader who was head of the North Carolina NAACP at the time, described Farr as "a public architect of the regressive and discriminatory backlash" to growing black political power in North Carolina. 
Farr's nomination stalled last year, even as the Republican-controlled Senate confirmed a record number of judges. Like Bush before him, Trump re-nominated Farr in January. Last month, there were reports that Trump planned to nominate Farr for a fifth time in early 2019, but Senate Majority Leader Mitch McConnell of Kentucky instead scheduled a vote on Farr when the Senate reconvenes for its lame-duck session.
The long-awaited vote on Farr comes at a surprising time. Since Republicans gained at least one Senate seat in the recent election, they would presumably have more leeway to confirm controversial judicial nominees next year. Also, an outgoing Republican senator has pledged to vote against any judicial nominees unless the Senate holds a vote on an unrelated bill that Republican leaders oppose. 
Timing aside, Republicans' unyielding persistence on the Farr nomination raises troubling questions. Why did two Republican presidents feel the need to nominate Farr four times to this seat, even though they knew he may not have the votes for confirmation? North Carolina is home to many accomplished Republican lawyers who likely would have sailed through the Senate. So why Farr? 
The push to make an architect of black voter suppression a federal judge in the Eastern District of North Carolina raises the specter of the state's grim racial history. The region was the epicenter of voter suppression during Jim Crow, and in 1901 it was the site of a bloody coup — the only successful one on U.S. soil — in which a white mob destroyed the black political establishment in the coastal city of Wilmington.
As Rev. Barber once said, Eastern North Carolina is "a place where it often feels like the civil rights movement never happened."
Tags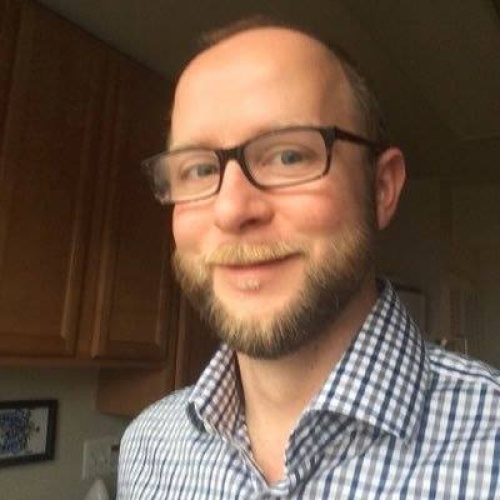 Billy is a contributing writer with Facing South who specializes in judicial selection, voting rights, and the courts in North Carolina.