VOICES OF RESISTANCE: How to unseat an ICE-collaborating sheriff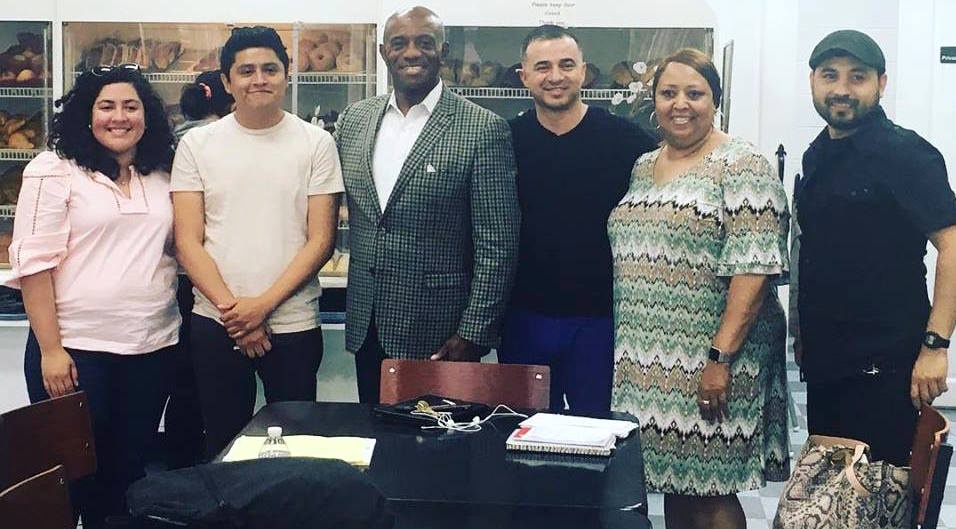 Through her organizing work around immigration issues, Stefania Arteaga has witnessed the devastating impact that the U.S. government's 287(g) program has had on immigrant families. Launched in 1996, the program deputizes local law enforcement to detain undocumented immigrants in local jails and help enforce federal immigration law. Because of it, Arteaga has seen the parents of friends deported and others left living in fear.
In 2016, after the election of President Trump, Arteaga joined with a group of other young organizers in North Carolina's Mecklenburg County, home to Charlotte, to found Comunidad Colectiva, a grassroots group that advocates for immigrants. This year, as part of its organizing strategy against 287(g), the group focused its efforts on the county sheriff's May Democratic primary, which pitted pro-287(g) incumbent Sheriff Irwin Carmichael against challengers Garry McFadden and Antoine Ensley, former Charlotte police officers who pledged to stop participating in the program. McFadden won with 52 percent of the vote and faced no Republican opposition in this month's general election.
His win is part of a broader trend across North Carolina, where the state's seven largest counties — Buncombe, Cumberland, Durham, Forsyth, Guilford, Mecklenburg, and Wake — all elected Black men to serve as sheriff this year amid concerns about racial inequities and treatment of immigrants. It marks the first time Buncombe, Cumberland, Guilford, Durham, Forsyth have ever had Black sheriffs.
We recently spoke with Arteaga about Comunidad Colectiva's organizing efforts for our ongoing "Voices of Resistance" series, which aims to draw insight and inspiration from the South's deep history of social change and to learn from a new generation of Southern leaders working in today's volatile political climate. Her responses have been lightly edited for clarity. If you have ideas for other Southern change makers to feature in the series, please contact Rebekah Barber at rebekah@southernstudies.org.
Tell me a bit about your background and what led you to advocacy work.
I am originally from El Salvador and came to the U.S. with my family when I was 7 years old. My life has revolved around immigration issues. In my small hometown in New Bedford, Massachusetts, I experienced one of the largest workplace raids under George W. Bush's administration. And so early on, my family instilled in me the need to help others around immigration issues. 
At the time, my family used to live in stack houses, which are three-story houses that have apartments stacked on top of each other. After the raid occurred, we ended up taking in a large number of migrant families. Most of them were women left with children. Families of five would split these two one-bedroom apartments that my dad rented. 
So that's a little bit about how I was impacted by immigration. Thankfully, I've never had to deal with any immediate family deportations. But when I moved here to Charlotte around 2007, there definitely was a huge number of immigrant families who were impacted by 287(g), specifically for driving without a license. 
And it just happened to be that most of those families were the parents of my friends. So that's initially how 287(g) came into my life — through how I saw my friends' families being broken up. There would be ID checks in predominately Latino neighborhoods, or neighborhoods where there was just one way in and one way out, to catch people who had no way of getting a driver's license.
You talked about the effects of 287(g) under the Bush and Obama administrations. Did you notice any increase in threats against immigrant communities after Trump was inaugurated?
In Charlotte we saw an instant increase in immigration enforcement on the ground, like ICE agents actively going out into neighborhoods and trying to detain people or taking what's called "collateral" — people who happened to be at the wrong place at the wrong time. 
Right after Trump was inaugurated, in February of 2017, we experienced extremely aggressive on-the-ground enforcement, raids, in Charlotte. There were ICE agents in civilian vehicles with fingerprint-reader iPads, detaining as many people as they could in a week's span. We had never seen that before. That really scared a lot of people. It was all over the place on social media. And people weren't believing us. People who were not directly affected by immigration issues were not believing that these raids were going on.
So shortly after that, we did a march called "A Day Without Immigrants." We got 8,000 people to come out on the streets and we shut down the main roads in uptown Charlotte, demanding that ICE be taken off the streets. And at this point, the city of Charlotte was denying that any immigration enforcement was going on. Quickly after that march, the city took back their statement and reversed it.
We realized that, yes we could be advocating for DACA, but we were so far away from D.C. that the best thing we could do for our area, for people that are living here, was to focus on what we could change locally.
One other thing we saw around 287(g) was the arrest of Gustavo Zamudio. He was arrested for allegedly taking money out of the register at the store where he worked. Because of 287(g), he was quickly transferred into ICE custody and, unfortunately, was caught in deportation proceedings at Stewart Detention Center in Georgia. He was an openly gay 18-year-old, still in high school. He ended up signing papers for a voluntary departure.
But Gustavo had an authorization to be in the U.S. He was protected under DACA [Deferred Action for Childhood Arrivals, the federal program that provides temporary deportation relief and work permits to undocumented immigrants who came to the U.S. as minors]. And still after the Trump administration came into power, he was picked up and turned into ICE custody and eventually was sent back to Mexico.
Can you talk about your specific role at Comunidad Colectiva and why you all decided to focus your efforts on the sheriff's race?
Comunidad Colectiva really came to be right after the election — I always say the birth was in November 2016. A group of us who had been organizing in the past through a youth group came together. Originally our main concern was DACA and what was going to happen with that. We were still also concerned about on-the-ground enforcement. We realized that, yes, we could be advocating for DACA, but we were so far away from D.C. that the best thing we could do for our area, for people that are living here, was to focus on what we could change locally.
Many of us have been impacted by 287(g). Some of us in the group had actually shut down checkpoints. We all were aware of what 287(g) had done and what it could do. And we knew in November 2016 that Mecklenburg County Sheriff Irwin Carmichael was going to announce re-election, and we were waiting on him to do so. Once he did around late January or early February of last year, we purposely started trying to get him on the record saying that he would not re-sign the 287(g) contract. 
He actually ended up signing the 287(g) contract about a week or so after the 8,000 people hit the streets. That's when we knew that he was not going to budge. We knew that, if we wanted to make the most impact and make sure our community was safe, that we had to focus our efforts on the sheriff's race. This was a program that had impacted every immigrant in our community — regardless of whether they were Latino or not.
What did this organizing look like?
When we first started, we just had one goal in mind, and that was to make 287(g) a topic in this debate. 287(g) had been in place in Mecklenburg County since 2006, so we were definitely not the first ones trying to tackle it. But in the past, there was never any substantial interest in anything that had to do with immigration, so one of our strategies was trying to get the sheriff on record. He kind of dug his own grave by refusing to come out against the program. 
Often we don't have the conversation about immigration and the criminalization of Black and Brown people, so we really wanted to make sure that we focused on that as well, so part of the campaign that we were really pushing for after we got 287(g) on the record was to make sure that if we were going to get a new sheriff, that we get a sheriff that would not only stand against 287(g) but would stand against solitary confinement for minors and bring back visitations for people who are detained. Because in Mecklenburg County, the only way you can visit a loved one who is detained is if you pay to watch them through a camera. 
And so one of the things we really started doing was bird dogging. We would purposely show up to every event and force candidates to speak on the issues. We started going to all the debates. Probably about in November 2017, as part of the 287(g) contract, there was a mandatory steering committee meeting. There are no steering committee members, though — it's just a meeting where ICE talks about how great they are. And so we actually got that shut down. We had like 40 people come out. One political science professor brought their whole class. So we were already ramping up, purposely targeting specific events.
We also had conversations with community members who had lived in this county for their whole lives and never knew that their sheriff collaborated with ICE. We also had folks who came with us and had "Stop 287(g)" signs. Eventually that's how it came to light. We showed up to almost every county commissioner meeting. We got a letter that 58 local, state, and national organizations signed on asking Carmichael to end 287(g). And toward the end of the three-person race, we ended up endorsing Garry McFadden, who ended up winning by a large margin.
You talked about how initially people who were not immigrants didn't realize how bad things were. How were you able to build solidarity with non-immigrants and people who were not directly impacted by 287(g)?
It started in a very odd way. Initially, when the raids started, a young man named Josue Javier Diaz was shot down by the Charlotte-Mecklenburg Police Department. He was a Latino man, and his death was very tragic. It was also videotaped. Shortly after that, we started having conversations with groups like Charlotte Uprising and the Southeast Asian Coalition around policing and racial profiling. So that's how it started. But how it continued was by going to every single county commissioner meeting.
People would just stop us and ask us questions: "What is 287(g)?" "What do you guys do?" And then we would invite them to our teach-ins. We would have conversations with community members. At one of my favorite events, we literally chased Carmichael down at a parade, yelling at him to end 287(g). You would not imagine the amount of people who would come up to us and ask us about the sheriff. People would just ask more questions and were so intrigued to learn that over 15,000 people have been processed for deportation since the program began in Mecklenburg County.
It's been a very grassroots movement. When we first started, we didn't have a lot of institutionalized support. But we got a lot of support from other groups like LGBTQ groups in our city, for instance — people who were outside of the immigration sphere but were so interested and could not believe that this had been going on for so long. 
This sheriff's election was a huge victory but has also been met with backlash — like ICE threatening to increase raids if McFadden ends 287(g).  What do you think the next steps are?
We actually found out that our jail not only has a 287(g) program but is a mini detention center almost. There are people being held here for immigration purposes, and some of them are going to be deported directly from the jail. So right now, we're really focusing on accountability and an implementation campaign.
We're currently working on two things. We are working to make sure the sheriff knows what he is capable of doing and making sure he is in contact with the experts in the field that have helped other towns end 287(g). We are also working on community education around how ICE collaborates with law enforcement in order to inform people about what's really going on and to make sure that they know we're not only asking for the end of 287(g) — we're asking the sheriff to stop ICE detainers and to terminate his intergovernmental service agreement subcontract with ICE. That is a contract for bed space. As of right now, ICE is contracted for about 200 bed spaces in our county jail. 
So that's where we're at right now. We're also working with other groups to make sure that we provide the knowledge of what we've learned here to folks in other counties. 
 
Tags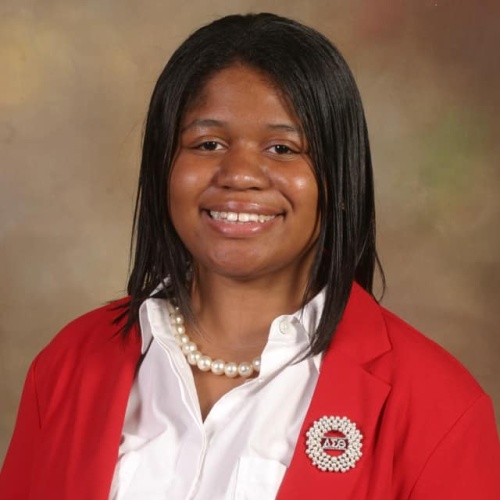 Rebekah is a research associate at the Institute for Southern Studies and writer for Facing South.