Fight for $15 protests McDonald's over workplace violence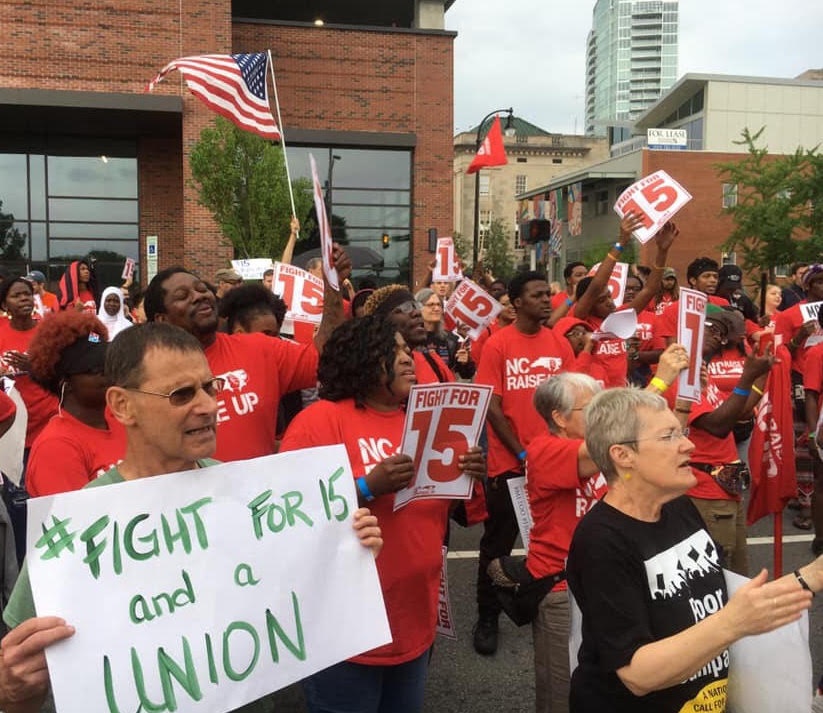 This week, thousands of McDonald's workers went on strike in 13 U.S. cities to demand higher wages, a union, and an end to rampant sexual harassment and other forms of violence in the workplace. The cities included Durham, North Carolina, and Florida's Miami, Orlando, and Tampa.
The mass protests were held just days after the Fight For $15, American Civil Liberties Union, and Time's Up Legal Defense Fund announced they were bringing more than two dozen sexual harassment charges and lawsuits against the company on behalf of workers nationwide who claim that McDonald's failed to protect them from sexual harassment and violence in the workplace.
Showing the growing power of their movement, the workers were joined on the picket lines by several 2020 presidential candidates including Julián Castro, Bill de Blasio, and Jay Inslee. Sen. Bernie Sanders joined the action in Dallas by video conference and urged his supporters to participate in person. 
"We work! We sweat! Put $15 on our check," chanted the hundreds of workers and allies including Castro who marched to the McDonald's in downtown Durham.
McDonald's worker Lois Jones was among those who spoke at the Durham protest. Jones talked about experiencing sexual harassment at the company, and how when she complained about it she experienced retaliation with cuts to her work hours and paycheck.
"Sexual harassment should not be tolerated," Jones said. "So what McDonald's needs to do is sit down and talk to us and let us let know what is really going on at their stores, and then maybe, sexual harassment will stop."
A report by the National Employment Law Project released in conjunction with the protests documents instances where the company has failed to protect its employees from workplace violence. Among its findings:
During a three-year period ending in April, the media have reported on at least 721 incidents of workplace violence at hundreds of McDonald's stores nationwide;


Of those incidents, 39 percent resulted in the physical injury of at least one person, and 12 percent resulted in death;


Guns were involved in 72% of the incidents. In one of the most notable, a man shot the manager of a Florida McDonald's after they got into an argument over a frappe order.
Also speaking at the Durham protest, Castro, former head of the U.S. Department of Housing and Urban Development, pointed out that the luxury apartments now being built downtown are unattainable for the city's low-wage workers, some of whom pay as much as 50 to 70% of their income on rent. In fact, as Rev. William Barber*, national co-chair of the Poor People's Campaign, noted at the protest, there is not a single county in the country where minimum-wage workers can afford a basic two-bedroom apartment. 
The protests took place as McDonald's, which rakes in $22.8 billion annually in the U.S. alone, held its annual shareholders meeting in Dallas. It was the first time in history that the meeting wasn't held at company headquarters in Chicago, leading many to speculate that it was moved to avoid protesters.
They also took place amid important gains made by the Fight for $15 movement. Since it held its first protest in 2012 in New York City, many states and local governments have passed legislation to raise the minimum wage. Today, more than 30 percent of workers live in states that have raised wages in response to the movement's demands.
Also speaking at the Durham rally was Eshawney Gaston, Jones' former co-worker. "McDonald's sets the standard for the entire industry. When McDonald's believes that they can pay poverty wages, it allows other companies, like mine, to think that they can pay poverty wages," she said. "When McDonald's denies us the right to a union, it makes it that much harder for people at other companies to unionize."
 "When we have a union," she continued, "we have a seat at the decision-making table."
* Barber is the author's father.
Tags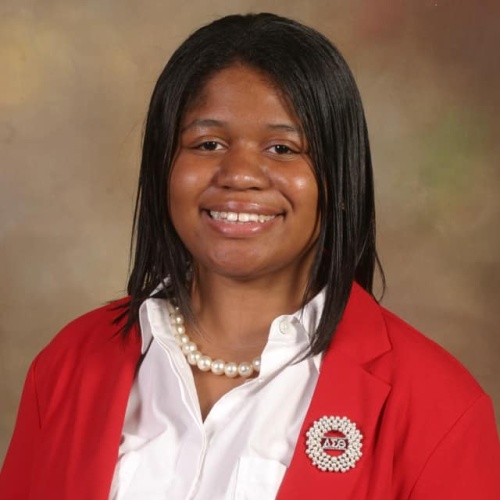 Rebekah is a research associate at the Institute for Southern Studies and writer for Facing South.