Stacey Abrams' latest project takes aim at voter suppression in the states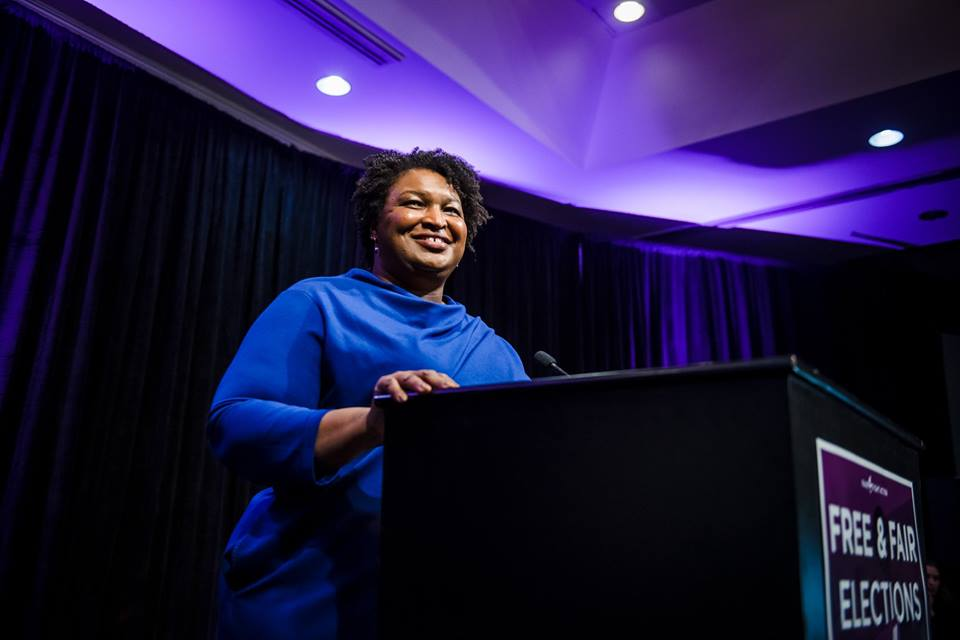 The 2018 midterm elections shined a light on the impact of the U.S. Supreme Court's gutting of the Voting Rights Act in Shelby County v. Holder and the discriminatory state voting laws passed in its wake. The election was marred by problems related to discriminatory voter ID requirements, racial gerrymanders, and racially-biased voter purges, while voters also faced long lines, closed polling places, malfunctioning voting machines, and voter intimidation. 
Voter suppression was a factor in the narrow losses by Democratic gubernatorial candidates Stacey Abrams in Georgia and Andrew Gillum in Florida as well as in Beto O'Rourke's U.S. Senate run in Texas.
Abrams, for example, lost to Republican Brian Kemp by a margin of 50.2 to 48.8 percent — just about 55,000 votes. Abrams and voting rights advocates pointed to voter suppression tactics deployed by Kemp, who as secretary of state overseeing the election led the effort to restrict the influence of the African-American voting bloc. He was accused of reducing the number of polling machines and improperly purging voter registrations in a way that disproportionately affected black residents. Of the 53,000 voters purged from the rolls by Kemp's office, for example, 70 percent were black.
In a brief address on election night, Abrams refused to concede and condemned Kemp's targeting of African Americans. "To watch an elected official, who claims to represent the people in the state, baldly pin his hopes for election on the suppression of the people's democratic right to vote has been truly appalling," Abrams said.
Because of the enthusiasm her candidacy inspired in Georgia and elsewhere, Abrams was seen as a potential Democratic presidential candidate. But instead, she' launched Fair Fight 2020 — a new multi-state effort to combat voter suppression in next year's election. "My mission is to make certain that no one has to go through in 2020 what we went through in 2018," Abrams said in a speech announcing the initiative at a gathering of the International Union of Painters and Allied Trades in Las Vegas. 
The new initiative takes its name from Fair Fight Action, the voting rights group Abrams formed last year after her election loss. Fair Fight Action is currently suing the Georgia secretary of state's office, asking federal courts to address voting policies that the group says are discriminatory and unconstitutional. 
Abrams' new initiative will expand beyond Georgia to target 20 states, including battleground states in the Southeast and Midwest and three states with gubernatorial races this year: Kentucky, Louisiana and Mississippi. It will invest up to $5 million in voter protection operations in those states.
In the months leading up to the election, Fair Fight 2020 will train staff members in battleground states to help repair inaccurate voter rolls, deal with the shortages of voting machines and provisional ballots, and adopt standardized rules around counting absentee ballots. They will also work to increase participation in the 2020 census, which determines congressional apportionment as well as funding for a wide range of services.
"She's creating an apparatus to fight voter suppression across the country, a prize that's essential to a fair and functioning democracy," Melanye Price, a political scientist at Prairie View A&M of Texas, wrote in a recent New York Times op-ed. 
Abrams' focus on voter protection grows out of her understanding of the role of voter suppression in preventing action on other critical matters. In a recent interview with ABC's This Week, Abrams said combating voter suppression was "fundamental to tackling issues" including the economy, gun control, and the climate crisis. "The ability to vote is how you tackle climate change," she said. "We can't have climate change legislation simply by wishing it." 
Abrams' emphasis on state government is critical since the Shelby decision weakened the federal government's ability to protect communities of color from voter suppression and shifted the fight to the state level. Given Southern states' rapidly diversifying electorate, Abrams' work to empower voters at the state level could ultimately reshape the region's electoral landscape and create a pathway to victory for Democrats at all levels of government.
Meanwhile, though Abrams took herself out of the running for president in 2020, she said she is open to serve as a vice presidential running mate for the eventual nominee. "I would be honored to be considered," she told the Washington Post.
 
Tags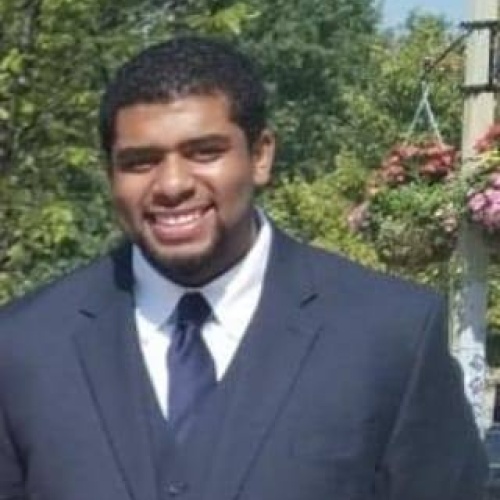 Benjamin Barber is the democracy program coordinator at the Institute for Southern Studies.