Cash bail system faces challenges in Southern communities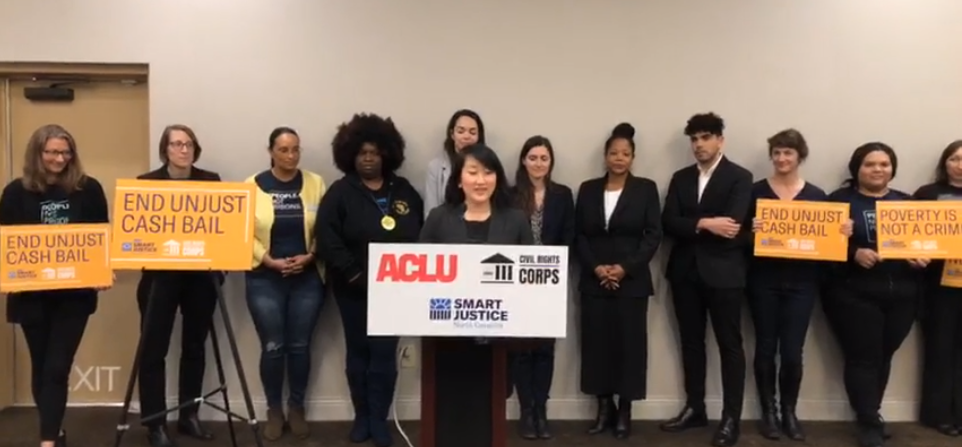 It's been well-documented that the system requiring people accused of crimes to pay cash bail in order to be released from jail as they await trial hurts the poor, who in the U.S. are disproportionately people of color. According to the Prison Policy initiative, nearly 500,000 people are confined in the nation's jails on any given day simply because they can't afford to pay bail. Some end up stuck there for days, months, or even years until their case is resolved.
But the system is facing mounting challenges from criminal justice reform advocates. Several states including Arizona, California, and New Jersey have already reformed or entirely eliminated cash bail — and efforts are now underway in several Southern communities to limit or end its use.
Earlier this month in North Carolina, the state chapter of the American Civil Liberties Union and other civil rights groups filed a class-action lawsuit against Alamance County court officials and the sheriff challenging the cash bail system. The suit was filed on behalf of three incarcerated people who are stuck in jail because they can't pay bail. Besides taking someone's freedom, pretrial confinement can also threaten a person's employment, childcare, and housing.
"It has created two criminal legal systems, one for the rich and one for the rest of us," Leah Kang, a staff attorney for the ACLU of North Carolina, said of the current bail policies.
In cases where someone is deemed eligible to be released from jail before trial, there are two kinds of bonds a judge can impose: unsecured, which require just a signature and promise to pay should the defendant break the bond conditions, and secured, which require upfront payment for the defendant's release. Alamance County has one of the state's highest rates of issuing secured bonds in misdemeanor cases, second only to Franklin County. Both are rural counties in the state's Piedmont region.
According to the ACLU lawsuit, Alamance County's judicial system required secured bonds in an estimated 85% of misdemeanor cases in 2018. The lawsuit argues that court officials' use of cash bail violates the constitutional rights of those who can't afford to pay for their release. Advocates are hoping that the lawsuit will boost support for reform of the county's bail policy.
"Detention should be the exception, not the rule, and a system where a person's freedom depends on how much money they have is a broken one," said Twyla Carter, senior staff attorney with the ACLU's Criminal Law Reform Project.
Another lawsuit in Texas
In Texas last month, officials in Harris County — the state's most populous, with Houston its seat — held the final hearing for a settlement in a 2016 lawsuit that could permanently alter bail policies and lead to reforms in other Texas counties. Judge Lee H. Rosenthal heard testimonies on the impact of the settlement, which county officials approved earlier this year.
In the suit, titled ODonnell v. Harris County, plaintiffs argued that Harris County's use of secured bonds for misdemeanor offenders discriminates against the poor and violates the Constitution's Equal Protection and Due Process clauses. Rosenthal previously ruled that the system was unconstitutional and issued an injunction requiring the county to release misdemeanor suspects on unsecured bonds within 24 hours of arrest.
Last year the 5th U.S. Circuit Court of Appeals upheld Rosenthal's ruling of unconstitutionality but vacated her injunction, calling it "overbroad." But after the 2018 election, Democrats gained control of the Harris County commission and misdemeanor courts, and the new county officials and judges wrote a consent decree that the commissioners then approved.
Under the agreement, most misdemeanor defendants in Harris County would be released on personal recognizance bonds requiring no money to be paid, though people facing certain types of misdemeanor charges including domestic violence or a second DUI would have to go before a magistrate judge. The proposed agreement also calls for Harris County to help misdemeanor defendants make their court hearings, including creating a text message reminder system. Rosenthal has already given initial approval to the consent decree and is expected to announce final approval soon.
Meanwhile, criminal justice reform advocates in Louisville, Kentucky, are championing a proposal to reform the cash bail system in the next legislative session. Last month the city's Criminal Justice Commission — a coalition of law enforcement, attorneys, and city officials — endorsed the measure as part of its 2020 legislative platform.
The proposal would reduce the use of cash bail, improve the standard of proof judges use to evaluate defendants' risk to the public and their odds of returning to court, and cut the time it takes for defendants to get a hearing or trial. The measure has no legislative sponsors yet, but the coalition is optimistic it will find support, even though a cash bail reform proposal failed to find traction during the last session.
"My hope is that the additional conversations that we've had this year, after the failed bill from last year, will create a better atmosphere for passage of a bill," said Damon Preston, who leads Kentucky's public defender system.
Tags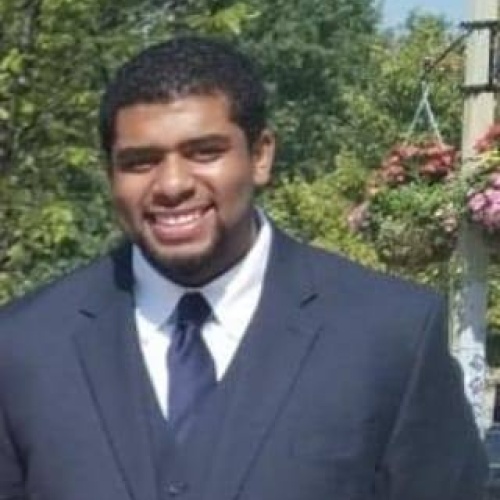 Benjamin Barber is the democracy program coordinator at the Institute for Southern Studies.