The push to overturn felony disenfranchisement in Southern states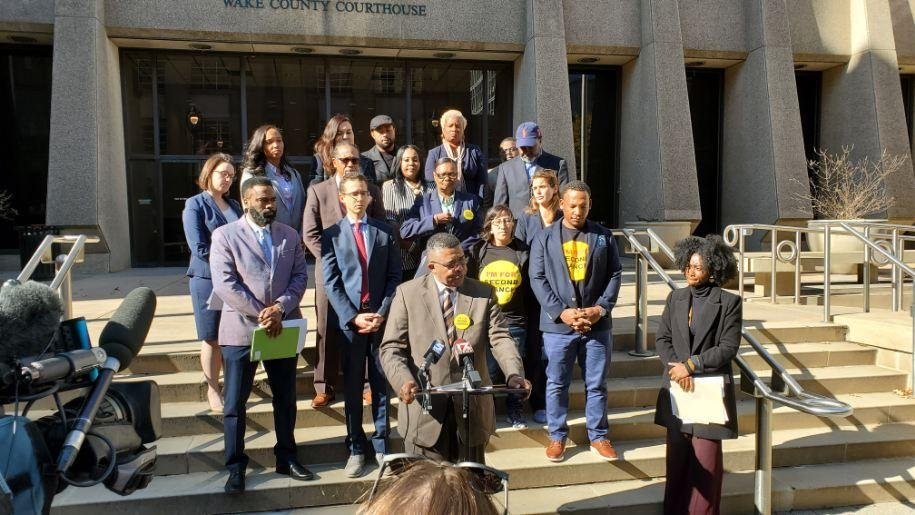 (UPDATE: Shortly after this story was published, Kentucky Gov. Andy Beshear announced that on Dec. 12 he would sign the promised order automatically restoring voting rights to more than 140,000 Kentuckians who've completed their sentences for certain felonies.)
In the last U.S. presidential election in 2016, 6.1 million Americans could not vote because of laws that disenfranchise people with past felony convictions. In all, 32 states permanently disfranchise at least some people with felony convictions, while Kentucky and Iowa permanently disenfranchise everyone who's committed a felony.
In six Southern states — Alabama, Florida, Kentucky, Mississippi, Tennessee, and Virginia — more than 7 percent of the adult population is disenfranchised because of such laws, which have disproportionate impacts on minorities and the poor.
In recent years, voting rights advocates have made progress in ongoing efforts to overturn felony disenfranchisement laws nationwide and across the South. Last year, for example, after a long organizing campaign led by ex-felons with the Florida Rights Restoration Coalition, voters in the Sunshine State passed an amendment to the state constitution allowing people with felony convictions to vote. Approved by nearly 65 percent of voters, Amendment 4 ended Florida's permanent disenfranchisement policy and restored the right to vote to 1.4 million individuals with past felony convictions who finish serving their sentences.
Efforts are currently underway in three other Southern states — Kentucky, Mississippi, and North Carolina — to restore voting rights to people with felony convictions.
Post-election hope in Kentucky
In the Bluegrass State governor's race last month, Democratic challenger and current Attorney General Andy Beshear defeated incumbent Republican Matt Bevin. Beshear's win gives voting rights advocates new hope for progress toward ending felony disenfranchisement.
One of only two states that still ban ex-felons from voting for life, Kentucky currently disenfranchises about 312,000 people because of felony convictions, according a 2019 report by the League of Women Voters of Kentucky. More than one in four African Americans in the state are unable to vote because of past convictions, making Kentucky the state with the highest rate of African-American disenfranchisement.
In 2015, then-Gov. Steve Beshear, a Democrat, signed an executive order that restored voting rights to 180,000 Kentuckians with felony convictions. But in one of his first acts after being elected later that year, Bevin rescinded the order.
Now that Steve Beshear's son holds the governor's office, advocates are expecting renewed action on felony disenfranchisement. During his campaign, Andy Beshear committed to signing an executive order that would automatically restore voting rights to more than 140,000 Kentuckians who have completed sentences for nonviolent felony convictions — and advocates say they will press him to keep his word.
"We expect this new governor to really restore all of us holistically and allow folks to get the polls," said Tayna Fogle, an organizer with Kentuckians for the Commonwealth and former convict. "And then we'll see how Kentucky really changes."
Class-action suit in Mississippi
A Mississippi law that permanently blocks certain felons from voting unless they can get their rights restored through an onerous process is facing a challenge in court.
Earlier this month, the 5th U.S. Circuit Court of Appeals heard arguments in the class-action lawsuit, filed on behalf of six convicted felons by Jonathan Youngwood, a lawyer with the New York-based firm Simpson Thacher & Bartlett, and the Southern Poverty Law Center. Youngwood argued that the state's disenfranchisement law is preventing 29,000 Mississippians who have already served their sentences from voting.
Mississippi is one of 10 states that disenfranchise felons for long periods, sometimes for life, after they have finished their sentences including any probation or parole. Mississippi restores voting rights to ex-felons only through a pardon from the governor or the legislature, which must pass a bill for each individual that must get two-thirds approval to pass. Youngwood told the court that in the past six years only 18 people convicted of felonies have had their voting rights restored in the state. "That is effectively zero," he told the Fifth Circuit panel.
According to the Sentencing Project, 9 percent of Mississippi's electorate can't vote due to felony disenfranchisement. That's triple the national average and includes 16 percent of all of the state's African Americans of voting age.
The plaintiffs argue that Mississippi's lifetime voting ban violates the U.S. Constitution's 8th Amendment prohibiting cruel and unusual punishment as well as its Equal Protection Clause. Mississippi adopted the law in 1890 at the beginning of the Jim Crow era; it was specifically designed to keep African Americans from voting and continues to disproportionately impact communities of color.
The appellate court agreed to hear the case on an expedited schedule. It will also consider a separate challenge to the state's lifetime felony voting ban that was filed by the Mississippi Center for Justice on racial discrimination grounds.
Another lawsuit in North Carolina
In North Carolina, a lawsuit filed last month by attorneys with Forward Justice, Protect Democracy, and Arnold & Porter Kaye Scholer takes aim at a 1971 state law that prevents anyone convicted of a felony to vote if they are still on probation or parole. An estimated 70,000 North Carolinians are disenfranchised by the law, according to a report by the Southern Coalition for Social Justice (SCSJ).
The lawsuit argues that elections in North Carolina are not free, fair or equal because of felony disenfranchisement. It also notes how the law disproportionately impacts people of color and economically disadvantaged communities, and asks the court to declare it unconstitutional.
Probation and parole policies in North Carolina require people to pay court costs and restitution, and failure to pay can result in longer parole and thus a delay in regaining the right to vote. The SCSJ report noted that black citizens make up 21.5 percent of North Carolina's population but 39.2 percent of its disenfranchised felons. In comparison, whites make up 69 percent of North Carolina's population but only 56.3 percent of the disenfranchised.
"The disenfranchisement of citizens with prior felony convictions has long been a moral stain on our democracy," said Farbod Faraji, counsel at Protect Democracy. "It is long past time to put an end to this unjust practice, which has sought to mute the voices of tens of thousands of predominantly Black and Brown people who live right alongside us but have been relegated to second-class citizenship. This modern day version of Jim Crow must end today."
Tags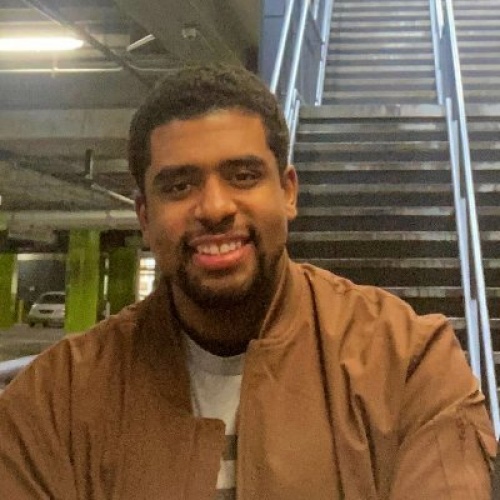 Benjamin Barber is the democracy program coordinator at the Institute for Southern Studies.