Young Latino Southerners have a voice many of their elders don't: a vote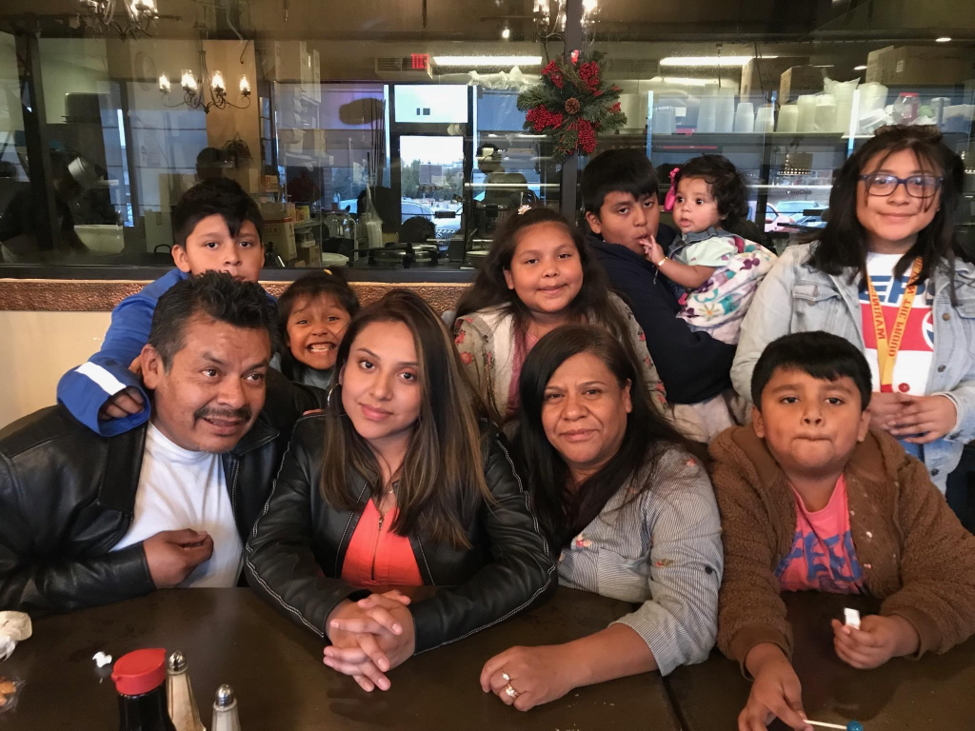 (Correction, Feb. 21, 2020: An earlier version of this article misstated the demographic composition of Generation Z. The characteristics apply to eligible voters only, not the entire generation.*)
Guillermina Bautista, 47, has lived in the U.S. for more than two decades. A non-citizen, she's not eligible to vote. But her daughter, 19-year-old Atlanta-born Elizabeth Sanchez, will be the first in her family to cast a U.S. vote in the November election.
"I am happy my daughter can vote in this country," Bautista told Facing South in Spanish. "The wellbeing of many Latino families depends on her vote."
Sanchez says her parents' concerns will weigh heavily on her vote for president. 
"It feels good that I can take their advice," she says. "I feel like I'm voting for them, too." 
In most Southern states, the overwhelming majority of young Latinos like Sanchez can vote, while many of their elders are not part of the electorate. 
A 2016 analysis by the Institute for Southern Studies, Facing South's publisher, found that nearly all Latino minors in most Southern states were U.S. citizens — a sharp contrast from their elders, about half of whom were not. 
The Institute projected Georgia's Latino electorate would grow by more than 88,000 eligible voters from 2015 to 2020 as U.S. citizen teens like Sanchez turned 18 and became eligible to vote.
Click here to open the chart in a new window
The graph above shows that nearly all Latino minors in Georgia in 2014 were U.S. citizens. The citizenship rate drops to half for their elders, a trend that also applies to most Southern states.
Understanding the trend
Latinos are putting down roots in Georgia. While many of them were born outside the U.S., a large share are first-generation Americans whose parents were drawn to Georgia in the 1990s by a strong Southern economy and Atlanta's need for labor for the 1996 Summer Olympics. Compared to their black and white peers, the state's Latino population is very young; in 2014, the median age of Georgia's U.S.-born Latinos was 13.
Some of the Latino migrants who came to Atlanta for work were undocumented Mexican migrants who chose to settle in the city after an increase in border enforcement in the 1990s made unauthorized migration between the U.S. and Mexico more difficult. Latinos from elsewhere moved into the state as well. In the 1990s, Georgia's Latino population surged by 300%, far outpacing the population's national growth of 58%. The decade saw Georgia's white and black populations grow too, but by 13% and 34% respectively.
By 2000, Latinos made up a sizable 5.3% of Georgia's population, up from nearly 2% in 1990. That growth is now ripening into political power. More and more Generation Z U.S. citizen Latinos born after 1996 are turning 18 and expanding the state's Latino electorate. 
Going into the 2020 presidential election, Latinos in Georgia will make up about 9.7% of the state's population, 5% of the state's eligible voters, and 3.3% of the state's active voters. Georgia's rapidly shifting political environment means Latino voters like Sanchez could swing a presidential election — a historic possibility for a Latino community that in 1980 made up just 1% of the state's population.
A young electorate
A big concern driving Sanchez to the polls is President Donald Trump's immigration policies. "My parents want me to vote for a good president so they can take out Donald Trump," she said.
José Cantor-Quan, 19, grew up in Savannah, Georgia, and recently became a U.S. citizen. His father is not eligible to vote. So in November, he says, he'll be putting his father's concerns right next to his. Immigration policy will also influence his vote.
"I want to see some change," he told Facing South. 
Whether young Latino voters follow in Sanchez's and Cantor-Quan's footsteps and decide to vote is another story. 
In the 2016 presidential election, apathy among young voters likely hamstrung what could have been a much larger Latino voter turnout. Latino millennials made up nearly half of Latino eligible voters that year. And although they showed up to vote at a higher rate than in 2012, they trailed in turnout among their fellow millennials.
     
While a young electorate has its drawbacks, it also has potential to reshape politics through its diversity. *Eligible Generation Z voters, who are projected to account for 1 in 10 eligible voters in this year's national election, are also expected to be 55% white and 45% non-white, including 21% Latino (this sentence has been corrected from the original version).
 
Bautista believes this time the Latino vote will matter — and she intends to make sure her daughter participates.
"The Latino vote will be felt," she said. "And who knows? One day their generation might even give us a Latino president."
Tags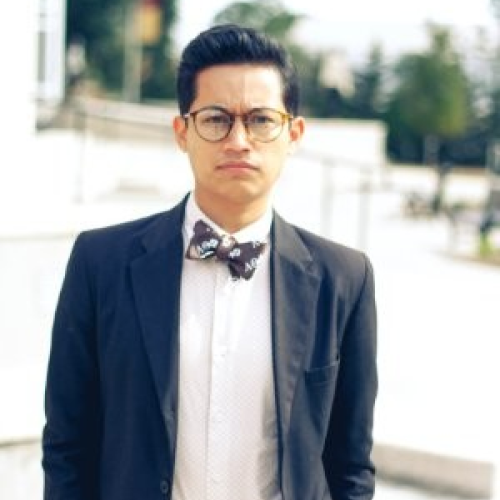 Rolando Zenteno is the inaugural recipient of the Julian Bond Fellowship with Facing South.