COVID-19 exposes the precarious state of rural health care in the South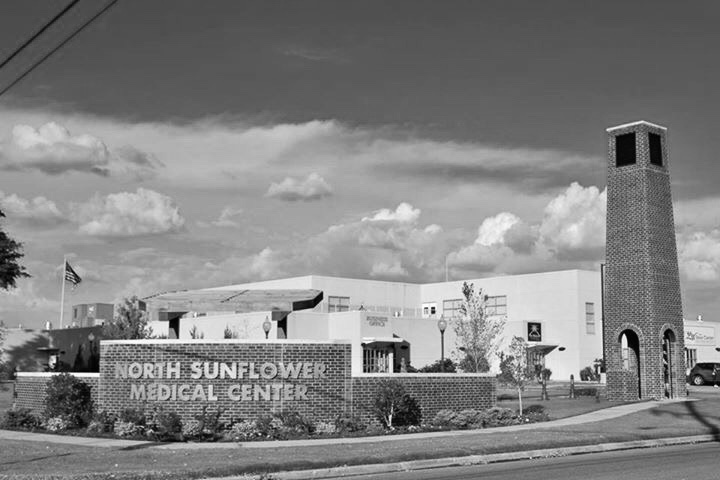 The COVID-19 coronavirus has arrived in the rural South. Harrison County in central Kentucky is the epicenter of the outbreak in that state; at least six people there have been infected, and more than 150 are self-quarantined. And the main hospital in rural Southwest Georgia, Phoebe Putney in Albany, saw seven of its patients test positive for the virus just last weekend.
If the novel strain of the coronavirus continues to hit rural Southern communities, as many doctors expect, it could be catastrophic — not only for the health of individuals, but for the long-term physical and economic health of their communities.
Rural communities are, as has been well-documented, older and poorer overall than their urban and suburban counterparts. The South's rural areas are no exception; in fact, they have higher poverty rates, higher mortality rates, and lower life expectancies than other rural regions of the country. People living in the rural South are more likely to be uninsured than people living in rural communities in any other region, and also more likely to be living in poverty. These crises are especially pronounced in Black and Hispanic communities, including those in the South's historic Black Belt. All of this creates a less-than-ideal set of conditions in which to prepare for a pandemic.
"It is becoming absolutely dire," said Maggie Elehwany, the government affairs and policy vice president for the National Association of Rural Hospitals. "I cannot believe how rapidly things are deteriorating in rural America, from workforce shortages to cash flow issues."
Many rural hospitals in the South are designated as critical access hospitals by Medicare. This usually means they are more than 35 miles away from the next-nearest hospital and under law cannot have more than 25 inpatient beds. That requirement has been waived in response to the current pandemic. But it's hard for hospitals to expand their capabilities so quickly, especially when every other part of day-to-day life — childcare, schooling, a spouse's job — has been upended.
Doctors in communities that have not yet been hit are preparing to weather the storm they know is coming.
"Two weeks ago, we would not have predicted this was going to happen," said Dr. Bobby Marek, who has been practicing in rural Brenham, Texas, for nearly four decades. "But there was a case just one county over from us. And so we're resigned that there are going to be cases here." His clinic is preparing for the virus by screening people at the doors and seeing patients who may have contracted the virus in a small office near the entrance.
That's also the case at North Sunflower Medical Center in Ruleville, a community of 3,000 people in the Mississippi Delta. "We're looking every day at trying to figure out how to keep people safe," said Robyn Marlow, the director of employee and community relations. They have set up screening tables at the entrances to the main lobby, the emergency room, the surgery center, and the clinic. "The biggest part here is education," Marlow said. "In the South, we're very hospitable, we're very social, we like to go to events and be around other people. We just want to make sure that people understand to keep that six-foot distance and maybe let's not go eat with the family."
They're also tracking down and closely guarding as many supplies as they can — things like ventilators, which can become necessary in severe cases of COVID-19, as well as personal protective gear and N95 masks, which help protect health care workers from the disease. But they're all in short supply. "My guess is the supply chain was not there," said Marek. "One example of how we should have been better prepared."
But Brenham and Ruleville are among the lucky rural Southern communities to have hospitals with specialists and beds. Many rural areas don't have those resources. Some don't even have a hospital anymore.
The rural hospital closure crisis
The rural South has lost more than 3,500 hospital beds due to hospital closures since 2005 — beds that could have helped in dealing with the spread of COVID-19. At least 94 of the region's rural hospitals have closed in that time, according to the University of North Carolina's Sheps Center for Health Services Research, which tracks rural hospital closures. That includes more than 30 designated by Medicare as critical access hospitals. These closures have made health care all but inaccessible for many patients.
The last few years have been especially dire for hospitals in the rural South, a direct consequence of the refusal of most Southern states — Alabama, Florida, Georgia, Mississippi, North Carolina, South Carolina, Tennessee, and Texas — to expand Medicaid under the Affordable Care Act. Four of the six states with the most rural hospital closures over the last 10 years are Southern states that have not expanded Medicaid: Alabama, Georgia, Tennessee, and Texas. And a recent report from the Chartis Center for Rural Health found that in six Southern states, more than 30 percent of rural hospitals are vulnerable to closure. In four of these states — Florida, Mississippi, Tennessee, and Texas — the report found more than 40 percent of rural hospitals are vulnerable.
"That leaves so many hospitals not in their most stable state, not in their highest readiness for a national pandemic," said Elehwany.
The map below shows how many hospital beds have been lost across the rural South since 2005 as a result of hospital closures.
COVID-19 has the potential to overwhelm hospitals that already operate with thin margins or at a loss as they try to figure out how to stabilize a workforce at high risk of contracting the virus. In the face of the pandemic, some rural hospital administrators are already trying to figure out how to pay nurses who are sick while trying to find someone to fill in. "What we're hearing now is that we're getting nurses and other practitioners in the hospital who are becoming sick," said Elehwany. "That's shutting down complete hospitals, because you have to test everybody else, limit contact. And if you're short even one or two staffers, that has absolutely devastating effects."
Even if there weren't such a severe potential lack of beds, there are other resource constraints facing rural providers that make addressing a global pandemic more difficult. If doctors or nurses become sick, there might not be any to replace them. Cashflow problems in rural hospitals and clinics could mean that even if a facility could theoretically increase its capacity for patients, it won't have the ability to hire more nurses, if it can find them.
And when rural hospitals close, they almost always close for good, sometimes taking the entire town down with them. In rural communities hospitals are often the major employer, providing not only jobs for doctors, nurses, pharmacists but also the customer base for local businesses.
Transportation concerns
A recent analysis of hospital bed capacity nationwide from the Harvard Global Health Institute, published by ProPublica, held hopeful news for rural communities: The model showed that in some places rural hospital referral regions might actually have more bed capacity to handle outbreaks than urban regions.
But access to care can be stymied by things other than the number of beds. Are there enough nurses to staff the hospitals? Has the person at the volunteer ambulance service been infected? If ambulances aren't available, does the sick person have alternative transportation to the hospital, and will they infect the driver?
"For so many of our patients, transportation is a big issue," said Dr. Cordelia Stearns, the medical director at Medical Advocacy and Outreach, a clinic that works with HIV patients across rural Alabama. They have moved their work almost entirely to telemedicine in hopes of reducing transmission of COVID-19. They've also cut back on any service that could expose providers or patients to exposure.
"Generally we do provide transportation services," Sterns said. "Right now, it's not safe to do that."
Complicating things is the fact that for now, many of the South's testing locations are in urban areas, making it difficult for people in rural communities to even know if they have COVID-19.
The question of whether rural hospitals have enough capacity can be difficult to answer during a pandemic. Usually when a rural hospital becomes overwhelmed with patients, they can divert patients to an urban hospital. But should the virus follow its expected pattern, urban hospitals may be overwhelmed, too.
"It becomes a triage situation where you just have to decide who needs services the most, who can be helped the most," said Marek. "Nobody knows what to say if you have 25 people who need ventilators and you only have 20. Exactly what do you do? We just haven't seen something like this in so long."
The closest he's come to this situation in nearly four decades of practicing medicine was providing emergency medical relief to people affected by hurricanes on the Texas coast. That was an isolated crisis where supplies and resources could be brought in from the outside. But in a global pandemic, there is no outside.
Tags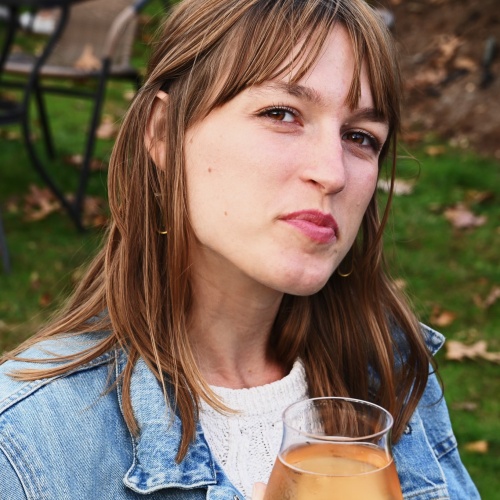 Olivia Paschal is the archives editor with Facing South and a doctoral student in history at the University of Virginia. She was a staff reporter with Facing South for two years and spearheaded Poultry and Pandemic, Facing South's year-long investigation into conditions for Southern poultry workers during the COVID-19 pandemic. Her reporting has appeared in The Atlantic, the Huffington Post, Southerly, Scalawag, the Arkansas Times, and Civil Eats, among other publications.