Amid pandemic, struggling food servers fall through the South's weak safety net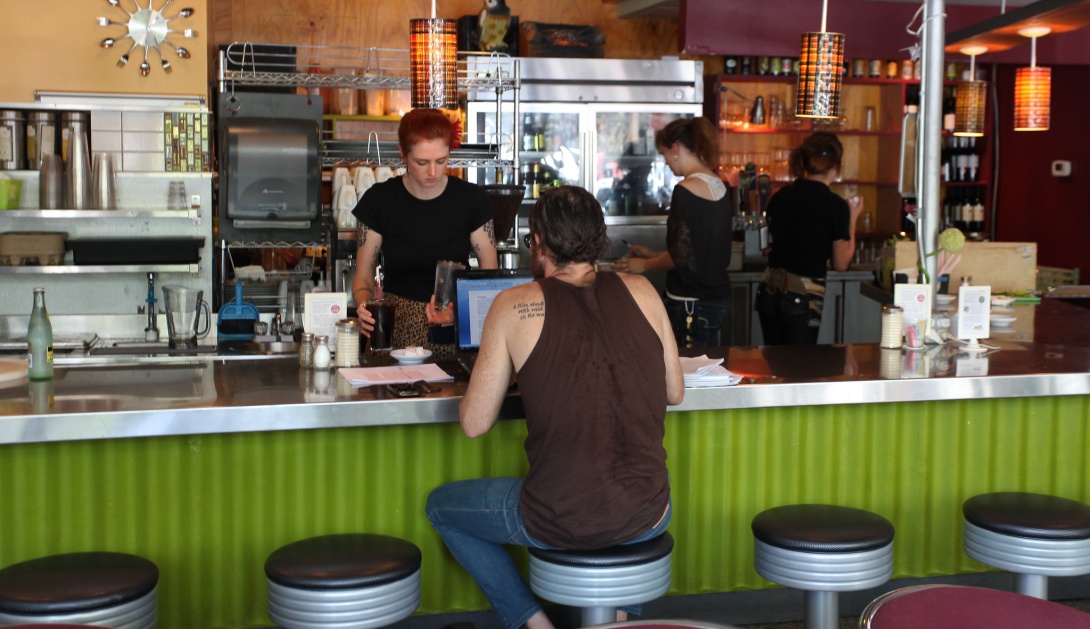 As the novel coronavirus spreads across the U.S., many state and local governments have ordered restaurants to limit or close down their dine-in operations. That means hard times for food servers in the South, where most states' minimum hourly wage for tipped workers is only $2.13 to begin with. That makes it hard for servers to save for lean times, forcing many to now rely on state unemployment benefits that are less generous than in most states outside the South.
 
Selentina Zorn, 24, is a food server in Atlanta. Her tips dried up once the city ordered restaurants to close their dine-in operations and the place where she's employed shifted to carry-out orders only. Zorn has tapped into her savings to pay rent and bills. She doesn't plan to apply for unemployment insurance but instead wants to fall back on her training as a certified nursing assistant in the event things worsen. For now, money is tight.
"I'm pretty much going to have to deplete the little bit of savings I had for what I was hoping would be a new vehicle," she says.
Nationwide, two-thirds of tipped workers are women. They are also disproportionately young, though the majority are at least 25, and over a quarter are at least 40. Tipped workers are nearly twice as likely to live in poverty as are non-tipped workers, though poverty rates are much lower for tipped workers in states where they get the full regular minimum wage, such as California.
But most Southern states have adopted the federal tipped minimum wage of $2.13 an hour plus tips, which are supposed to boost servers' earnings to the federal minimum wage of $7.25 an hour. That $5.12 an hour difference is called a tip credit, which employers are not required to pay servers so long as their tips bring them up to the federal minimum wage. When that doesn't happen, employers must cover the difference. 
More than 650,000 food servers like Zorn are employed in Southern states where the tipped minimum wage is just $2.13 an hour. In states with this low tipped minimum wage, nearly 20% of wait staff and bartenders live in poverty, according to the Economic Policy Institute (EPI), a liberal-leaning think tank. When there is an economic slowdown, like there is today, servers are among the workers "hit first and worst," says Jaimie Worker, a senior policy coordinator with the group.
There have been efforts recently to reform this pay system. At the federal level, the Democratic-controlled U.S. House passed a bill last year sponsored by Rep. Bobby Scott of Virginia that would have phased out the tipped minimum wage, but it stalled in the Republican-controlled Senate. At the state level, a bill also introduced last year in North Carolina's Republican-controlled legislature would have ended the tipped minimum wage over eight years, but it failed to gain traction. Last month, Virginia's Democratic-controlled General Assembly approved raising the state minimum wage to $12 by 2023, but the measure left out some workers, among them tipped employees.
Shrinking safety nets
Food servers out of work due to coronavirus-related restrictions can apply for unemployment benefits, which vary by state and typically replace about half of lost income. To qualify, individuals must meet minimum earnings criteria or have worked a certain number of hours over a certain period of time. Servers qualify as long as they have declared past earnings.
In most states outside of the South, people can draw unemployment benefits for 26 weeks. That was the norm nationwide until 2011, when in the wake of the recession states began chipping away at unemployment benefits, arguing that the move would help promote job growth and relieve the financial burden on businesses.
Today there are seven states, five of them in the South, where those benefit periods are shorter — 16 weeks in Arkansas, for example, and 20 in South Carolina. Alabama, Florida, and North Carolina use sliding scales based on the state's unemployment rate but even at their most generous provide benefits for fewer than 26 weeks. Georgia usually pays unemployment benefits for up to 14 weeks during periods of low unemployment and up to 20 weeks when unemployment surges. But in response to the pandemic, Gov. Brian Kemp (R) used emergency powers to lengthen the state's maximum unemployment benefit period to 26 weeks.
States that offer less time on their programs also tend to offer less generous cash benefits, according to Chad Stone, chief economist at the Center on Budget and Policy Priorities, a liberal think tank. In North Carolina, for example, the Republican-controlled legislature passed a measure in 2013 shortening the maximum length of its unemployment program from 26 weeks to a sliding scale between 12 and 20 weeks while reducing maximum weekly benefits from $535 to $350. In March, Gov. Roy Cooper (D) issued an executive order relaxing some restrictions on unemployment benefits, including the waiting period to apply and the requirement that beneficiaries be actively looking for work. He also ordered the closure of bars and restaurants except for takeout and delivery and lifted the rule that businesses must help pay for the benefits of workers as long as they are unemployed due to the new coronavirus. But the state has not extended the maximum time someone can draw unemployment benefits or the benefit amounts. Other states in the South, including Alabama and South Carolina, have similarly relaxed unemployment rules but also stopped short of extending the maximum benefit periods.
But that's where the federal government has stepped in: The federal stimulus bill recently passed by Congress and signed into law by President Donald Trump extends state unemployment benefits by 13 weeks and provides $600 in additional help per week for up to four months. That extra money will be a boon for Sara Fearrington, 43, a food server in Durham, North Carolina, who cares for her chronically ill husband and herself on her hourly wage of $3.10 plus tips. Fearrington recently applied for unemployment benefits and is receiving about $190 a week, she told Facing South. She has faced other times in the past when circumstances beyond her control meant she was making very little in tips.
"It's survival," she said. "You pray and hope that what you do have, if you have anything, you can survive on."
Tags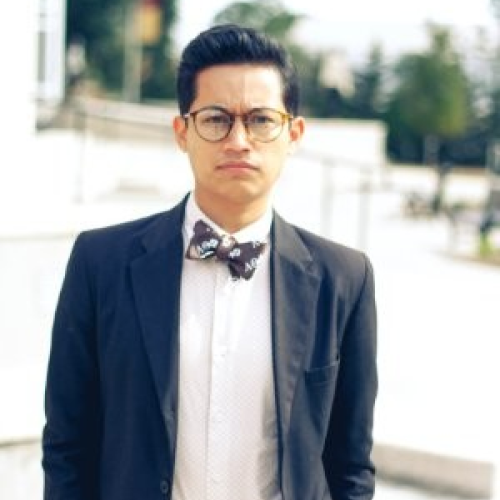 Rolando Zenteno is the inaugural recipient of the Julian Bond Fellowship with Facing South.