Lawsuit seeks to ease North Carolina's new limits on voting by mail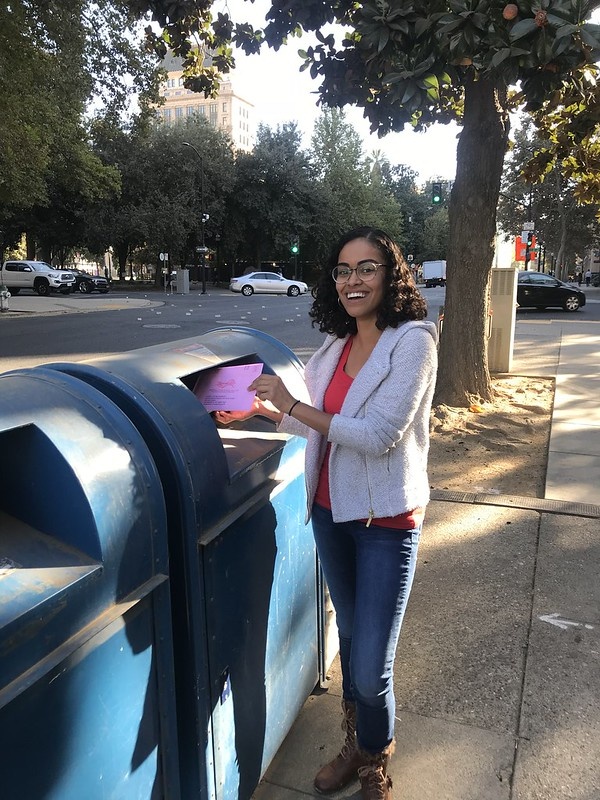 A North Carolina congressional district had to re-do its election last year because fraud had tainted the results. McCrae Dowless, a Republican political operative, was indicted on criminal charges for allegedly manipulating mail-in ballots in the 9th District race. 
Soon after, the state legislature passed a bipartisan bill making it harder to request an absentee ballot. Now a group that works to build black political power has filed a lawsuit in state court, claiming the new law will make it impossible for them to get out the vote.
The law requires that all requests for absentee ballots be completed by the voter, a relative, or someone authorized by the local board of elections. It's now a crime for anyone else to deliver a ballot request. 
Advance Carolina argues the bill targets groups that are "committed to encouraging black political participation." It says the law burdens the same voters of color that were targets for election fraud in Bladen County. 
Republicans in the county and across the state had long claimed that groups working with black voters were committing election fraud. The state elections board investigated one such group in Bladen County after Dowless filed a complaint against it, but found no evidence of fraud.
Advance Carolina argues that the law violates the rights of the group and its members under the state constitution, which says that "all elections shall be free." North Carolina courts recently cited this provision to strike down election districts that were gerrymandered to benefit Republicans. Advance Carolina also cites the constitution's ban on discrimination and the right to free speech.
The lawsuit points out that the 2019 law went beyond targeting Dowless' alleged election fraud, which happened when people illegally collected absentee ballots and allegedly destroyed some of them. "North Carolina law now imposes greater restrictions on completing absentee ballot applications than it does for filling out and submitting absentee ballots," it said.
Before the law was passed last year, the chair of the state elections board had asked the legislature for several changes to address election fraud, but her recommendations didn't include tougher rules for requesting ballots. 
The bill passed the state Senate unanimously. Some Democrats who voted for the bill said they supported other provisions, including one that broadened early voting, which Republicans had tried to limit. 
The lawsuit was filed as the coronavirus pandemic began sweeping the nation, raising questions about how states can safely conduct elections without spreading the virus. Democrats and others want Congress to provide federal funding for voting by mail. Wisconsin held an election this week, and election officials weren't able to keep up with the demand for absentee ballots. 
The North Carolina elections board recently recommended that the legislature make it easier to send in absentee ballot requests, but it didn't suggest relaxing the new limit on who can fill out the request forms. 
Dwight Sheppard, a Bladen County Democrat who supplied written testimony about Dowless' fraud, argued the new restrictions on requesting ballots should remain in place. "This may be the wrong time to ease restrictions on absentee voting," he said.
Lax laws or lax enforcement? 
State and federal authorities were investigating Dowless' operation before the 2018 election, but they didn't act to prevent the fraud. After the state elections board spent months looking into Dowless' operation, it turned over evidence to federal prosecutors and asked them to bring charges. The board said it had uncovered election fraud in 2016 and warned that it would "likely continue in future elections." 
The board's request to federal authorities came on Jan. 30, 2017, around the time that President Donald Trump and then-Attorney General Jeff Sessions were sworn in. Its letter was signed by Kim  Strach, former chair of the state elections board and a political independent who was appointed by Republicans. 
On Election Day, the results suggested a narrow Republican victory in the 9th Congressional District. But statistics showed that Republicans had cast many more absentee ballots in Bladen County than Democrats. Michael Bitzer, a professor at Catawba College, showed how that differed from other counties and from past elections, when Democrats cast more ballots by mail.
The board met on Nov. 27, 2018, to certify the election results. Joshua Malcolm, a Democratic board member from neighboring Robeson County, stated that he was familiar with "unfortunate activities" around elections in his community. 
"I am not going to turn a blind eye to what took place," Malcolm said. He said the matters had "been repeatedly referred to the United States attorney and the district attorneys to clean up. Those things have not taken place." The board voted unanimously not to certify the election results.
The board then conducted a hearing on the issue and decided to order a new election. 
In March 2019, months after the election results were thrown out, federal prosecutors issued subpoenas to Dowless and the board. No federal charges have been brought, but state prosecutors brought many charges against Dowless and his co-conspirators.
The indictment alleges that Dowless had his employees collect ballots from voters, sign as witnesses when they hadn't witnessed the voting, and mailed in the ballots "in such a manner to conceal the fact that the voter had not personally mailed it himself." 
Tags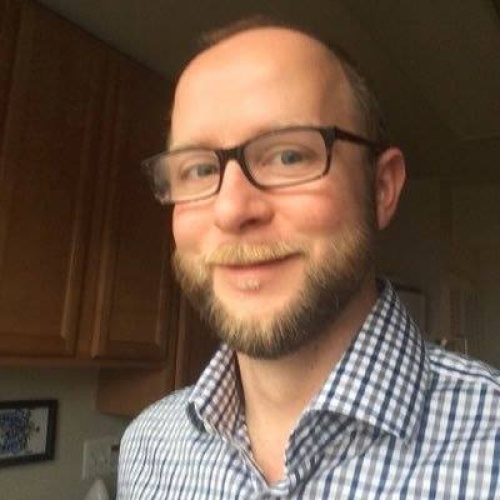 Billy is a contributing writer with Facing South who specializes in judicial selection, voting rights, and the courts in North Carolina.