Pandemic complicates rural South's recovery from Easter tornado outbreak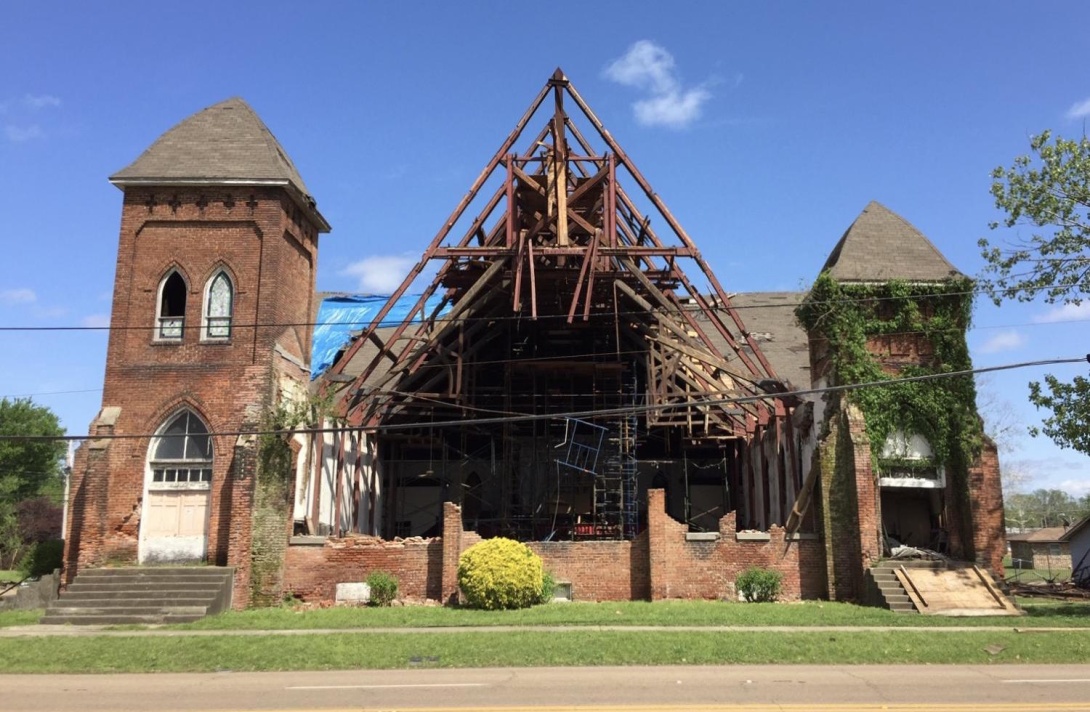 Over 400 counties across 12 Southern states reported damage from severe wind, hailstorms, and, in many cases, tornadoes over Easter weekend. As of April 15, the National Weather Service had confirmed 104 tornadoes touched down across the region, many of them in rural areas. At least 36 people died. Hundreds of people lost homes, and tens of thousands more lost power and water, with many households in Arkansas and Kentucky going without power for more than four days.
"It feels like a trial run" for disasters to come, said Benny Becker, who lost power in his Eastern Kentucky home for four days after windstorms knocked down power lines across his county. The South is now in the middle of spring tornado season, but it will soon be hurricane season — and responders are struggling to figure out how to balance relief efforts with public health concerns amid the COVID-19 epidemic.
Many of the counties hit hardest by tornadoes are also fighting outbreaks of the virus: Rural Marshall County, Alabama, for example, which was hit by an EF-2 tornado on Easter Sunday, has more than 100 confirmed cases of the coronavirus. And rural Upson County, Georgia, which had an EF-3 tornado as wide as 12 football fields plow through it the same evening, has seen its confirmed coronavirus cases rise to 162 this week.
For the Hispanic community in Laurel, Mississippi, the last year has been one hit after another. Suzie Middleton, the youth pastor at Immaculate Conception Catholic Church, told Facing South that nearly 50 of her parish's families were affected by Immigration and Customs Enforcement raids that targeted chicken factories, including the Peco Farms factory up the road in Bay Springs, last August. Then, she said, there were tornadoes in December that lifted parts of the roof off her church; hail earlier this spring deepened the damage. The most recent tornado outbreak is the latest blow to a rural county where nearly one-third of the population lives under the poverty line. Many of the families in Middleton's parish aren't eligible for the federal coronavirus stimulus checks because they are undocumented immigrants.
Five of her church's families, all of them living in mobile homes, were affected. Four of those families lost their houses entirely.
"It looked like a bomb blew up the whole trailer park that they were in. You couldn't tell what was yours, what was the neighbors, anything. It was all a giant heap," said Middleton. Mobile homes are particularly vulnerable to tornadoes and storms; seven people were killed in a mobile home community in north Georgia during the Easter weekend tornadoes. For the community in Mississippi, the destruction comes as coronavirus spreads through the still-open poultry plants where many immigrants are employed; the Sanderson Farms factory in McComb reported its first worker case of coronavirus on March 23.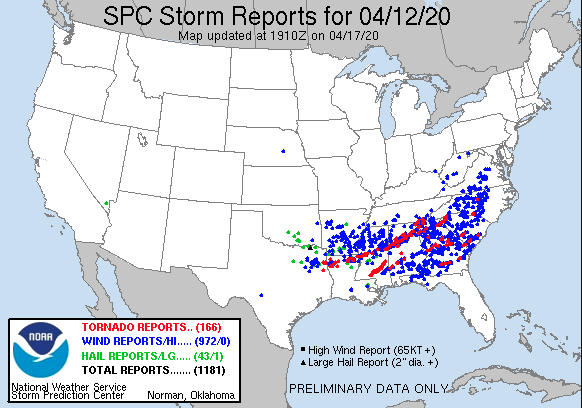 Tornadoes are an odd sort of natural disaster: They hit quickly, with maybe a day of warning if you're lucky, and then they're over. Unlike hurricanes, there isn't usually days or weeks of preparation. But the repair and recovery periods can be just as long. And the pandemic adds an extra layer of complication to typical recovery procedures.
"So many people bought food because of COVID, and they're at risk of losing that food," said John Edwards, a lawyer and community development officer in Phillips County, Arkansas. Five days after severe windstorms came through several rural counties in Southeastern Arkansas, tens of thousands of people remained without power, leaving food that had been stocked up in refrigerators and freezers unsalvageable. Buildings across the county were damaged and destroyed.
The storms and power outages also create demand for food, rushes on supplies, and crowds that fill grocery stores. In Kentucky, car lines of people trying to buy gas to power electricity generators stretched down the highway, and lines formed to get into hardware stores.
The pandemic also complicates the process of getting utilities and other infrastructure up and running again. Crews working to restore electricity and water systems lacked access to adequate sanitation supplies. "We were probably caught short-handed" when it comes to sanitation supplies, said Dennis Sternberg, the CEO of the Arkansas Rural Water Association, which provides training and technical assistance for community water and wastewater systems across the state. "I mean, we've never dealt with a pandemic."
Sternberg got his first call to set up a generator to power a rural water system that had lost power late Sunday night. In the ensuing days, he received so many calls that his crews didn't have enough generators to supply all the communities that initially needed them. This isn't unusual, he said. "There's numerous systems that don't have generators themselves," he said. "We try to take care of everybody we can."
In any normal time, losing power, water, a home, a car would be bad enough. But the pandemic adds a whole new layer of uncertainty. How do you wash your hands when you don't have running water? Where do you house people who have lost their homes while still keeping them safe from the coronavirus? How do students access online college classes when there's no internet, and maybe no computer?
And when a community comes together to clean up debris, sorting through the intimate fragments of people's lives and livelihoods strewn across a storm-stricken landscape, social distancing measures are difficult and sometimes impossible to employ. Grocery stores are running low on bleach and hand sanitizer. Masks for cleanup crews are hard to come by.
"Instead of opening shelters, we're prioritizing individual hotel rooms or dormitory-style rooms to make sure people have a safe place to stay if they can't return home after a disaster," a spokesperson for the American Red Cross, which is working on recovery efforts across the affected region, told Facing South via email. "If hotels or dormitories aren't an option, we will open emergency shelters at the request of local officials in partnership with public health officials, with additional safety precautions in place."
"It's not just that you lost your home. It's all these small things," said Middleton, the youth pastor in Mississippi. "You went from one household to now you've got two households" living under the same roof, she noted. "Plus you've been exposed to everybody in the community coming by and talking." In Jones County, donors bought up hotel rooms and the local community college offered its dormitories to the hundreds of families who were displaced by the tornado. The families Middleton works with have by and large moved in with friends and family; one of her students is sleeping in a guest bedroom with their entire seven-person family.
And then there's the continued public health and economic crisis. Many of the resources that would normally be directed to disaster relief — from foundation grants to volunteers — are currently flowing to efforts to combat the pandemic and its economic fallout. Out of concern for public health, volunteers are less likely to come to disaster sites in person, especially if it means crossing state lines. People who have lost jobs and homes in quick succession find themselves in an even more economically precarious position.
Volunteers and the media often leave tornado-ravaged communities after a week or two, but the recovery process lasts months — even years — longer.
As the communities affected by this Easter weekend's severe weather begin making their way down the long road to recovery, places affected by previous years' tornadoes are trying to figure out what continued recovery looks like in the middle of a pandemic. In Lee County, Alabama, where a tornado killed 23 people last March, recovery efforts are ongoing — homes are still being rebuilt, and people are still living in donated apartments, hotel rooms, or with family members. The pandemic has cost Alabama Rural Ministries, the group spearheading the home rebuilding efforts, philanthropic grants, staff, and summer volunteers. "There's a lot of unknowns," said Lisa Pierce, the organization's director. "We are going along on faith." 
For the communities hit by last week's storms, the most immediate concern is getting power back on and basic needs met. Then they'll turn to long-run needs: rebuilding homes, buying cars, putting down payments on new mobile homes, paying utility deposits. "They're going to be in survival mode for the next four to six months," said Middleton.
(To support Immaculate Conception's aid work for families affected by the tornadoes, you can send a check or gift cards to the church's mailing address: 833 W 6th St., Laurel, MS 39440. Write "Tornado relief" in the memo line or on the envelope.)
Tags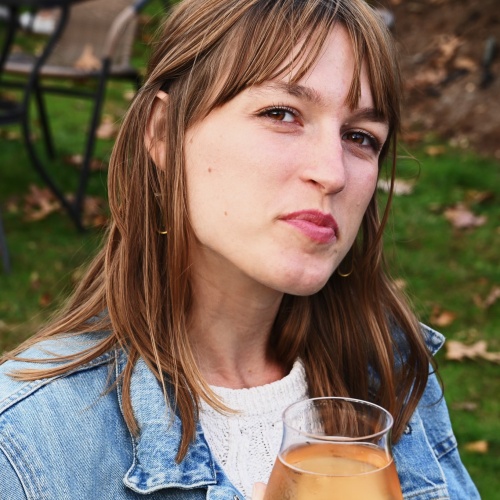 Olivia Paschal is the archives editor with Facing South and a doctoral student in history at the University of Virginia. She was a staff reporter with Facing South for two years and spearheaded Poultry and Pandemic, Facing South's year-long investigation into conditions for Southern poultry workers during the COVID-19 pandemic. Her reporting has appeared in The Atlantic, the Huffington Post, Southerly, Scalawag, the Arkansas Times, and Civil Eats, among other publications.