Protecting the South's homeless population from COVID-19
(Editor's note: This story was updated on April 9 to reflect more accurate numbers on homelessness.)
The novel coronavirus pandemic has forced many states and localities to issue stay-at-home orders, but some populations don't have the resources to stay safe inside during the outbreak. The unhoused population's lack of access to shelter, proper sanitation, and basic food supplies makes them more susceptible to contracting the infection while creating conditions that promote the spread of the disease.
Over 553,000 people experienced homelessness on any given night in 2017, according to the Poor People's Campaign: A National Call for Moral Revival. Between 2.5 million and 3.5 million individuals are a part of the "sheltered" homeless population in the U.S., which includes people living in shelters, transitional housing, and encampments. An additional 7.4 million people are close to slipping into homelessness. The homeless community is disproportionately made up of African Americans, Native Americans, Latinx individuals, and people with untreated health issues. LGBTQ youth are also much more likely to experience homelessness than their non-LGBTQ counterparts.
Because of their poor living conditions, homeless people are at a greater risk of catching the coronavirus and developing severe health complications. Housing advocates fear outbreaks could take place in homeless encampments or shelters, where residents lack access to basic hygiene and medical care and where it's difficult to self-quarantine. According to a report by academic researchers published last month, more than 21,000 homeless people could become hospitalized with the virus nationwide, and more than 3,400 could die from the disease.
"People who are homeless tend to have more health problems because of their homelessness," said Maria Foscarinis, founder and executive director of the National Law Center on Homelessness and Poverty. "They are more exposed, so they are at higher risk."
Homelessness can have severe negative impacts on the physical health of the unsheltered population, and these issues are aggravated during large-scale health crises. If infected by the coronavirus, homeless people have a higher chance of getting severely sick or dying because of underlying medical conditions, lack of access to sanitation, and insufficient medical services. For example, a study published last year found that 30 percent of homeless people have chronic lung diseases such as asthma.
And homelessness is not just a problem in big cities like New York or Los Angeles: Florida and Texas are among the states with the highest rates of homelessness, and a 2019 report by The Robert Wood Johnson Foundation found that one in three rural Americans say homelessness is a problem in their communities. At the same time, the South is the nation's poorest region, with higher mortality rates and lower life expectancies than the rest of the country, and its residents are more likely to lack access to high-quality medical care — disparities that present an additional burden for the region's homeless. Meanwhile, elected officials in some Southern states have resisted enacting measures to slow the spread of the virus.
"We can't keep entire communities healthy in the midst of a pandemic if any one of us are left without a home and sleeping on a sidewalk or in a shelter without an ability to slow or stop contagion," said Diane Yentel, president of the National Low Income Housing Coalition.
'Flex the power'
Some states in the South have already taken targeted action to help the unsheltered population in the outbreak, and others are considering doing so.
Last week Virginia Gov. Ralph Northam (D) announced that the state is offering $2.5 million to municipalities to provide hotel vouchers, food, and cleaning supplies to people without housing. "As we battle this unprecedented public health crisis, we must make sure no one is left behind," Northam said. The money will provide temporary housing to 1,500 Virginians who are currently in shelters, are unsheltered, or are in situations where they are unable to practice social distancing.
In Georgia, a committee was put together under the Georgia Coronavirus Task Force to focus on the homeless population and make policy recommendations to Gov. Brian Kemp (R). Chaired by Atlanta Mayor Keisha Lance Bottoms (D), the committee has set forth six objectives to help the state's homeless population weather the crisis. They include preventing additional people from becoming homeless; supporting enhanced cleaning, screenings, and referral services; expanding testing for high-risk individuals; establishing a recording process specific to homeless and displaced persons; ensuring appropriate options for quarantine and isolation are available; and ensuring that transportation options are available for people after they're released from the hospital.
And in North Carolina, housing advocates last week launched a campaign called #HaveAHome2StayAtHome urging Gov. Roy Cooper (D) to put measures in place to guarantee safe housing for homeless people during the COVID-19 crisis. "We're really asking the governor to just flex some more of the power that is uniquely within the governor's office, and that is, No. 1, to issue an executive order guaranteeing safe, stable housing in North Carolina," said Bree Newsome Bass, an organizer with the Housing Justice Coalition in Charlotte. Cooper said North Carolina officials have raised the homelessness issue with federal officials and are considering using federal aid money to temporarily house the homeless. Advocates have proposed that Cooper issue an order turning public facilities like schools and convention centers into temporary shelters.
In addition, housing advocates throughout the region are also calling on officials to consider proactive strategies to combat homelessness — especially during major health emergencies when access to safe housing helps protect public health. Organizations have called on states and cities to increase protections for unsheltered individuals, prioritize permanent housing placements, and make housing costs affordable for homeless individuals and families.
"The longer-term solution, of course, is homes that the lowest-income people can afford,"  said Yentel. "If we had enough affordable homes that were affordable to extremely low-income people we wouldn't have homelessness in the first place."
Tags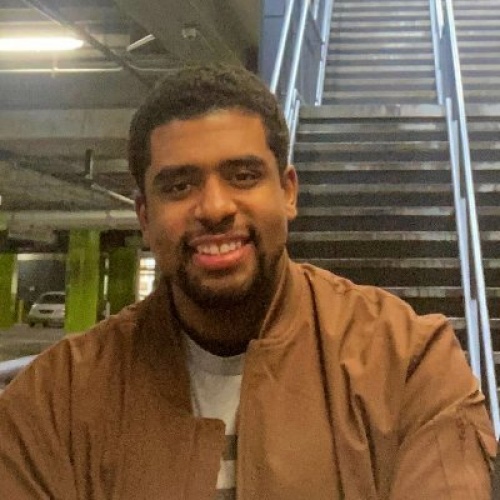 Benjamin Barber is the democracy program coordinator at the Institute for Southern Studies.