Putting essential workers at the center of COVID-19 relief efforts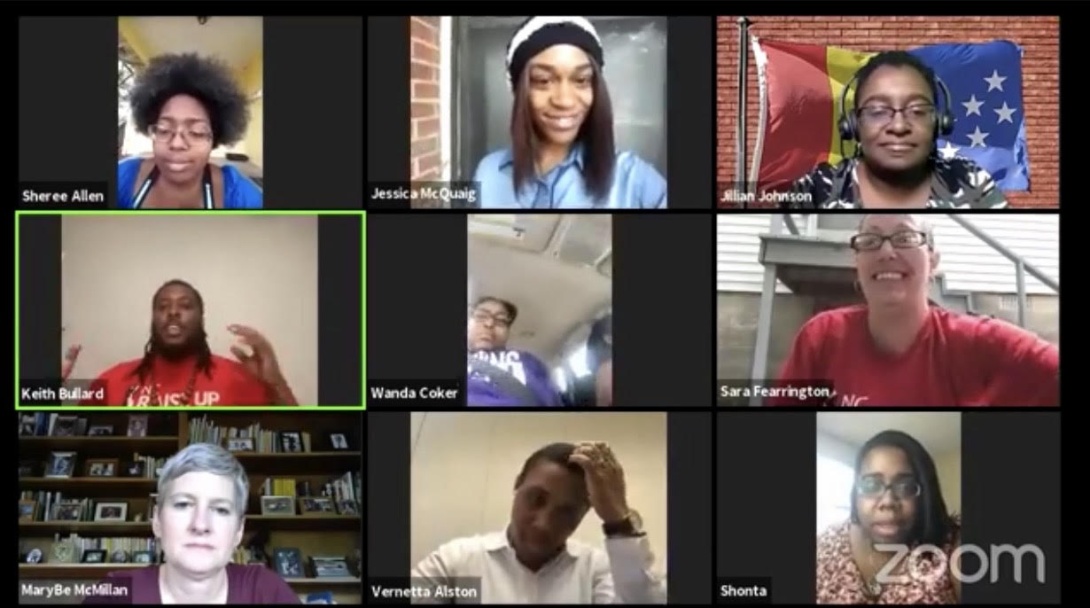 Many of the same low-wage workers who were labeled "unskilled" by those who did not believe they deserved a livable wage are the ones keeping the country running amid the COVID-19 pandemic. They are among the 49 million to 62 million U.S. workers that the federal government now calls "essential," a category that ranges from grocery-store clerks to hospital janitors to slaughterhouse workers.
These workers are disproportionately Black and Brown women who are at an increased risk from the virus. But even though many essential workers are getting sick and some are even dying, previous COVID-19 relief bills have done little to protect them. That is why workers are taking a stand.
On April 29, two days before International Workers' Day, also known as May Day, worker leaders with the Fight For $15 in North Carolina and several of their allies held a Essential Workers' Digital Lobby Day where they shared their experiences and called on Congress and the state legislature to put workers at the center of any COVID-19 relief plans. The lobby day came just weeks after many of the same workers participated in a digital strike protesting unsafe working conditions, lost hours, and pay cuts due to the COVID-19 outbreak.
"We demand that Congress stop bailing out big corporations and invest in public services for essential workers," said Jamila Allen, who called into the lobby day from her job at Freddy's Frozen Custard & Steakburgers. "This fight is not new … but it is more important than ever."
A phrase that came up over and over again during the discussion was "even before the virus" — as in, even before the virus workers like Allen did not have paid sick days and health care benefits. Even before the virus, workers like Wanda Coker, a manager at Burger King, were denied union rights and had to deal with exploitation by corporations that kept them in poverty. 
Even before the virus, people of color were performing essential work but were offered very little in return, said Sheree Allen, a daycare worker who was laid off because of the pandemic. "Black, Brown, and indigenous communities have always been denied the resources we need to be healthy," she said, "so it's absolutely predictable that we are the communities hit hardest by COVID-19."
Among the demands presented by the workers:
Ensure every worker has access to paid sick leave, no matter where they work.


Expand health care coverage for the uninsured.


Provide personal protective equipment (PPE) for all essential workers.


Ensure everyone has access to COVID-19 relief benefits, regardless of race, immigration status or employment status.


Invest in public services, not big corporations.
North Carolina Senate President Pro Tem Phil Berger and U.S. Sens. Thom Tillis and Richard Burr, all Republicans, were invited to attend the event but declined to do so. At the time it was being held, the North Carolina legislature was in session drafting the state's COVID-19 relief legislation, which has since been passed and signed by Democratic Gov. Roy Cooper. With this legislation, North Carolina joined dozens of other states in passing bills to address the pandemic — although many of these bills fall short in addressing the needs of the most vulnerable.
A bipartisan effort that passed unanimously, the North Carolina legislation provides $1.6 billion for public health and safety, education, small business assistance, and continuity of state government operations. However, the Senate struck down a House provision to temporarily expand Medicaid to cover COVID-19 testing and treatment. A proposal to increase unemployment insurance was also cut from the final legislation, solidifying North Carolina's reputation as one of the states with the least-generous unemployment benefits. 
Meanwhile, there is growing traction at the federal level around an effort to get a 10-point Essential Workers Bill of Rights attached to the next federal COVID-19 relief bill. On April 27, nearly 60 members of Congress who support the Bill of Rights sent a letter to top Senate leaders Mitch McConnell and Chuck Schumer and House leaders Nancy Pelosi and Kevin McCarthy asking them to include the provisions in any future COVID-19 relief bills. 
The legislation, which is co-sponsored by U.S. Sen. Elizabeth Warren of Massachusetts and U.S. Rep. Ro Khanna of California, both Democrats, would require employers to provide all front-line workers with PPE and hazard pay retroactive to the start of the pandemic. It would also provide 14 days of paid sick leave, 12 weeks of paid family and medical leave, and fund health care and child care services for essential workers. And it would protect existing collective bargaining agreements, including during bankruptcy proceedings. 
Though the Bill of Rights will likely face resistance from Republicans in Congress, advocates are continuing to urge lawmakers to remember essential workers in the next COVID-19 relief bill, which is currently being drafted. An online petition calling for congressional action that's sponsored by Daily Kos and groups including the AFL-CIO, United for Respect, and the Women's March already has over 90,000 signatures. 
"The country has a moral responsibility to protect essential workers' health, to create financial security for their loved ones, and to offer peace of mind during a time of heightened mortal and emotional stress," the petition states. "As Congress continues to debate more relief efforts, the coronavirus pandemic throws us deeper into health and economic crisis."
 
Tags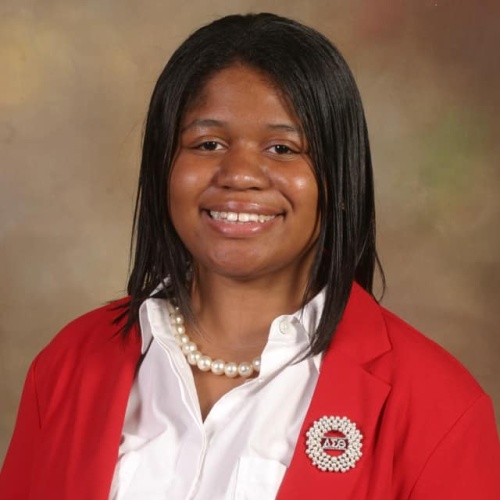 Rebekah is a research associate at the Institute for Southern Studies and writer for Facing South.