The bitter history behind the highways occupied by protesters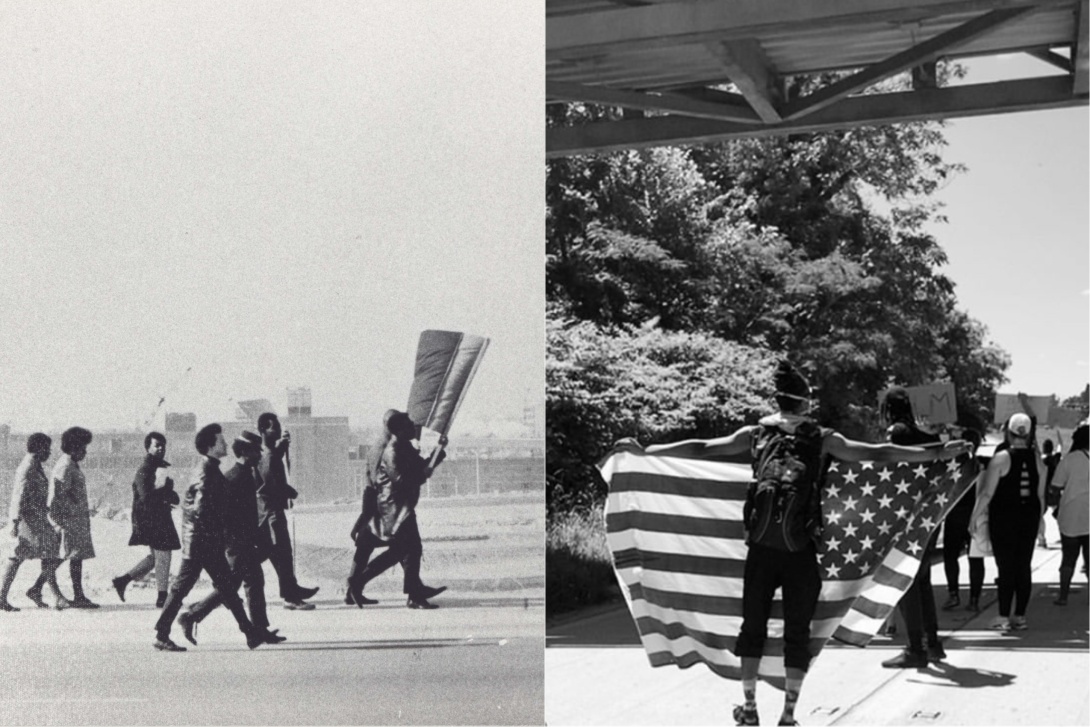 From the 1950s into the 1970s, numerous highways were built through U.S. cities that profoundly wounded African-American communities. In Durham, North Carolina, construction of state Highway 147 in the late 1960s cut through the historically black community of Hayti, displacing more than 500 black families. In Little Rock, Arkansas, city planners bulldozed the black business district on 9th Street to construct Interstate 630, demolishing businesses and uprooting at least 695 black families in the High Street neighborhood. In New Orleans, Claiborne Avenue and the Treme community were gutted to make way for I-10. In Winston-Salem, North Carolina, U.S. Route 52 sliced through East Winston, where 100 percent of the 1,594 families known to have been displaced by construction were black.
And in Houston, Interstate 288 was built straight through the Third Ward. The historically black neighborhood was where George Floyd, the black man killed by police in Minneapolis last week, spent his childhood.
Besides disrupting thriving black communities and physically segregating them from cities' economic centers, these highways have something else in common: They were occupied and blocked by protesters responding to Floyd's death and demanding an end to police brutality.
Many of these thoroughfares were built as part of a federally-funded system of highways that were routed through black communities, some of which had been bulldozed to the ground just a few years earlier by so-called "urban renewal" programs that displaced thousands of black families. In other cases, black neighborhoods were seized and demolished by state and local governments specifically for highway construction.
Demonstrators' presence on highways whose very construction displaced and segregated black communities is a reminder that while the ongoing nationwide demonstrations were spurred by the deaths of Floyd and others at the hands of police, the injustices they protest have a deep history that's embedded in the very fabric of the cities where residents are now demanding justice.
A triple whammy of federal programs — the Federal Housing Acts of 1949 and 1954 and the Federal Highway Act of 1956 — allocated funds for what the government called "slum-clearing" programs. They incentivized cities of all sizes to demolish what the head of the Urban Renewal Commission called "blighted" neighborhoods. While these programs were not explicitly racially targeted, their implementation uprooted thousands of black families, businesses, and communities — and laid the groundwork for the highways that would soon run straight through what had once been thriving black business districts.
Urban renewal resulted in the disproportionate displacement of communities of color nationwide, and impacted Southern communities were overwhelmingly black. Residents in the buildings slated for demolition were often given just weeks of notice that their homes would be destroyed. Thousands of black-owned businesses were forced to uproot and move; many never reopened. 
"It unleashed a massive wave of demolition of communities, both the buildings and the displacement of residents," said Francesca Ammon, an urban planning historian at the University of Pennsylvania and the author of "Bulldozer: Demolition and Clearance of the Postwar Landscape." "Their communities were torn apart, which has still, today, enduring psychological damages that were incurred because of that rupture." The idea behind urban renewal was to demolish and rebuild neighborhoods — "modernizing" them, in the view of mid-20th century progressives.
But in practice, many neighborhoods cleared by urban renewal policies were replaced by highways, funded by the Federal Highway Act of 1956, that made urban downtowns more accessible for white residents of the suburbs while gutting black communities. Wealthier white communities often had the access and the political capital to convince planners to redirect proposed highway routes around their communities — but in the post-war era, black communities didn't enjoy the same access or deference.
"Politically, they were the most easily dislodged," said Ammon. "Over time people got better about organizing, and those groups were successful in stopping some highways, but particularly early on that was very difficult." 
Urban renewal sparked civil rights demonstrations in the 1960s; the destruction of their property was seared into the minds of the black families who had lost homes, neighborhoods, and in some cases livelihoods at the hands of the government.
"It means Negro removal, that is what it means, and the federal government is an accomplice to this fact," writer James Baldwin said in a 1963 interview. He continued to say that government destruction of the communities they had grown up in was one reason that young black people of the time were skeptical that America was their country.
That message resonates through the intervening decades to today's protests. The organizers and demonstrators who occupied and blocked highways weren't explicitly calling out their history. But for many of the demonstrators, especially those with ties to the neighborhoods mutilated by a highway, the road is a symbol of persistent injustices. And for at least some of the protestors, the symbolism was no accident.
Such was the case in Durham, where this week a group of demonstrators led by activist Skip Gibbs occupied Highway 147, blocking traffic until city officials agreed to sit down and hear their concerns. Gibbs, a Durham native with deep family roots in Hayti, told Facing South that the choice of location was intentional.
"Anytime you say 'urban renewal,' that means you're about to tear black people's stuff up," Gibbs said. "It was a long, drawn-out process that destroyed people's businesses, destroyed people's livelihoods, destroyed people's families, destroyed people's homes, and paid them peanuts to move if they even paid them at all."
Durham's highway-building and other urban renewal programs displaced 4,000 families and 500 businesses, according to public history project Bull City 150. Durham's Highway 147 was built straight through Hayti, where the demolition of several streets of homes over the protests of residents paved the way for road construction.
"Durham was pretty much built by black people for black people, and after the urban renewal program, Durham has just seen degradation," Gibbs said. "And our city hasn't recovered."
Tags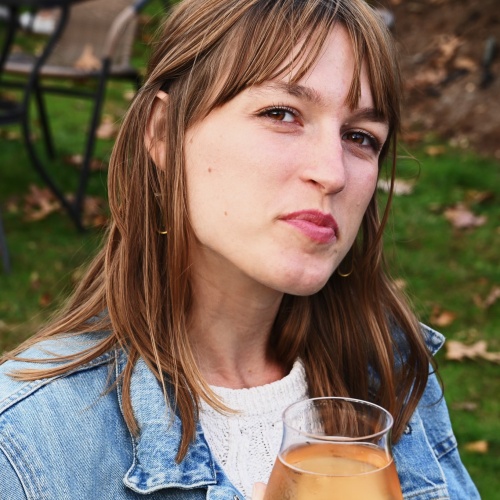 Olivia Paschal is the archives editor with Facing South and a doctoral student in history at the University of Virginia. She was a staff reporter with Facing South for two years and spearheaded Poultry and Pandemic, Facing South's year-long investigation into conditions for Southern poultry workers during the COVID-19 pandemic. Her reporting has appeared in The Atlantic, the Huffington Post, Southerly, Scalawag, the Arkansas Times, and Civil Eats, among other publications.