A North Carolina chicken-processing town rises up to protest police violence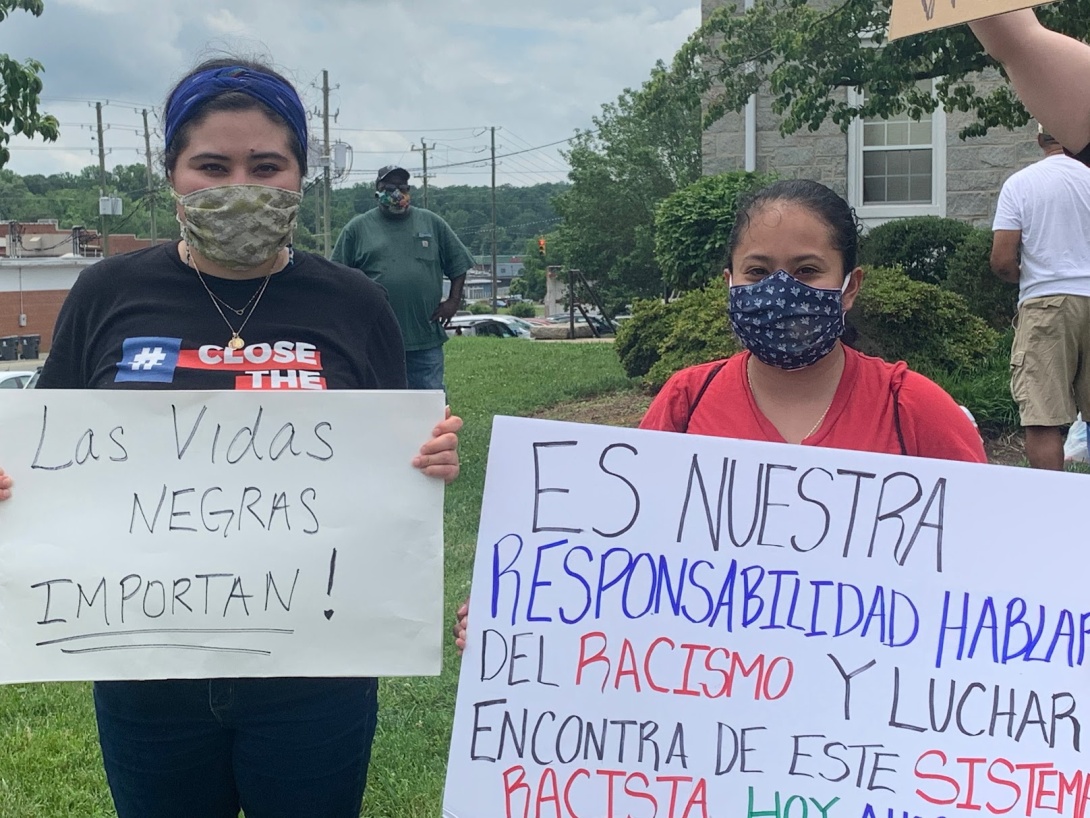 On Saturday, June 6, a protest rally and march against the murder of George Floyd by Minneapolis police took place in what might seem like an unlikely place: Siler City, North Carolina.
Siler City is a meatpacking town in western Chatham County, an hour's drive west of the state capital of Raleigh. As of the 2010 census, its population of 8,225 was 43% Latino, 29% white, and 22% black. It is home to the Mountaire Farms chicken processing plant, which employs nearly 2,000 workers, many of them undocumented immigrants.
Like many meat processing facilities, the Mountaire Farms plant has become a vector for COVID-19. Workers in the plant labor side by side all day long, making physical distancing impossible. As North Carolina Health News reported last month, the 27433 ZIP code that encompasses Siler City has the second-highest number of confirmed COVID-19 cases among the state's 1,000 ZIP codes. Starting wages at the plant, where the work is dirty and hard, are just $11 an hour.
But conditions in Siler City were dire even before the pandemic. According to the Census Bureau, the town's median household income between 2014 and 2018 was just $33,445, compared to the national median of $60,293. Almost 27% of Siler City residents live below the government-defined poverty threshold compared to 11.8% of all Americans. And as with most U.S. communities, Siler City has had its struggles around racism. Just last year, for example, a Black-owned soul food restaurant in town received a threatening racist letter signed "White Nationalists," but the community responded to the hate by filling up the restaurant's tables.
That same spirit of solidarity was seen in Siler City following the Minneapolis police murder of George Floyd, who was born an hour's drive away in Fayetteville, North Carolina.
Following Floyd's video-recorded death on May 25 and the ensuing uprising in cities nationwide, a group of friends from Siler City decided to organize a protest. The organizers — Black, Latino, and white — are in their late 20s and have known one another since high school. One of them had been involved in earlier organizing efforts to publicize the COVID-19 outbreak at the Mountaire plant, which the company had tried to hide from public view. A key leader of the group is Jazzmyne Wiley, a Black woman who works at the local Wendy's.
The group made a flier and distributed it on their social media feeds, inviting friends, family and co-workers from around town. "#JusticeForFloyd #BlackLivesMatter #KidsInCages," it said, connecting the issue of police violence against Black people with ICE detention facilities for undocumented immigrants.
About 300 people showed up.
Siler City is a working-class town, and the crowd reflected that. It was multiracial and mostly young, including some participants from the local high school. The protesters demonstrated in front of city hall and then marched through the town center, chanting "Black Lives Matter" and "get your knee off my neck."
Why did people come? The slogans on the homemade signs that almost everyone brought tell us:  
"My color is not a crime."
"Tu Lucha Es Mi Lucha! Black Lives Matter. No human being is illegal."
"Christ and racism don't mix. You can't say 'I love God' and hate his creation."
"Kids belong with families not in cages."
"Las Vidas Negras Importan!"
"This is America. I can't breathe."
While the protest was organized and led by the group of young people from Siler City, they smartly reached out for help where they could find it, getting advice and material support from organizers with Familia: Trans Queer Liberation Movement, The Poor People's Campaign: A National Call for Moral Revival, and NC Raise Up/Fight for 15, who had been involved in the earlier efforts around COVID-19.
A rally of 300 people in a small Southern factory town might not seem like much, when thousands are rising up in major cities across the country. But there is a stirring in the South today that's poised to transform the region and the country. Siler City is just one example: In the past week, protests have erupted in other unlikely places like Tupelo, Mississippi, Murphy, North Carolina, and Hoover, Alabama, to name just a few.
The conditions suffered by the people of the South in this moment of crisis are explosive — particularly for Black and Latino people, but also for poor whites. Of the 14 states that have declined to expand Medicaid, the health care program for the poor, eight are in the South. Eight of the 10 states with the highest poverty rates in the nation are are in the South. The five states with the lowest levels of trade union membership are all in the South, leaving essential workers in those states with fewer protections at work.
And since the pandemic, things have only gotten worse for many Southerners, as Southern states have often been the most restrictive when it comes to distributing unemployment benefits, and have provided the least amount of personal protective equipment and other protections for essential workers. As Facing South recently reported, the region faces a "perfect storm" for devastating impacts from the COVID-19 pandemic.
One of the Siler City protestors' signs said "Black genocide. 1619-2020," citing the year that the first enslaved people were brought to the British colony of Jamestown, Virginia. The ensuing 400 years tell a story of slavery, racism, plantation labor, and conquest. But they also tell a story of resistance, from slave rebellions to people's uprisings.
Wiley and her comrades are the leaders of a new force for change in the South. Across the region, people, and especially young people, are stepping forward to build a better society — one where Black people aren't killed by the police, kids aren't locked in cages, and workers don't risk their lives for poverty wages.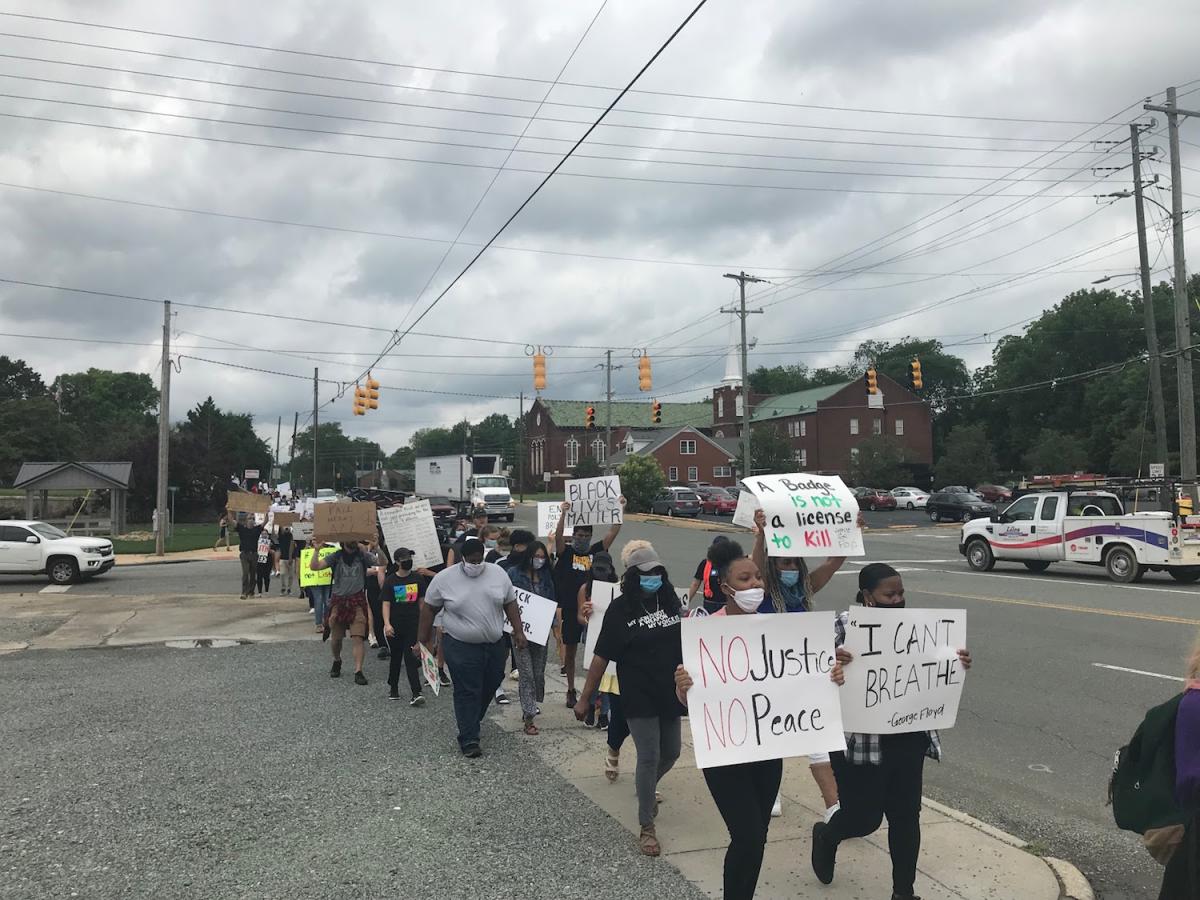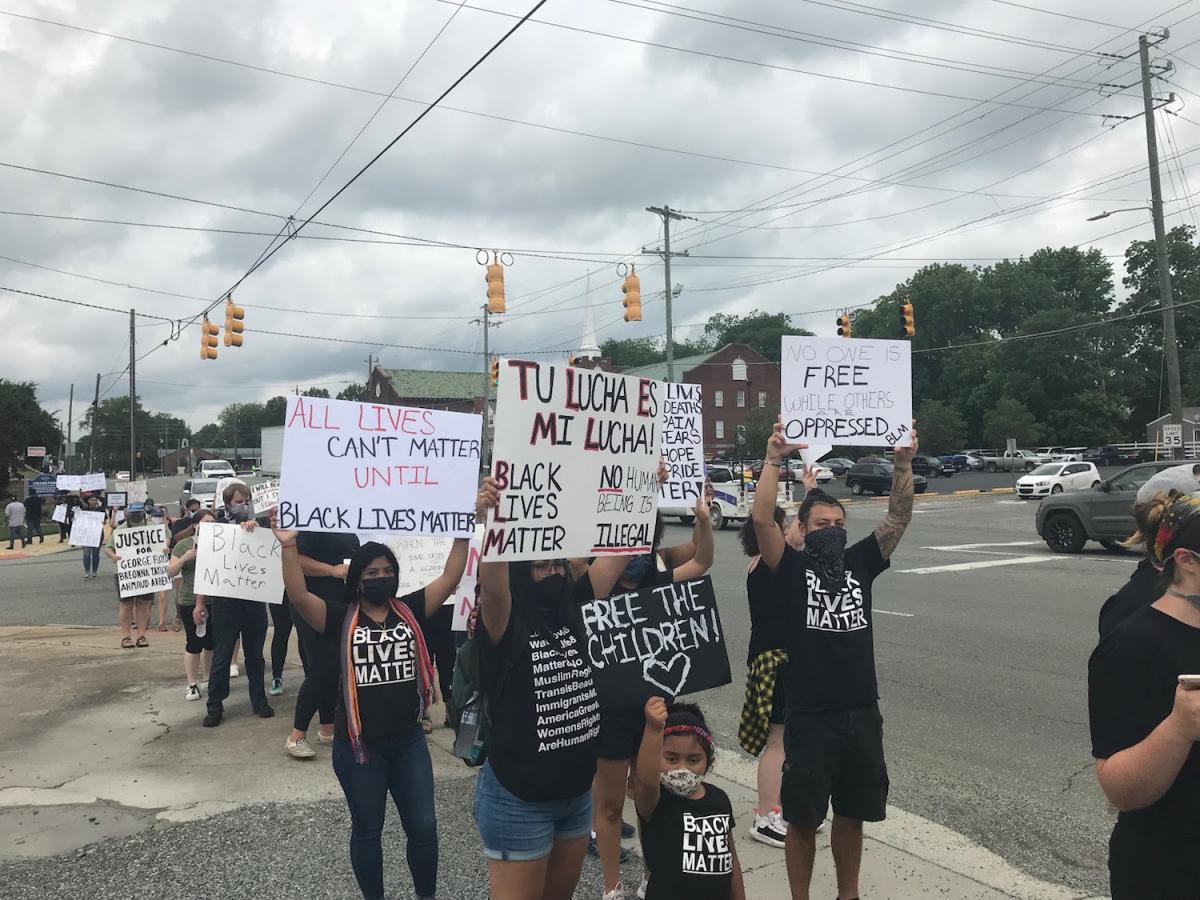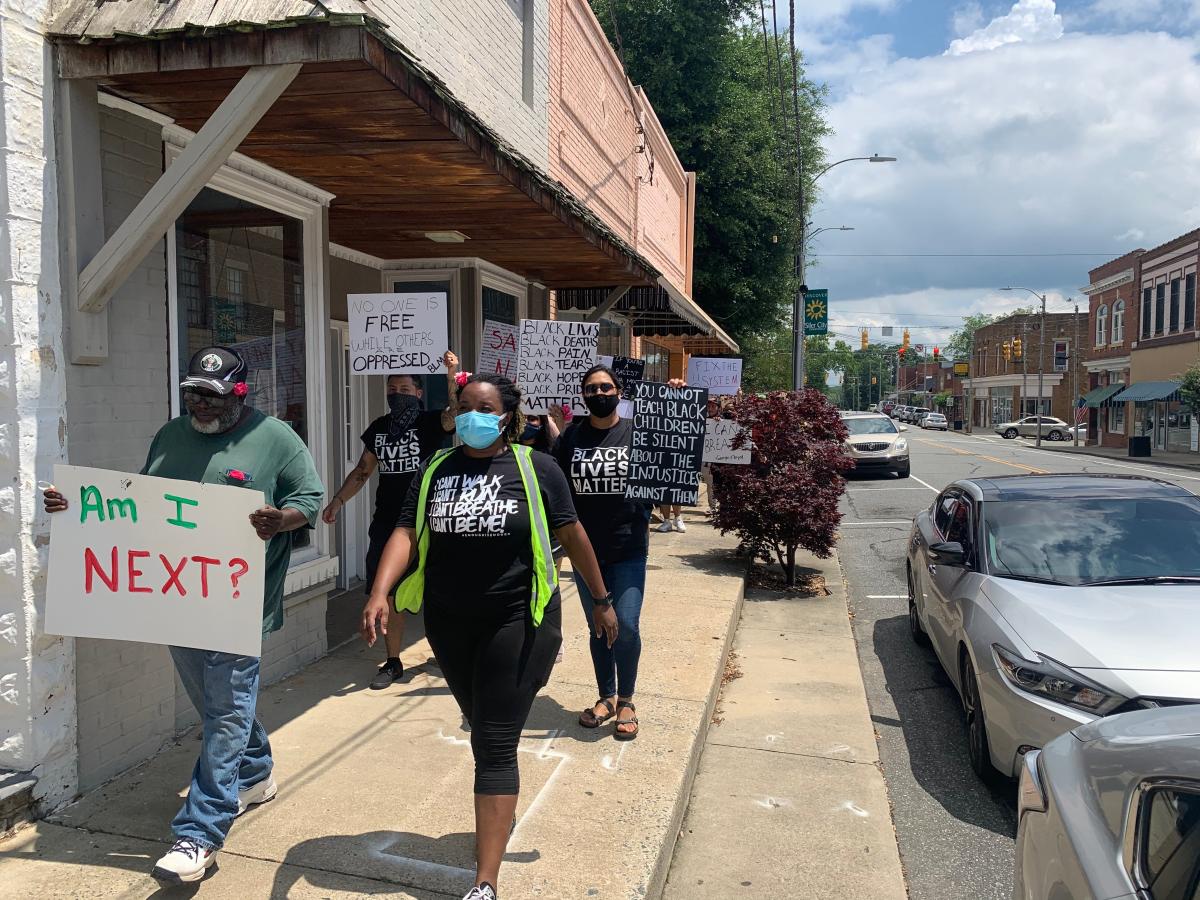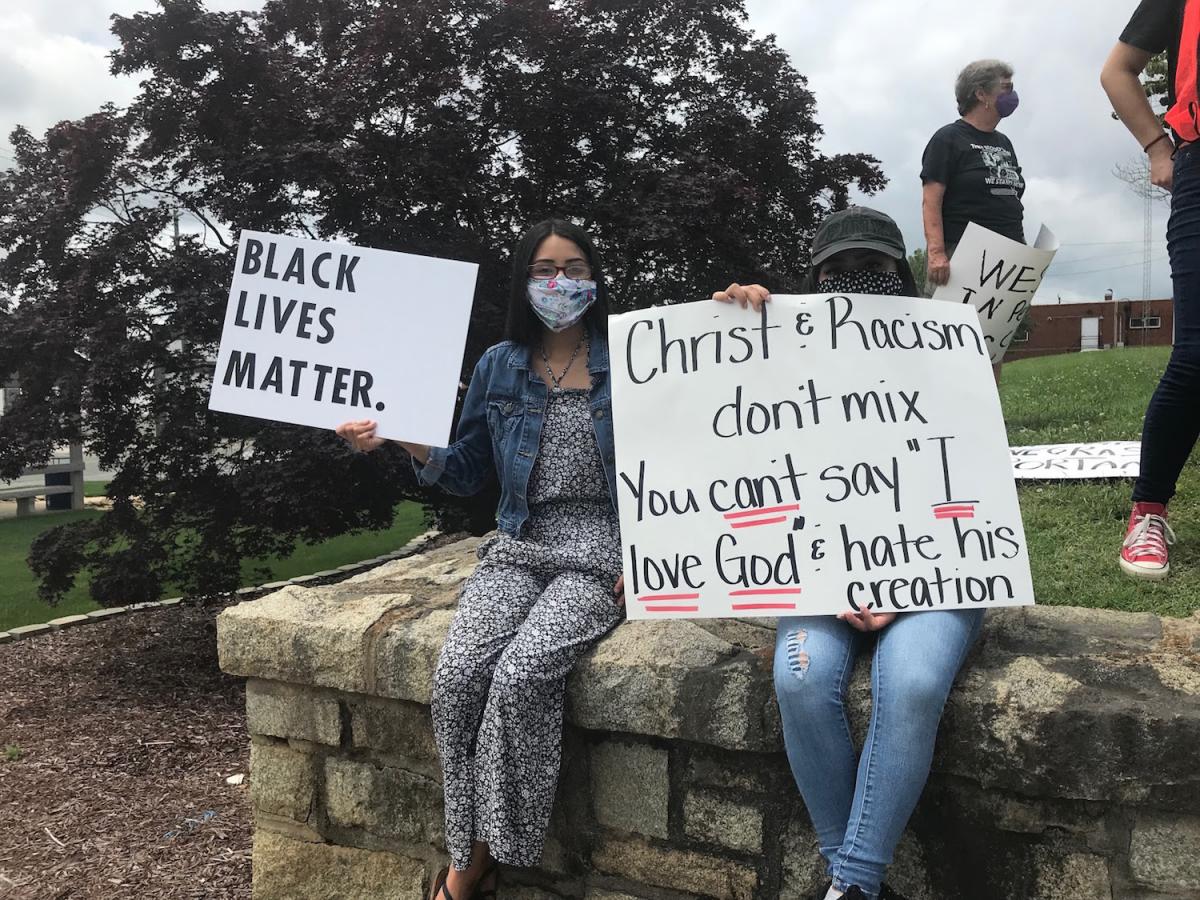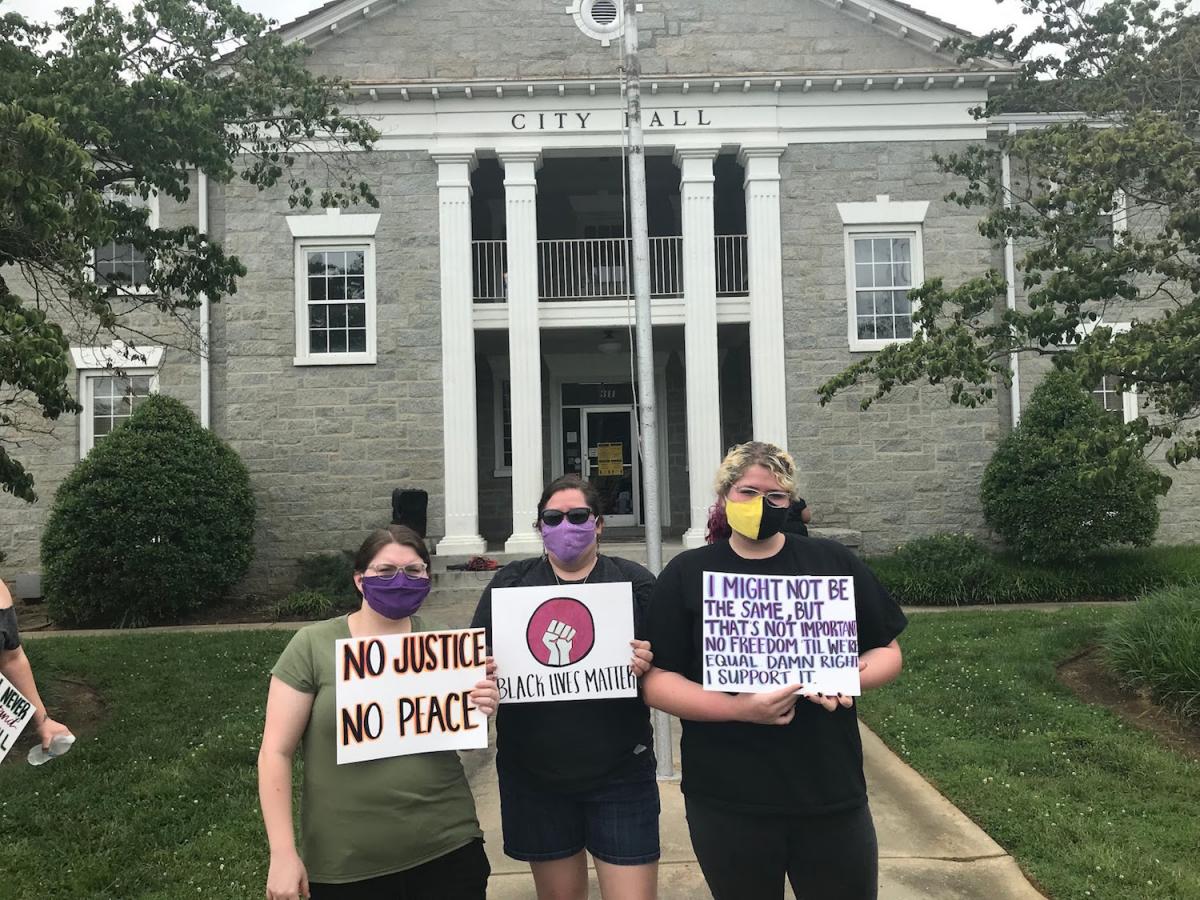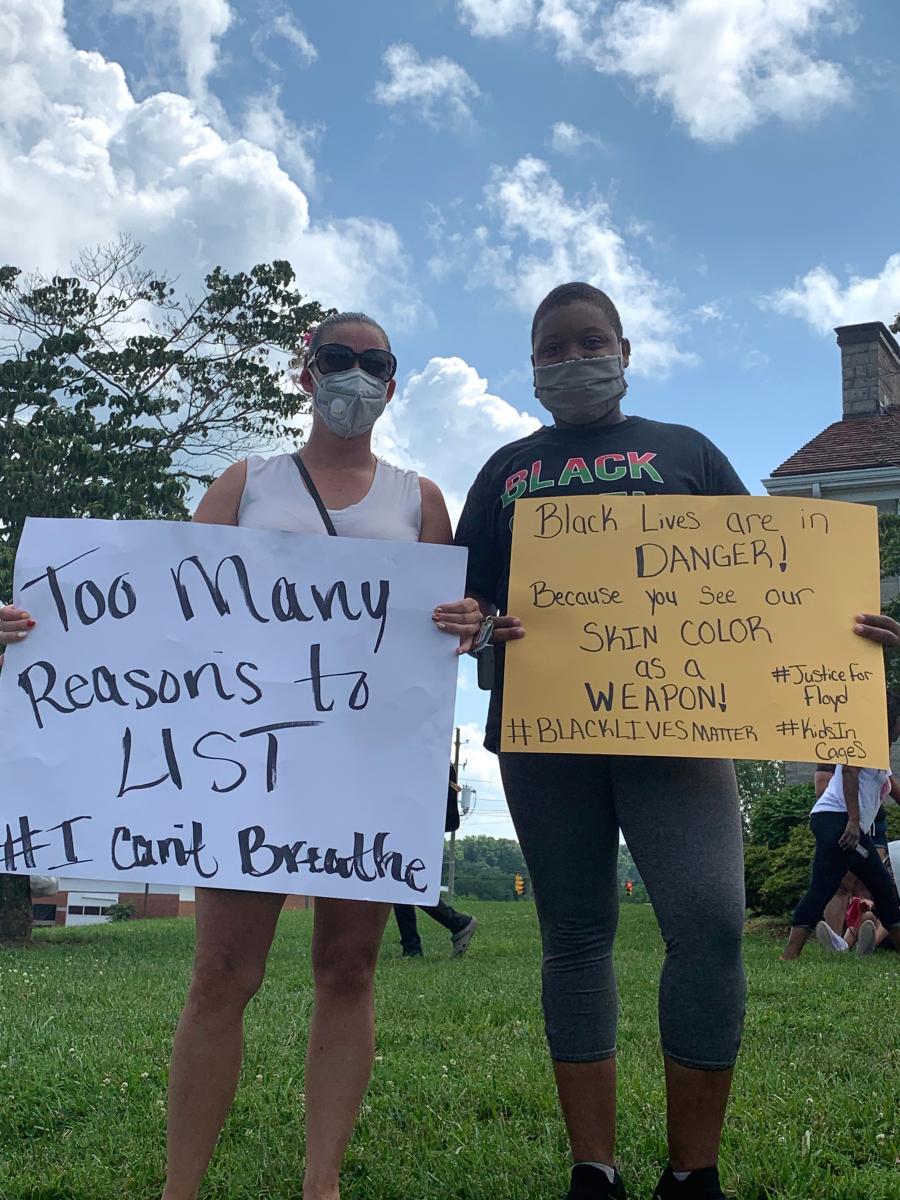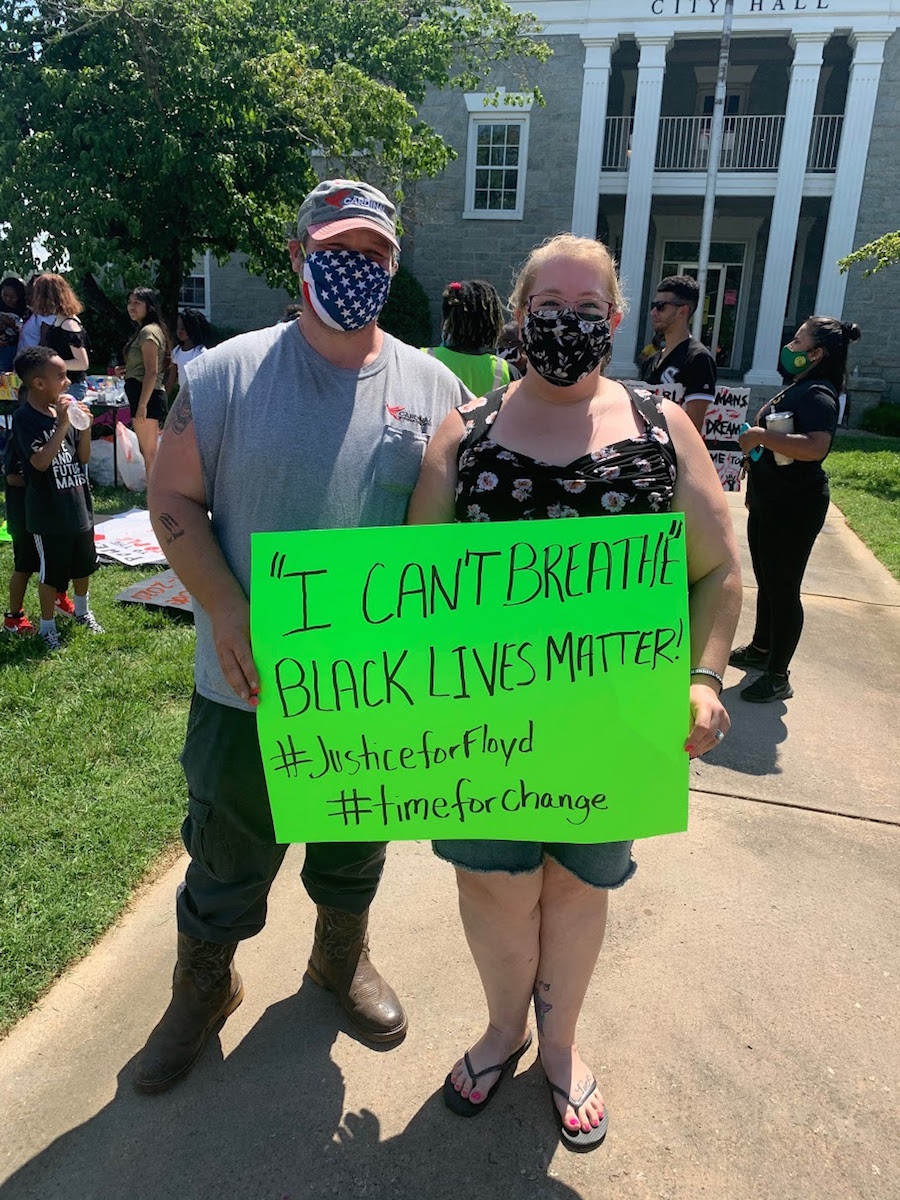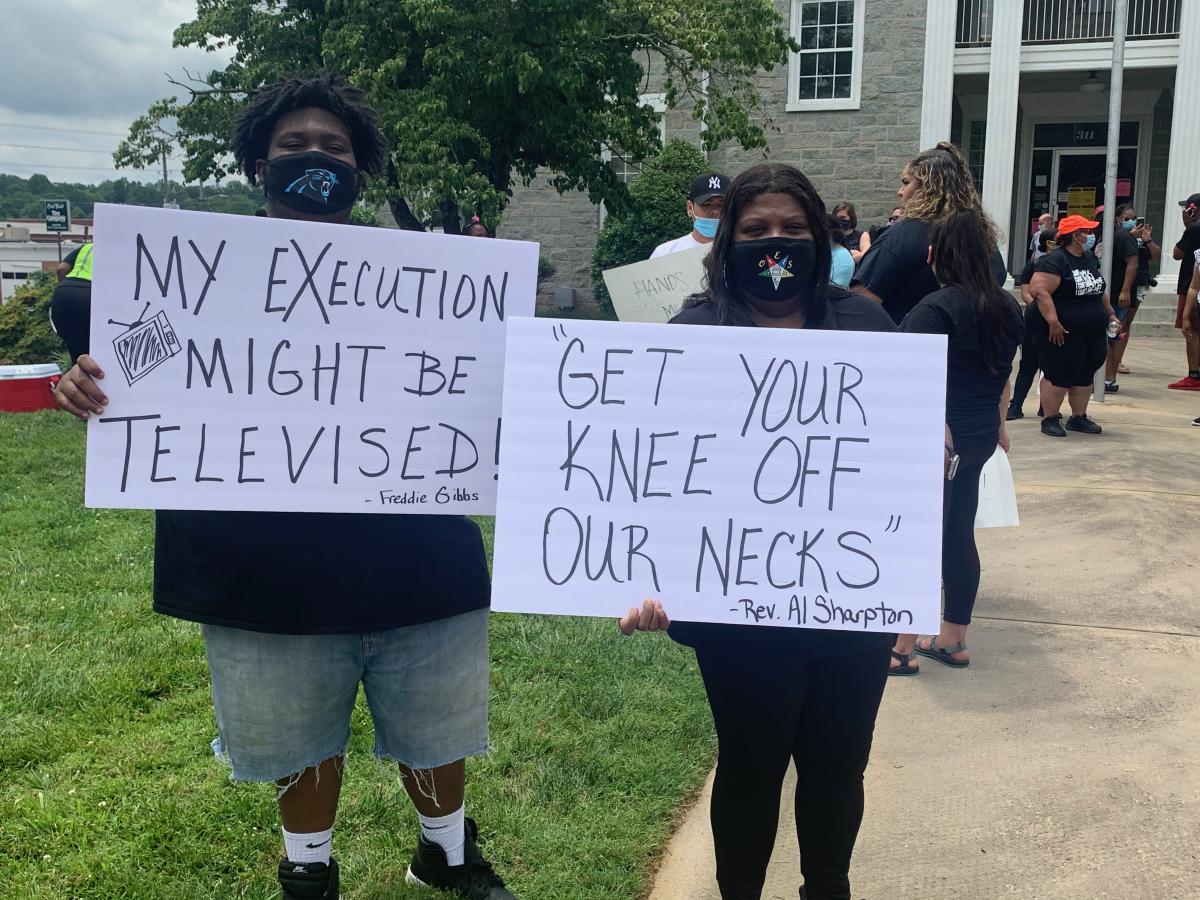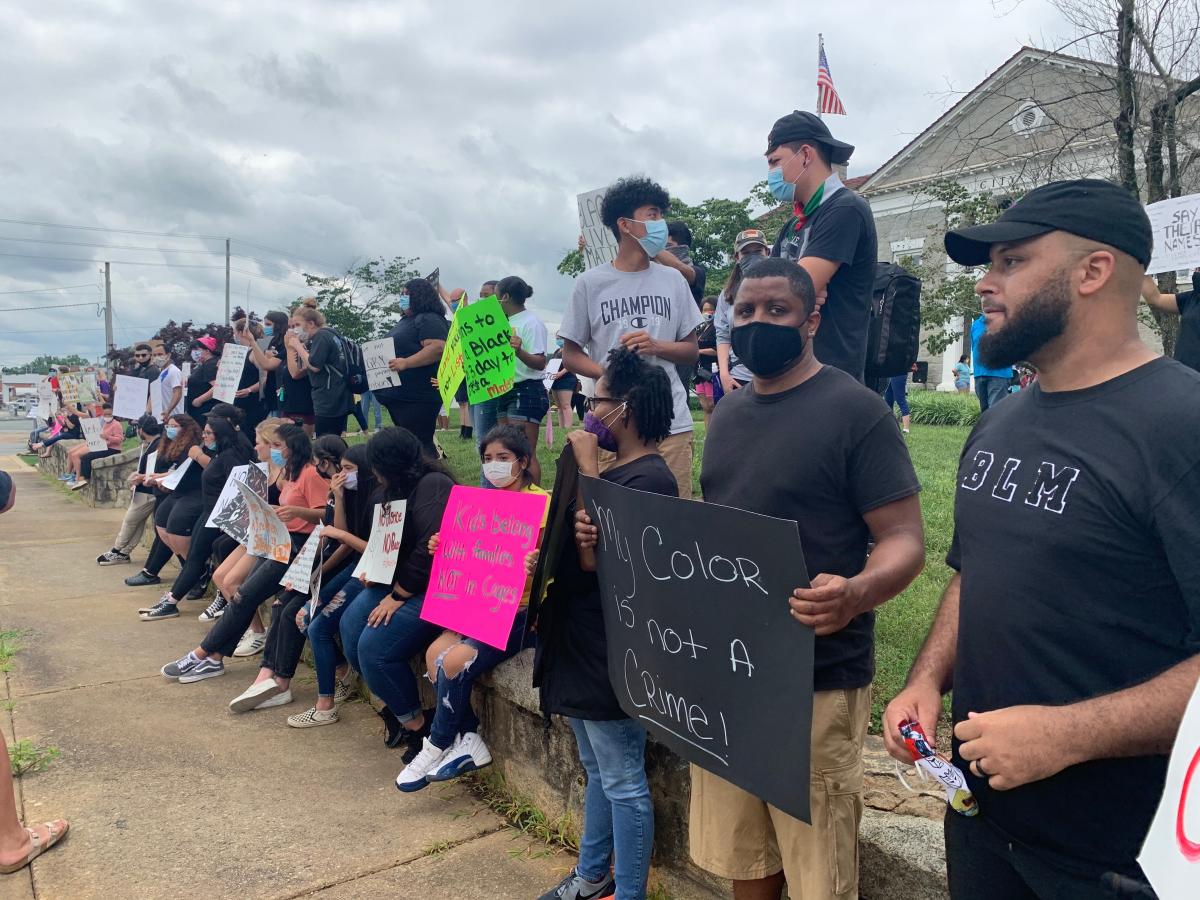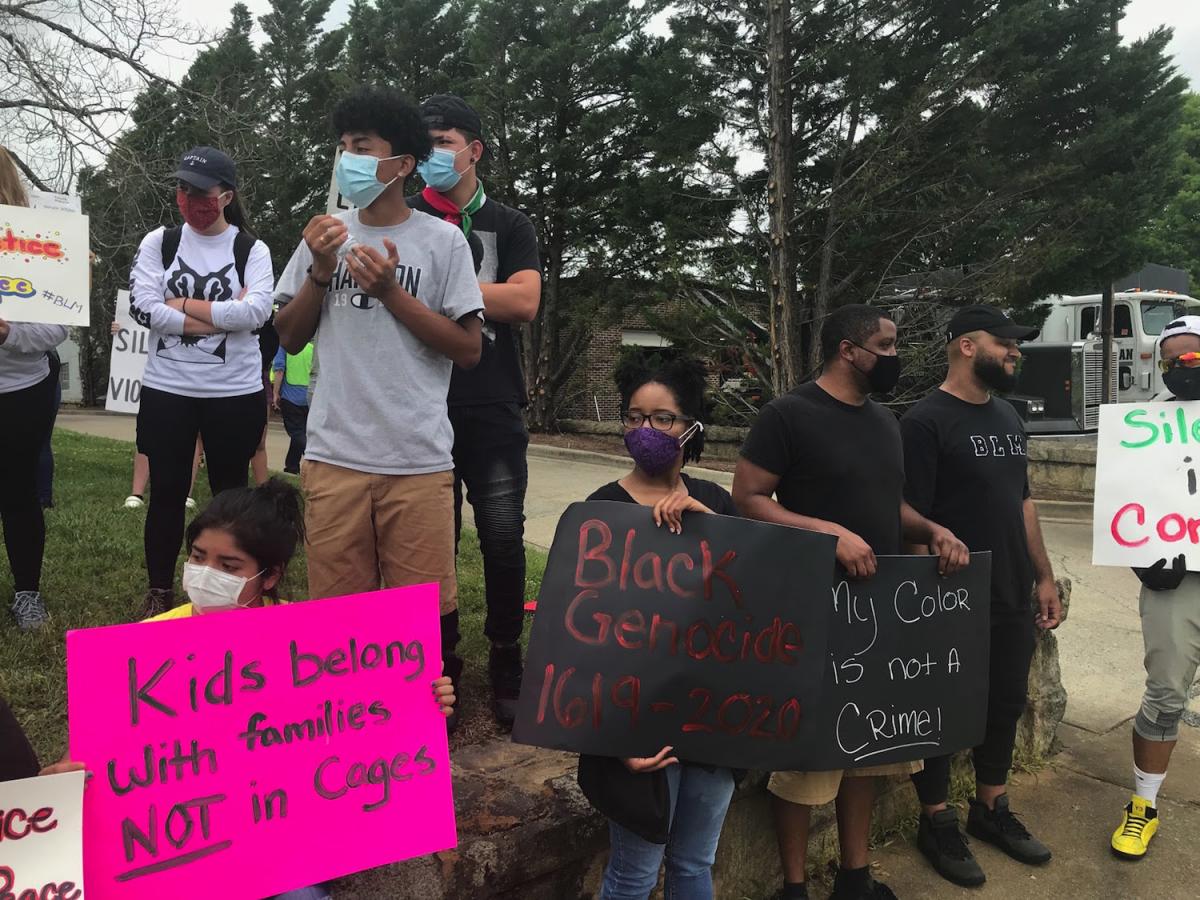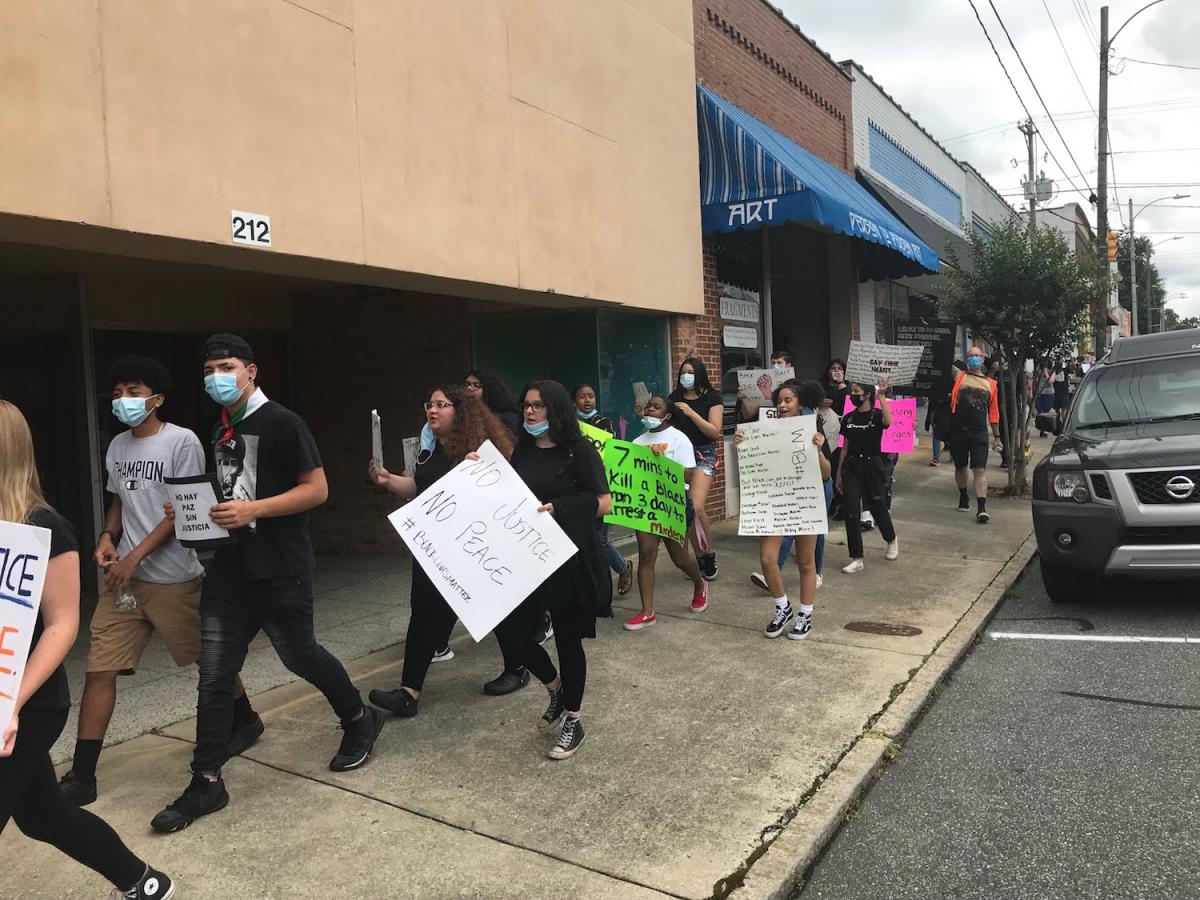 Tags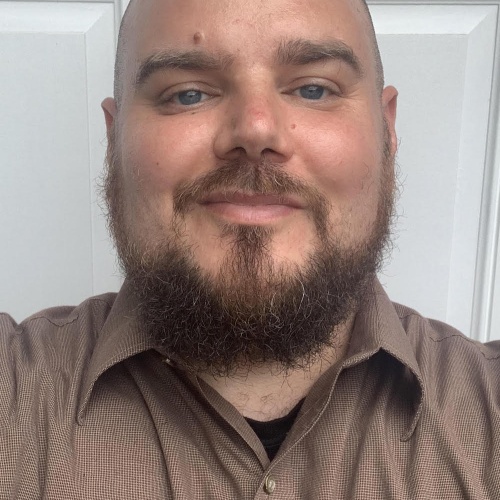 Ben Wilkins is a labor organizer based in Durham, North Carolina. He is also a member of the Steering Committee of the Poor People's Campaign: A National Call for Moral Revival.