Recent protests topple monuments to white supremacy
(Editor's note: This story was updated on June 17 to include information about a vote to rename a middle school and ensuing reaction. It was updated again on June 25 to reflect that a new state law in Virginia is yet to go into effect.)
"There are decades where nothing happens; and there are weeks where decades happen." This quote attributed to Vladimir Lenin, leader of the Bolshevik Revolution, could best sum up the recent wave of removals of Confederate monuments by protestors and some local officials responding to the killing by Minneapolis police of George Floyd, a black man who was born in North Carolina and grew up in Houston.
Since the June 2015 massacre of nine black members of Mother Emanuel AME Church in Charleston, South Carolina, by a Confederate flag-waving white supremacist, protestors across the country have pushed for Confederate symbols to be removed from public spaces — at times even taking matters into their own hands. They have pointed out the inextricable link between white supremacy and a rebellion against the United States that sought to uphold slavery.
"Monuments erected in honor of a nation created for the purpose of preserving slavery represent a veneration for white supremacy and the crimes against humanity committed to maintain it," says Michelle Gordon, a senior lecturer in the Department of African American Studies at Emory University in Atlanta. "Confederate monuments represent society's ongoing commitments to racial inequality and the exploitation of black people."
The Southern Poverty Law Center (SPLC), a hate group watchdog headquartered in Montgomery, Alabama, has identified more than 750 Confederate monuments in public spaces, most of which are in Southern states.* Facing South used data on the monuments gathered by the SPLC to create the time map above, which shows the rise and fall of Confederate monuments over time.
SPLC's data relies on public and private information to track Confederate monuments found on public property or backed by public entities. It includes monuments that recognize Confederate war service and leaves out those found in places largely historical in nature, on private property, or erected in the spirit of reconciliation. It counts pre-Civil War monuments if the individuals honored are known mostly for their Confederate role.
    
Several Southern states have enacted preservation laws that make officially removing Confederate monuments difficult; they include Georgia, Mississippi, South Carolina, and Tennessee. North Carolina, where there was a decades-long fight to take down a Confederate monument on UNC-Chapel Hill's campus, passed such a law in 2015; three years later protesters tore down the statue themselves. In 2017, Alabama passed a preservation law and then sued the majority-black city of Birmingham for concealing a Confederate monument; last week, after the statue was defaced by protesters, Mayor Randall Woodfin ordered it removed, and the city now faces a similar lawsuit. Virginia, the only Southern state ruled by a Democratic trifecta, recently scrapped its preservation law and now lets will soon let localities decide the fate of the monuments.
Amid the people's uprising sparked by Floyd's killing, the movement to tear down Confederate symbols from public spaces has not only sped up but has spurred action in places many thought would never see such change anytime soon. "The outrage over George Floyd's killing energized the movement, forcing removals in places most thought impossible due to those preservation laws," said SPLC spokesperson Lecia Brooks.
Consider the actions that have taken place just in recent days:
Protesters interested in rooting out white-supremacist iconography are also looking beyond monuments to the Confederacy. For example, during recent protests in Atlanta, the statue of Henry W. Grady — the managing editor of The Atlanta Constitution and a central figure in the city's late 19th century politics who held racist beliefs — was sprayed with the letters "KKK."
And in North Carolina, critics including a former Republican state lawmaker have long called on Raleigh to address a prominent statue in a downtown park of Josephus Daniels, the former publisher of The News & Observer who used the newspaper to further the cause of white supremacy. Daniels also played a critical role in the Wilmington Massacre of 1898 that overthrew that city's multiracial elected government, the only coup d'etat to have taken place on U.S. soil. This week the statue was removed by his family.
"The time is right," said one of his descendants. On the same day as the statue's removal, the Wake County School Board also voted to change the name of a Raleigh middle school named after Daniels. Residents had petitioned for the change. The middle school will be renamed after Raleigh's historic Oberlin community, which was founded by former slaves.
"In just three short days, what many said was a long shot got the green light, with the foot on the gas," wrote Karen Greene Braithwaite, who started the petition. "It's a small victory, but a major shift in hearts and minds."
* Facing South defines the region as including Alabama, Arkansas, Florida, Georgia, Kentucky, Louisiana, Mississippi, North Carolina, South Carolina, Tennessee, Texas, Virginia, and West Virginia.
Tags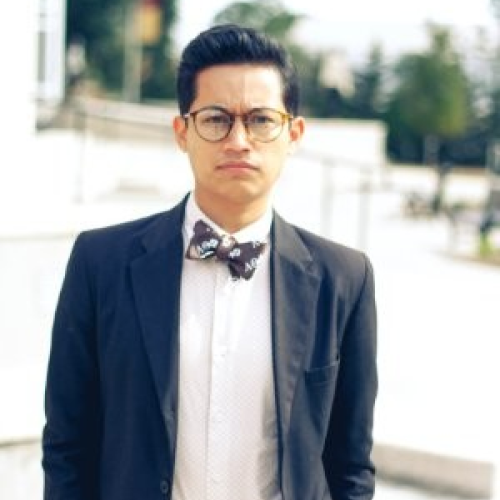 Rolando Zenteno is the inaugural recipient of the Julian Bond Fellowship with Facing South.