As Southern police budgets rise, activists press for defunding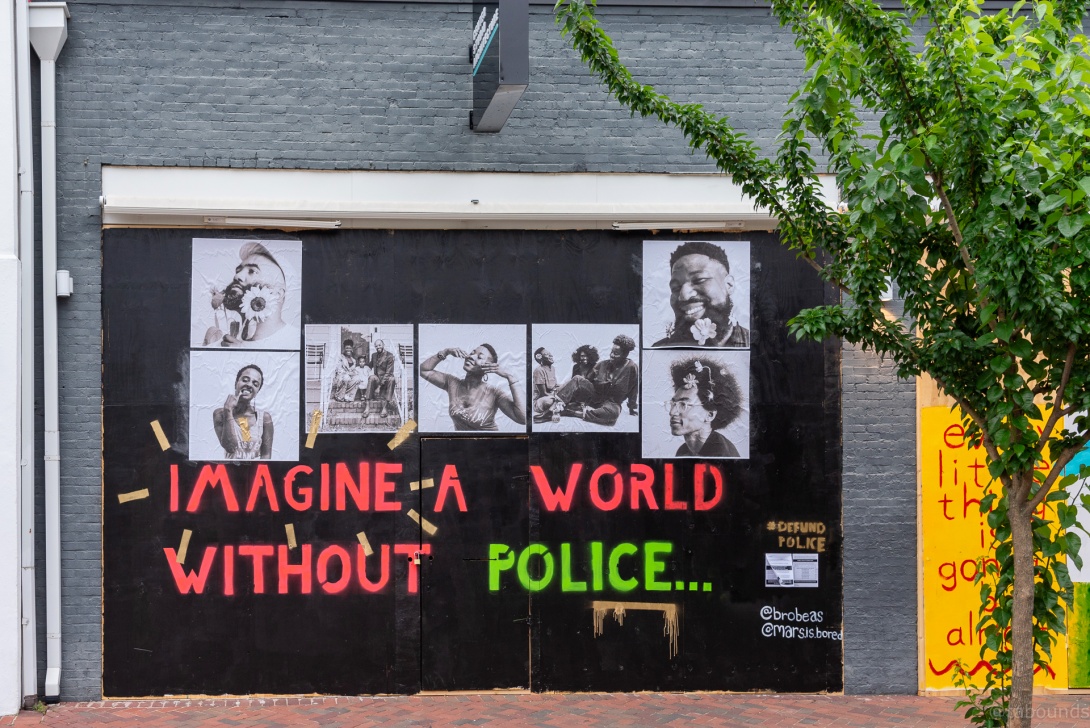 As protests over the Minneapolis police killing of George Floyd push into their fourth week, chants of "defund the police" have spread from the streets into city budget meetings across the South — from Nashville, Tennessee, to Durham, North Carolina, to Austin, Texas. Some cities, like Austin, have committed to reducing police funding. Others are moving more slowly.
Law enforcement has an often ugly history in the South, from slave patrols before the Civil War to the white vigilante groups empowered to uphold black codes and Jim Crow into the 20th century. Southern states' incarceration rates remain some of the highest in the country and even the world. Across the country, Black people are incarcerated at a rate five times that of white people.  
In the past three decades, the share of local expenditures in the urban South going towards carceral institutions — police and corrections — has risen. From 1987 to 2017, the average share of local and municipal funding spent in these two categories increased by nearly 2% across 47 of the South's largest cities, according to a Facing South analysis of data compiled by the Lincoln Institute of Land Policy, a nonprofit private foundation and research institution. The 47 cities included in this analysis can be seen in this table.
The Lincoln Land Institute's Fiscally Standardized Cities database analyzes municipal, county, special, and independent school district spending to calculate per-capita spending on various government services within municipalities. This approach allows for a city-to-city funding comparison that is more accurate than simply comparing city budgets because, as the Lincoln Institute puts it, "the delivery of public services is organized in very different ways in different cities."
In some cities, like Charleston, South Carolina, the share of local spending on police and corrections has skyrocketed since 1987. Charleston police and corrections saw their share of funding rise by nearly 7% from 1987 to 2017. In 1987, police and correctional spending made up about the same amount of spending per capita as housing and community development. But in the decades since, police and correctional spending has risen to nearly 14% of expenditures, while spending on housing and community development has plateaued at about 5%.
The amount of funds spent on Charleston's police department rose significantly in 2009, when the city received a grant through the American Recovery and Reinvestment Act that added 19 officers to the force.
Other cities with relatively large increases in police funding over those three decades include Orlando, Florida, and Durham, where the share of local funding devoted to police and correction has risen by more than 6% over three decades, and continues to rise.
"You can't really be with divest-invest halfway. It's either you're with it or you're not," said D'Atra Jackson, the national director of Black youth activist coalition BYP100. She's also one of the community organizers behind Durham Beyond Policing, which has pushed to divest funding from the city's police department and invest it in community safety and wellness alternatives since 2016, when the city announced plans to build a new $81 million police headquarters.
But in some Southern cities, like Montgomery, Alabama, the share of police funding relative to the rest of the budget has declined in recent years. Since 1987, the share of local funding for Montgomery's police and corrections has decreased 2%, with much of that coming since 2009. New Orleans and Dallas have also seen their share of spending on carceral institutions decrease over that time period. A decrease in the share of funding does not necessarily equate with a decrease in funding, however, as the total amount of money spent by local governments may have increased.
Outsized spending for police and corrections is not just an urban issue. In the rural South, jail incarceration rates have skyrocketed in the past decade — not necessarily because of an increase in crime, but because many rural counties have invested in expanding jail bed capacity and are renting out beds to state prisons and even Immigrations and Customs Enforcement, according to research by the Vera Institute of Justice. At the same time, fatal police shootings have risen in rural counties, as a recent analysis by Sam Sinyangwe of Mapping Police Violence found.
The calls for change across Southern cities and rural towns are largely the same: defund carceral institutions and reallocate that funding into social services to aid people in mental distress or to de-escalate violent situations, rather than relying on incarceration.
"We've seen this framing of carceral institutions, of jails, as the appropriate place for all these services to be collapsed," said Jasmine Heiss, a campaign director at Vera whose work focuses on mass incarceration in rural communities. "In reality, what investment in mental health and substance use and all of these social services in jail does is crowd out the possibility that any of those can be accessed outside of the jail."
On a recent rural policing webinar hosted by Down Home North Carolina, which organizes in rural areas across the state, participants noted that police in their counties are generally called for situations involving mental health problems and domestic violence.
"Ninety out of 100 counties in North Carolina would qualify as shortage areas for mental health providers, with rural North Carolina bearing the brunt of that inequity," said Brigid Flaherty, Down Home's co-director. "Are we really safer in a world where armed police respond to domestic violence or mental health emergencies, or can we imagine communities in which those struggling with these emergencies are met with expert and reliable services?"
Because many cities are in the middle of their budgeting process right now, activists have focused their energy on urging cities to decrease and reallocate the discretionary funds they direct to police departments.
Police budgets in many Southern cities make up more than a quarter, and sometimes more than a third, of city budgets — though comparisons across cities are not exact. An analysis of city budgets by The Action Center for Race and the Economy, a nonprofit that advocates for economic justice through a racial lens, shows that in many of the South's largest cities more than a quarter of general city funds are routinely directed to police departments. In some cities, like Little Rock, Arkansas, and Jacksonville, Florida, the police budget makes up more than 40% of a city's operating budget, which means that city councils have a lot of sway in determining how much funding their departments receive.
But activists pushing for full, immediate defunding of police departments will likely hit some roadblocks.
Levette Fuller, a city council member in Shreveport, Louisiana, who made local headlines for her calls to reform or defund the police, told Facing South that she wants to start with an external investigation of the police department before moving to completely reform or defund it.
"My ultimate goal would be a comprehensive investigation of our policies and procedures," she said. "I don't know that our funding needs to come from the police department to go to social work, but I think that we would benefit from having people who are professionals in the field of social work or psychology taking calls for things that are psychiatric, or based on dealing with vulnerable populations."
And the city budget passed in Durham this week increased police funding, despite a progressive city council and calls from local activists to vote it down.
"To the rest of the country, we're one of the most progressive cities in the South," said Jackson of Durham Beyond Policing. "This was an opportunity for us to continue to make the transformation that was needed, to set the bar in the South and set the bar across the country. And people chose not to. The city council and the mayor made a choice not to, and it's disappointing." 
Other America Movement, a Durham organizing group unaffiliated with Durham Beyond Policing, has camped outside of the city's police headquarters all week in protest of the city budget's increase in police funding. And the protests that have already moved the needle on defunding the police are scheduled to continue across Southern cities this weekend.
Tags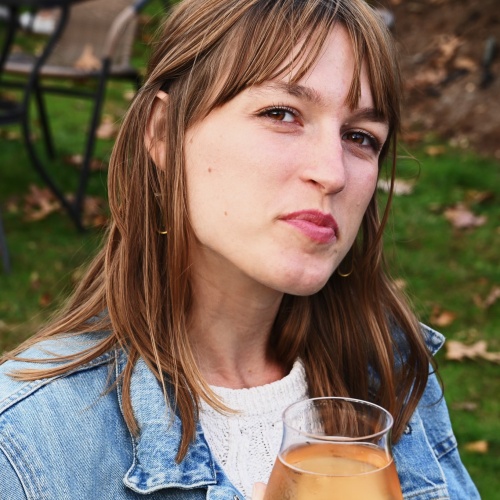 Olivia Paschal is the archives editor with Facing South and a doctoral student in history at the University of Virginia. She was a staff reporter with Facing South for two years and spearheaded Poultry and Pandemic, Facing South's year-long investigation into conditions for Southern poultry workers during the COVID-19 pandemic. Her reporting has appeared in The Atlantic, the Huffington Post, Southerly, Scalawag, the Arkansas Times, and Civil Eats, among other publications.