How to reverse the rural South's rising incarceration rate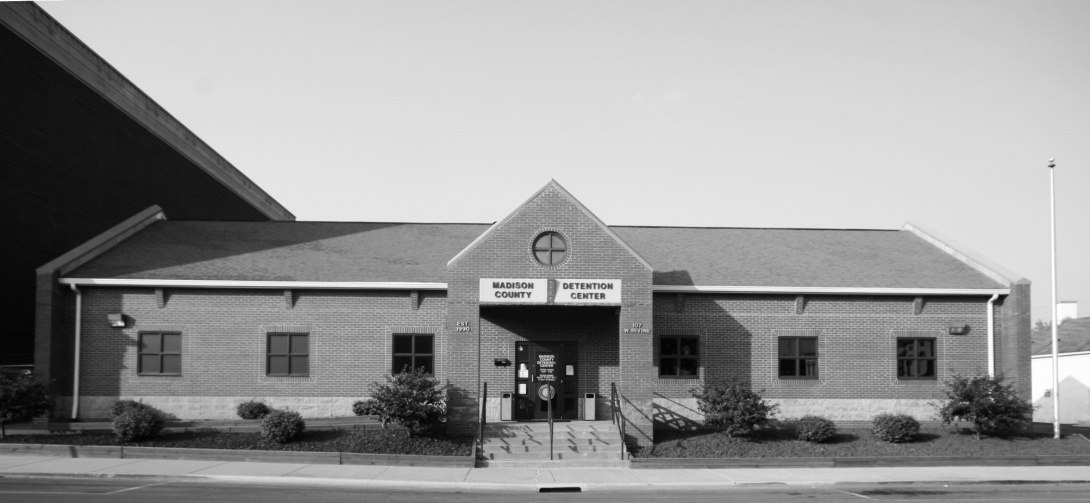 As protests over the police killings of Breonna Taylor, George Floyd, and other Black people have swept the country in the last several weeks, they have also taken place in the rural South, in places like Whitesburg, Kentucky, and Vidor, Texas.
The protests are drawing renewed attention to the nuts and bolts of the criminal justice system in rural communities — and to what advocates say needs to change.
In rural America, incarceration rates have been climbing over the last decade, even as they've plummeted in cities. The rural-urban disparities in criminal justice are not limited to incarceration: A recent study by Sam Sinyangwe, a data scientist and activist, found that police killings are rising in rural ZIP codes, even as they drop in urban ones. While crime rates in rural areas are significantly lower than in urban centers, incarceration there continues apace; the majority of people held in the South's rural jails are in pretrial detention.
Counties are building new and larger jails, and some are accepting new prison contracts — part of what scholars term "industries of last resort" for rural counties whose economies and budgets have struggled since the farm crisis of the 1980s and deindustrialization in the 1990s. An expanded jail or new prison, the theory goes, guarantees stable jobs for rural residents. It might help keep the local hospital afloat, or "keep the kids in town." Conventional wisdom says that, unlike manufacturing jobs, which can be outsourced, prison jobs aren't going anywhere — though many scholars have found they have very little economic impact on the communities they're in.
When it comes to jail expansion, "it's about revenue," said Jack Norton, a research associate at the Vera Institute of Justice who studies rural incarceration. "That leads to this sort of carceral arms race in rural America."
Counties often expand their jails to alleviate overcrowding, Norton's research has found, but they build more beds than they need in hopes of housing state, federal, and even Immigration and Customs Enforcement (ICE) detainees in any extra beds — arrangements that can bring in extra revenue. According to a 2017 report from Vera, 57% of people incarcerated in rural Southern jails in 2013 were held for other authorities.
But contracting out county jail beds to other agencies can contribute to the problem that often justifies jail construction in the first place: overcrowding. The Vera report found that even as the pretrial jail incarceration rate dropped in the urban South over the last decade, it has continued to climb in the rural South, outstripping urban pretrial incarceration rates by more than 100 people per 100,000. That, along with county contracts to house federal, state, or ICE detainees, meant that before the pandemic, many rural jails were still operating over capacity. And many still are.
There are other approaches. "One solution to jail overcrowding is to let people out of jail," Norton said. And some advocates in the South point to one key way to do that: bail reform. The majority of people incarcerated in the rural South haven't yet had a trial; in many cases they sit in jail until trial because they can't afford to pay the bail that's been set for them.
"If someone gets arrested on a Friday night, unless they have means to get bailed out, they're going to sit in there until Monday morning when they finally see a judge," said Lisa Rowden of Alamance County, North Carolina, a volunteer with rural organizing network Down Home North Carolina's court watching program. About one-third of Alamance County's population is rural, and the sheriff's office requested county funding earlier this year to expand its 400-bed county jail, where it also houses ICE detainees.
Education can shift the tide
When officials in Madison County, Kentucky proposed a property tax increase to finance the construction of a new $45 million jail last fall, they said a larger jail was necessary to alleviate overcrowding in the current jail, where the number of people incarcerated regularly exceeded twice its capacity. But then, at a public hearing, the jailer said that 80% of the county's detainees were being held pretrial because they couldn't afford to pay bail. Madison County is largely rural, with two small cities.
"Basically the county wanted to build this $45 million jail to pay for these unjust pretrial practices," said Ashley Spalding, the research director at the Kentucky Center for Economic Policy (KYCEP), a statewide research and advocacy organization based in Madison County. "And then if they built it bigger, they could get money from the state for incarcerated people serving felony sentences, and even planned to bring in people held in federal custody as well — so they could create this revenue."
For the same reason that jail and prison jobs aren't going anywhere once a new facility is built, they incentivize further incarceration. "If you build it, they'll fill it," Norton said. Counties often go into debt to build new jails, making them risky investments that local officials are pressured to pay for once they're built.
It's often easier for communities to push for alternatives to incarceration before a new jail is built and counties have a strong financial incentive to keep jail beds full. "It can reorient or realign the politics of the whole county," said Norton. "It's a massive investment in incarceration that the whole county has made."
Pushing for alternatives to incarceration, advocates say, can start by simply asking people to think bigger.
"Why is it that the money resources we need and the human talent resources that we need are tied to the prisons, when we can easily imagine them untied from the prison but still here in the community?" said Ruth Wilson Gilmore, a geographer at the City University of New York who for decades has organized against jail and prison construction from an abolitionist perspective. "There are ways for people to address what seems impossible by just looking at what already is there — there's a building, there's talent, there's money — and then say how can we mix those things together differently? And who do we have to persuade to make that happen?"
In Madison County, Spalding and her colleagues at KYCEP found that educating the public about what was happening helped shift the tide of opinion. People who were already struggling financially didn't want to pay more in property taxes to prop up a new jail. And when they came to understand that one of the reasons Madison County's jail was overcrowded was because the people inside couldn't afford bail to get out, Spalding said, the pressure was on public officials to come up with a different plan.
"We helped paint the picture of what was happening from the perspective of the data, and that there were other options," said Spalding. "This is expensive, this is wasteful, it'll potentially leave the county on the hook if, or should I say when, the state moves forward with needed criminal justice reforms." After thousands of county residents signed a petition to recall the tax increase — some because they were upset by the proposed property tax hike, some because they didn't want further investment in incarceration — county officials repealed it.
That local education work has had ripple effects for the bigger goal of statewide criminal justice reform, Spalding said. Madison County's judge executive, the highest ranking county official, recently testified to the Kentucky state legislature about a need for reforms to help with local jail overcrowding. Madison County, like some other counties in the South, has released some of its detainees due to the COVID-19 pandemic.
Jails and prisons, along with meatpacking plants — another industry of last resort — have become primary engines of the pandemic's spread in the rural South.
"What COVID has slapped into the center of our consciousnesses, I hope, is that the constant disposal of people who seem to be surplus to the society isn't one that has anything to do with enabling or enhancing their rehabilitation, or the well being of the community," Gilmore said. "We see it because of what's happening in the prisons."
Tags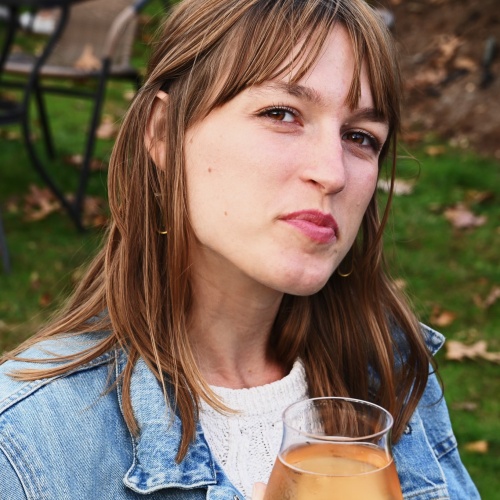 Olivia Paschal is the archives editor with Facing South and a doctoral student in history at the University of Virginia. She was a staff reporter with Facing South for two years and spearheaded Poultry and Pandemic, Facing South's year-long investigation into conditions for Southern poultry workers during the COVID-19 pandemic. Her reporting has appeared in The Atlantic, the Huffington Post, Southerly, Scalawag, the Arkansas Times, and Civil Eats, among other publications.