VOICES: Essential workers must help set NC health and safety standards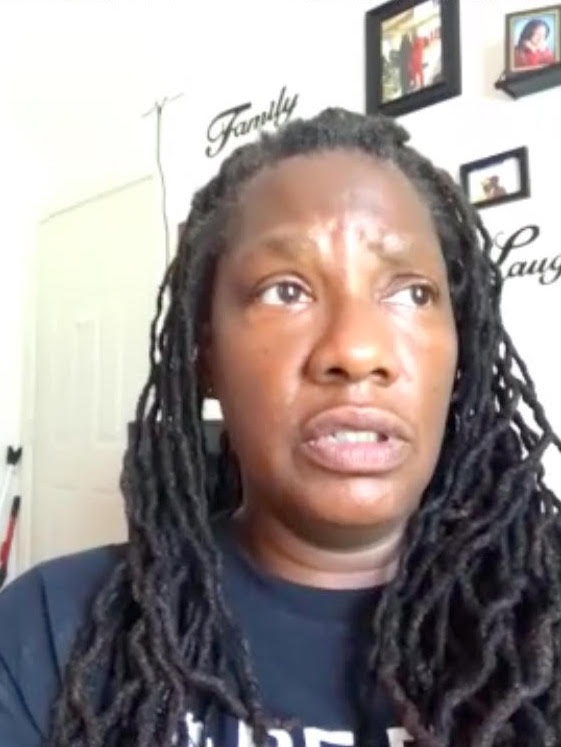 On June 25, NC Raise Up/Fight for $15 and a Union brought together workers from the health care, meatpacking, fast food, child care and transportation industries for Essential Not Expendable: Frontline Worker Hearing on Health & Safety in North Carolina.
Essential workers testified to members of the North Carolina General Assembly, making the collective case for why workers must be involved in creating and overseeing health and safety guidelines for their industries. There were emotional moments as workers spoke about feeling unsafe on the job and how they are fighting back together.
Last week's hearing was a first step toward securing safer conditions for essential workers. North Carolina's front-line workers will continue to organize for a voice on the job because, as hearing moderator and child care worker Sheree Allen put it, "Having rights on paper doesn't mean anything if we don't have power!"
One of those who testified at the hearing was Faith Alexander, a certified nursing assistant who works at Cape Fear Valley Hospital in Fayetteville and contracted COVID 19 from a co-worker. Alexander recently became part of NC Raise Up/Fight for $15. This is her testimony.
* * *
My name is Faith Alexander. I live and work in Fayetteville, North Carolina, and I work at Cape Fear Valley Medical Center. I am a Certified Nursing Assistant 2 (CNA). I have direct hands-on contact with any patient that comes in, including patients who are in isolation.
I want to explain the risk that we take every day. As a CNA, when you go into these rooms, you are the patients' friends, you become their companion. You talk to them. You help feed them. You clean patients who have soiled themselves. You have hands-on contact with every patient.
For the first several weeks of this pandemic — prior to me contracting COVID-19 — patients were not made to wear masks. Now, as of June, all our patients wear a simple mask on their face. But prior to that, we were at risk from any patient in isolation.
We have a shortage of PPE, so we have to continuously wear the same N95 mask for two weeks at a time. Medical science will tell you that wearing the same mask for two weeks is not safe or effective. We have to ration Sani-wipes and disinfecting supplies, yet they want us to continue to wipe down our work stations. We simply don't have enough sanitizing wipes to clean our stations as often as we need to.
I am very concerned about essential workers who aren't getting enough protective equipment, because having COVID-19 is awful. It is really awful.
I contracted COVID-19 in May, from a co-worker who probably caught it at work. I drive her to and from work every day. She rides in my car because she doesn't have any other transportation. When she found out she had COVID-19, she immediately let me know, and I immediately told my employer. The hospital told me I had to self-quarantine for 14 days. It was during the 14 days that I tested positive for COVID-19.
But the risks I face on the job didn't begin with this pandemic. Let's not just talk about COVID-19. Let's talk about MRSA. Let's talk about C. diff. Let's talk about TB. Let's talk about all those other diseases that health care workers like me are at risk of catching when we go into those rooms. Even before COVID-19, my work has always been hazardous. And I have never been paid fairly.
I have always deserved at least $15 an hour, but as a CNA in Fayetteville I make far less. In fact, Fayetteville is one of the lowest paying cities across the country when it comes to health care jobs. CNAs — and all front-line workers — should be receiving extra hazard pay right now. This is life threatening work and it could take our lives. We have families. We need hazard pay now, and we need a permanent raise to at least $15 an hour.
At my facility, we do not have paid sick days. Essential workers who get sick have to use their PTO days. So if you get sick and you don't have enough PTO, you're running the risk of getting evicted or going without. A lot of workers are already struggling to pay for everyday basic needs, like rent, food, water and electric. We are risking our lives taking care of patients, but if we get sick we are on our own. That's why all essential workers should have guaranteed paid sick days, during this pandemic and from now on.
I feel that it's necessary for workers to be involved in setting safety standards. I would like to see a statewide Health and Safety Council set up that includes essential workers, sitting at the table with government and employers. This council should include health care workers, fast food workers, grocery store workers, first responders — we need workers in every front-line industry to have a say. And it will be a knowledgeable say, versus somebody who sits behind a desk and doesn't have a clue what we deal with on the front-lines every day.
Essential workers have firsthand knowledge as to what really goes on in their workplaces. We know which policies work and where corners are getting cut. We know what we need to be safe and to protect our patients. Front-line workers must have a voice in setting safety standards. It makes all of society safer when essential workers are protected.
Tags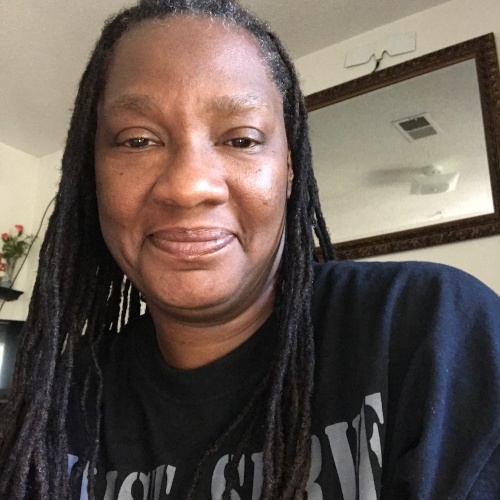 Faith Alexander is a CNA 2 at Cape Fear Valley Medical Center in Fayetteville, North Carolina, and a member of NC Raise Up.