Georgia keeps Democratic Senate hopes alive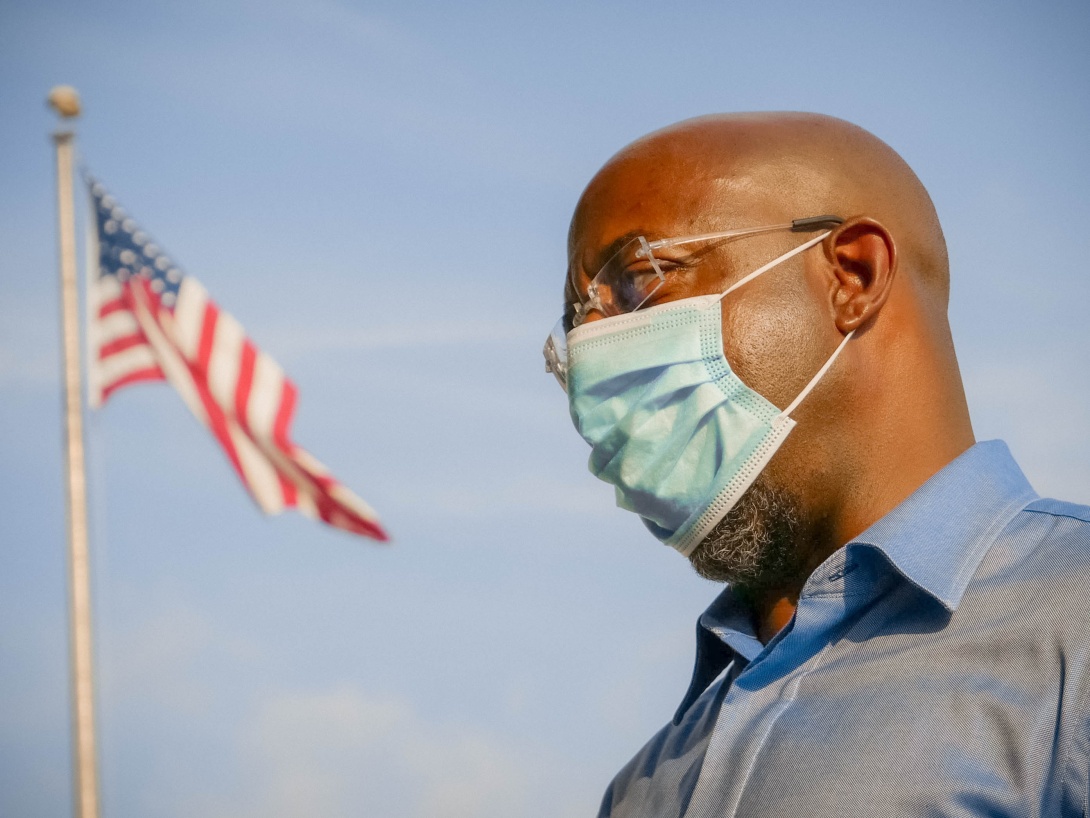 Georgia was on the minds of the entire country through much of Wednesday afternoon and Thursday, as mail-in votes pushed the state to a closer finish in a presidential race than it has had in decades. There were also two U.S. Senate races on the ballot, both of which appear headed to January runoffs — and which could determine control of the Senate.
Georgia's election system mandates that the top two vote-getters in federal elections go to runoffs if nobody receives at least 50% plus one vote. Raphael Warnock, the pastor of famed Ebenezer Baptist Church in Atlanta, was the top overall vote-getter in the special election race against Republicans Kelly Loeffler and Doug Collins. He and Loeffler, the incumbent who was appointed to the seat last year, will advance to the January runoff.
In the state's regular Senate election, incumbent Republican Sen. David Perdue and Democratic challenger Jon Ossoff also appear headed to a January runoff because neither received more than 50% of the vote. At the most recent count, the race was 47.7% for Ossoff to just under 50% for Perdue.
With Democrats underperforming in other Senate races around the country — including several races in the Deep South where the party had hoped to make inroads — the January special elections in Georgia could decide which party controls the Senate.
In this year's Senate contests, the Warnock and Ossoff races were the only bright spots for Democrats in the Deep South. In South Carolina, Democrat Jaime Harrison's effort to knock off incumbent Republican Lindsey Graham fell flat, with Graham winning over 54% of the vote to Harrison's 44%. In Mississippi, Democrat Mike Espy lost to incumbent Republican Sen. Cindy Hyde-Smith by a 56-42 margin. And in Alabama, incumbent Doug Jones, viewed as the country's most vulnerable Democrat, lost 60-40 to former Auburn football coach Tommy Tuberville, who ran as a Trump Republican.
Angie Maxwell, a political science professor at the University of Arkansas and the author of "The Long Southern Strategy," said the losses are attributable in part to the fact that there's not enough progressive political infrastructure in place yet in many Southern states. "People just underestimate how much you need that infrastructure," she said. For the first half of the 20th century, the South was under one-party Democratic rule, and after realignment Republicans emerged as the dominant political force. "You don't have a long history of party competition, which helps you figure out where people are and who you can target," she said.
The campaigns of Harrison in South Carolina and the infrastructure built behind Jones during his 2017 special election victory in Alabama over far-right Republican Roy Moore could be the building blocks of that infrastructure in those states. While Texas remained red in statewide elections this cycle, it's also primed for a shift, Maxwell said. And flipping a state is a long-term job — one that can't be completed in just one or two cycles.
"I know this is a small consolation to people, but Mississippi voting to change its flag, Mississippi voting to change their gubernatorial process, Arkansas a couple of years ago getting minimum wage through on a ballot initiative with 70% of the vote — those things trickle up," Maxwell said. "For so long, the Southern strategy was trickle down. And the only way it gets done is to trickle up. If Democrats are contesting every race — every state House race, every state Senate race — the bulk of people will not win, but what happens is … it trickles up to a close Senate contest."
That stage-setting was likely the difference in Georgia. The loss by Democrat Stacey Abrams, former minority leader of the state House, to Republican Secretary of State Brian Kemp in the state's 2018 gubernatorial election paved the way for the progressives that ran in her wake. Their success is indicative of a long-term organizing effort undertaken by a growing constellation of groups around the state.
Abrams and her groups Fair Fight Georgia and Fair Fight Action, founded in 2018, have garnered deserved national attention in recent years, but they're not the only organizations working to mobilize voters or build a progressive infrastructure in Georgia. Founded in 2007, the National Domestic Workers Alliance mobilized hundreds of volunteers for voter engagement work in 2018 and again this year. Its deputy director is Nikema Williams, who chairs the state Democratic Party and this year was elected with 85% of the vote to fill the U.S. House seat previously held by the late John Lewis.
And while not involved in partisan politics, nonpartisan groups like ProGeorgia, a collaborative of 38 nonprofits statewide, have been working to register and engage communities of color, and especially low propensity voters, since 2012. That work contributed to Georgia breaking its all-time turnout record this year, with 67% of the voting-eligible population casting ballots, surpassing the 2008 high of 62.5%. This year ProGeorgia undertook a get-out-the-vote campaign integrated with census outreach, with the aim of increasing turnout by women of color.
"We want to make sure that once you can vote, that you want to vote, and that means that we are connecting people to participating in our electoral process on the issues that matter to them — so not pie in the sky, difficult to understand, unclear issues, but real meaningful issues that affect their day to day," director Tamieka Atkins told Facing South.
And with Nse Ufot at the helm, the New Georgia Project — a nonpartisan voter registration group founded by Abrams in 2013, and which Warnock formerly chaired — has also signed up thousands of voters of color statewide.
"2020 was the year we saw that when you have an authentic, compelling candidate — and the work you've been doing, years over years over years, when folks didn't believe it or didn't want to listen that this state was truly competitive — we're now seeing this year that the stars have all aligned in a way that this is no longer a Republican state," Warnock campaign spokesperson Terrence Clark told Facing South.
The Warnock and Ossoff campaigns are now looking ahead to two more months of campaigning, this time without a presidential race at the top of the ballot and with millions of dollars in campaign cash that are expected to flow into the state.
Tags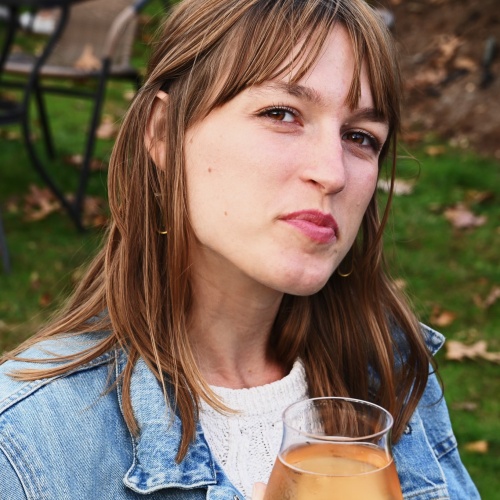 Olivia Paschal is the archives editor with Facing South and a doctoral student in history at the University of Virginia. She was a staff reporter with Facing South for two years and spearheaded Poultry and Pandemic, Facing South's year-long investigation into conditions for Southern poultry workers during the COVID-19 pandemic. Her reporting has appeared in The Atlantic, the Huffington Post, Southerly, Scalawag, the Arkansas Times, and Civil Eats, among other publications.