ICE sterilizations in Georgia evoke tragic chapters in South's history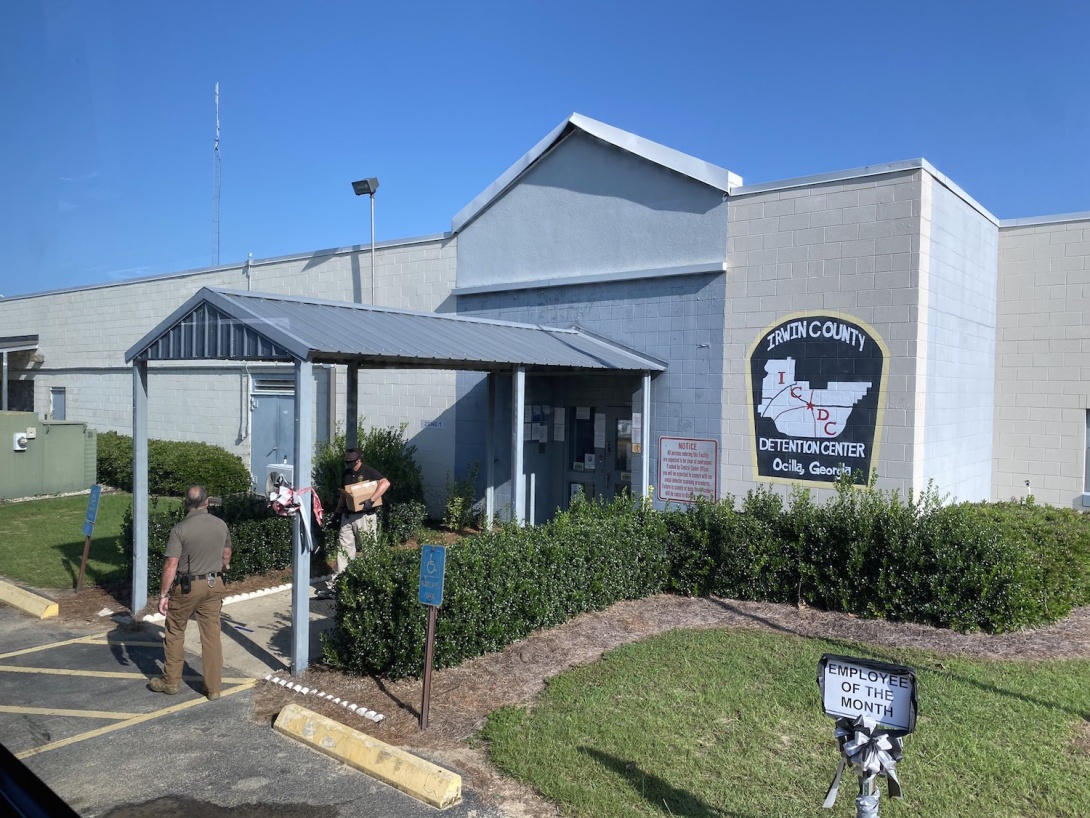 It's been two months since a whistleblower complaint revealed allegations of nonconsensual hysterectomies being performed on people held in the Irwin County Detention Center (ICDC) in Ocilla, Georgia. The U.S. Immigration and Customs Enforcement (ICE) facility is run by LaSalle Corrections, a private prison company that operates about two dozen correctional facilities and immigrant detention centers in Arizona, Georgia, Louisiana, and Texas.
People held at ICDC allege they underwent surgeries they didn't consent to or fully understand, in an environment one described in the complaint as "like an experimental concentration camp." At least 57 detainees have said they underwent or were pressured to undergo unnecessary treatments. According to the Associated Press, ICE has since deported six of the ICDC detainees who spoke out, and the agency has informed at least seven more they are slated for deportation. This response has been widely condemned by human rights advocates.
"It is shameful for ICE to actively try to erase the evidence of human rights violations and get rid of the survivors and witnesses, instead of aiding in the investigation," said Azadeh Shahshahani, legal and advocacy director for Project South, a social justice advocacy group based in Atlanta. "Congress must investigate and immediately put an end to this injustice."
Shahshahani represents Dawn Wooten, a licensed practical nurse formerly employed at ICDC who blew the whistle on both the questionable hysterectomies and the facility's failure to implement adequate measures to protect detainees and staff from COVID-19. ICE has been criticized for its lack of protective measures throughout the pandemic, especially after a video of women held in ICDC begging for help was released in April. After it became public, ICDC placed the women in solitary confinement and reportedly threatened them with criminal charges if they made more videos while blocking them from speaking with journalists.
On Sept. 14, Project South along with Georgia Detention Watch, Georgia Latino Alliance for Human Rights, and South Georgia Immigrant Support Network filed the whistleblower complaint with the ICDC warden, ICE, and the Department of Homeland Security on behalf of Wooten and the detainees, requesting an expedited review. A week later, Project South and the National Immigration Project of the National Lawyers Guild filed Freedom of Information Act (FOIA) requests with ICE to obtain records related to gynecological procedures performed on people in the agency's custody. As ICE didn't respond, the two groups along with Citizens for Responsibility and Ethics in Washington filed a lawsuit on Oct 29. A week later, the American Civil Liberties Union (ACLU) also filed a lawsuit against ICE over the agency's failure to respond to a FOIA request for records related to its pandemic response.
Though he is not named in the whistleblower complaint, press reports have pointed to Dr. Mahendra Amin, an obstetrician-gynecologist who runs a private practice in Douglas, Georgia. He is no longer treating detainees at ICDC.
"Defendants' secrecy has dire consequences, as every additional day of delay, inaction, and mismanagement leads to more infections and deaths in detention facilities and nearby communities," the ACLU's lawsuit states. "There is an urgent need for transparency regarding Defendants' response to the pandemic in immigration detention facilities to ensure that the government is held accountable and the rights of detainees are protected going forward.
Part of a grim history
The allegations coming out of ICDC are in step with the nation's long history of forced medical procedures conducted on dehumanized groups, especially in the South. Before the Civil War, doctors conducted experiments on people who were enslaved, and the development of gynecology was particularly intertwined with brutality towards enslaved women. J. Marion Sims, a South Carolina surgeon considered "the father of modern gynecology," experimented on enslaved women without anesthesia in the mid-1800s as well as on Irish immigrants in the charity wards of Northern hospitals.
In the 20th century, over 60,000 people were forcibly sterilized in the United States, targeted for their race, class, perceived mental or physical abilities, or life experiences. The eugenics movement was largely anchored by the Virginia Sterilization Act of 1924 and the subsequent Buck v. Bell case centered around Virginia's first victim of forced sterilization, Carrie Buck, a white woman deemed "feeble-minded" and targeted partly for having had a baby out of wedlock. Thirty-two states eventually enacted compulsory sterilization laws, and sterilizations of Black women in the South were so common they became known as "Mississippi appendectomies." In North Carolina, for example, over 7,000 people were sterilized through 1974, targeted largely for their race and/or perceived mental abilities. In 2010, the state established an Office of Justice for Sterilization Victims through which victims were able to apply for financial compensation.
This history of medical abuses of reproductive rights in the South includes the Tuskegee Experiment, which began in 1932. Doctors from the U.S. Public Health Service told a group of 600 impoverished Black men in Tuskegee, Alabama that they were giving them free treatment for "bad blood" but instead gave them placebos. In reality, 399 of the men had syphilis and the researchers wanted to study the progression of the sexually transmitted disease. When penicillin became the standard treatment in the 1940s, the researchers withheld it from the men, who were left to die, go blind, and mentally deteriorate so data collection could continue. The experiment was shut down when a reporter broke the story in 1972, but 128 men involved had already passed away from the disease or its complications, at least 40 partners of the men had been infected, and the illness had been passed to at least 19 children.
Reproductive rights abuses also have a history in the South's carceral system, as the Marshall Project has reported. In 1924, for example, the North Carolina legislature gave the heads of penal institutions the right to order sterilizations. Between 2010 and 2015, prosecutors in Nashville, Tennessee, made sterilization of women part of plea negotiations at least four times, until the district attorney forbade the practice. In 2017, a judge in White County, Tennessee, signed a standing order that allowed inmates to receive 30 days credit toward jail time if they agreed to have a vasectomy or birth control implant; that program was officially ended by court order last year following a lawsuit. Concerns have also been raised for many years about the treatment of pregnant women in ICE detention specifically, from the use of shackles leading to miscarriages to interference with women's access to abortion and other reproductive health care.
The full extent of the ICDC tragedy remains unclear and will now be more challenging to bring to light with ICE obstructing the investigation. "The fact that Black and brown immigrant women have been held in an extremely vulnerable position at this prison where they have no control over their bodies and no say about what is done to them is sickening," said Shashahani. "ICE and the private prison corporation LaSalle must be held to account."
Tags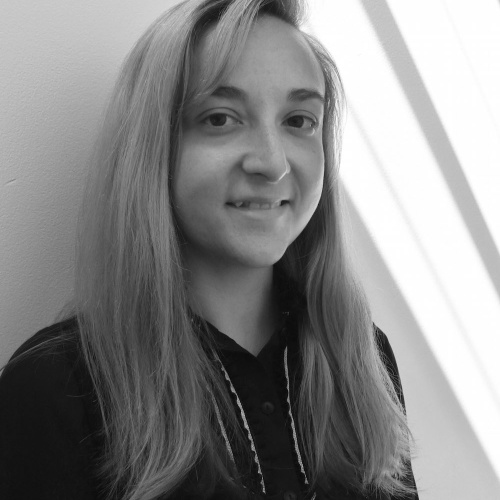 Dakota Hall is a writer and filmmaker based in the Research Triangle area of North Carolina, and a volunteer with Triangle Friends of Farmworkers.